As I've gotten older, I've come to realize that people really only want gifts that will make their lives easier. That's why I put together this collection of gifts for stressed-out people– a collection of beautiful, functional stress relief gifts that promote mental health and well-being.
We live at a moment in history when divisive politics, tech addiction, drug addiction, gun violence, the mental health crisis, and a culture that never lets people relax are becoming the defining narratives of our time.
Now more than ever, what we buy needs to be crafted in the spirit of intent and thoughtfulness, rather than planned obsolescence. The objects that surround us should bring us joy and comfort. Our purchases should improve our lives. Otherwise, what's the point?
Also, some of the products below contain Amazon Affiliate and Etsy links for easy shopping. (As an Amazon and Etsy Affiliate, we may earn from qualifying purchases, which is why we work our butts off to personally test everything we write about. It takes a lot of hustle, but it gives us intimate perspective and confidence in everything on this list.)
Below is a collection of simple gift ideas for stressed-out people, self-care addicts, entrepreneurs, insomniacs, nervous nellies, Type-A folks, and everyone in between. We hope they bring you comfort and stress relief at a time when both are hard to find.
***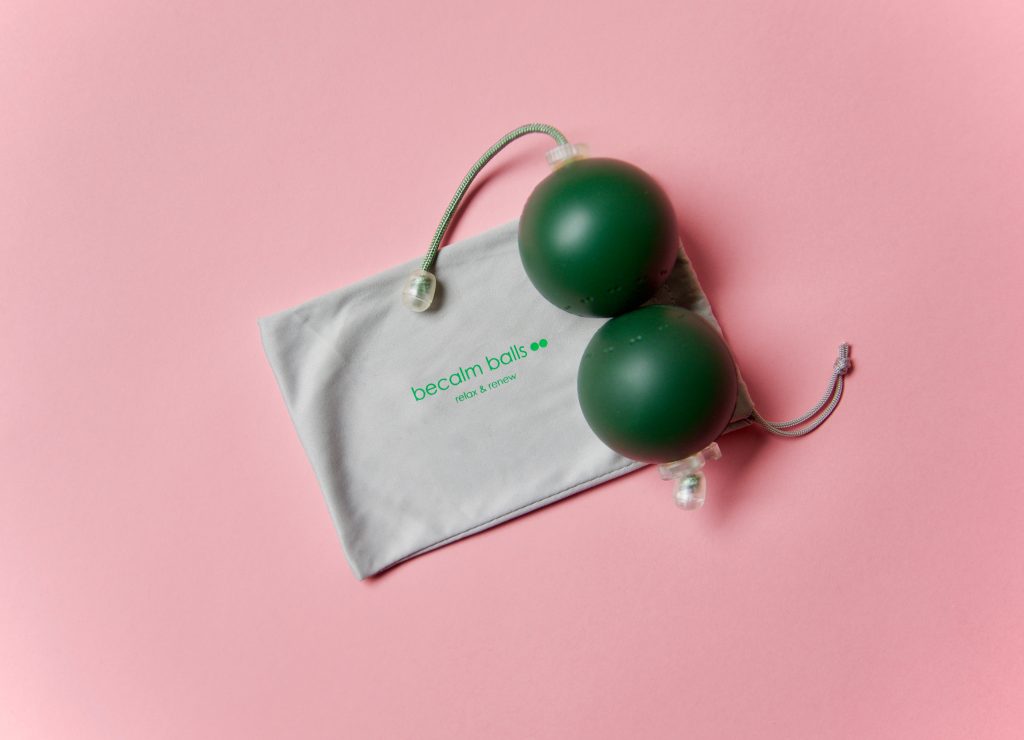 Becalm Massage Balls
BeCalm Massage Balls
look totally weird and questionable, but they are super helpful gifts for stressed out people who carry most of their tension in their neck and shoulders. To use BeCalm Balls, lay on a flat surface and place the balls on the back of your head. They should be opposite your eyes between your head and the ground.
When in place, the head should feel balanced and supported. (Adjust the balls so that they are only as far apart as your eyeballs.)
Once you've assumed this position, simply relax in this savasana-like pose for 5-15 minutes and observe your neck and back tension melt away. This is a great time to meditate or listen to a podcast after a long day of computer work.
Becalm balls are rooted in osteopathic craniosacral therapy; they're designed to "interrupt our stress cycle by triggering the body's natural ability to bring it to a standstill," which the makers call "a therapeutic stillpoint."
When placed behind your head for just a few minutes, Becalm Balls allow your body to repair and renew itself– an ideal stress relief gift.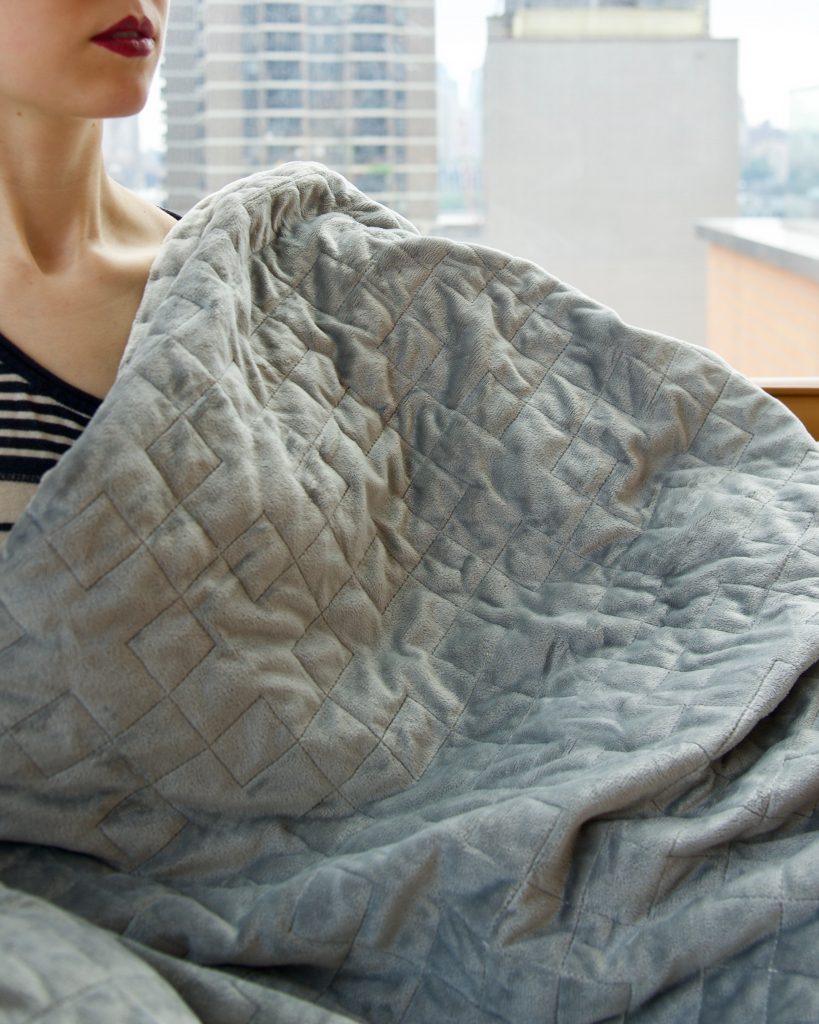 A Gravity Blanket
The Gravity Blanket is a weighted blanket that helps people fall asleep quickly and more deeply. The weight induces a feeling of calm and wellbeing akin to a hug, and there is plenty of scientific evidence to support this claim.
Specifically, the brand writes, "Gravity uses the power of proprioceptive input (more commonly known as 'deep touch pressure stimulation'), a well-regarded therapeutic method that stimulates pressure points on the body linked to improved sleep, mood, and relaxation."
A suitable blanket should be ~10% of the sleeping person's body weight, which is why it's available in three sizes (15 lbs, 20 lbs, or 25 lbs). It also comes in three colors– Space Grey, Galaxy Blue, Moon Ivory. (I love my Space Grey blanket.) The Gravity Blanket is one of the most helpful, non-invasive tools for insomniacs on the market, and it's super cozy.
Read more about how weighted blankets improve sleep here.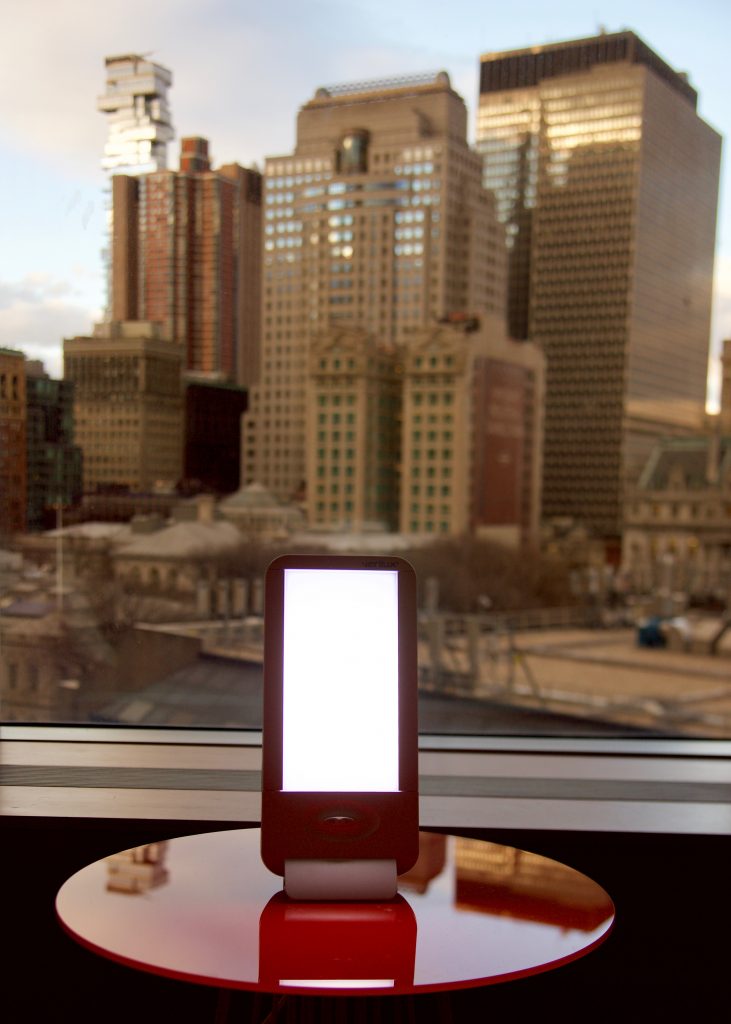 Verilux Happy Light
Verilux's HappyLight offers a clinical, research-backed treatment for Seasonal Affective Disorder (also known as SAD). SAD is a general feeling of sadness, worry, or depression during the cold, gray winter months, and it's more common among people who already tend to be anxious.
Because Seasonal Affective Disorder is an epidemic around the world, a HappyLight makes a great gift for stressed people who self-identify as hating winter. (I sure do!)
While sleep, exercise, diet, and therapy can help ease the symptoms of Seasonal Affective Disorder, light therapy is also super helpful. Just sit with your HappyLight on your desk for about 30 minutes a day between the hours of sunrise and sunset, and you'll experience happier waking hours. My entire family loves this product so much; my husband now regards it as indispensable during winter.
Ultimately, a HappyLight mimics sunlight in our brains, inducing a feeling of ease and contentment when the weather outside is frightful. It's the closest a gift can come to literally giving someone sunshine in a box.
A RENPHO Massager
Man, people love Renpho Massagers! This popular handheld massager is one of the best handheld massagers on the market, ideal for melting away tension when you don't have enough time (or money) to get a massage.
My husband and I love using this massage tool on long road trips. Use it to massage your quads and IT bands; it's incredible and makes all the difference. Long trips are much more tolerable when you can dissolve tension before it builds up.
After doing extensive cross-comparative research, we've determined that the majority of people on the Internet are most satisfied with the combination of quality and price that the RENPHO handheld massage guns offer. There are others out there that are much more expensive, but they aren't that much better in terms of quality and functionality.
Still, Amazon has a wide variety of options to choose from.
Factfulness: Ten Reasons We're Wrong About The World– and Why Things Are Better Than You Think by Hans Roslings
Bills Gates wants every graduating college student to read this book, and he famously went on the record saying so. Factfulness: Ten Reasons We're Wrong About the World–and Why Things Are Better Than You Think
offers a deep dive into the ways in which people tend to distort the world and make it seem worse than it is, even when all evidence suggests that it is always improving.
Supposedly, people have a bias towards instincts and assumptions that reinforce the status quo. For example, literacy rates around the world are at an all-time high. Murders are at an all-time low. Child mortality is at an all-time low, everywhere. More people have access to education and health care services than ever before. And yet, most people still think the world is getting worse. Why?
Factfulness is a well-researched and surprisingly charming search for answers. The crux of the issue boils down to this idea: people look for clues that reinforce the patterns that they assume to be true, rather than what the data shows. This can be a profound realization.
By dismantling our perception of "facts," Roslings brings us that much closer to the truth. And the truth is: Life is always better than you think it is. [Editor's note: For more life-affirming reads, consult our list of Books That Will Restore Your Faith in Humanity.]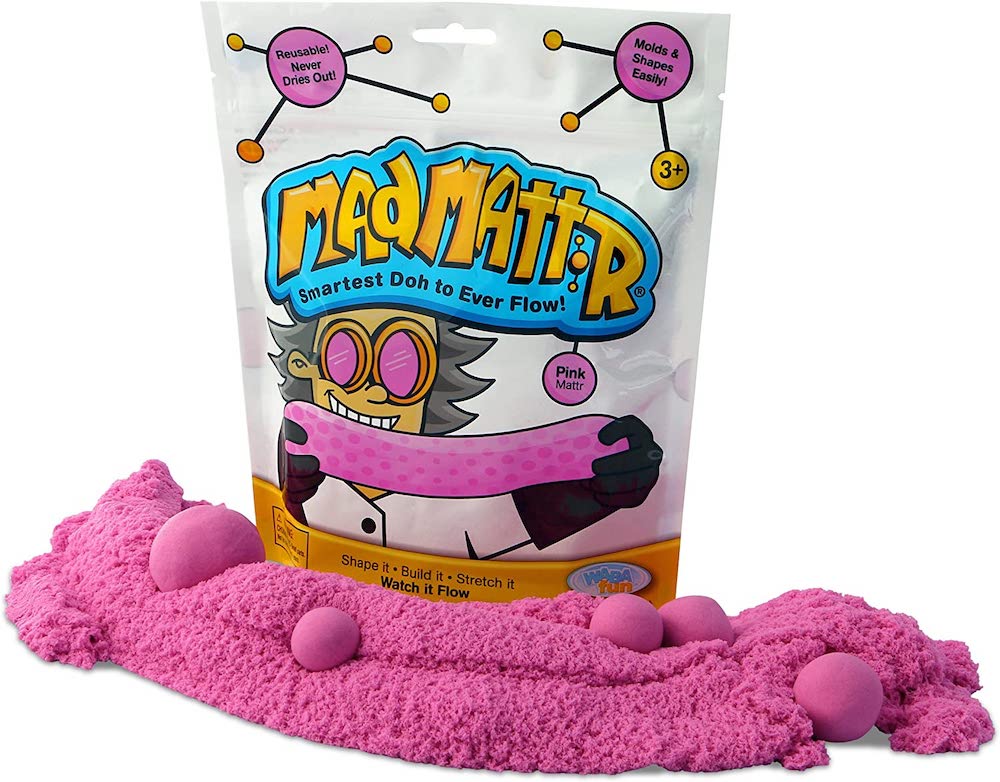 Mad MattR Calming Squeeze Clay
First of all, this stuff is amazing. Don't make the mistake of thinking that Mad MattR Super Soft Modeling Dough is just a gift for kids. It's not! People love this oddly satisfying, squeezable science shop staple. (Which is why it's often featured in those Oddly Satisfying ASMR videos on YouTube.)
This super soft "addictive" clay has a deeply satisfying texture that's really fun and weirdly soothing to squeeze. It's a great cheap stress relief gift for friends. The way it sticks together is… ethereal. It's one part sand, one part Play-Dough, and two parts cloud. (Just kidding! But seriously; this calming dough is amazing.)
Keep Mad MattR in your desk drawer to squeeze absent-mindedly during stressful moments at work. (Or, buy some for your kids and play with it in private.) It's non-toxic, and it never dries out.
Mad MattR is also gluten-free, casein-free, and wheat-free, unlike many other similar squeeze doughs on the market. Oh, and it's made in Sweden, so you can trust that it's truly non-toxic.
Enjoy shaping, pressing, molding, kneading, and stretching it to your heart's content! It's so, so satisfying.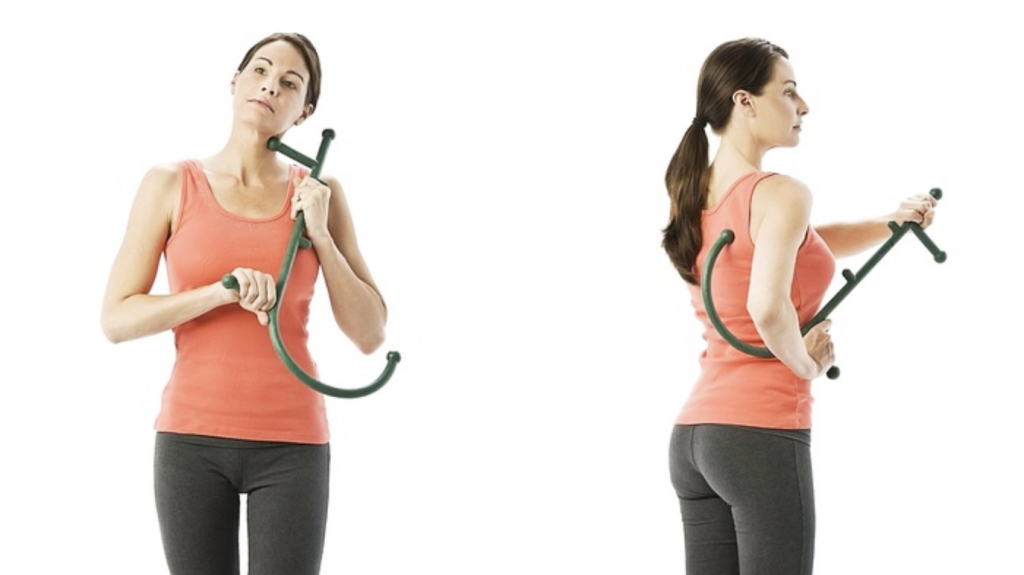 A Thera Cane Massager
Much like the cult-favorite Back Buddy, the Thera Cane Massager
is an excellent physical stress relief gift for tense people. Many people carry chronic tension in their shoulders, back, and neck, which can cause pain over time. The Thera Cane's curved shape lets you target and massage tense parts of your back that couldn't otherwise be reached.
Seven strategically placed nodes allow for the massage of every major muscle group in the body. It's great for unlocking lower back, traps, triceps, inner thighs, and neck. The nodes break up knots and improve circulation to these areas through what is essentially trigger-point massage.
Friends of mine who work desk jobs on Wall Street love the Thera Cane just as much as my artist friends who put lots of strain on their bodies in studio.
Most people who work jobs that require intense focus will eventually build up some tension in the body. This office-friendly tool is a great way to relieve it.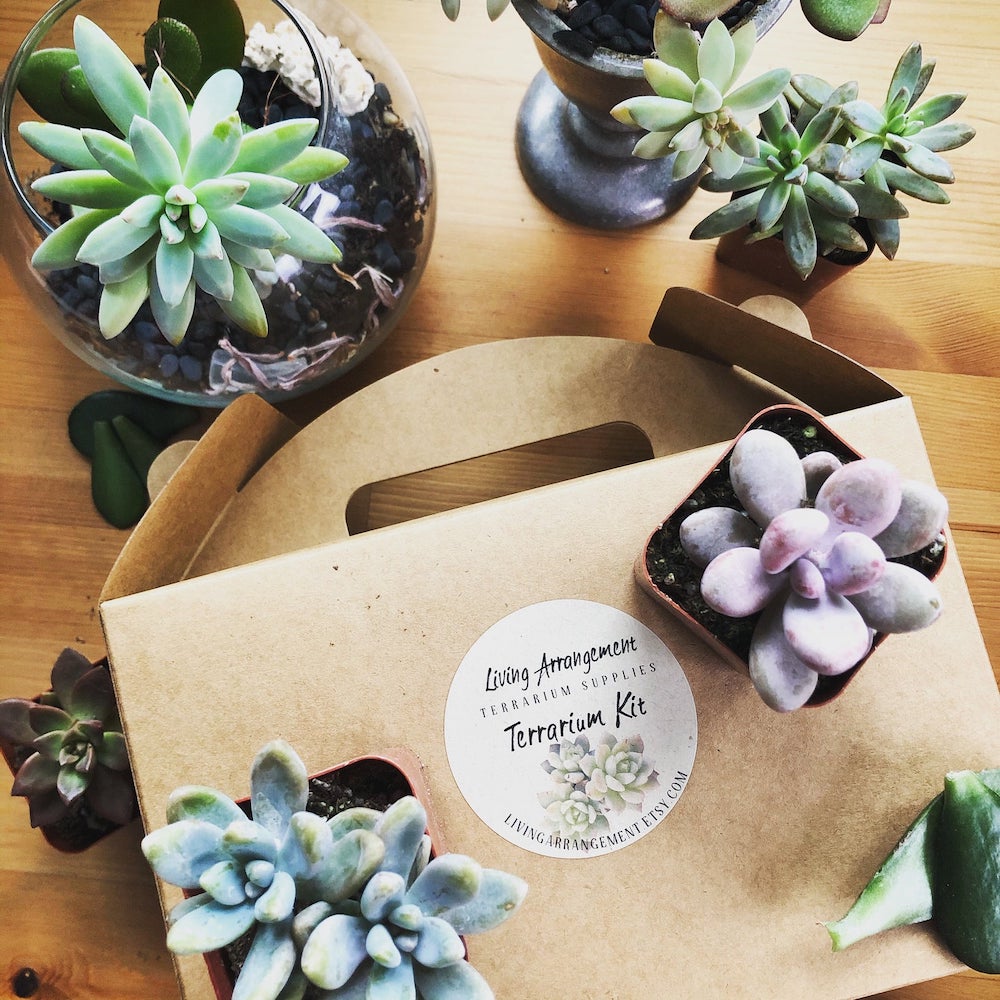 Complete DIY Succulent Terrarium Kit
Living Arrangement's awesome Complete DIY Succulent Terrarium Kit comes with everything you need to build a perfectly zen succulent terrarium. Clear instructions are included, as are the plants, rocks, decor, moss, and more– and at a mere $25 a pop, it's a great price!
We love that this gift is both a stress-relief activity and an end goal. Terrariums are super calming and meditative to build. They're a quiet, nature-inspired craft people can make in the comfort of their own homes– say, while listening to music or a podcast.
Afterwards, you have a beautiful, greenery-filled centerpiece that adds a dose of visual calm to any desk, table, or bookshelf.
For people who want to dive into "gardening" but don't really know where to start, this bestseller is an ideal stress-relief gift. Get yours here.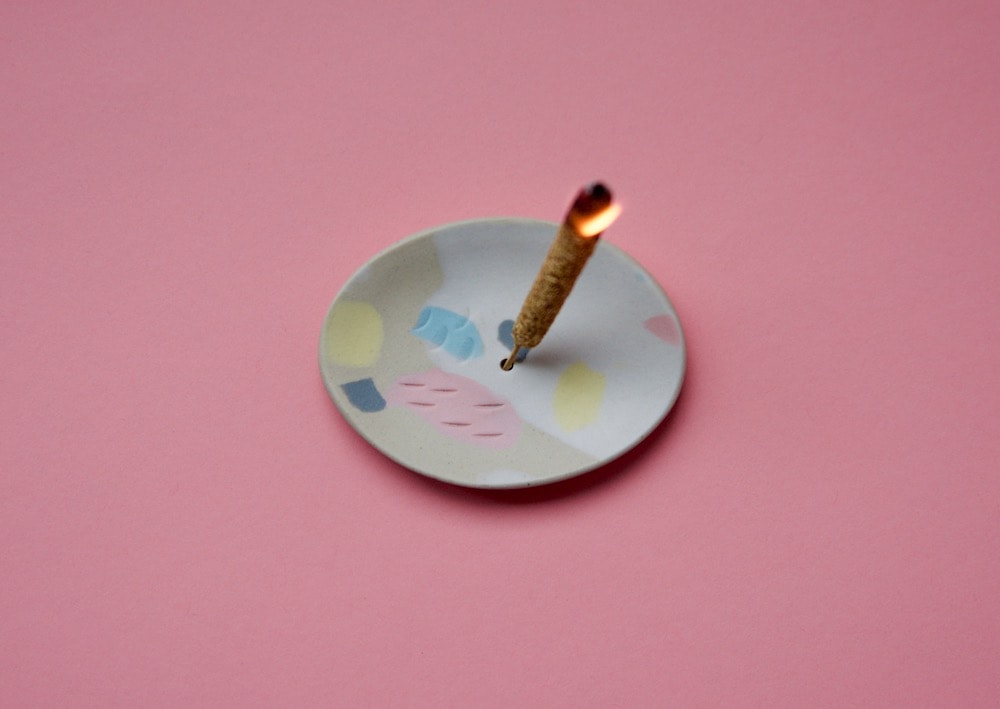 Pastel Incense Holder from Knotwork LA
Hand-thrown ceramics are more trendy than ever because, as the New York Times once wrote last year, "the rejection of factory-produced sameness in dinnerware and vases reflects a desire to get back to something more essential."
Incense also make great gifts for stressed out people because they bring serenity into any space. (Especially if the smell is lavender or something citrus-y.)
Knotwork LA's colorful take on the ceramics trend is super charming. Their Pastel Incense Holders feature a lovely ceramic inlay will make even the most patchouli-averse patriot want to light up the Palo Santo.
No two Knotwork incense dishes are alike, so you can be sure that every gift is unique. Let the sage burn in style! Good vibes only.
Related: 5 Gorgeous Floral Smudge Sticks Ideal for Gifting "Good Vibes"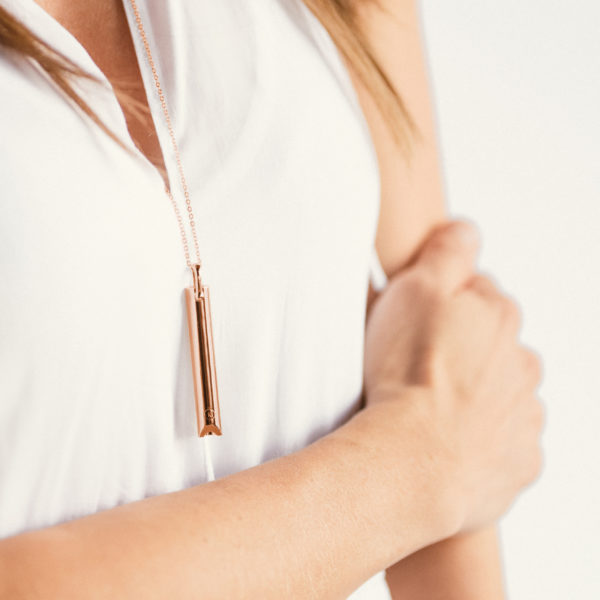 Komuso Shift Pendant Necklace
Komuso Design's Shift Necklace offers a passive reminder to keep breathing– literally. It's an OM whistle on a chain that induces relaxation by slowing the pace of breath. Simply exhale through the tube whenever you're feeling frazzled, and feel your tension melt away.
This is a popular item among yogis, who like to wear the necklace as a reminder to breathe. It's a little on-the-nose, sure– but it can still be a cherished talisman in times of struggle.
The shift necklace is available in rose gold, silver, and gold, and it's frequently sold out.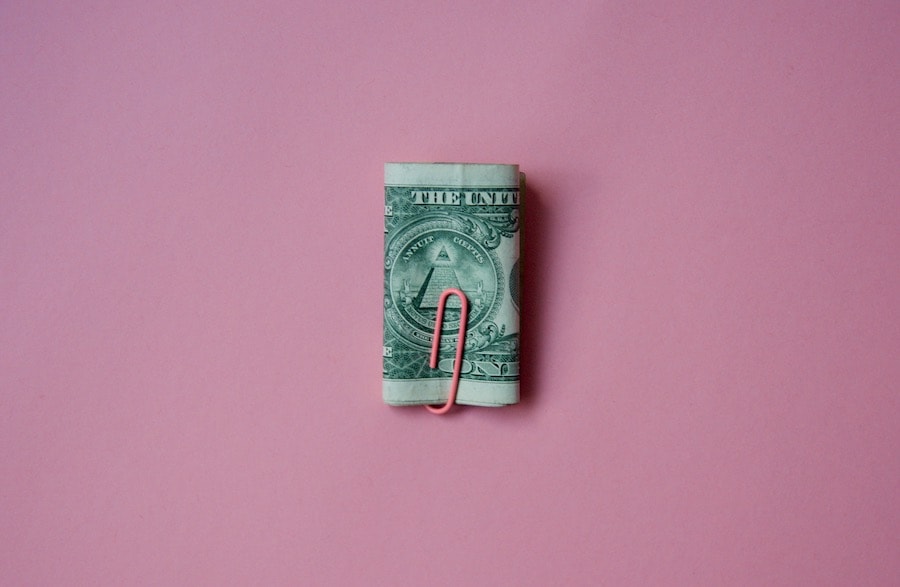 Consider A Charitable Donation
If you belong to a family that likes to give charitable donations as gifts, consider donating to Everytown For Gun Safety, the Black Lives Matter movement, these charities supporting California wildfire relief, or any of the organizations working to restore reproductive health care services to disenfranchised women. The Innocence Project is also another worthy cause.
Everytown For Gun Safety is one of the most prominent organizations fighting tenaciously for gun control in America. This is an issue that has consumed the imagination of those worried about the health and safety of their families. (Read more about what to do if you're worried about gun violence here.)
Against a landscape of what seems like continual setbacks, Everytown For Gun Safety is doing heroic work, and their organization was instrumental in convincing the Trump Administration to ban bump stock devices on guns. Donating to support their work not only makes a thoughtful gift for stressed out people who worry about gun control, but it also makes a difference.
This isn't a conventional stress relief gift, but many people do just want to see a better world. Moreover, research shows that donating to causes you care about begets more happiness than material goods. Try it!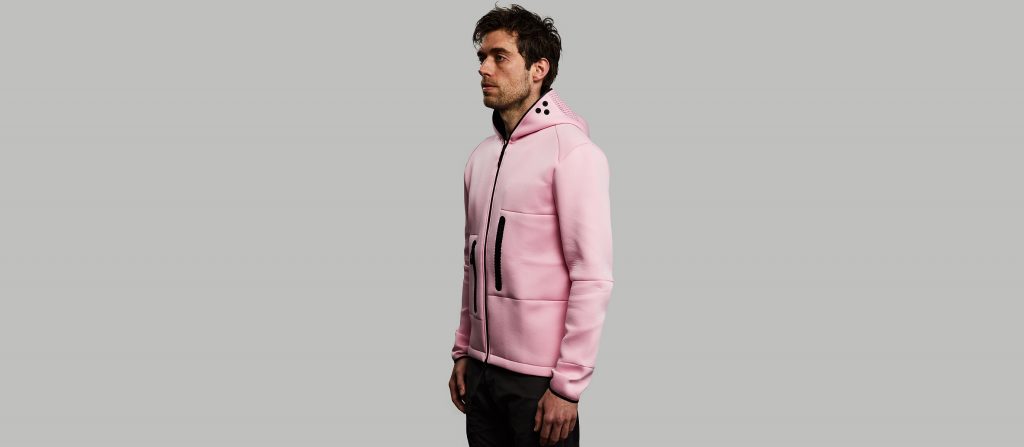 Vollebak's Pink "Calm Inducing" Sports Jacket for Men
The research behind this Pepto-Bismol colored jacket is crazy. The Baker Miller Pink Relaxation Hoodie is designed to slow heart rate and calm the wearer down in a matter of minutes, based on a combination of sophisticated color technology and ergonomic design. It's the ultimate stress relief gift for active men.
In the 1980's, psychologists conducted several experiments in which violent prison inmates and military personnel were placed in cells where every surface was painted this shade of pink, which is now known as "Baker Miller Pink." Exposure to this environment for 15 minutes "was enough to stop all angry and antagonistic behaviour," the brand explains of the study's findings.
This was a pioneering discovery. For the first time, those designing endurance gear could incorporate color therapy into their clothing.
Vollebak engineered the relaxation hoodie to help users calm down. Looking at the color slows down heart rate and brainwaves, which induces a state of calm. The hood also has a 180-degree zipper that allows you to bundle yourself up like you're in an isolation tank.
There's a mesh window for the eyes that gives everything a pink filter. Be advised, however, that you will end up looking like bubblegum Spiderman.
Enveloping yourself in this cozy pink cocoon creates a mind hack that forces your brain into a state of calm. (I own one of these jackets, and it's actually pretty remarkable.) It's a great stress relief gift for endurance athletes, outdoor enthusiasts, and frequent airplane travelers.
The jacket also comes with a downloadable relaxation soundtrack of pink noise, which is said to induce the same calming brain waves that people experience in meditation.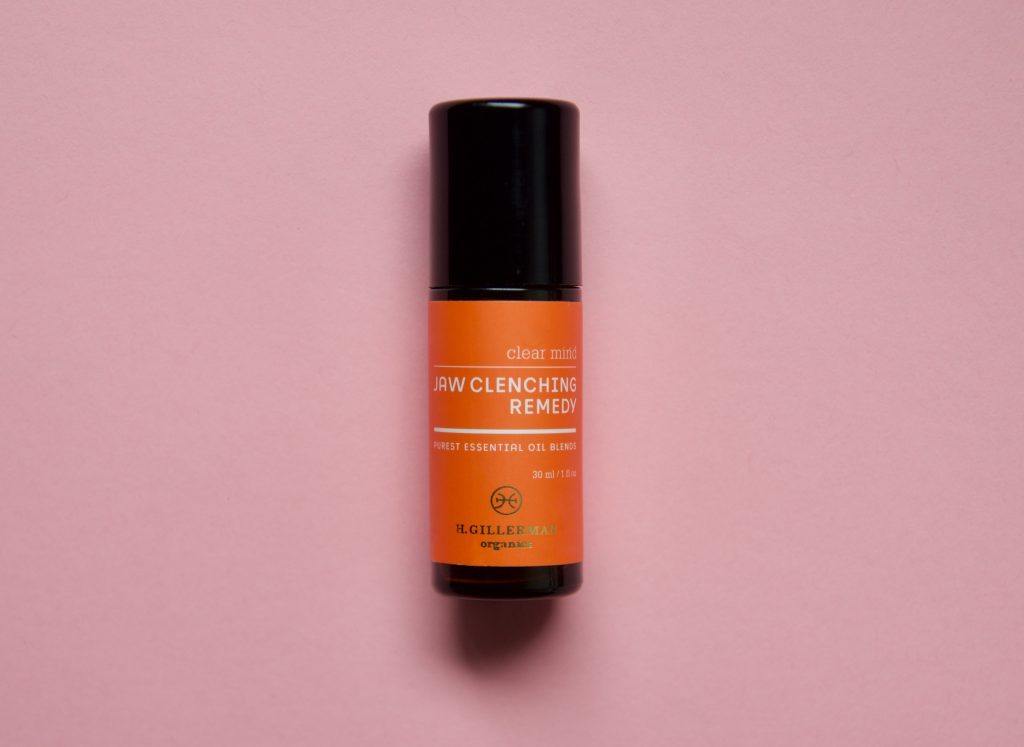 H. Gillerman Organics' Jaw Clenching Remedy
One of the best gifts for stressed out people, H Gillerman Organics' roll-on treatment for TMJ is a lifesaver for people who clench their teeth at night or hold a lot of tension in their jaw.
Accordingly, the brand's Muscle Relaxation Remedy is formulated with calm-inducing lavender, wild-crafted palmarosa, vetiver, german chamomile, and essential oil of patchouli. (All of these ingredients are organic.)
The easy, roll-on applicator is travel-friendly and safe for sensitive skin– plus, it smells divine.
To use, shake the 1-oz roller bottle and apply to the tender spots on your jaw, neck, and face. The deeply grounding, earthy blend uses aromatherapy to relax facial muscles and slow racing thoughts. It can also loosen up a jaw that is locked up from TMJ.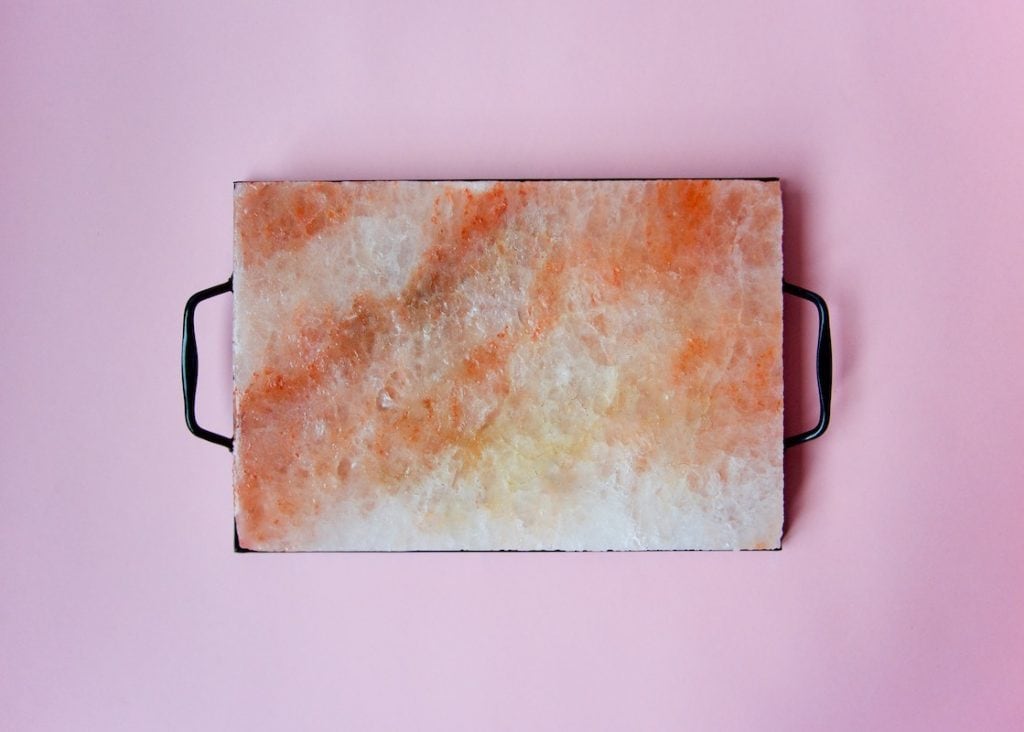 Himalayan Salt Block for Cooking
Himalayan salt lamps are said to ease anxiety and improve sleep when heat from the light source releases positively charged salt ions into the air. The same thing happens when you cook with a Himalayan Salt Block, which can be used for cooking and grilling, while adding trace minerals and flavor to your food.
Use pink salt blocks for grilling, chilling, serving, or slicing your favorite foods.
Simply place the block on top of a grill and use the heated surface to prepare seafood, meat, or vegetables. Or, chill in the fridge and use the block as a platter to serve sushi, fruit, or cold parfaits.
However you use it, you'll get the health benefits of Himalayan salt. Plus, as a decor element, it makes a cool conversation starter.
Best of all, you only need to rinse it with water to clean it. (Salt blocks are not dishwasher or microwave safe, but they are naturally anti-microbial.) Crate & Barrel sells Himalayan Salt Blocks and Salt Block Holders for under $50, but you can find them on Amazon, as well.
A Return to Love by Marianne Williamson
If you haven't yet heard of or read Marianne Williamson's epic book A Return to Love, you will be happy for this introduction. This collection of essays spent decades as a New York Times bestseller. It also makes a great gift for stressed out people in need of comfort and direction.
The book is a philosophical, pseudo-spiritual read about the role that Love plays in our lives, and how we can return to its principles when times get rough. (This was one of the books that inspired Oprah Winfrey to start Oprah's Book Club.)
Readers are reminded that "everything is going to be okay," usually at a time when they need to hear it the most. While it doesn't topically present itself as a stress relief gift, this book will have that effect.
Even if you've never heard of it, I promise: A Return to Love is a life-changing but very subtle stress relief gift. Like Oprah, I give this book to the people in my life who say they're struggling or lacking direction. It seems to have the universal effect of helping people find their way.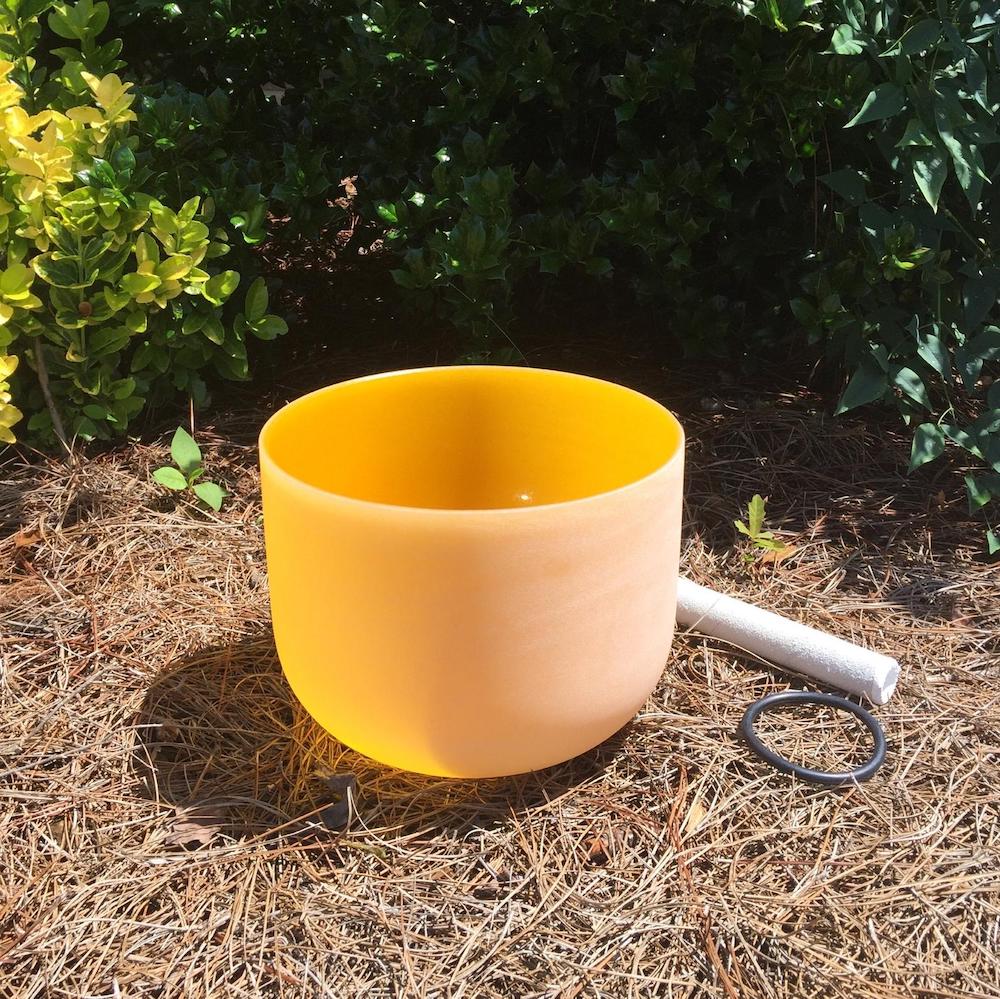 A Crystal "Singing" Bowl
As anyone whose ever attended a group meditation or New Age yoga class knows, singing bowls (and the Hz resonance they create) can have a very calming effect on the body. While real quartz singing bowls are not cheap, they do last a lifetime and make a nice addition to home decor or personal sanctuaries like home gyms or meditation altars.
This 10-inch E Note Quartz Singing Bowl from Etsy is handmade and comes with a mallet and O-ring for easy at-home use, even for beginners. The sound is robust and super immersive, making it ideal for meditators to bask in healing sound of their own creation.
Use a singing bowl to clear stressful energy at the end of a long workday, or to wake yourself up gently in the morning. They can also be particularly helpful to listen to after you've just received jarring news and your nerves need a reset.
Ultimately, singing bowls are an ideal stress relief gift for creative and/or musical types who want to learn more tactile calming techniques. Why play relaxing Hz frequencies on Youtube when you can create them at-home for yourself? Simply tap the mallet on the side of the bowl and run it around the edge to create beautiful, uplifting sound anytime you need a pick-me-up.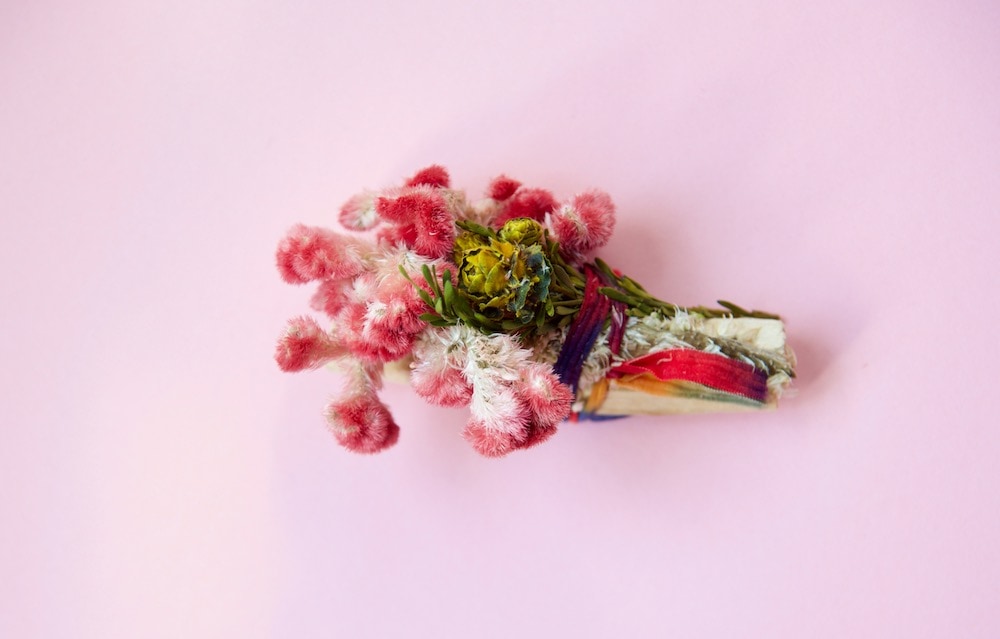 Catherine Rising Floral Smudge Sticks
Catherine Rising is a lovely little apothecary in upstate New York that makes beautiful, DIY incense with dried flowers and wild-looking herbs. Catherine's Small Floral Smudge Sticks represent everything that is good about the brand: simplicity and a hand-gathered feel.
Smudging is a fun way to eliminate bad juju and negative energy from your space. Plus, it smells good and makes a nice stress relief gift for people moving into a new space.
A bundle of white sage burns like incense. To "smudge" your room, light your smudge stick and wave it around the room. The smoke "clears" stagnant energy.
Conventional wisdom suggests it is a good idea to smudge your room or office after a bad day, for example. However, you can also use smudge sticks casually, whenever you need a little pick-me-up.
Related: 5 Gorgeous Floral Smudge Sticks Ideal for Gifting "Good Vibes"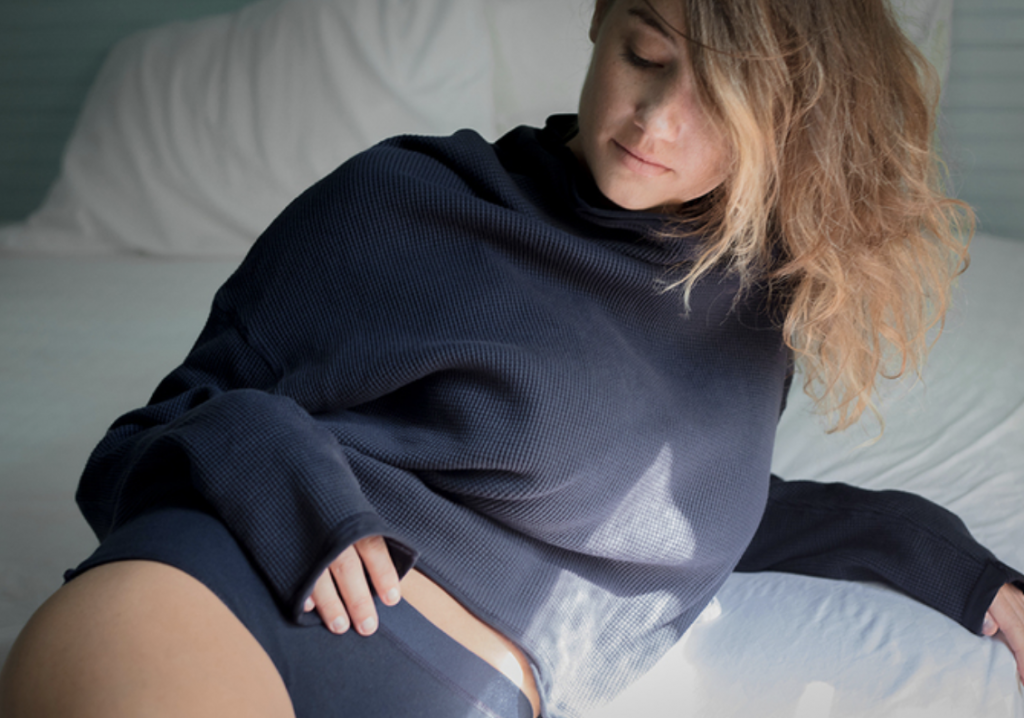 Comfy Clothes
With remote work and digital nomading on the rise, comfy clothes are more important than ever. This is especially true because today, the average person spends more time in their pajamas than in their work clothes.
Studies show that home delivery services like Amazon and Netflix are also aiding this phenomenon, because people have fewer reasons to leave the house. (It's only depressing if you think that's depressing.)
For the homebody-chic inclined, Alabama Chanin makes beautiful, hand-crafted loungewear. Founded by seamstress Natalie Chanin, the company's mission is to bring together thoughtful design and responsible production. Best of all, their products are made in the USA from 100% organic cotton.
We also adore Noctu's Organic Cotton Nightware, which is made from Global Organic Textiles Standard certified cotton that is super soft and luxurious. Each garment is so understated and chic that you could easily wear any of these items as daywear, too.
Comfy clothing is the optimal stress relief gift. These brands do it right.
Related: We love these 5 Great Eco-Friendly Comfy Clothes Companies.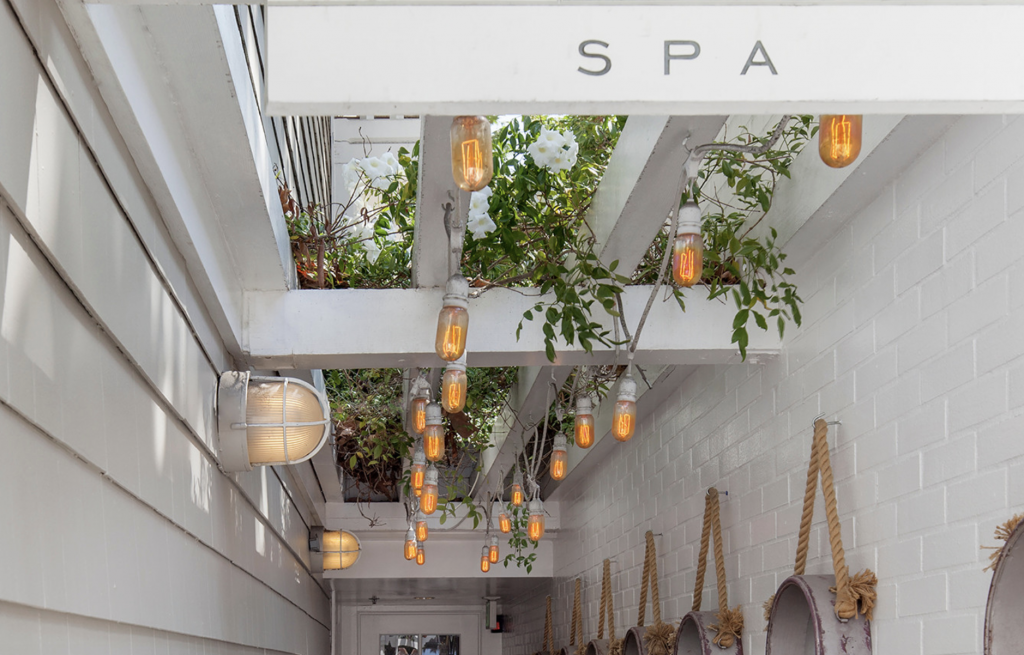 A Massage, Facial, or Bath Treatment
When it comes to gifts for stressed out people, you can't underestimate the value of massage. Science shows that being touched is literally healing for us— so why not give the (literal) gift of relaxation?
I swear by the quality, no-frills treatments that Massage Envy offers. They are affordable, reliable, and franchised across the U.S.– including rural areas and the suburbs.
In New York, I recommend giving gift cards to Pratima Spa, Joanna Vargas, Naturopathica, FaceLove, Tracie Martyn, and Aire Ancient Baths for luxe spa experiences.
In Los Angeles, go for the Spa at the Peninsula Beverly Hills, Joanna Vargas in WeHo, or gift one of One Spa's epic cranio-sacral massages at Shutters on the Beach in Santa Monica (the adjoining 1 Pico is also a great place to get dinner).
If you're in Chicago, go for facials at MudbuM or a crystal healing "chakrassage" at Ruby Room.
London dwellers: check out Akasha Holistic Wellbeing Centre at Hotel Café Royal, May Fair Spa, The Ned Barbour & Parlour, or Ushvani.
Paris friends: Consult our guide to the 7 Coolest Spas in Paris.
Related: 4 Healing Bath Recipes for Improving Mental Health.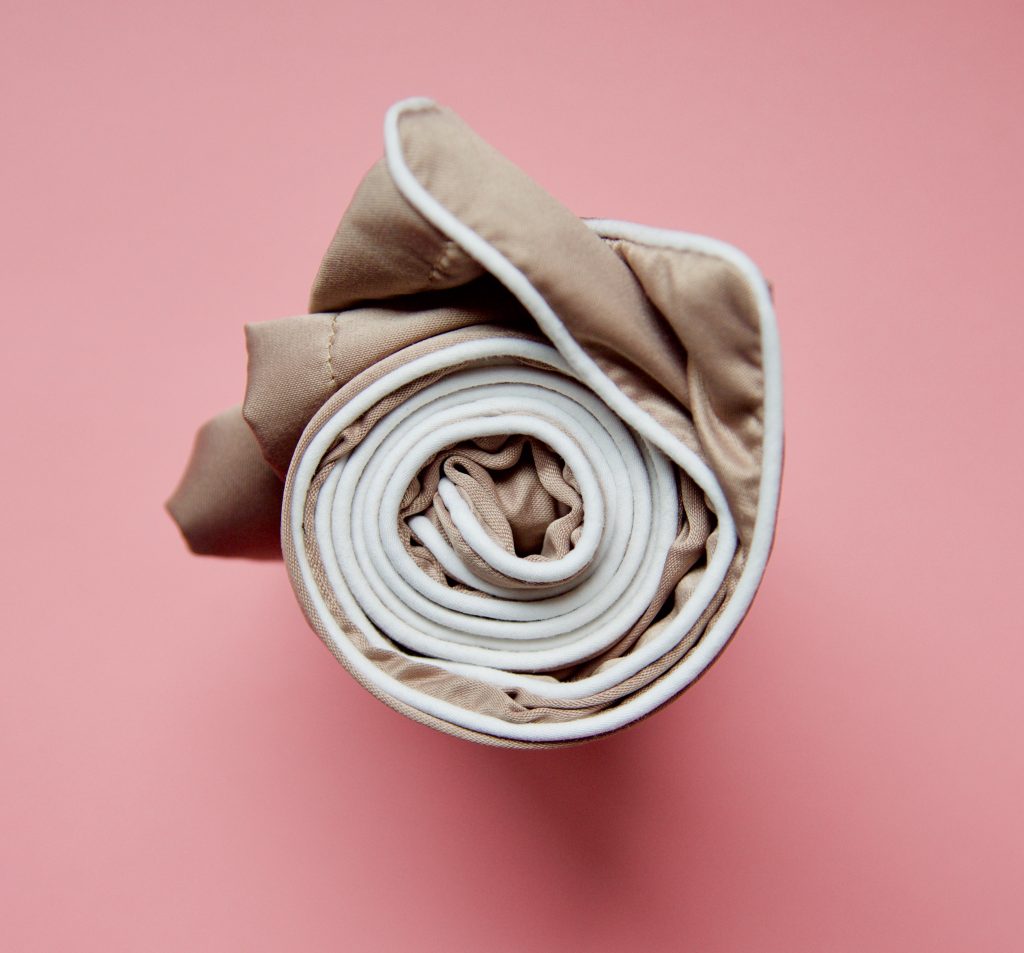 A Cooling, Soothing Copper Pillowcase
Illuminage makes the most famous copper pillowcase
out there, but a number of new brands are jumping in on the trend. Supposedly, having copper oxides woven into the textiles that you sleep on is very healing and restorative to the skin. And yes, there is data to back up these claims.
Some people claim that copper pillow cases can prevent premature wrinkles, or at least delay their formation. Copper woven into the thread prevents fabric from "pulling" or "tugging" on your face while you sleep.
Microscopic copper oxides may also advance wound healing, which underscores claims of improved skin elasticity. Most importantly, this pillowcase is cool and luxurious, which makes it a great gift for mom or wife.
Like silk, copper pillowcases are also good for keeping hair sleek and shiny. So, even if you don't get a lot of sleep, you can maximize the sleep that you do get.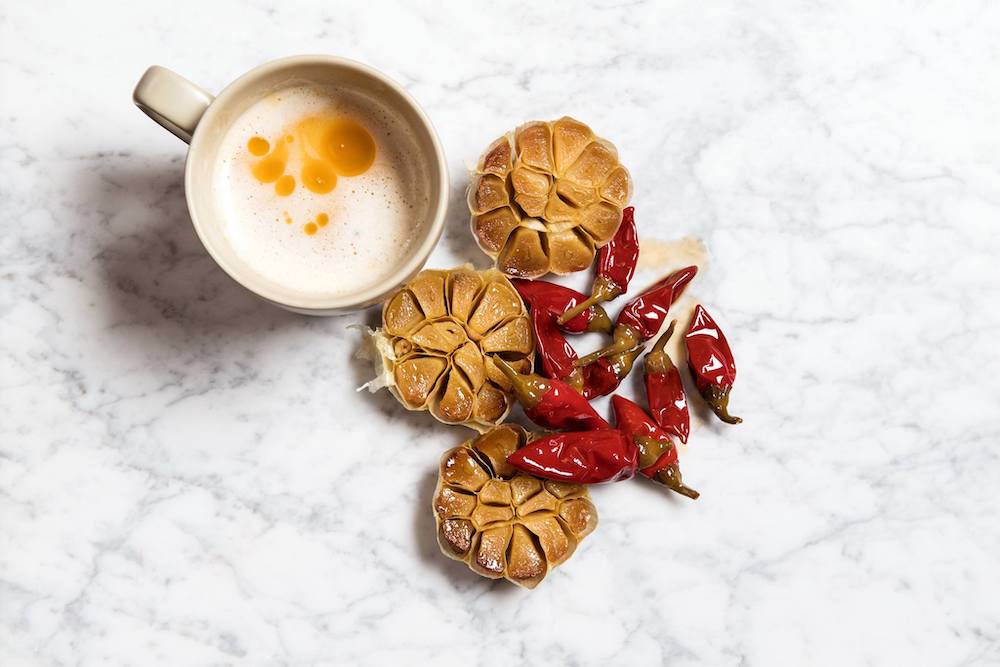 A Comforting Broth Subscription From Brodo
This might sound a little unconventional, but a broth subscription– especially from a world-renown kitchen like Brodo Broth Co., who are known for their healing, superfood-infused bone broths– can be especially comforting.
The brand's simple, nourishing bone broths first gained popularity at a walk-up counter in NYC, where locals kick-started the nationwide trend of sipping bone broth instead of coffee. Bone broth is healing to the gut and soothing to the nervous system– two key aspects of dietary calm that profoundly influence anxiety in daily life.
Fortunately, Brodo Broths are also super delicious and artisanal– they have always been the go-to bone broth brand among foodies and skincare lovers— but now they ship their broths nationwide. They offer various frozen broth subscriptions and other variety packs for a one-time purchase.
Choose from healing flavor combinations like ginger & turmeric or chili & garlic chicken broth, beef broth, or signature hearth broth that features a mix of chicken, turkey, and beef. They also have a vegan broth option made with nourishing miso and seaweed– two powerful adaptogens that in and of themselves help fortify the body against stress.
For more information or to order your own broth for delivery, go here. Every flavor is great for cooking, blending, or sipping on its own.
Related: Make this Stress-Busting Instant Pot Turmeric Popcorn.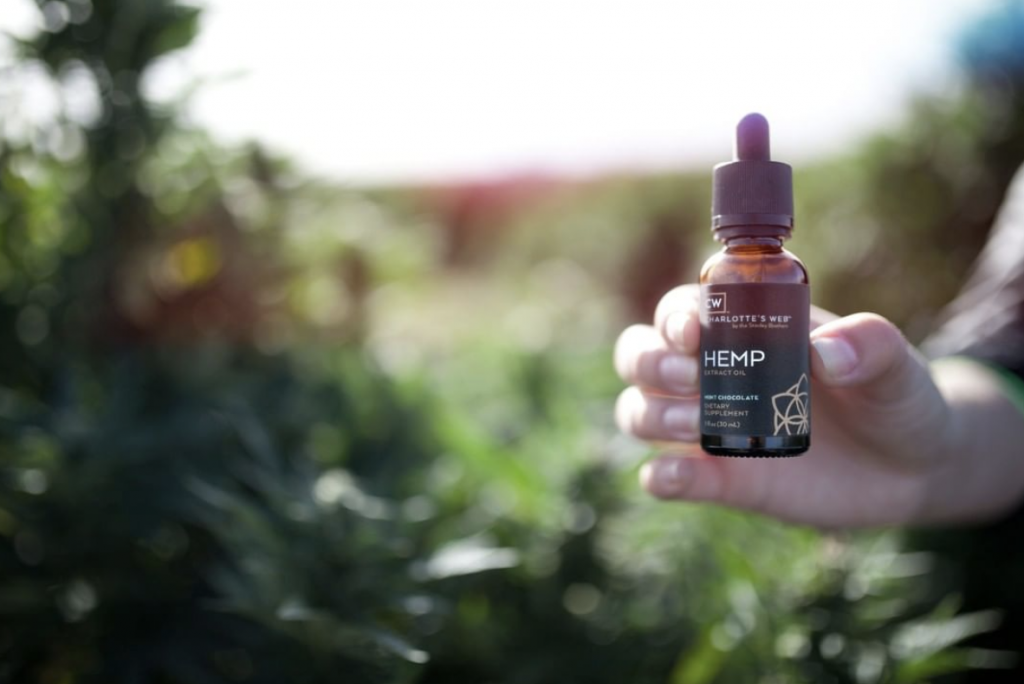 CBD Products
If you've made it this far, you've probably already heard about CBD oil. Cannabinoid oil, also known as CBD, is an oil derived from the cannabis plant that can significantly improve anxiety symptoms. CBD oil can also help improve sleep quality and speed recovery time from athletic pursuits.
Most importantly, data shows that it can improve mental health symptoms that stem from stress. As a result, it is added to many products that make great gifts for stressed out people.
Unlike medical marijuana, which comes with a high, CBD oil does not contain THC (the stuff in marijuana that gets you high). As a result, it is much gentler on the system and has little to no side effects.
Charlotte's Web CBD Hemp Oil is one of the most trusted CBD brands on the market (and there are many scammers out there trying to get in on the CBD gold rush, so you want to be careful about what you buy).
Cannabis products are subject to a massive amount of scrutiny from the FDA, who have rather controversially been slow to embrace the wholesale distribution of CBD oil, even though there is a preponderance of evidence to suggest its efficacy in treating anxiety, panic disorder, OCD, PTSD, and epilepsy, among other ailments.
There are few trustworthy options available for purchase outside of California, but CW's Original CBD Oil is one of them. This non-invasive blend is safe for kids, athletes, the elderly, and everyone in between.
Made from USA-grown hemp, the original formula contains 43 mg of hemp per 0.5 mL serving. Ideally, take it daily. This CBD oil comes in two flavors: Mint Chocolate and Olive Oil.
Be sure to consult with your doctor before taking any new supplements. Many people have a lot of success with CBD oil, especially anxious people. The largest hurdle to overcome is the taboo.
***
Related: Looking for stress relief gifts on a budget? Make this homemade calming lavender body butter. (It's super easy and affordable!)
Shopping for a parent? Read our Gift Guides for Busy, Stressed Out Moms and Stressed Out Dads.
Find more stress relief tips in our Comprehensive Guide to Anxiety Relief: 25 Research-Backed Ways to Calm Anxiety Fast. Here, we further explain 10 Useful Tips Every Anxious Person Should Know.
Meanwhile: Why "Running Therapy" is Taking Off in Los Angeles.