Gut health and mental health may be more strongly associated than scientists previously suspected, new research suggests. According to recent meta-analyses published in the medical journal General Psychiatry, anxiety might be alleviated by regulating gut bacteria.
This is a massive finding considering that as much as a third of the global population experiences anxiety, and will continue to experience it throughout their lifetimes. The connection between gut health and anxiety may come as news for some, but it's likely an intuitive finding for others.
Journalists have been reporting on the link between gut health and anxiety for the better part of the last decade. (We previously wrote about it in our Comprehensive Guide to Anxiety Relief.)
However, the latest research suggests a correlation between gut health and anxiety that is not incidental. Irish researchers recently identified gut microorganisms that are thought to improve a person's overall mental state, specifically.
Because these so-called "psychobiotics" have the ability to communicate with your brain, scientists suspect that probiotics might one day play a role in regulating mood disorders.
A New Understanding of "Psychobiotics"
Specifically, researchers suspect that strains of one particular psychobiotic called Bifidobacterium longum may reduce symptoms of depression, anxiety, and stress. If this is true, treatment for mental health disorders might become much more accessible.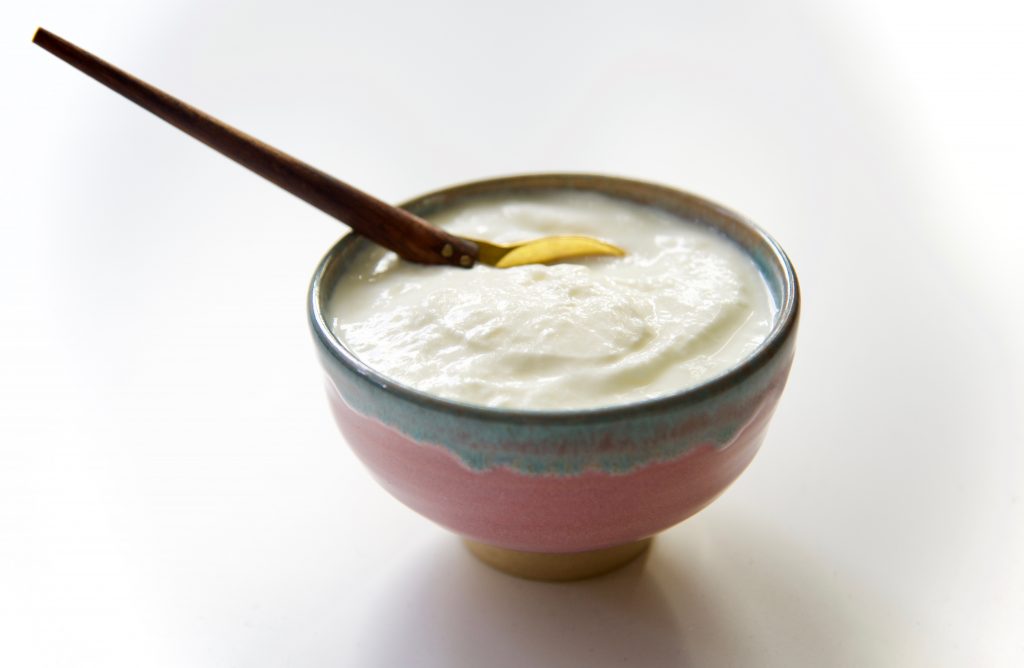 It follows, then, that improving the strength and vigor of existing gut flora may also improve mental health.
Moreover, new studies of depression suggest that dysfunction in the axis connecting the gut and the brain may be a critical factor in the evolution of treatment. This is why people who take care of their overall health experience better mental health outcomes, in general.
If you correct the imbalance in gut microbiota, scientists speculate, the systems that regulate mood move closer to being in sync. You are what you eat– or rather, you are the result of what you eat.
If recent findings stand up to further research, doctors may one day prescribe probiotics for stress or depression. In the meantime, it can't hurt to start shepherding your gut flora by improving your diet.
First, protect the diversity and strength of your gut flora by consuming plenty of fresh fruits, vegetables, and other fiber-rich foods. Fiber-rich foods contain "prebiotics" that work synergistically to "feed" the probiotics in your gut.
Next, for an added dose of healthy bacteria, eat probiotic-rich foods like yogurt and kimchi on a regular basis. Lastly, consider taking a probiotic.
Researchers suspect that strains of Bifidobacterium longum can reduce symptoms of depression, anxiety, and stress.
Kombucha is also a rich source of probiotics, and it's high in B Vitamins and naturally occurring amino acids. Plus, its low in sugar, vegan, gluten-free, and Whole 30 approved.
A good raw kombucha brand like Pilot Kombucha (based in Brooklyn) is available at Whole Foods, among other brands. (We love Pilot's Pomegranate Rose flavor, below.)
For best results, drink kombucha first thing in the morning. Or, drink kombucha at night at least 45 minutes after eating a fiber-rich meal. This will allow probiotics time to "take root" while you sleep.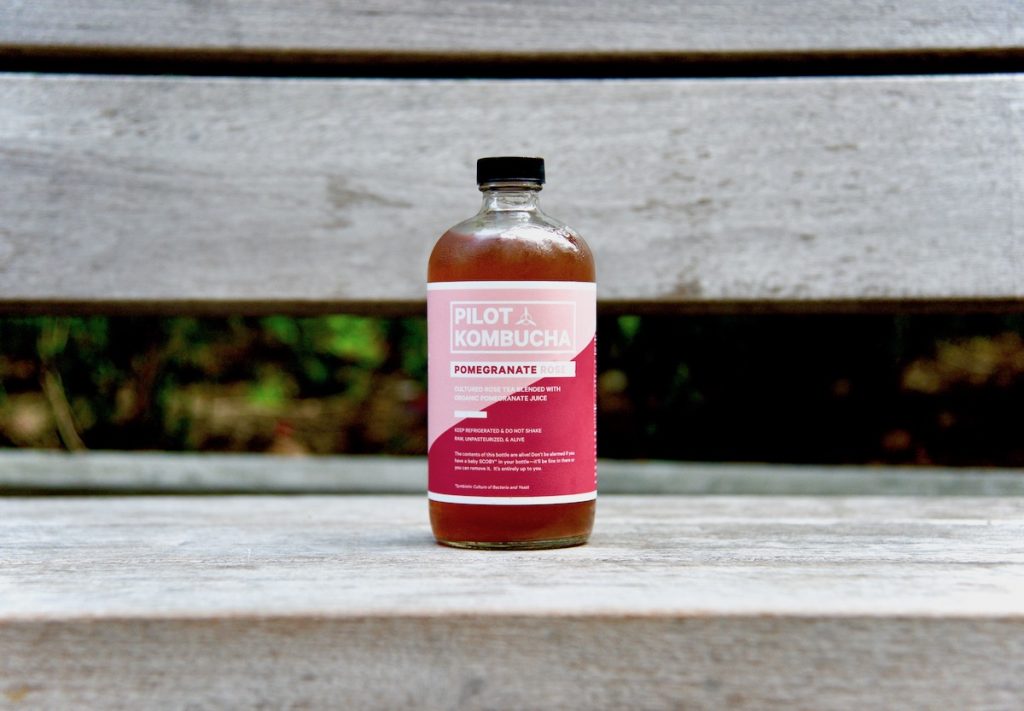 For those who would rather eat their probiotics, Natto is a traditional probiotic-rich Japanese food made from fermented soybeans, which can also help improve the diversity of gut flora. Additionally, natto is rich in Vitamin K, an increasingly important nutrient for vegans and those with poor bone health.
Commonly eaten with rice as a breakfast item, natto is fast becoming a foodie favorite in the American market. It has a slippery and stringy texture like okra, which means most people will either love it or hate it.
But in the realm of haute cuisine, however, natto has a cult, if niche, following.
For example, the New Museum in New York City recently started serving "Hot Natto Cheese" sandwiches— grilled cheese smothered with black natto, tomato, and Dijon mustard. (Foodies take note: NYrture NY Natto is a great Instagram account for learning how to cook with natto, as well.)
Probiotics for Gut Health and Anxiety
Meanwhile on the Internet, Amazon has begun selling probiotics containing specific strains of Bifidobacterium longum. A new class of probiotics has also emerged that are being classified as "Mood-Boosting Probiotics".
Doctor-founded probiotic companies now offer bacteria sachets for making probiotic-rich yogurt. Kombucha starter kits are more popular than ever. Still, it's too early to know which, if any, of those new probiotics for anxiety are effective.
But in either case, it's worth paying attention to emerging research that may one day upend mental health treatment and the brain-gut connection as we know it. Gut health and mental health are as strongly correlated as ever.
***
Related: Make this Homemade Probiotic Papaya Seed Dressing.
Looking for other ways to naturally boost your mood? Read our 9 Tricks for Staving Off Seasonal Affective Disorder, or check out our Comprehensive Guide to Anxiety Relief.
Those in the Los Angeles area can also look into "Running Therapy"— a new treatment method that is taking off with entrepreneurs in Southern California.
(PSA: This post contains Amazon Affiliate Links, which is why we only link to products that the research supports. We also only link to products that we've tried and tested on ourselves and our own families. We hope they save you time researching!)