There's a renaissance happening with clean skin care, particularly with respect to all natural face moisturizers. Not only do consumers want face moisturizers to be chemical-free, but they'd like them to honor the environment and the people who make them. To succeed in this increasingly conscientious consumer market, they also need to have beautiful packaging and a great story. This is because all skin care, like travel, is aspirational. A good face cream tells a story about how you treat yourself, and how you'd like to be treated. Or at least that's how personal care products should be!
Whether you're braving the cold or trying to beat the heat, these natural face moisturizers work well in every season. Below, we spotlight a handful of natural face moisturizers from around the world that are good for mind, body, and spirit. This global overview is not an exhaustive list. Rather, it's a spotlight on what select artisan brands are crafting for people who care about their skin and the environment.
Also, it goes without saying that all of these natural face moisturizers are truly "natural"– they don't contain any toxic chemicals like formaldehyde and parabens. (We don't endorse any products like that with our Amazon Affiliate links, anyways.) Whether you're buying for yourself or a loved one, these brands are worth the investment. We use them ourselves, and love them all.
***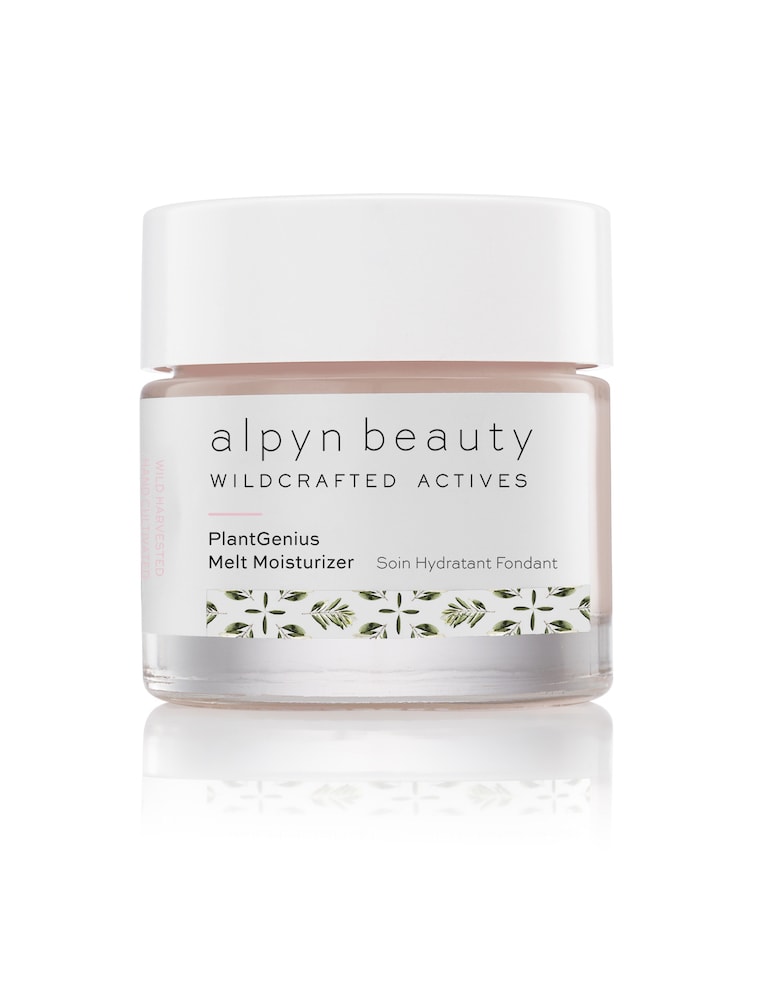 Alpyn Beauty's PlantGenius Melt Moisturizer
New research shows that native-grown wild plants are higher in antioxidants and flavonoids than farmed plants. This makes sense, because wild soil is naturally richer, and wild plants are not being watered or fed. As a result, they have to fight harder to survive harsh environmental conditions.
Accordingly, Alpyn Beauty's anti-aging Melt Moisturizer is wild-crafted in Jackson Hole, Wyoming, based on the same logic. In Jackson Hole, altitude and extreme sun yield very resilient (and thus nutrient-rich) plants, which form the base active ingredients in this pretty pink moisturizer. (The color of Alpyn's all natural Melt Moisturizer is an homage to Jackson Hole's "alpenglow", aka the subtle pink light that illuminates mountaintops, forests, and valleys where the ingredients grow.)
Alpyn's Melt Moisturizer also protects against pollution, diminishing the appearance of fine lines and wrinkles while gently repairing and fortifying the skin's natural moisture barrier. Meanwhile, bakuchoil (which is often called "nature's retinol") promotes collagen production. The formula also contains hyaluronic acid, ceramides, wild arnica, and wild chamomile. This cocktail soothes and delivers anti-inflammatory vitamins and essential fatty acids.
Also, we love that this moisturizer's packaging is glass, and that it has a shelf life of one year from the time of opening. (If your skin care doesn't expire, it's probably not feeding your skin the freshest possible ingredients, right?)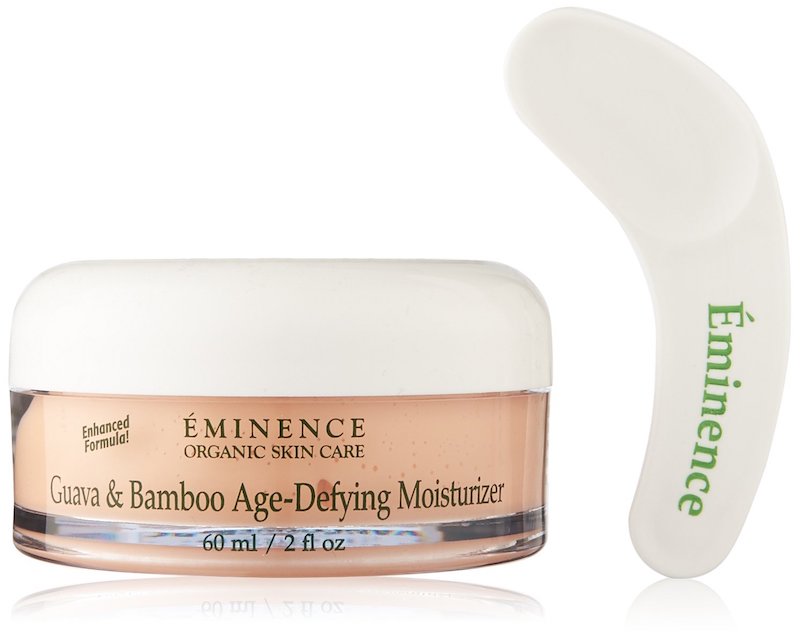 Eminence Organics Guava & Bamboo Age-Defying Moisturizer
Beloved Hungarian skincare line Eminence Organics is a farm-to-face staple at seemingly every natural spa in America and Europe. We love their Guava & Bamboo Age-Defying Moisturizer (above shown) and the tightening, toning Arctic Berry Peptide Radiance Cream. Both of these nourishing, nutrient-dense creams target signs of aging like fine lines and discoloration, without the harsh chemicals typically needed to make an effective product. (Looking at you, retinoids!)
Eminence Organics' line of lush, emollient, cruelty-free, delightfully pastel creams are all excellent, and there's enough variety to suit any skin type. Take, for example, the award-winning Coconut Age Corrective Moisturizer, a natural retinol alternative that is wildly popular on Amazon. (In an Internet culture where very few people can agree on skincare products, that's an impressive feat.) Even the Brand's Calm Skin Chamomile Moisturizer has folks with sensitive skin raving.
Ultimately, it's encouraging to find a truly natural product that has such an elegant application and spa-grade silkiness. The cosmeceutical industry has come a long way, but Eminence has always been a pioneer. (All of their products are organic, biodynamic, sustainably-produced, and cruelty-free.) We encourage you to choose an Eminence product based on your skin type and take it from there. Once you find your staple, you'll never look back. A best of all, Eminence will plant a tree for every product sold!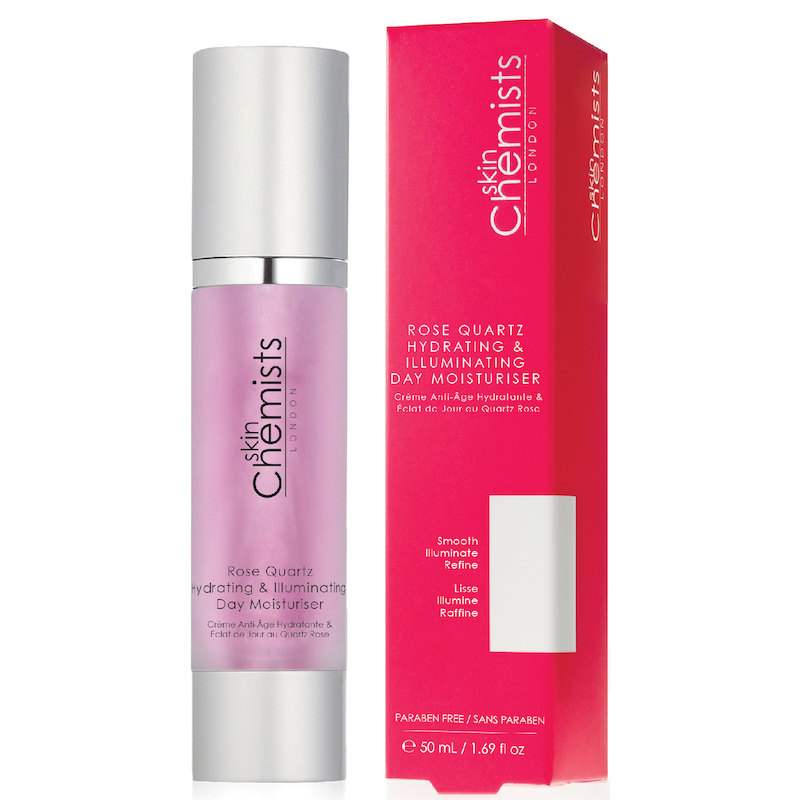 skinChemists Rose Quartz Hydrating and Illuminating Day Moisturizer
skinChemists Rose Quartz Hydrating and Illuminating Day Moisturizer is a light and restorative moisturizer that uses alpine rose stem cells to restore and balance dry, irritated skin. Plus, this UK-based staple is cruelty-free and super affordable! We love the lightweight feel and lovely pink color. It's more like a moisturizing serum than a cream.
Rose is known to elevate mood and protect skin against environmental aggressors. Meanwhile, Vitamin E works to quell inflammation and repair stressed skin. Finally, rose otto oil is a natural anti-bacterial agent that also helps firm and tone skin.
Overall, this is a great natural face moisturizer for people with aging skin who live in urban areas. It's also good for those dealing with hyperpigmentation, fine lines, and inflammation.
[comfort zone] Hydramemory Mask
[comfort zone]'s ultra-moisturizing Hydramemory Mask isn't really a mask: it's one of the best, all natural face moisturizers for anyone with tired, dry, stressed out skin. Use this Italian skin care "mask" as a quick moisture shot during cold winter months. After just one application of this concentrated all natural moisturizer, skin is nourished, plumper, and healthier looking. (This is because the mask restores the skin's naturally protective lipid layer.)
And no: there's no need to remove it afterwards. We recommend using this moisture mask as a weekly supplement to [comfort zone]'s Hydramemory Cream. (Ideal for mature or perpetually dehydrated skin.)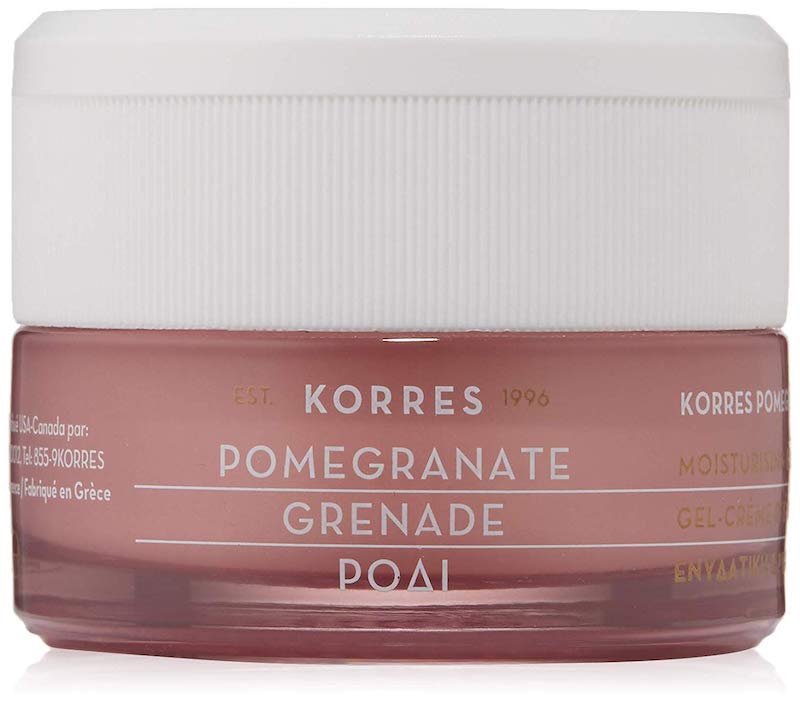 Korres Pomegranate Moisturizing and Balancing Cream-Gel
Korres' so-called "Pomegranate Grenade" is a moisturizing and balancing cream-gel. This silky pomegranate explosion is perfect for oil skin prone to breakouts– or dry, dull skin in need of a refresh. We love using it after a flight or a day in the sun.
The secret to the formula's effectiveness begins with the clinically pure water Greek chemists use to make the formula. Secondly, this moisturizer also contains 15% pomegranate water, pomegranate extract, alpine willow, tannins, and polyphenols that help rejuvenate the skin. Hyaluronic acid offers a moisture boost that conditions skin, leaving it feeling soft and smooth, without harsh chemicals.
However, with its perfect matte finish, skin never feels shiny (unlike many other intensive moisturizers on the market). Plus, the smell is lovely: lilting and fragrant, but not too overpowering. A perfect moisturizer for vacations on the beach!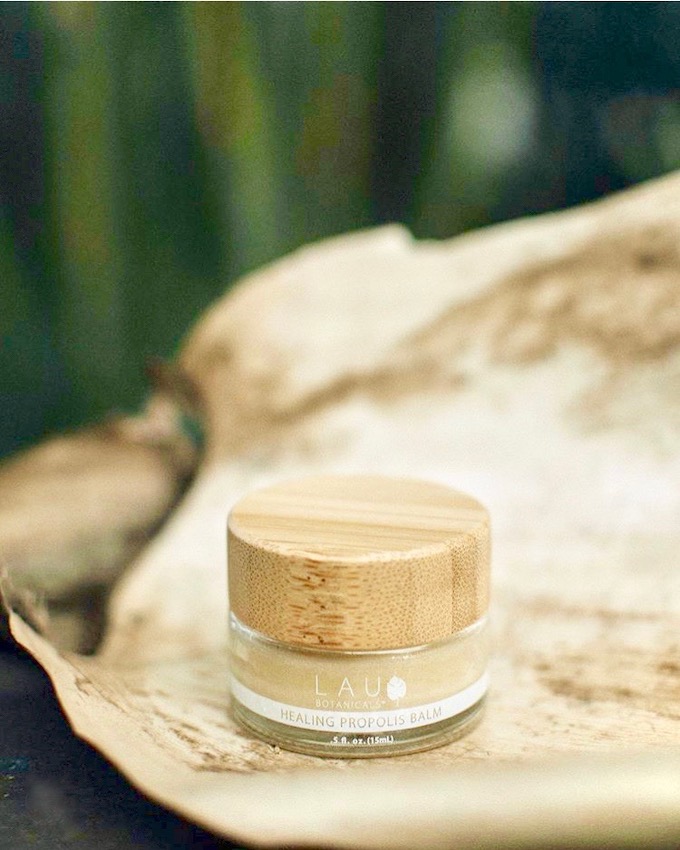 Lau Botanicals' Healing Propolis Balm
Hawai'i-based Lau Botanicals is a small batch organic skin care line that uses local and wildcrafted Hawaiian plants to make super fresh, all natural moisturizers and other skin care products. Their Healing Propolis Balm uses bee propolis (a known skin healing agent) and a signature blend of avocado, chamomile, sandalwood, juniper, frankincense, carrot, shea butter, and Vitamin E to sooth irritated or acne prone skin.
Bee propolis is so effective at soothing redness and irritation that many researchers regard it as a new frontier for wound healing. In that spirit, Lau Botanicals honors the potency of this active ingredient without dumming it down with useless fillers.
We love their glass packaging and sustainable bamboo lids, which help preserve this preservative-free product. When used as a natural face moisturizer, it can effectively restore the skin barrier to its optimal state of health. It does need to "melt" a little on your fingertips before you apply it, though. It's best to use as a night time spot treatment for broken skin in need of healing.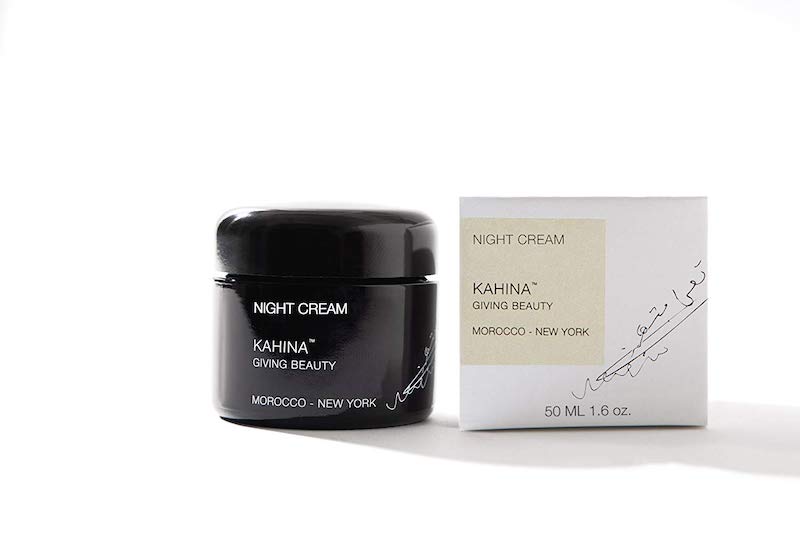 Kahina Giving Beauty's Night Cream
Kahina Giving Beauty's delightfully smooth Night Cream features argan oil and resveratrol derived from red wine grapes. This restorative combination combats signs of aging by boosting collagen production and improving skin tone and texture. It also soothes irritation and wards against free radical damage.
We love how well this Morocco-inspired cream absorbs into the skin. It's never sticky, despite how rich it feels.
Plus, Kahina's mission is nourishing to the soul, intent on telling the story of the Berber women of Morocco. This all natural moisturizer is also Ecocert and Leaping Bunny certified. (Leaping Bunny means there's no animal testing. Ecocert verifies that production is environmentally respectful, from sourcing and production to packaging.) The result is a truly "clean" product that encourages beauty from the inside out– as it should be. 🙂
***
Related: Check out these 7 Great Tips for Soothing Sensitive Skin. Or, try making this Easy, Calming DIY Lavender Body Butter.
Related: These are the Best Cruelty-Free, Non-Toxic Nail Polish Brands.