Know a Mom who is short on time and always tired? Don't we all. This Mother's Day Gift Guide is specifically designed for busy, stressed out moms– superwomen who don't have a lot of time to take care of themselves because they're too busy taking care of others. Because most Mom's just want to chill and spend time with family on Mother's Day, these relaxation gifts for Mom allow her to do both.
Whether you're simply wondering what flowers to buy or looking to give your wife, mother, or girlfriend a little rest and relaxation, we've got plenty of options for you. All of the below gift items ship, and we've included several budget-friendly options for those looking to buy thoughtful, useful gifts Moms will actually love.
Recommended and tested by a panel of diverse Moms, these items will not disappoint. Below, we spotlight the best gifts for busy moms– and every woman in between.
***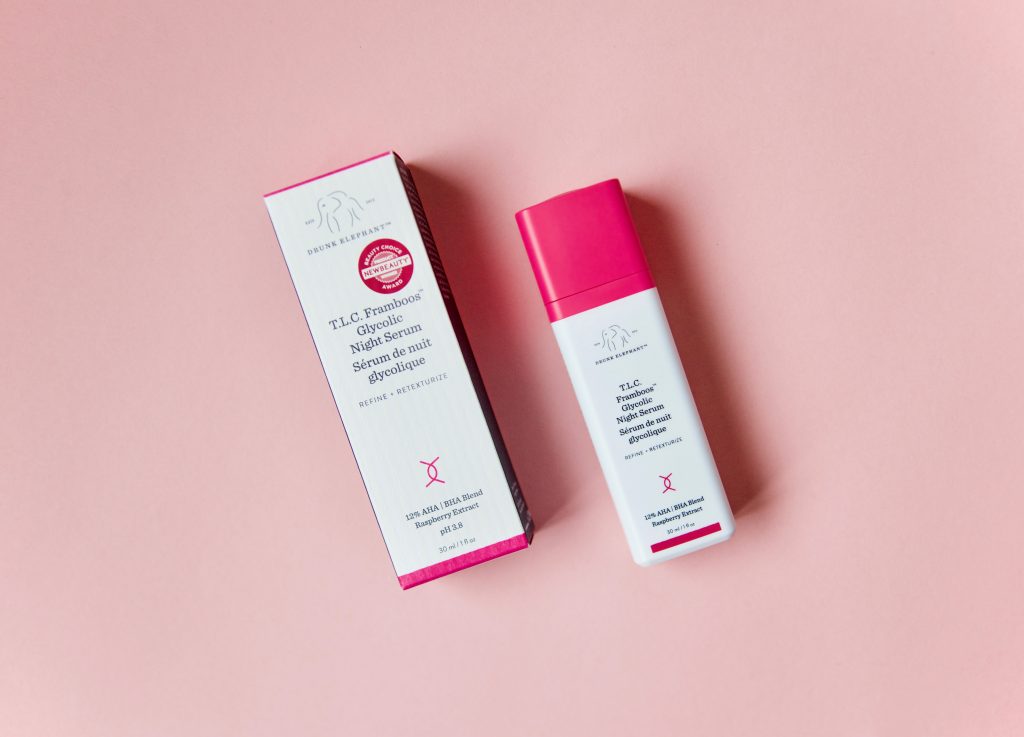 Drunk Elephant Skin Care
Seemingly every Mom who is interested in clean eating is interested in clean skin care, but it's sometimes hard to justify spending $80 on a small bottle of face cream. Enter Drunk Elephant, a "clean clinical" skin care line that is beautiful, colorful, and effective– the perfect skincare gift for Mom. DE is a cult beauty line that women of all ages love. (As a noted skin junkie, I adore their Lala Retro Whipped Night Cream, the T.L.C. Framboos Glycolic Night Serum, and the C-Firma Day Serum, which helps improve hyperpigmentation and elasticity. The C-Firma serum is also great for use underneath sunscreen.)
Anything from the Drunk Elephant skin care line will make a great gift for Mom, however– just make sure you know what kind of skin your mom, wife, partner, or mother has. The website will direct you accordingly to what specific classes of skin care product she might like best. Also, it may go without saying, but all Drunk Elephant products are silicone, paraben, SLS, and fragrance-free. And we love the cute packaging!
Yeti Rambler Mug
Yeti ramblers are all the rage these days amongst coffee drinkers on-the-go. They don't leak even when knocked over, and they keep hot beverages hot for a freakishly long period of time– up to 8 hours in some cases! Whether you're a camper or an urban dweller, Yeti ramblers and mugs are so durable and effective that everyone– not just Moms– seems to love them. Yeti also makes coolers that are so effective at keeping cold items cold that you can literally use them to bring ice cream to a picnic. (Incidentally, this would make a great gift for Father's Day.)
Theragun Massager
It took all of about 5 minutes for the Theragun Massager to gain a cult following on the Internet. Now, it has almost 3,000 5-Star reviews on Amazon. This simple hand-held device does exactly what it sounds like: it delivers an intense, therapeutic grade massage to any area of the body. It's great for runners, people with chronic shoulder and neck tension, and people who spend a lot of time standing, at a desk, or in a car. Best of all, it can be self-administered, and the entire device costs less than a single massage with tip!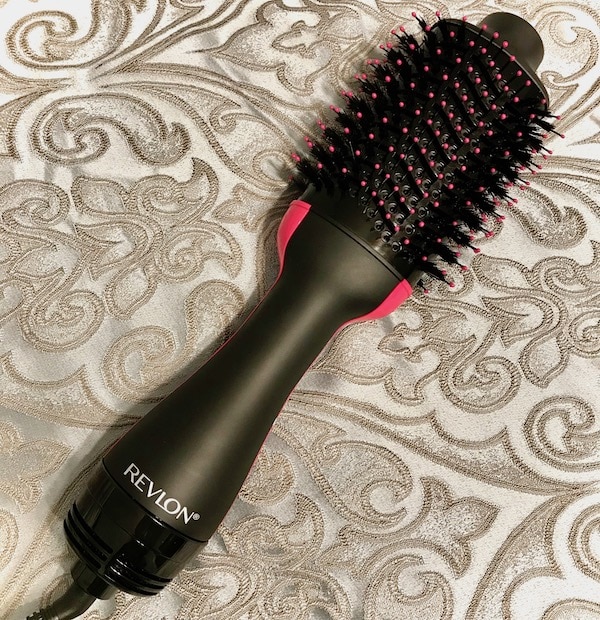 Revlon One-Step Hair Dryer Brush
Worth the hype, Revlon's One-Step Hair Dryer Brush is an easy way to blow dry hair without the need for a brush. Whether you're in a time crunch or just have sore wrists, this 2-in-1 hair drying and styling brush works efficiently and effectively to dry and style hair at the same time. We love the ergonomic handle and compact size, but mostly we love the amount of time it saves us when we get out of the shower and need to be somewhere fast.
Serenedelicacy Silk Pajamas
Serenedelicacy's silk pajama sets are comfortable, cute, affordable, and they have a cult following on Amazon. Silk pajamas are a great gift for wives and new moms looking to optimize comfort and utility in their clothing.
Sleeping in silk helps lower body temperature during critical sleep hours, when moisture and temperature can have a profound effect on quality of sleep. (Ideally, body temperature should drop during the REM cycle in order for the body to enter into its deepest sleep. Silk can facilitate by offering passive ventilation.) Silk is also naturally anti-microbial, so it also doesn't need to be washed as often as cotton t-shirts or pajamas. Plus, Silk is gentle on skin and feels cool to the touch, so it's ideal sleeping material for people with eczema, psoriasis, or itchy legs.
Arc4Life Neck Traction Sleeping Pillow
Pillows are a great relaxation gift for Mom. It sounds crazy to pay up to $125 for a hand-stuffed pillow, but if your Mom is someone who experiences a lot of neck tension (and really, don't we all?) then this pillow is the perfect gift. The Arc4Life Neck Support Sleeping Pillow is a game changer. The pillow has built-in traction that gently eases neck discomfort, whether you sleep on your back, your side, or your shoulder.
My husband and I both struggled with chronic neck tension and pain for years, but both of us found lasting relief after we started sleeping with these pillows, which take a few days to break in. Now, we recommend Arc4Life to everyone we know. (When my husband has neck pain, he often rests his head in his traction pillow to "reset".) Don't think of Arc4Life as simply a pillow; think of it as a cervical traction tool for someone who has no time to get a professional massage every week.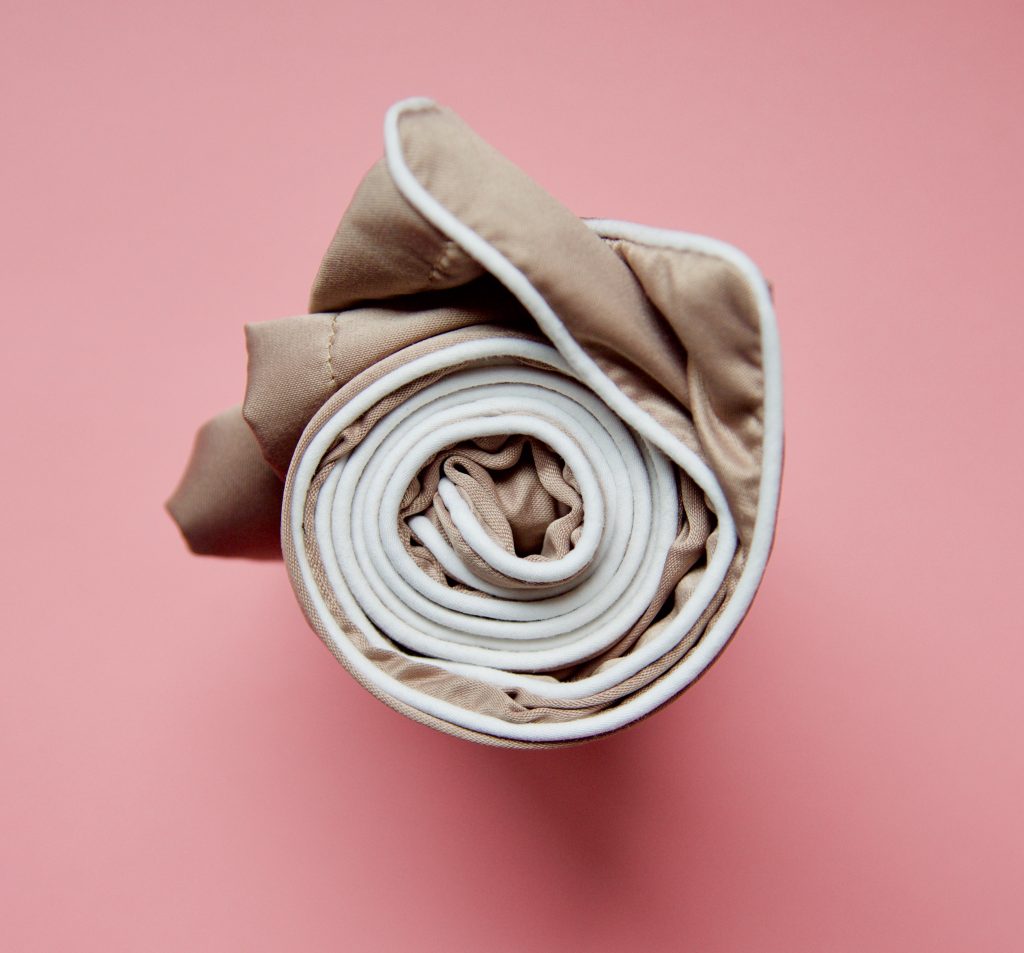 Silk Pillowcase For Beautiful Hair and Skin
Dermatologists, plastic surgeons, hairdressers, and other beauty experts recommend sleeping on silk because it reduces friction on skin and hair, which causes frizz and "pulling" while you sleep. Our staff swears by the Illuminage Copper Pillowcase, but we also like Slip's Pure Silk Pillowcase, which is a luxuriously glossy pillowcase that comes in a variety of pretty colors, like milk pink and navy blue.
All silk pillow cases are anti-aging, anti-sleep crease, and anti-bed head, so it's worth shopping around based on your budget. (Amazon has lots of good options, which we've linked to above.) Silk pillowcases are great for busy moms who have no time to fuss with bed hair.
Instant Pot for Fast Easy Meals
This is one appliance Moms actually want. In case you haven't heard, the Instant Pot has something of a cult following online. People love this appliance and I certainly love mine; it cooks EVERYTHING perfectly– meat, vegetables, rice, eggs, oatmeal– in a matter of minutes. And it's super easy to use! Forget slow cookers or crock pots. You don't need them if you have an Instant Pot, which is capable of cooking everything from one-pot meals to yogurt and everything in between.
An Instant Pot is a great gift for someone who likes to cook but who doesn't have a lot of time (like most Moms). It's also the single best appliance for preparing healthy meals, fast. It can even cook frozen chicken in 15 minutes or less!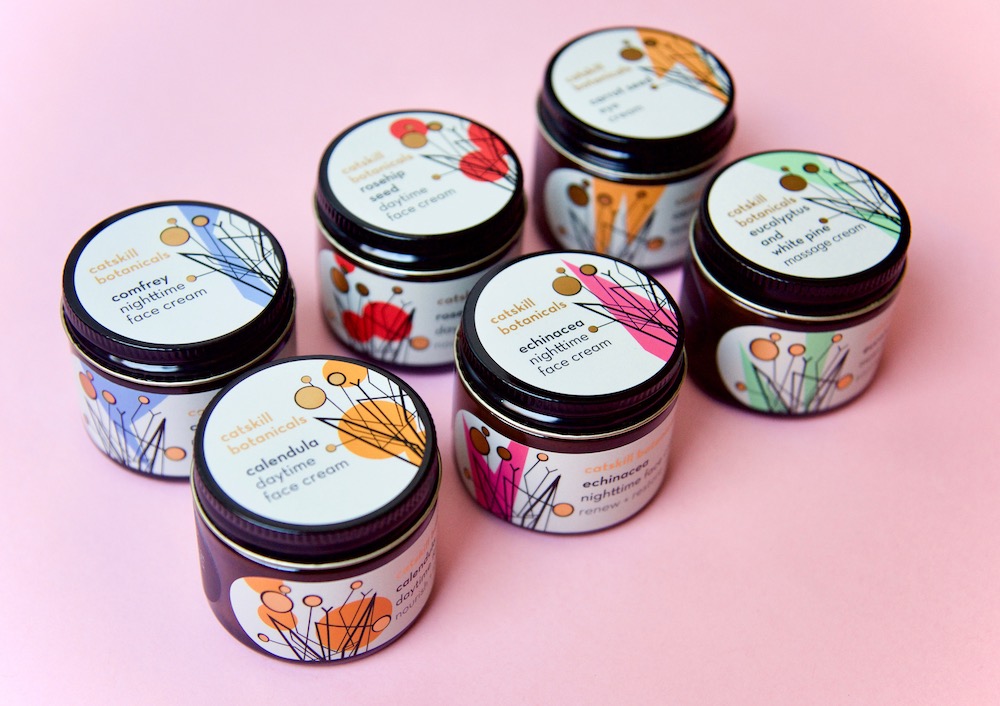 Freshly-Foraged Face Cream
Catskill Botanicals makes a beautiful collection of all natural "forest-to-skin" face cream that's great for new moms sharing lotion with infants or those with mature skin. Helmed by herbalist Lauren Raba, each jar of Catskill Botanicals face cream is handmade from locally sourced and wild harvested herbs grown in the Catskill mountains of New York.
Each jar of face cream contains a unique blend of ingredients you can pronounce, like white pine needles, calendula flowers, eucalyptus leaves, local beeswax, aloe vera, rosemary, rosehip seed oil, and more. It's a lovely vision of how thoughtful skin care can be: handmade feel, no plastic packaging or chemicals, gentle ingredients sourced from nature, and formulas that harness the power of plants to heal body, mind, and spirit.
Ethical, Non-Plastic Yoga Mat
There are so many chemicals in yoga mats! And these chemicals can leach when exposed to heat and sweat, as most are. Manduka's eKO Superlite Yoga and Pilates Travel Mat was designed over three years by yoga teachers who wanted a durable, non-toxic yoga mat that didn't harm the environment. Today, it's one of the best eco-friendly yoga mats on the market– a great Mother's Day gift idea for yogi Moms.
It comes in a variety of pretty colors, and is made from non-Amazon harvested natural rubber. This means that every yoga mat is free from PVC, toxic plasticizers, and harmful dyes that can get into the blood stream and harm small children. The mat weighs just under 2 lbs (great for travel!) and comes with a no-flake guarantee.
LuluLemon Align Leggings
Another great Mother's Day gift idea for active moms: Lululemon's Align Leggings are a popular ankle-length legging for everyday wear. Because they don't *look* like workout pants, they are popular among Moms who don't want their leggings too tight or warm, either. According to League of Moms, Align Leggings are a perfect "mommy" pant for sculpting thighs and flattening the belly.
These leggings wear like butter, and their velvety soft finish keeps you cool and dry whether you're chasing your kids around the park or taking an actual yoga class. They come in a variety of styles and colors, too, with a high-waisted top that lies flat under shirts and won't show the dreaded underwear line. Great for pregnancy, postpartum, and beyond.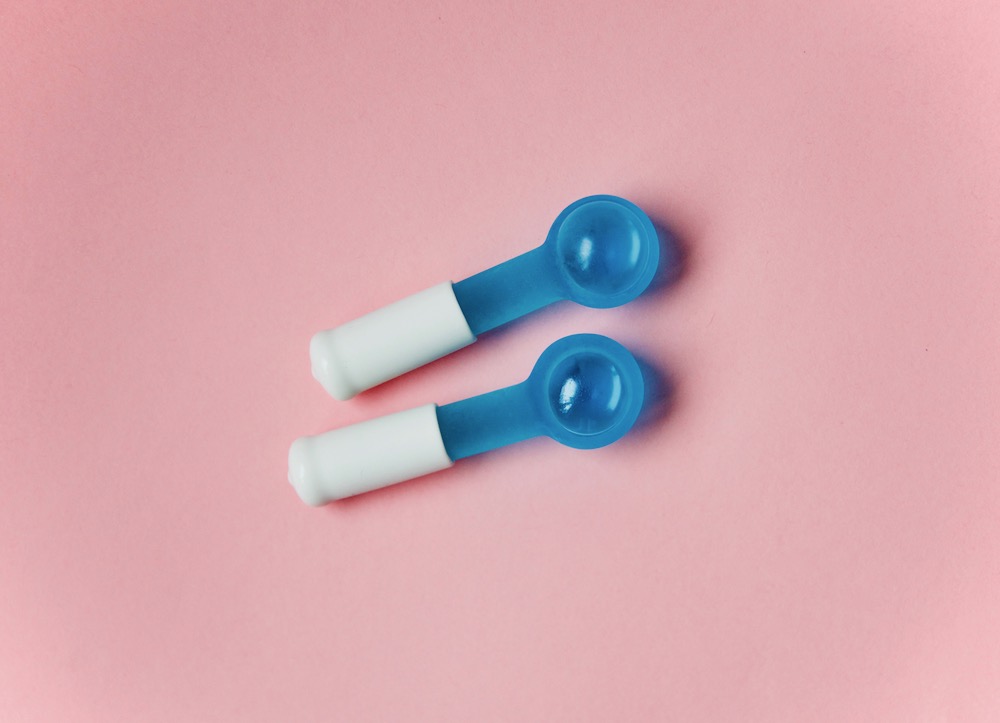 Cold Globes for Under-Eye Bags
The perfect gift for multitasking moms, cold globes are a popular eye de-puffing tool that is often used during facial treatments at spas. They're also good for quick headache relief and sinus pressure.
Think of cold globes as a more targeted version of those trendy jade rollers that all the celebrities are using to de-puff their face in the morning. Cold globes fill the delicate under eye area, so that you don't have to "roll" and "pull" the sensitive under eye skin to achieve the de-puffing effect. Keep cold globes in the freezer or fridge for quick relief when needed. Whether you suffer from migraines or simply want a quick way to look less tired, this is a handy tool to keep around.
Calm-Inducing Chewing Gum
Pop a piece of this multitasking, calm-inducing gum whenever you're feeling overwhelmed. While it might not seem like an obvious gift for busy moms, Endoca's all natural peppermint-flavored CBD chewing gum contains 150 mg of CBD per piece. CBD oil has been shown to alleviate symptoms of stress and anxiety, and chewing gum increases the bioavailability and efficacy of CBD.
Endoca's CBD gum is non-GMO, gluten-free, GMP certified and tested by 3rd party labs. It is also organic and sugar-free, made with certified organic hemp oil and decarboxylated CBD oil. (And while there are only 10 pieces per pack, each one induces a slight feeling of calm that is worth the investment.) We like Endoca's products because they offer test results that demonstrate efficacy. (Be wary of beauty brands casually peddling CBD oil; growing cannabis is still a largely unregulated affair in America, and many of the plants are sprayed with pesticides.) This gum is also made with natural chicle from the Rainforest– no synthetic byproducts. Plus, the packaging is super cute!
Massage, Facial, or Mani-Pedi
You can't go wrong with any TLC for Mom. Massages, facials, and manicures are gifts that Moms don't often buy for themselves. Plus, gift certificates don't take up any space, and most spas can process and mail gift certificates over the phone in a matter of minutes. Accordingly, this is a great gift if you're late to the game and want to get something in the mail, quick.
For those who don't know much about spas, Massage Envy is a spa franchise that offers a wide variety of reliable treatments. They have locations in most major cities and suburbs. You could also get her a gift card to SpaFinder, which is treated like cash at spas around the country. (SpaFinder's website can help her find a spa in her zip code.)
Thermomix All-in-One Kitchen Appliance

What critics are calling "the next level Instant Pot" is a cult-favorite all-in-one kitchen appliance known as the Thermomix. The Thermomix has a reputation that precedes it: it costs over $2000 (literally!) but the people who own it, love it. The Thermomix literally does everything: it's a blender, instant pot, stir-frier, air frier, yogurt maker, slow cooker, and food processor all in one. Plus, it's entirely digitized, so the interface operates like a smart phone and it comes preloaded with thousands of recipes.
If you follow the simple instructions on the screen, you can make advanced dishes like butter chicken– you just have to add the raw ingredients like chicken, onion, and spices, etc at each step. Meanwhile, the Thermomix will boil, sauté, and simmer everything to perfection according to what the recipe calls for. It's truly amazing, and a great all-in-one gift for Moms who are looking to simplify their kitchen appliances and their cooking routine all at once. It's pricey, but we cannot recommend this product enough.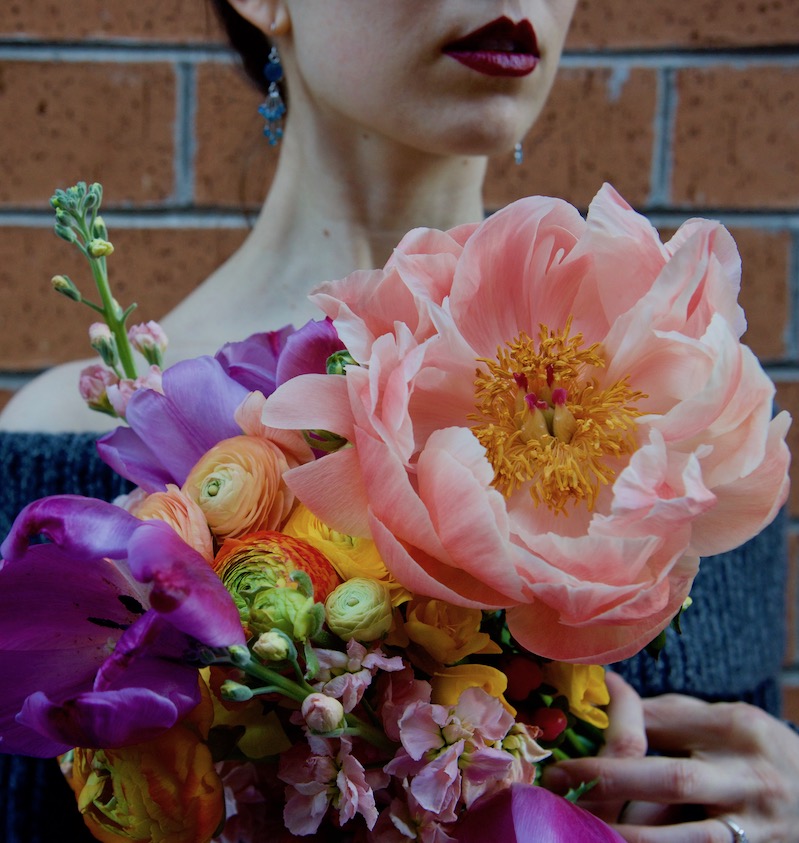 When In Doubt: Choose the Right Flowers
Every Mom appreciates a good bouquet– this is why flowers are the classic Mother's Day Gift. However, one way to make your bouquet of flowers even more thoughtful is to understand the symbolism of which flowers you buy.
Roses represent romantic love, but peonies are better for "Mom," because they represent feminine energy and maternal strength. Plus, peonies are in season in May, so they will be at their most beautiful and fresh. Other flowers to look out for on Mother's Day include pink lilies, tulips, hydrangeas, chrysanthemums, and snapdragons. Try curated a bouquet around these unique plants to give Mom a gift that tells her just how much you love her. For style and price, you can't go wrong with any of these flowers in your Mother's Day bouquet.
***
Want more tension-relieving gift ideas? Consult our Gift Guide for Stressed Out People.