The products curated in our Father's Day Gift Guide below encourage health, wellbeing, wonder, and happiness for every kind of Dad. Whether your Father is an outdoor enthusiast, an organization freak, an athlete, a foodie, a tinkerer, some combination of those, or non-traditional in some way, this gift guide offers a few ideas to suit the bill.
Show Dad how much you love him by getting him a gift that's as unique as he is.
Below, we've spotlighted a number of popular and cult-favorite items for Dad, both on Amazon and according to a randomly polled group of Dads and their children. Accordingly, some of the products in this Father's Day gift guide contain Amazon Affiliate links for easy shopping. (As an Amazon Affiliate, we may earn from purchases, which is why we work our butts off to personally research and test everything we write about. None of these products are sponsored in any way.)
Shop our bespoke Father's Day gift guide for busy, stressed-out dads, below.
***
Yeti Cooler (For BBQ- and Camp-Lovin' Dads)
A Yeti Cooler is the ultimate gift for outdoors lovin' Dads and avid BBQ-ers who like their drinks iced to a professional degree. The cult-favorite 54-quart Coleman Cooler can keep ice frozen for up to 4 days!
As such, it's ideal for camping, BBQ's, parties, tailgating, and outdoor activities. (Yeti owners love to do the party trick of bringing ice cream to a picnic, just because they can. It works that well.)
This cooler is the real deal, as Yeti is easily the best cooler/insulated materials brand on the market today. Yeti is also famous for its super popular insulating mugs, which are great for both hot and iced coffee lovers. (If your Dad is into coffee, this is also a great gift.)
Renpho Deep Tissue Muscle Massager (For Ever-Stiff Dads)
Renpho's Deep Tissue Massage Gun is a powerful handheld percussion massager that allows for self-administered massage that feels (almost) as good as getting a real massage. It's great for tight areas like hamstrings, deltoids, and IT bands, and the easy hand-held grip makes it ideal for multitasking while watching TV or sitting at a desk. (We love using it in the backseat on long road trips, when legs start to ache.)
It's also a great way for a partner to help Dad release neck and shoulder tension without getting fatigued. (A win-win!)
Most massage guns on the market today are made by the same 4 companies, who repackage and sell them as different brands. However, the inherent technology is the same. Renpho is one of the best-priced and best-rated of all the massage guns on the market, as Amazon has a ton of different brands to choose from.
If you're new to handheld massagers, we'd recommend going with a Renpho product because it comes with a number of different attachments for deep tissue or body-part-specific massage. (For example, they have an attachment specifically for massaging your back. Once you figure out which attachment you like best, you can make the product your own.)
The brand also sells an adjustable handheld massager that is a more affordable, portable option.
Thera Cane Massager (For Athletes and Back Pain Sufferers)
The cult-favorite tension relieving Thera Cane Massager is ideal for Dad' suffering from back pain or neck and shoulder tension. This handy tool for self-massage has consistently been one of the most popular items in our Gift Guide for Stressed Out People since we first published the guide in 2018.
Plus, the Thera Cane is a pretty affordable fathers day gift (only $30) and it's so popular that it now has over 3000 5-star reviews! (In an Internet culture that can't agree on anything, that's pretty impressive.)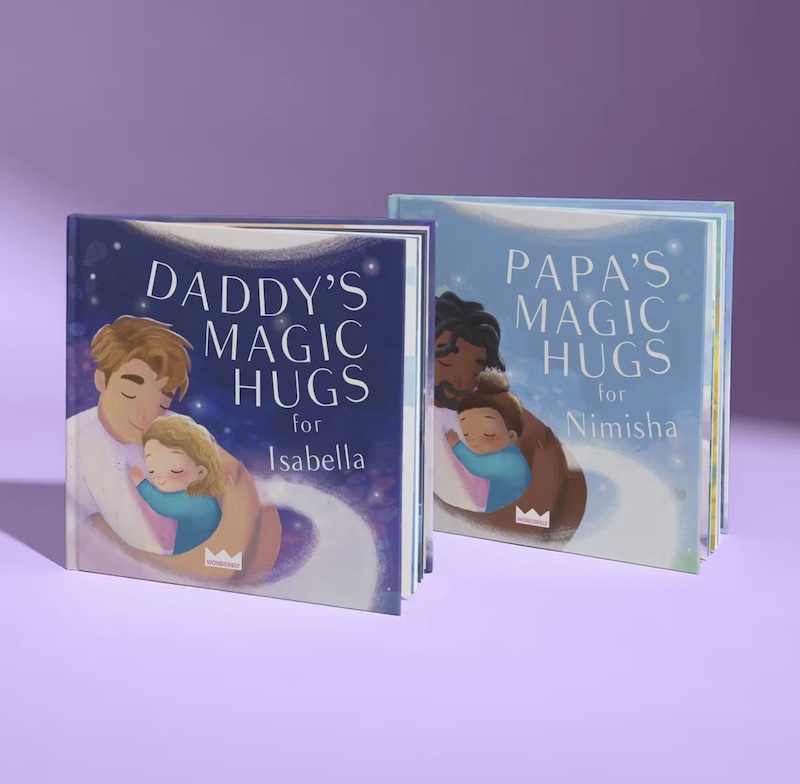 Personalized Father's Day Children's Books from Wonderbly (For Dads of Littles)
Wonderbly's lovely collection of customizable Daddy-themed books will bring a tear to the eyes of any doting father of littles. We love the personalized touch– you can customize names, colors, and even themes!– as well as the fact that you can gift wrap and ship the books promptly, with little fanfare.
This book series is quick to print, so it makes a great last-minute gift for Busy, Stressed-Out Moms to order. Plus, you can customize books for granddads, uncles, and other male caretakers, as well.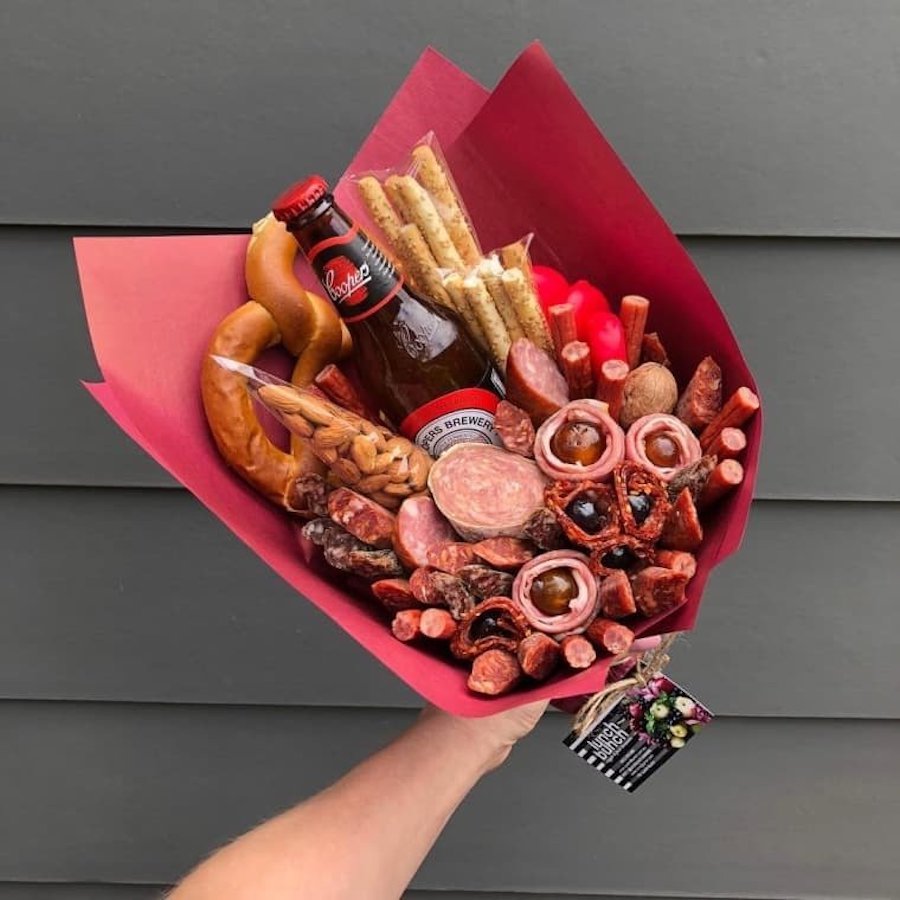 Lunch Bunch Edible Meat Bouquets (Funny for Foodies)
This is a highly specific gift that only Dads in Australia can receive– but we're hoping that if this idea takes off, it will come to the United States.
Every Dad could use a little more wonder in their lives. Impress them with this quirky edible meat bouquet— the culinary carnivore's answer to a Mother's Day Bouquet.
Above shown is their charming Beer, Meat, & Cheese bouquet, which comes with prosciutto and salami roses as well as nuts, pretzels, cheese in a wax shell, and a bottle of craft beer.
Lunch Bunch also sells a variety of other edible fathers day gifts– including produce options for people who don't eat meat, like their Tropical Fruit Bouquet, a Hot Chilis Bunch, or a Savory Italian Pasta and Pesto Bouquet. Their sweet line also takes chocolate-covered strawberries to a new level– they even have an Oreo and Donut Bouquet! (Great for Dads with a sweet tooth.)
This endearing bouquet concept is also visually stunning– think of it as the next generation of Edible Arrangements. Those who want to customize their bouquets also have the option to add specific items like red wine, a fresh-baked Bavarian pretzel, or chocolate-covered berries to any bouquet.
Consequently, it's a real "wow" factor gift for foodies and carnivore Dads. Plus, the bouquets are large enough that Dad can share with the whole family. (If, that is, he doesn't eat it all first.)
Back Buddy Massage Tool (For Fitness & Mobility Enthusiasts)
The Back Buddy Trigger Point Release Massage Tool has a cult-following in the osteopathic and CrossFit communities, and with good reason. This lightweight, cheap S-shaped tool can massage out pretty much any knot on any part of your body, from head to toe.
Best of all, like foam rolling, Dad can use his own body resistance to get a deeper stretch to his fascia.
With 7000+ glowing Amazon reviews, the original 2-hook design from 1995 is a time-tested original. Plus, the product is made in the USA and virtually impossible to break. And for less than 30 bucks, it's way cheaper than a massage.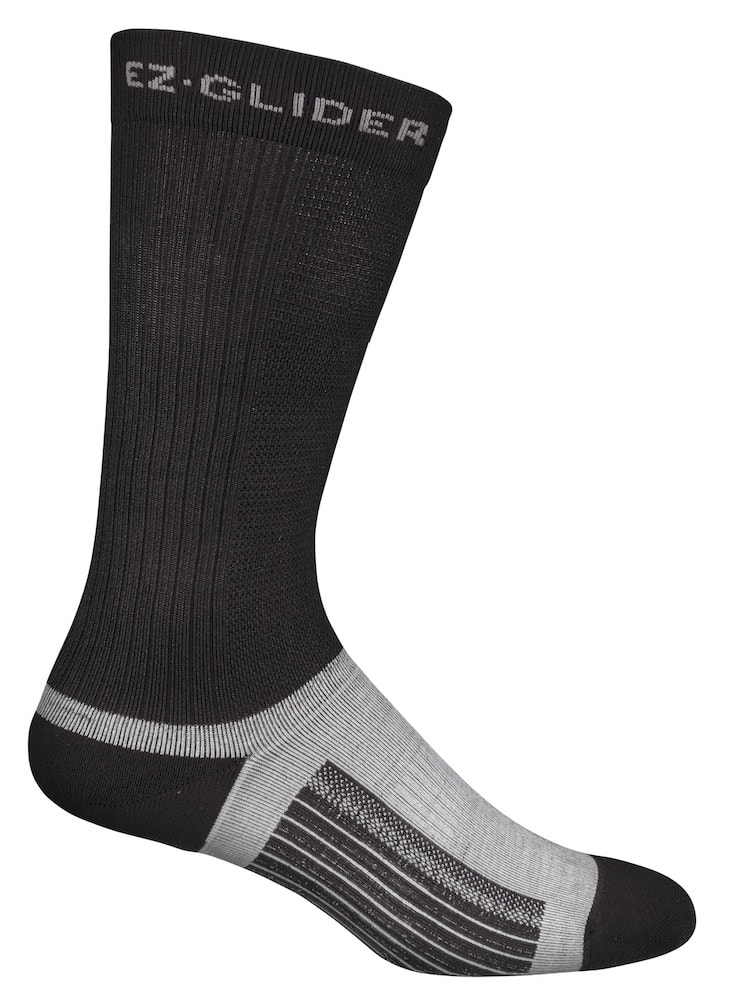 EZ Glider Socks (For Outdoor Enthusiasts)
No real Father's Day gift guide would be complete without mentioning socks. Mainely Technology Group's physician-designed athletic and boot socks come in compression and non-compression styles. Plus, they are an ideal utilitarian gift for practical Dads who like functional Father's Day gifts.
The key to what makes EZ Glider Socks so great is their patented sweat-releasing technology that keeps feet dry will also making the socks easy to put on and remove after long days in work boots, long days at work, or long runs. Overall, it's a versatile 3-in-1 sock that works for work, sports, and casual activities.
EZ Glider's unisex socks are designed with ergonomic features like arch support, heel padding, and exact fit. Plus, they're machine washable and dry-able, including the socks with compression.
Extreme Heat Grilling Gloves (For Grill Masters)
Grill Heat Aid's Extreme Heat Resistant BBQ Gloves make handling hot foods, cast iron skillets, and any hot grill surface easy and painless. An ideal Father's Day gift for grilling aficionados, the gloves are certified to withstand up to 932 degrees F without all the bulk of traditional oven mitts.
This way, Dad can maintain grip and dexterity when using a fryer, smoker, grill, oven, or BBQ pit. (They're also helpful if your Dad is into blowing glass or welding, for what that's worth.)
Mr. Beer Home Brewing Craft Beer Starter Kit (For Craft Beer Lovers)
We love Mr. Beer's Complete Beer Making Kit because it literally has everything you need to attempt making craft beer at home– no fancy add-ons, pots, or running to the store required. For Dads who love craft beer and want to try a new hobby at home, this is a fun, easy, affordable kit.
It's also the best beer kit for first-timers because it only takes 30 minutes to brew beer using this kit. The box even comes with bottles for Dad to package the end result. (Or, if you wanted to make the beer yourself and then give that as a gift to Dad, that works, too.)
Once brewed, the beer is ready to drink in 3-4 weeks.
Overall, this home brewing kit is one of the most economical beer-making kits on the market. Think of it as a science experiment for the big kid you call Dad.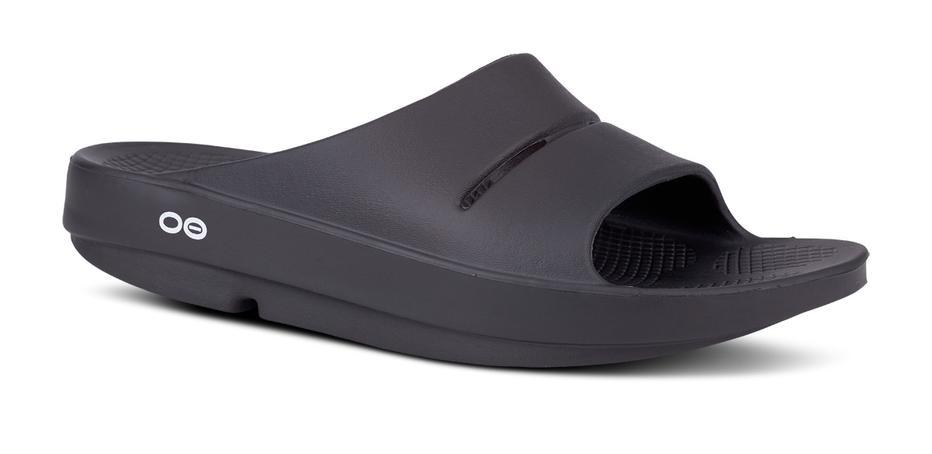 Men's OOahh Recovery Sandals (For Runners)
OOFOS is a boutique footwear company that makes patented "recovery sandals" for tired, overworked, or over-exercised feet. Their signature Men's OOahh Recovery Sandals are ideal for runners and those who like to go barefoot but need a little bit more support.
Basically, this recovery footwear combines a patented footbed with a proprietary impact-absorbing foam technology that offers a supportive footbed that's cozy as a cloud. Their shoes come in a variety of styles, from slides to flip-flops to ankle boots.
The recovery sandals, above shown, are their "main" product, and are also great for summer outings or even just chilling on the porch or backyard during the hot summer months. With their convenient waterproof design, Dad can pretty much take them anywhere.
Trendy Tool Bucket Sling (For Handy Dads)
Some Dads are true to the stereotype: they're handy, and they like fixing stuff. Help them organize their tools in a style that both he and Mom will love with a Bucket Boss Bucket Tool Organizer.
This stylish and affordable gift for Dad ships easily and is lightweight enough to throw inside a carry-on bag or piece of luggage. Simply sling it over a 5-gallon bucket and stuff it with tools.
It's a great way to increase carrying capacity for odd jobs on-the-go. Or, use it to organize a tool shed or garage without taking up wall space.
Garmin Golf Watch (Splurge Gift for Golfers)
Garmin's super popular and modestly stylish Approach GPS Golf Watch comes with built-in step tracking, preloaded courses, and an Autoshot Round analyzer that measures shot distances with auto-recording for post-round analysis that can be uploaded to a Garmin Connect account.
It's a modern, tech-savvy log that's perfect for Dads who golf and those who want to get more active both on and off the course.
Your Baby's First Word Will Be Dada by Jimmy Fallon (For New Dads)
This hilarious children's book written by comedian and Tonight Show Host Jimmy Fallon is an excellent Father's Day gift for new Dads. Your Baby's First Word Will Be Dada chronicles all Dads' efforts to make sure their kid's first word is "Dada".
It's a cute and funny picture book that new dads can read to their kids— and it's also funny and cheekily enjoyable for the parents.
***
Shopping for a different parent? Read our Gift Guide for Busy, Stressed-Out Moms.