According to research conducted through Northwestern University's Family Institute, Millennials' collective tendency to create unrealistic expectations for themselves is leading the group to experience anxiety and depression at unprecedented levels.
The inferences that can be drawn here aren't exactly rocket science, but according to new reporting in the Chicago Tribune and elsewhere, they should at least be cause for concern.
Before the age of social media, young adults have struggled with a herd tendency to compare themselves against one another. There's a biological reason for this– it's what governs our understanding of socially acceptable behaviors and cultural norms.
But when there are too many axes across which to compare ourselves, the whole system breaks down as overwhelm, fatigue, burnout, anxiety, insomnia, and yawning disappointment set in. ("Perfectionism is"– to quote Anne Lamott– "the voice of the oppressor.")
A New Normal
Today, moreover, many teens, young adults, and newfound adults like these so-called "perfectionist" millennials are experiencing unparalleled opportunities to practice this terrible habit of comparison. The ubiquity of portals into other peoples' lives leads to death by a thousand selfies, so-to-speak.
This cultural development comes as merely the latest in a string of ongoing reportage about the rise in depression among Millennials and post-millennials, and the links between this phenomenon and social media misuse, as famously canonized in The Atlantic's baldly pessimistic piece, Have Smart Phones Destroyed a Generation? (The article's subtitle perhaps says it all: "More comfortable online than out partying, post-Millennials are safer, physically, than adolescents have ever been. But they're on the brink of a mental-health crisis.")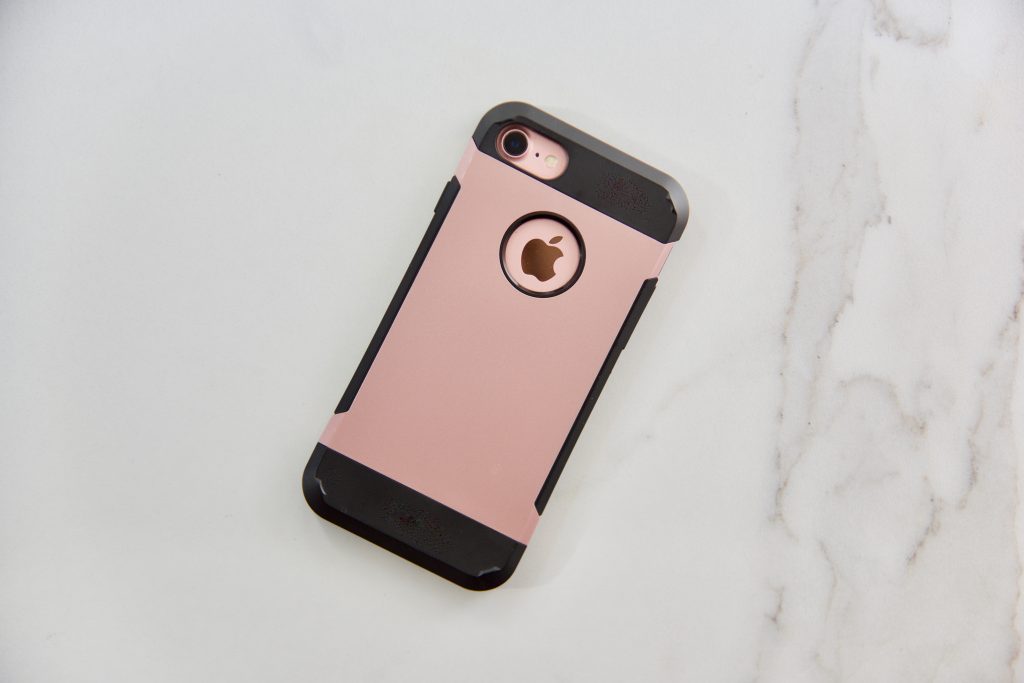 Nevertheless, the research does obviate a trend. According to Psychology Today, 17 percent of Millennials are depressed, and about 14 percent suffer from anxiety– a number that is increasingly rising.
Millennials and Anxiety
What's interesting is how these statistics have changed and warped in accordance with economic prosperity for America's rich. Every year, the American Psychiatric Association (APA) surveys the year's "national anxiety score."
The national anxiety score is a way to take the temperature, so-to-speak, of the general population's mental health status irrespective of economic status. Last year's study found an average score of 51– a five-point jump in overall anxiety from the previous year.
Weirdly, anxiety reportedly increased the most among Baby Boomers in the year leading up to this study's publishing. (Perhaps because of the continued and growing distaste for President Trump among Democrats, but that's another story entirely.) Millennials, however, were still the most anxious group overall. To that end, the study notably identifies the factors that may be leading Millennials to be so anxious.
Specifically: Millennials have lower employment rates, larger amounts of student debt, and are less likely to own a home than previous generations when they were the same age. It's also true that Millennials are more likely to seek psychological help for their emotional problems than previous generations. This is a good trend, but it's one that might skew statistics since members of previous generations might not be as forthcoming about their feelings and emotional needs.
This, combined with unrealistic expectations, is part of the reason for the spike in depression and anxiety within this cohort. (Factors outside of individual control shape this trend, of course. For example, the 24-hour news cycle that skews towards negativity and fear-mongering; ubiquitous airbrushing in advertising that promotes unrealistic beauty standards; the rising prevalence of plastic surgery among teens; as well as social media "influencers" who paint an unrealistic picture of reality for profit.)
Millennials and Depression
However, the ultimate take away from these concerning statistics might be a much deeper, more intuitive realization: that increased time spent online tends to correlate with more dissatisfaction offline. While teenagers are quickly overtaking Millennials in terms of overall Internet usage (especially YouTube), Millennials remain the most socially indebted to it. Out of all demographics polled in the APA study, Millennials spend the most time on social media.
The negative correlation here hasn't been evaluated enough, but there is plenty of data to corroborate it. Plus, it's a rather intuitive takeaway. The more time you spend socializing online, the less time you have for truly meaningful engagement offline.
Still, is it trite to suggest that the Internet is to blame for this nascent problem? The answer is No– because it certainly exacerbates it. We exist at a time of unparalleled information exchange– a reality that human brains were not programmed to handle. And with this great power, to paraphrase Spiderman, comes great responsibility. Self-control and media literacy are now more important than ever.
Too Much Information– Literally
We also sit at a critical nexus of political tumult, economic disparity, and an impending climate crisis over which many empowered young adults feel personally distressed. Meanwhile, as our handling of these problems continues to evolve, psychologists and sociologists continue to study behaviors that facilitate our understanding of what makes human beings happy.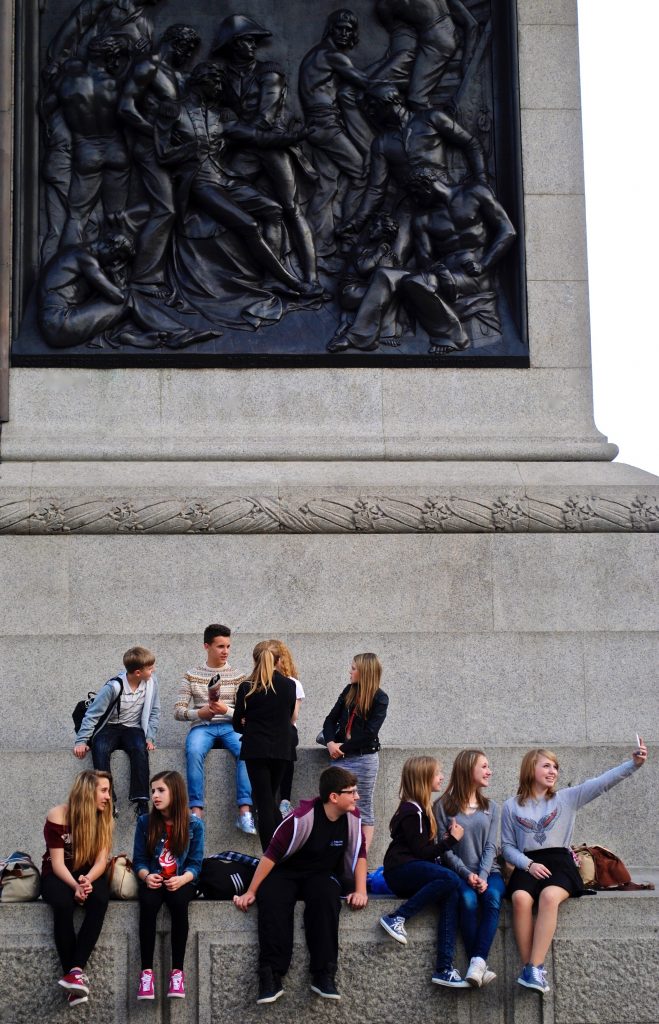 Chief among those behaviors has emerged a new understanding of the critical importance of family, friends, and love. Real-life relationships, moreover, are essential for happiness. We also need to stop comparing ourselves to one another– there is no other side to living well. Everyone has ups and downs, even if the experience is relative. And it takes conscious effort to recognize humanity in those around us.
It's hard work to see through the shiny veneer that others present to the outside world. And it's even harder to navigate one's life with a constant awareness of this universal reality.
Even though we know this, perhaps no generation before Millennials has ever been so constantly bombarded with images to the contrary– from advertising to airbrushing to stories about "the American Dream" that are no longer true.
Awareness is the Remedy
Millennials, because of their position in history, their economic reality, and their media environment, were not presented with narratives that adequately portray their world. This is not an excuse for idle snowflakery, however. The reality is, we've inherited a starkly different economic reality from that of our parents. And it's up to us to shape that narrative, rather than to compare ourselves to dated archetypes from the past.
Either way, this much is true: the more we learn about what other people are going through— and the more we have compassion for others– the easier managing our own problems becomes. These are collectively "Millennial", but decidedly universal struggles. We are all in this together, after all– and therein lies a boundless wellspring of hope, creativity, and purpose.
***
Related: These 5 Straightforward Depression Hacks Can Help Ease A Case of the Doldrums.
Read our Comprehensive Guide to Anxiety Relief: 25 Research-Backed Tips for Relieving Anxiety Quickly. If you're interested in therapy but feel you can't afford it, know that there are alternatives— like teletherapy, for one.
Only Somewhat Related: Find out Why "Running Therapy" is taking off in Los Angeles. Also, just for kicks, check out this video of Barack Obama calling out "Woke" Culture: "That's Not Activism." (<— It's great.)
Not Really Related, But Still Cool: This Gluten-Free Vegan Olive Oil Quick Bread is one of the best things you'll ever eat.