"People say, 'I'm going to sleep now,' as if it were nothing," George Carlin once said. "But it's really a bizarre activity. 'For the next several hours, while the sun is gone, I'm going to become unconscious, temporarily losing command over everything I know and understand. When the sun returns, I will resume my life.'" Whether you're looking for safe herbal remedies for insomnia or a sleep hack like the "honey + salt" trick (see below "Chamomile" section), the following tips will help you chill, wind down, and relax enough to catch those precious zzz's– the ones that so confounded Carlin and, if you ask an insomniac, many other people.
With insomnia and sleeplessness on the rise (about half of the global population struggles to get a good night sleep at some point in their adult lives,) the below time-tested herbal remedies for insomnia are cheap, accessible, and effective.
(You can also read our related article on how to How to Stop Racing Thoughts on Night. It itemizes a few helpful lifestyle changes you can make to get better sleep without taking supplements, if that's not your thing.)
Studies increasingly show that quality sleep is essential for optimum mental health and cognitive function at any stage of life. Accordingly, everything on this list is safe and gentle enough for children, the elderly, and everyone in between when taken in the appropriate dose.
As usual, consult with your doctor before trying any new supplements– even tea. And if you're wary of supplements: tea is a good place to start. Often it's just as effective, and has very few possible contraindications. A lot of people also have success with drinking Natural Calm Anti-Stress Magnesium Drink before bed. (See further recommendations for specific products and brands we trust, below.)
It's also worth remembering that melatonin alone won't solve sleep issues at their source. Herbal remedies are gentle and more natural than man-made supplements. In many cases, they even occur naturally in foods that you might already have in your pantry as part of a tea blend or smoothie powder.
Also: This guide contains Amazon Affiliate links for easy purchasing. (As an Amazon Associate, we earn from qualifying purchases. This is why we work our butts off to make sure these reccomendations are backed by extensive research and care. These are the only brands we trust for ourselves and our families.)
Read more about the most effective, research-supported herbal remedies for insomnia, below.
Valerian Root (Tea or Tincture)
Valerian works best in individuals suffering from chronic insomnia rather than short-term sleeplessness. It also works particularly well in menopausal women suffering from insomnia. Valerian root comes in supplement form as a tea, tincture, or tablet. Most people prefer the latter two options because the taste can be bitter, but valerian tea can also be helpful at soothing digestion and the cramps that can come with IBS.
The biggest reason that people prefer valerian root over other herbal remedies is because it reduces sleep latency (the time required to fall asleep) without created a grogginess "hangover" the next day. Be advised that valerian is best used over short periods of time, like a week. Long-term use over months can lead to "withdrawal" symptoms, which– even though they are rare– include headache, racing heart, and more insomnia.
In this case, it is possible to have too much of a good thing. If your body gets too used to a nightly dose of valerian, it will become less effective for you when you really need it.
There are a ton of supplement brands out there, because valerian is one of the most studied and popular herbal remedies for insomnia. I like Gaia Herbs (linked below) because they are certified organic in a supplement world that is often under-regulated. (And if you're going to take herbal remedies for insomnia, you should really make sure you know where you're getting them from).
G&L Product Recommendations:
Above all, know that valerian is a powerhouse sedative herb that has long been prescribed for insomnia– most people find that valerian tea is enough to coax them asleep. Others prefer tinctures.
Either way, valerian has been proscribed as healing medicine for centuries. These ancient healing modalities include Ayurveda, Chinese Medicine, and the dawn of Western Medicine in Ancient Greece, all of which converged on valerian's efficacy as a natural sleep aid. Basically: it works for almost everyone.
Today, Eastern and Western doctors agree that valerian is one of the most effective all natural remedies, with little to no side effects. You're in good hands with this one.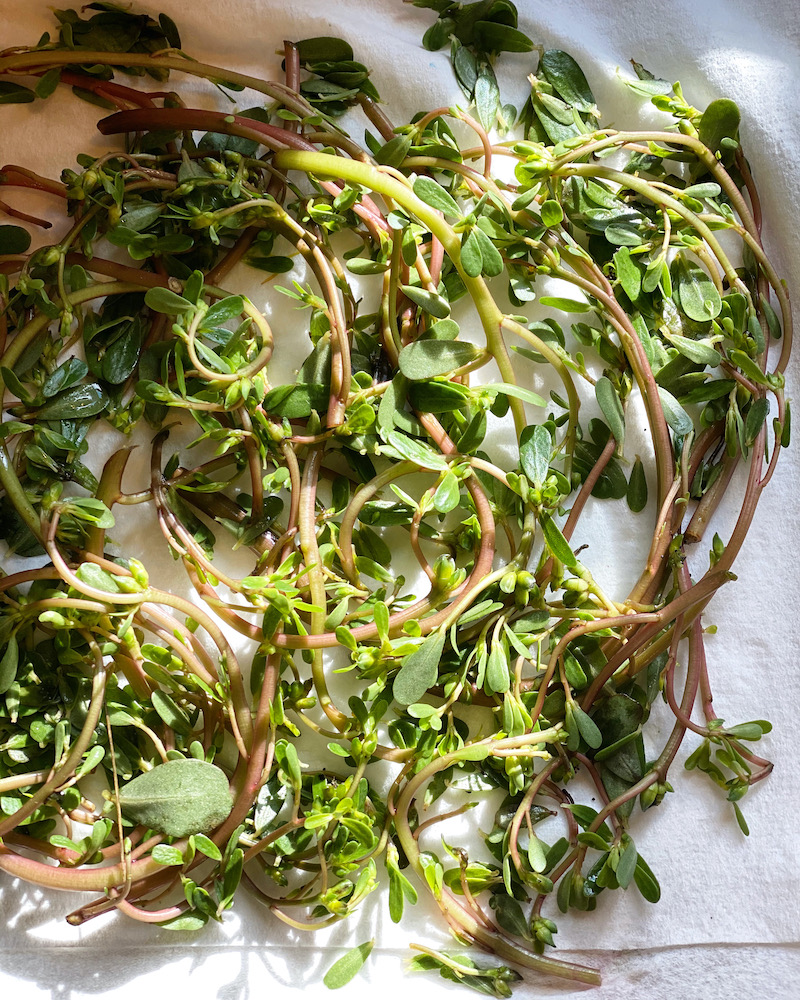 Eat a Salad Made With Purslane
Purslane is a succulent, leafy weed that grows on almost every farm in the hottest months of the year– usually July in the Northern Hemisphere. This succulent green is naturally rich in melatonin, a hormone that our bodies need for sleep. This is why eating a salad with purslane or making purslane kimchi or pickled purslane is a great way to get a dose of "sleep medicine" without actually having to take medicine. (Purslane is also very rich in omega-3 fatty acids and magnesium, which makes it an all-around superfood.)
Purslane tastes sort of like a more lemony, juicy version of sorrel. I'd recommend eating a leafy green purslane salad with dinner, to maximize proximity to sleeping hours. (It pairs well with goat cheese and beets.) You should be able to find the raw greens at your local farmers market in the height of summer– just ask for it by name.
Farmers who harvest purslane will usually be able to tell you the exact week when you can expect to see it at the market. The growing window, however, is usually very short. (About 2-4 weeks.)
G&L Product Recommendations: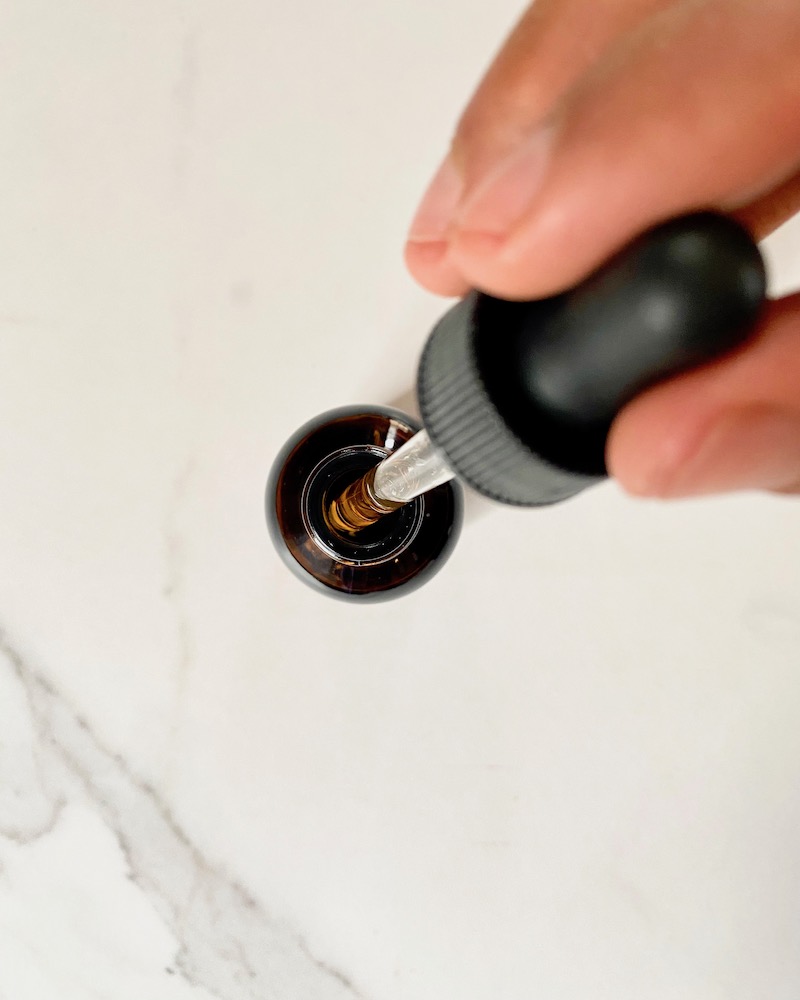 Take Blue Vervain Tonic Before Bed
Blue vervain (Verbena hastata, otherwise known as American vervain or swamp verbena) is a flowering plant that occurs in abundance across North America. It also just so happens to have a calming effect on the nervous system. Take it as a tea or tincture for best results.
In addition to its stress-busting properties, vervain has been used to treat pain, muscular tension, depression, and headaches caused by adrenal overload.
Because of its anti-inflammatory and anti-spasmodic properties, vervain tea was also at various points used to treat coughs, fevers, cramps, jaundice, ulcers, digestive issues, and respiratory disorders. It's often distilled into a nerve tonic that should be taken in small quantities. About 1 drop taken orally every three hours or as symptoms of stress and anxiety present themselves should be sufficient. (Be sure to take it slow with ingestible tinctures, however, as too much at once can cause digestive upset. Start with a few drops, then a half dropper, before moving up to the full dose.) We prefer vervain tonic over vervain tea, because blue vervain tea is very bitter. If taking at night, consume with a glass of water about 1-2 hours before bed.
G&L Product Recommendations: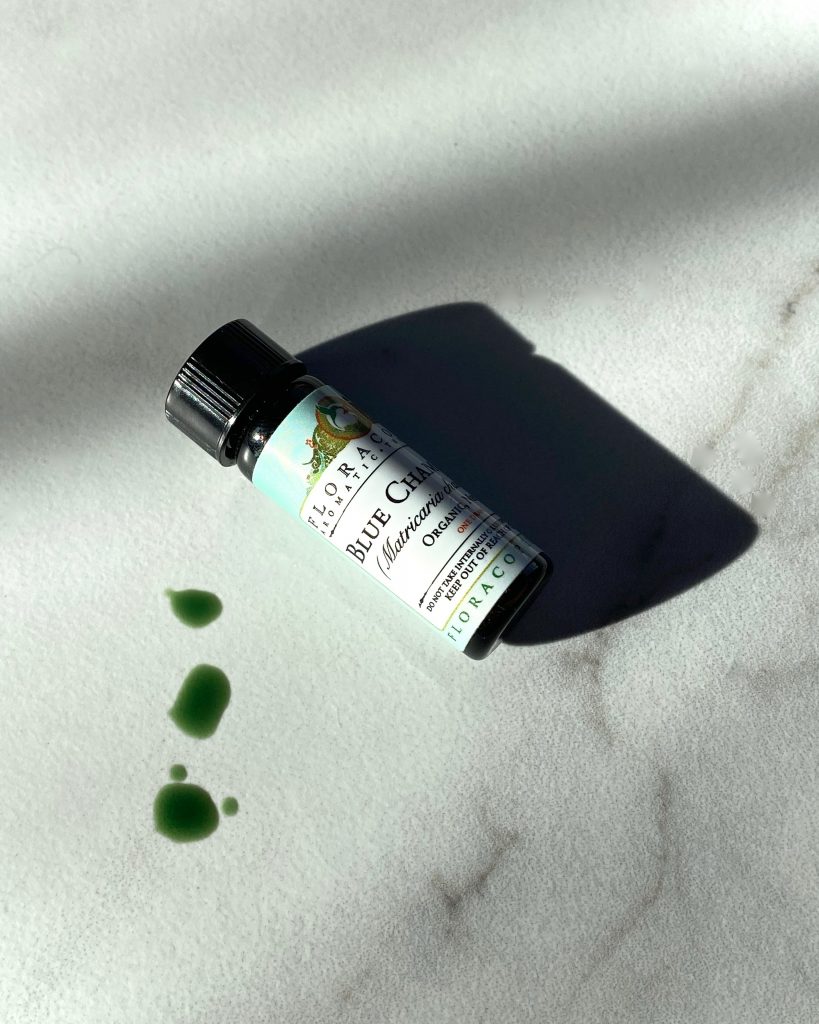 Try Aromatherapy with Blue Chamomile Oil
Many people are aware of the calming effects of chamomile tea, which cane relieve everything from bodily stress to chronic anxiety. But what about blue chamomile?
Matricaria chamomilla, a german chamomile that has a higher azulene ratio than common chamomile (thus its rich blue color) shares similar therapeutic properties to the original plant. However, blue chamomile is a much more potent calming agent, which makes it an excellent oil to dilute for various healing applications.
Blue chamomile essential oil can be diluted in a carrier oil (such as coconut, sesame, or avocado) at a ratio of about 12 drops of essential oil to each fluid ounce of carrier oil. Alternatively, you can mix blue chamomile oil into body lotion for a gentle, effective treatment. The goal is 2% dilution, so just a little essential oil goes a long way.) This diluted salve can be rubbed on joints to promote healthy joint function. Or dab it on wrists, feet, or temples to promote relaxation and encourage healthy sleep patterns.
Blue chamomile essential oil can also be used in a diffuser or bath. Add a few drops directly to bath water, or try direct inhalation. Either will promote healthy sleep patterns and impart a sense of wellbeing. The calming effects are generally so pronounced that skin care brands have started adding blue chamomile to moisturizers and cleansers for sensitive skin.
Because blue chamomile has the ability to sedate without depressive effects, it is gentle enough to use on children, the elderly, or those with sensitive skin. For those in stressful situations, apply a few drops to the soles of the feet to support calm and relaxation. It's a gentle, non-invasive way to pick yourself up in those moments when you need it most. (Just be sure to wear socks afterwards, as the blue color can stain!)
G&L Product Recommendations: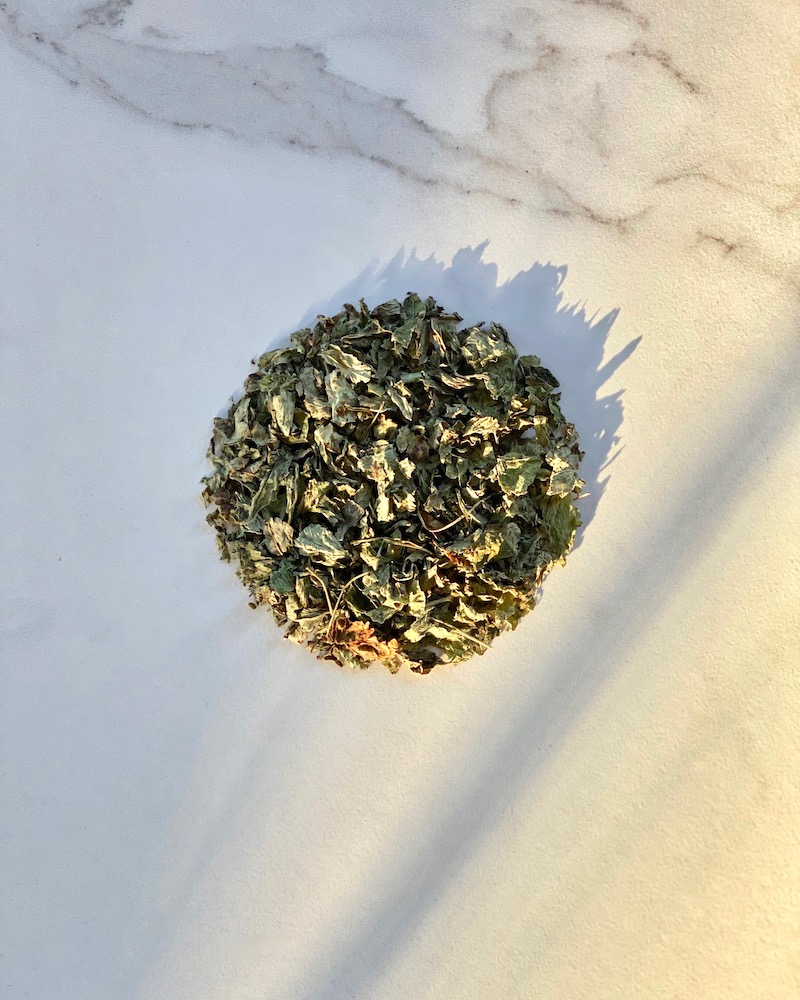 Lemon Balm (Tea, Tincture, or Topical)
Lemon balm– Melissa officinalis— has long been celebrated for its ability to soothe the nerves and uplift the soul. 11th Century Arabian physician Avicenna is said to have coined the phrase that "Balm makes the heart merry and joyful." Today, scientists have determined that lemon balm contains special compounds called monoterpenes, which are sedative, anti-spasmodic, and anti-bacterial.
Lemon balm is also useful for treating stress-induced stomach issues. Additionally, it helps quell nervous sleep disturbances before big events, flights, or anything that would make it hard to sleep well in anticipation of something important. It is also helpful for treating allergy issues, which are often linked with anxiety. This is primarily because lemon balm works with GABA, (aka gama-amino-butyric-acid) the primary neurotransmitter responsible for sleep and anxiety regulation. Plus, lemon balm tea is gentle enough for pretty much anyone to consume. As a result, it's one of the most commonly used herbal remedies for insomnia.
Sometimes administered as a tincture or capsule, Lemon balm is still most prevalent in tea. It's also added to topical skin ointments for stressed out skin. No matter which products you use, make sure you are consuming real lemon balm, not cheap alternatives like citronella.
G&L Product Recommendations: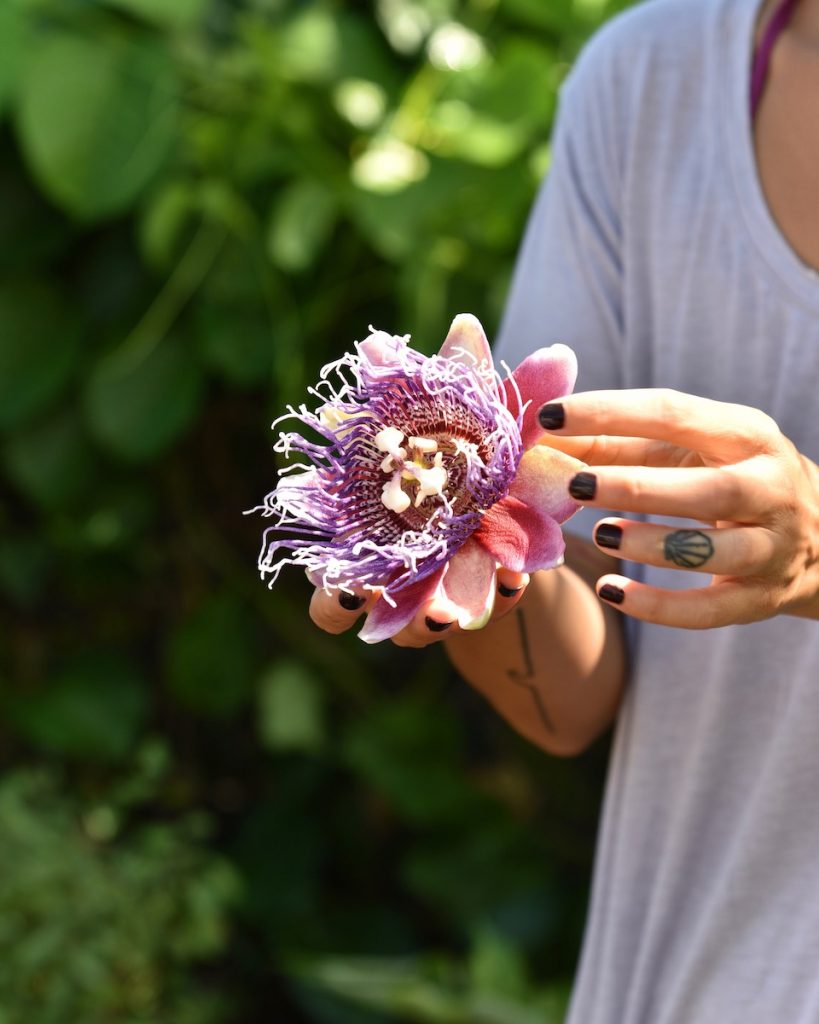 Passionflower Infusion or Tea
One of the world's coolest looking flowers is also a potent stress reliever. Passionflower was historically used in the treatment of anxiety, as it was said to calm the adrenals. Today, scientists have proved its efficacy, which is why passionflower remains one of the fastest-acting herbal supplements for insomnia.
Western scientists often recommend passionflower and lemon balm tea blends for patients who self identify as having trouble sleeping. This is because passionflower reduces the amount of time it takes to fall asleep– what sleep psychologists refer to as "sleep latency." It also increases the depth and restorative capacity of each sleep session. (In part because the flower eases nervous tension and soothes systemic irritability.)
Like lemon balm, passionflower calms the nervous system while increasing the activity of GABA (gama-amino-butyric-acid, which, again, is the main sleep-inhibiting neurotransmitter in the brain). Activating GABA improves sleep by initiating the same reaction as conventional sleep medications– without the excess pharmacological chemicals of common OTCs.
Historically, passionflower was also used to treat depression, as it boosts serotonin and norepinephrine in the brain. Like GABA, these two relaxation hormones are precursors to better sleep. E.g. when you're relaxed, you're more likely to fall asleep swiftly and soundly. Passionflower tea blends help induce this state of relaxation, naturally. Try drinking one of the blends below for one week and see how it goes. Many people find relief after just a few days of incorporating nighttime tea into their routine.
G&L Product Recommendations: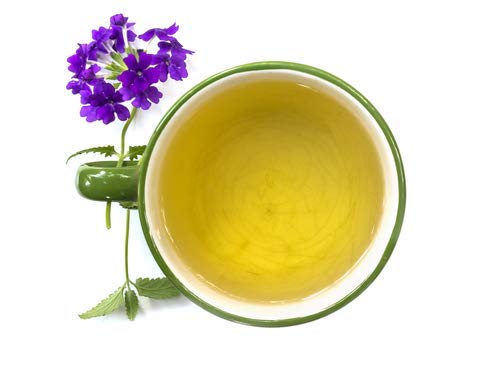 Drink Some Vervain Tea
Vervain is a mild sedative that reduces the amount of time it takes to fall asleep. Studies show it also increases the amount of time the body spends in REM sleep. Often prescribed by herbalists to quell nervous tension and anxiety, it also allays the kind of stress that causes sleeplessness. Plus, it's easy to prepare from the plant. (Chop and steep fresh vervain for 5 minutes to make tea. Often, you can find it at your local farmers market.)
Vervain is especially helpful for individuals who have difficulty unwinding or calming their thoughts, which is known as rumination. Because it also acts as a natural tension-reliever, vervain is ideal for people who suffer from stiffness in the neck and shoulders. (Try alternating vervain tea with coffee to loosen up throughout the workday.) At night, drink vervain tea after dinner to prepare for bed. 1 to 2 cups should be enough.
G&L Product Recommendations: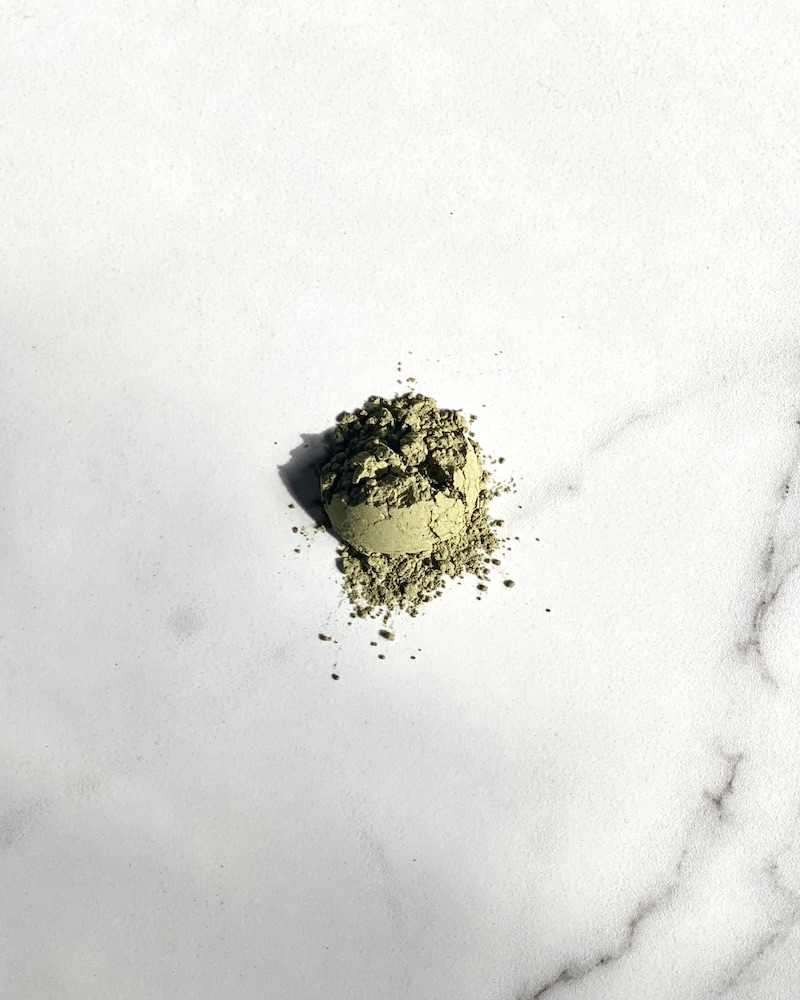 Supplement with L-theanine
L-theanine is a naturally occuring amino acid found in green tea. As such, it's widely available and very well-tolerated. As Dr. Suzanna Ivanovics notes in the October 2013 issue of Tonic, "L-theanine has the ability to relax the mind and nervous system and [to] induce calming alpha waves in the brain that are associated with relaxation." As such, it's a great anxiety remedy that is also helpful for inducing better sleep.
"Studies have found that L-theanine can boost mood, reduce physical and mental stress, and impart a state of relaxation," Ivanovics continues. Accordingly, L-theanine is considered one of the best herbal remedies for insomnia. For a plant-derived supplement, I trust Now Foods' 100mg L-theanine capsules for Stress Management.
You can also get a dose of L-theanine by drinking matcha tea during the day. (The soothing effect should counteract any "buzz" you get from the caffeine, and should last into the evening.) Overall, L-theanine is THE wellbeing supplement of choice for many naturopaths.
G&L Product Recommendations: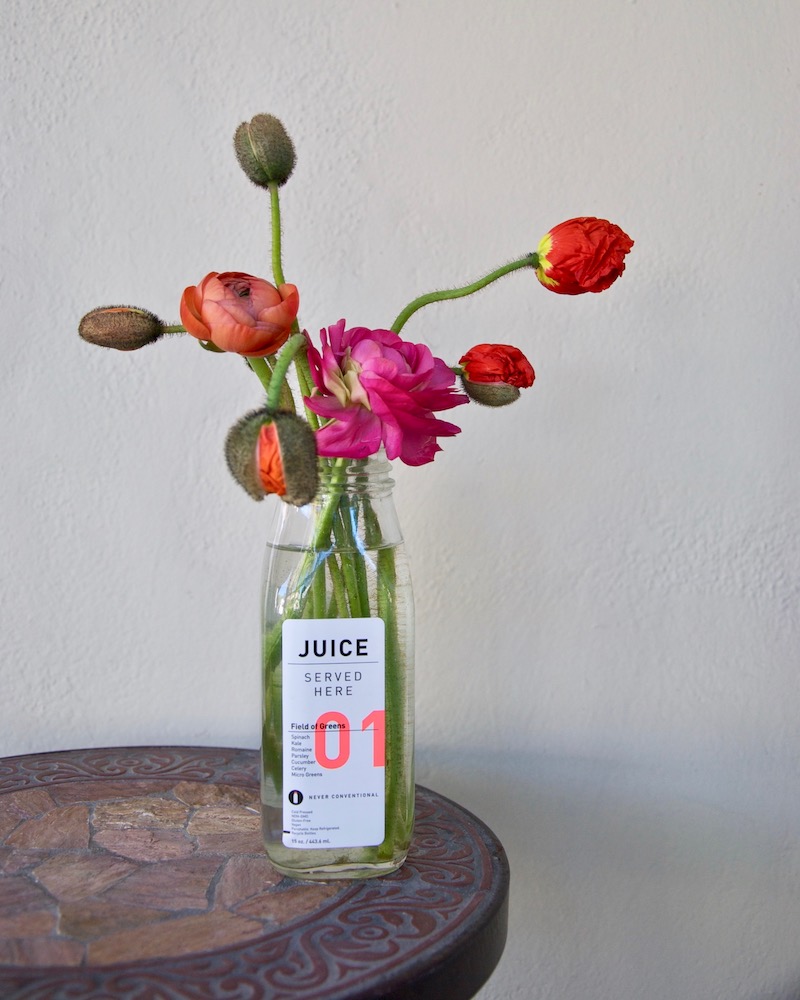 California Poppy (WebMD Approved!)
According to WebMD, California Poppy is used to treat everything from depression to fatigue to nerve pain, in addition to insomnia. Drink it as a tea or take it as a tincture, which is often how Western doctors proscribe it. California Poppy (the state flower of California, known for its incredible blooms) inhibits anxiety by activating GABA receptors. (As we've mentioned throughout this article, GABA is the neurotransmitter largely responsible for anxiety in the central nervous system. Herbs that play nice with GABA are effective at boosting overall feelings of calm and wellbeing.) Because it's so gentle, California Poppy tea can be a safe sedative for hyperactive children. (Again, check with your doctor before administering any new herbs to kids.) If you decide to use a tincture, try not to take it on a completely empty stomach.
G&L Product Recommendations: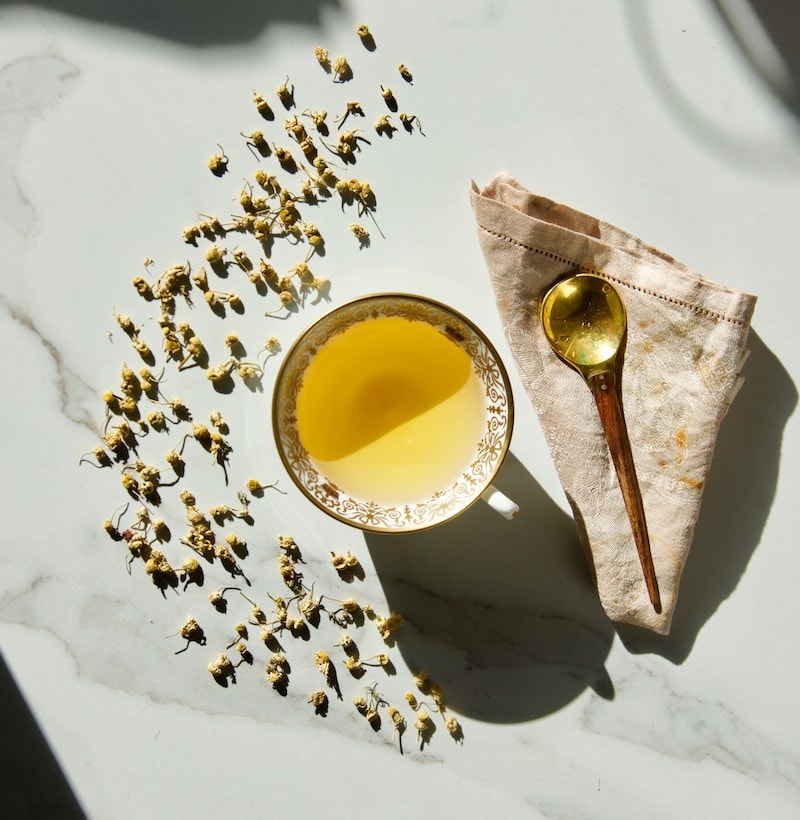 Make This Chamomile Tea Nightcap
Chamomile is the classic, OG herb for sleep. Everyone knows about it already, it seems, but there are ways to get more bang for your buck. Make a "Chamomile Tea Nightcap" by combining warm Chamomile tea + a dash of honey + pinch of salt. This creates a pleasant sedative effect with zero side effects. And why does it work so well, you ask? Apparently, our bodies require a slight glycogen spike to start producing melatonin, and a spoonful of honey is a easy way to initiate that process without disrupting digestion, like food would. This hack is amazing. It's so calming!
Be sure to only add the honey once the tea is warm, not HOT. (Sorry if you like your tea piping hot! But if you "cook" the honey down into simple sugar, you won't get all the trace nutritional benefits from using honey.) Salt, meanwhile, keeps blood sugar from spiking and improves hydration before bed. These two things (hydration and stable blood sugar levels) also help the body sleep more soundly. Finally, chamomile soothes and activates a relaxation response, just in time for bed. (FYI: Those with seasonal allergies should note that chamomile is related to ragweed, so drinking chamomile tea might stimulate allergies.)
Pro Tip: Chamomile is also good at reducing swelling. Save used tea bags with a few teaspoons of water, and store in the fridge overnight. In the morning, squeeze the bags to release excess liquid, and place on your eyes to decrease under eye bags. Recline and position the cold chamomile tea bags on your eyes like cucumbers at spa. Leave them on for 5 minutes, and voilà! Doing this regularly helps decrease puffiness and swelling of the upper eyelid.
G&L Product Recommendations: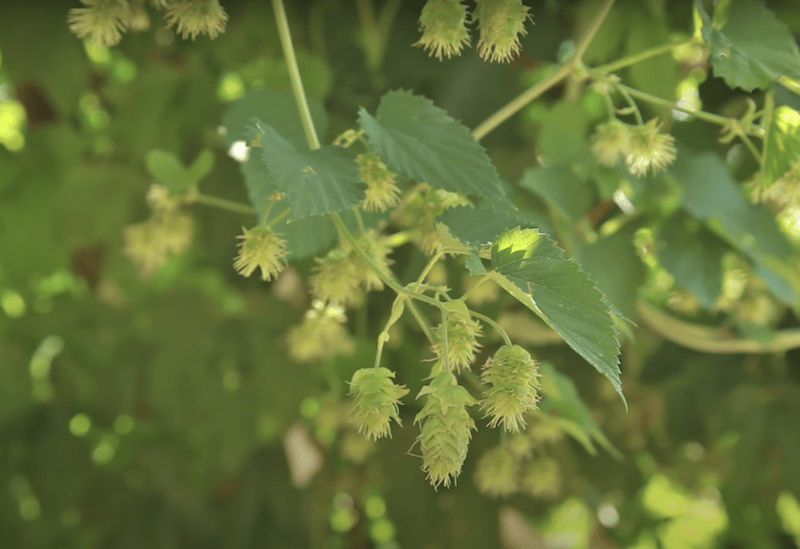 Hops Can Help
This centuries-old brewing staple is also a powerful sedative, with relaxing effects on both the mind and body. Historically, hops were also used to make tranquilizers. (Think about that as you down your next beer.) Medicinally, they have anti-anxiety effects. This combinatory effect makes hops a beneficial supplement for people who are unable to sleep due to racing thoughts at night. (<– Our article explains more about this phenomenon, and what you can do to address it.)
Supposedly, workers harvesting hops in the early 20th century used to report falling asleep in the fields. (This was a result of coming in direct contact with the flowers' essential oils for extended periods of time.) Today, herbalists often combine hops with valerian in supplements, teas, and tinctures. Together, they work synergistically. As with many of the herbs on this list, a thoughtful combination can double their impact– but you shouldn't mix them yourself. (Look for products that do it for you, like the Tension Tamer Tea, below.)
G&L Product Recommendations: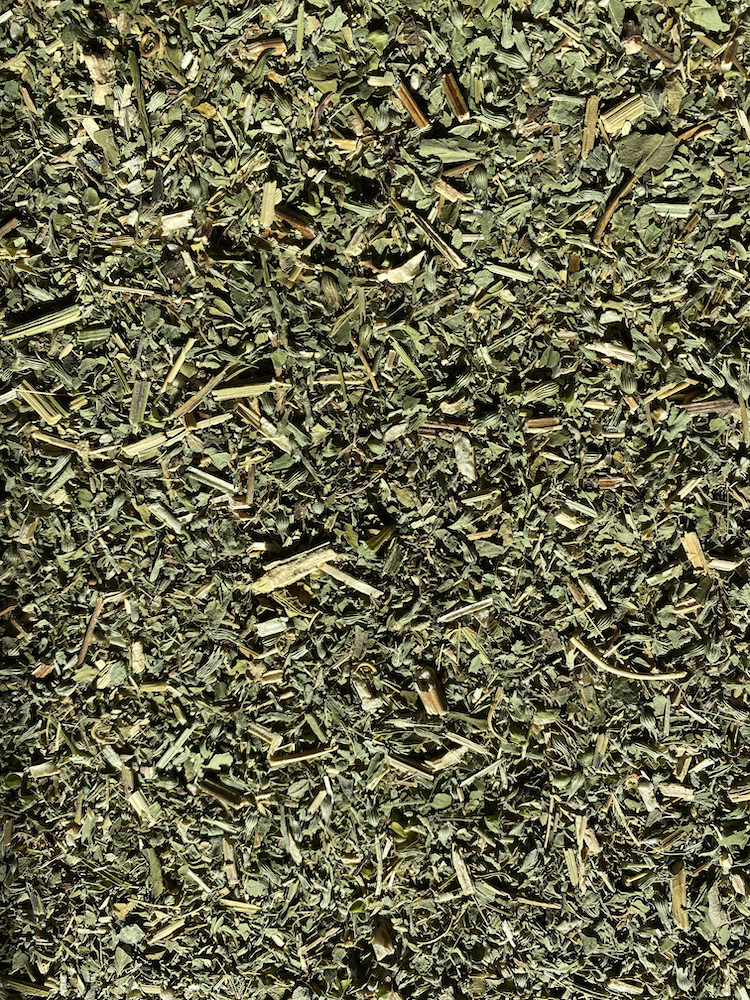 Skullcap (Nicer Than It Sounds)
Despite its somewhat scary name, Skullcap is a particularly effective herbal remedy for insomnia. It acts as a calming sedative for counteracting nervous tension and sleeplessness, though it is still little known in the realm of herbal remedies for insomnia, proper. Skullcap has also shown promise as a treatment for strokes and nervous disorders, as it improves blood flow for people with blood clots.
Additionally, skullcap has factored into withdrawal treatments for those overcoming addiction. Basically, it's an herbal sedative without any of these intense warning labels that come with sedatives. Try it in tea form for best results.
G&L Product Recommendations: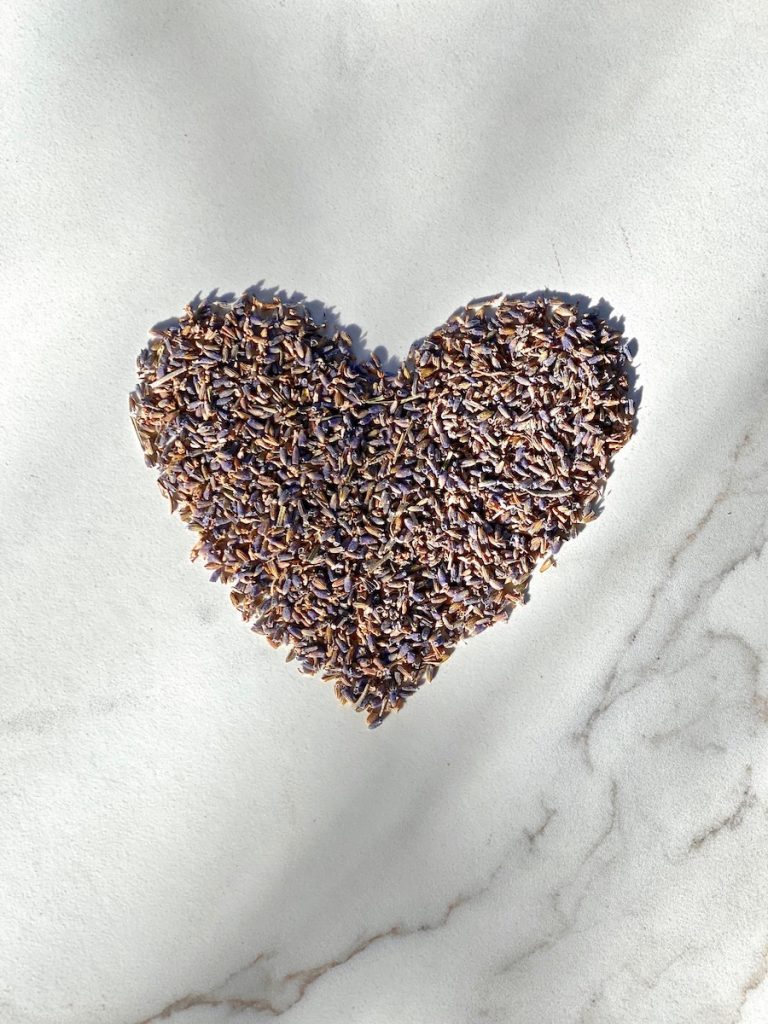 Lavender (In Every Form)
Lavender stimulates the olfactory nerve, which slows down the nervous system to induce a calming effect. As a result, lavender improves mood and reduces anxiety, two precursors to getting restful sleep. Smelling lavender essential oils can help with insomnia, as can gentle, self-administered massage with lavender-scented lotion. (Many people put lavender-scented lotion on their hands before bed. This is especially helpful when dry skin strikes in the winter.) You can also try sleeping on sheets that have been lightly perfumed with the scent. To do this, add a few drops of lavender essential oil to your laundry balls or dryer sheets. Or, place a lavender sachet in your linen drawer or closet.
To make lavender tea, be sure to simmer, but DO NOT BOIL, loose lavender flowers. (Boiling lavender will singe the herb.) Most teas will come with instructions on the box, but food grade lavender should only be steeped with warm water. You can also soak it overnight in the fridge to make a cold tea. Drink one cup about 1-2 hours before bed for best results.
G&L Product Recommendations:
** NOTE: Please only use each of these remedies individually, not together. All of the remedies above are gentle and non-invasive on their own. However, just because a remedy is "natural" doesn't mean you can combine it with other herbal remedies or prescription drugs. This is potent stuff, so don't mix it with alcohol or other pharmaceuticals. (Ok– there, we said it. We had to say it.) Now go get some sleep!
***
Experiencing sleeplessness because of anxiety? Maybe you need a more targeted treatment, like cognitive behavioral therapy or sleeping with a weighted blanket. But first: Read our article on How to Cure Racing Thoughts at Night.
Related: 9 Common Themes in Scary Dreams, and What They Represent.