So, you need therapy but you feel that you can't afford it. Given the staggering cost of healthcare in America and the stigma that some still perceive around mental health, there are a number of factors that prevent people from seeking therapy when they really need it. Even for those who have insurance, mental health services are rarely covered in-network, and affordable therapy is even harder to find.
Fortunately, by speaking to your doctor, creating a support network of people around you, and remembering that you are not alone, there are a number of actions you can still take to help yourself.
Below are a few research-tested recommendations.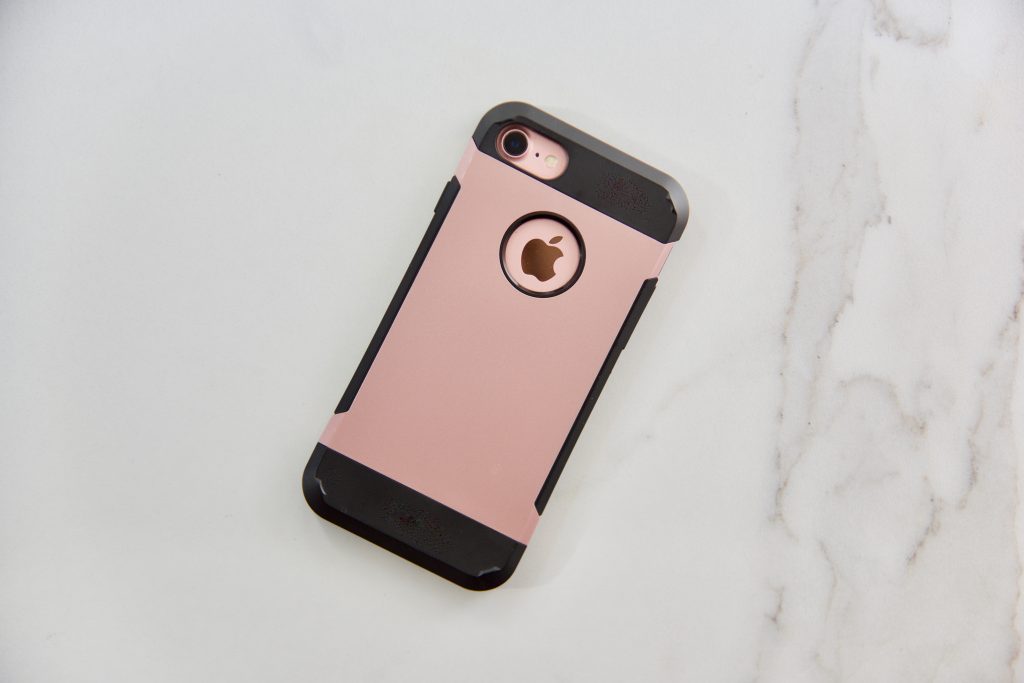 1. See if there are any free mental health hotlines, support groups, or community programs where you live.

We live in a time when mental health is (fortunately) less of a stigma than it's ever been. So many people struggle with these issues that urban areas often make mental health a cornerstone of public health outreach initiatives. If you live in New York City, for example, NYC Well offers free talk, text, and chatting support for depression, anxiety, stress, and crisis services for alcohol and drug misuse. The service is completely free and confidential, and allows users to speak to a counselor in over 200 different languages– 24 hours a day, 7 days a week, 365 days a year.
Look for these or similar programs in your town or nearest city. Or, try an App like TalkSpace. They offer significantly discounted Online Therapy, Social Media Therapy, and Unlimited Messaging Therapy with specializations available for veterans, members of the LGBTQIA community, couples, and business. TalkSpace's professionally licensed therapists are available to chat 24 hours a day, as long as you have access to the Internet.
2. Ask a friend, parent, or family member to meet with you to talk about your issues weekly.
Don't be afraid to let your guard down. Setting aside time to talk about what is bothering you will automatically make you feel more in control, as if you have a plan, which studies show is in and of itself helpful for managing anxiety. At minimum, identifying the people who bring you comfort and confiding in them to help yourself will deepen your relationship. It can also help you feel more connected and "safe." But, if you don't feel comfortable doing this, that's okay, too.
3. Make a list of your triggers and see if there are helpful ways to avoid them, without lapsing into dangerous "avoidance behavior."
It's helpful to keep an anxiety journal for one week to get the most out of this exercise. Every time you experience anxiety in this one week period, write down the trigger and some of the thoughts that are causing you anxiety. For example, if seeing news alert notifications on your phone stresses you out, disable them to avoid that Pavlovian response. Then, only seek out the news at a designated time each day when you are prepared for it.
See if there are similar quick fixes for other triggers. Be very cautious with this practice, however, as it's easy to start avoiding things that will eventually get in the way of you leading a healthy, well-adjusted, functioning, productive life. As Psychology Today reports, "avoidance behavior" is when you change your actions to accommodate your anxiety or depression, even if that is detrimental to you in the long run. (For example, avoiding breaking up with someone because the thought gives you anxiety.)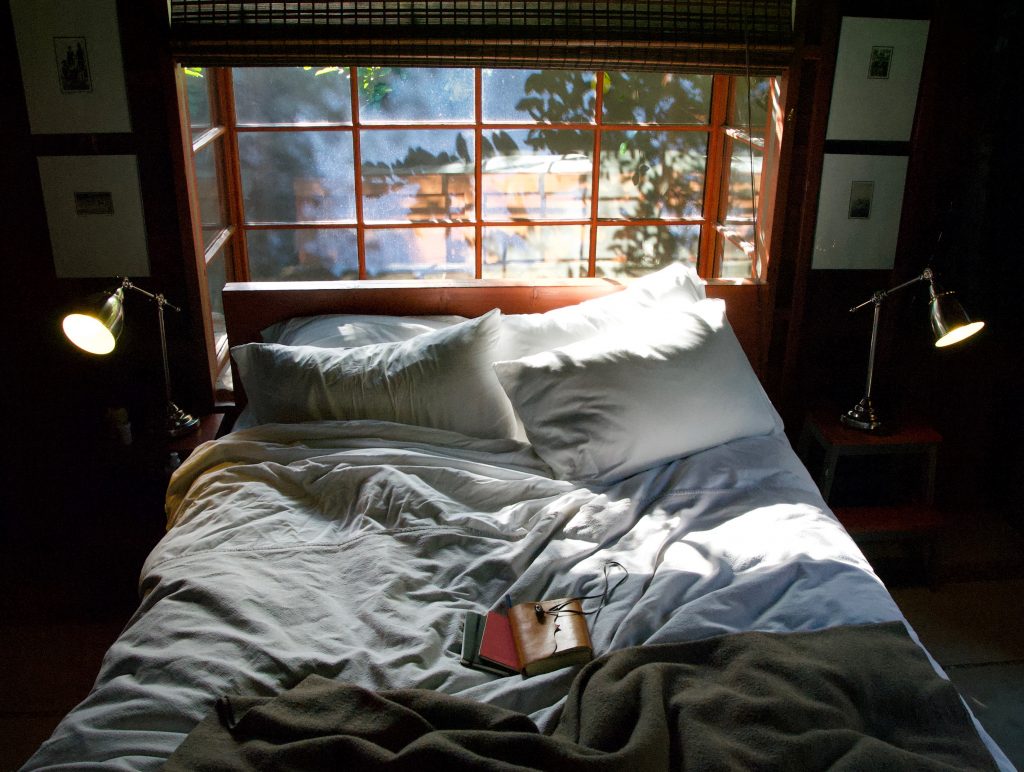 4. Get lots of sleep, eat right, and exercise.
As we discuss in our article about Seasonal Affective Disorder (also known as the "Winter Blues"), exercise has a huge impact on your mood and wellbeing. Even after a single workout, people report feeling happier, more focused, clearer-headed, and less tired. Aim for 30 minutes per day of moderate-to-vigorous exercise. This will help keep physical anxiety and depressive symptoms at bay (it won't eliminate your symptoms, but it will put you in a more positive head space).
Studies also show that sleep helps decrease repetitive thought loops and rumination (which is when a series of negative thoughts keep repeating, repeating, and repeating in your mind). As for diet: food is mood. Be sure to eat a spectrum of colorful veggies and plenty of nuts, seeds, and healthy fats throughout the week. When you treat your body well, the mind follows.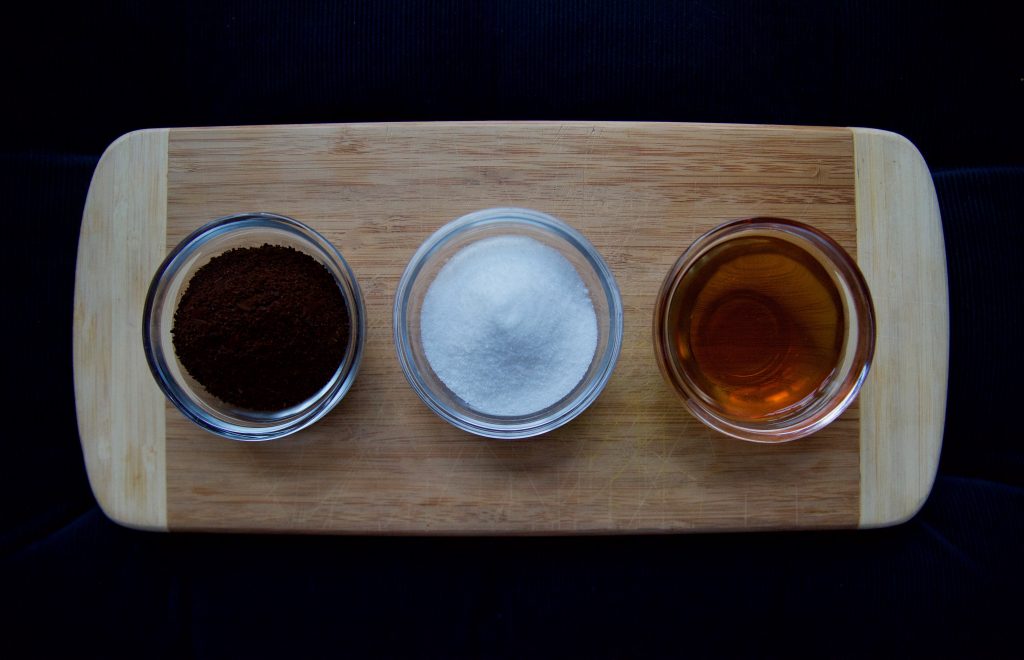 5. Avoid coffee, excess sugar, and alcohol.
Extremely anxious people should avoid coffee, excess sugar, and alcohol. Depressed people should avoid excess sugar and alcohol. If you're not already doing this and you want to bring your anxiety and/or depression down to a manageable level, try it. When you're experiencing a real low, an ounce of prevention is worth a pound of cure.
Most working people who read this freak out about the coffee component. "But I NEED coffee to function!" you might think, "How will I ever wake up without it?" To that we suggest that you start by drinking half-caf coffee (half decaf coffee, have caffeinated coffee) or switch to decaf if you just like the ritual and taste of coffee. Matcha green tea also has just as much caffeine as a cup of regular coffee, but it won't give you the jitters because it is rich in L-theanine, an amino acid that has a calming effect on the nervous system. Specifically, it "relaxes the mind without inducing drowsiness," which results in a focused, alert state of calm. Try making or ordering a matcha latte instead of coffee, and see how you like it.
As for sugar and alcohol: you probably already know that those are bad for your brain.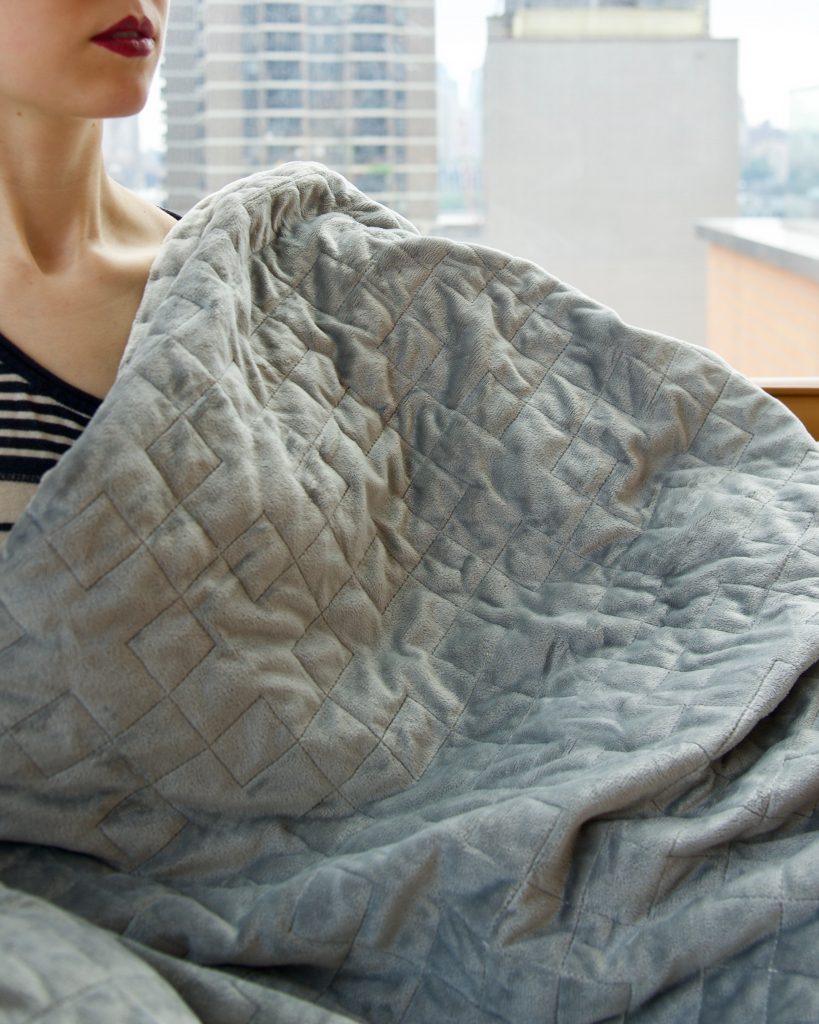 6. Identify your sources of comfort and practice them liberally.
Create an arsenal of "feel good" activities that you can put into practice whenever you are feeling anxious or down. Does listening to music make you feel at ease? What about going for a walk in nature? Is there a person who always calms you down, or a movie that always lifts your mood? Self-soothing will take the edge off so that you can get to a place where you feel less strung out. "Affordable therapy" is a subjective term, but we all have free tools that we already know how to use.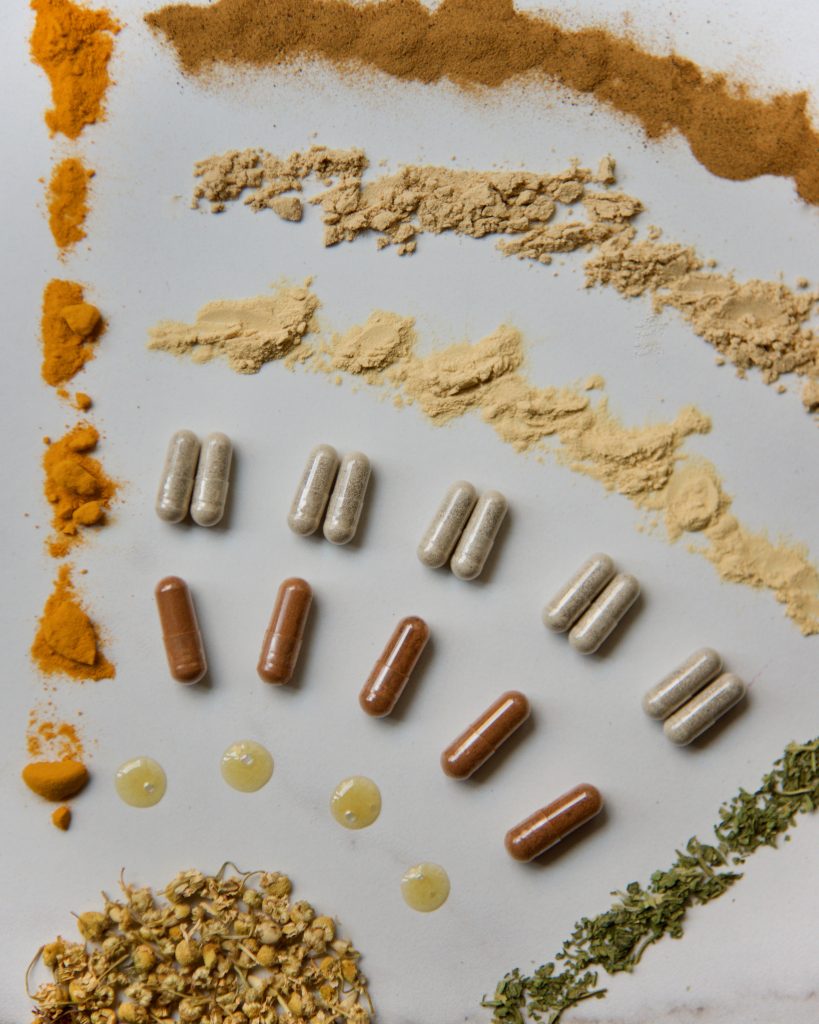 7. Consider an herbal supplement in consultation with your primary care doctor.
Herbal supplements are not for everyone. That being said, many people find success taking GABA (Gamma-aminobutyric acid) which is a naturally occurring amino acid that has a calming effect on the brain. Research also supports using adaptogenic herbs like milky oats, tulsi, catnip, ashwaganda, cordyceps, L-Theanine, astralagus, CBD oil, and/or chamomile. These can be taken in pill, powder, tincture, or tea form. You can easily find them at Whole Foods or most other natural grocery stores (except CBD oil, which you should only purchase from specialty purveyors like Charlotte's Web CBD Hemp Oil).
Teas are a great place to start as they are gentle but effective. If you're wary of supplementation, try drinking a calming cup of chamomile tea the next time you're feeling anxious. Catnip tea is also very helpful for people who feel their anxiety in their stomach. Making tea is also soothing to the nervous system and brain, because it gives us a task to direct our thoughts.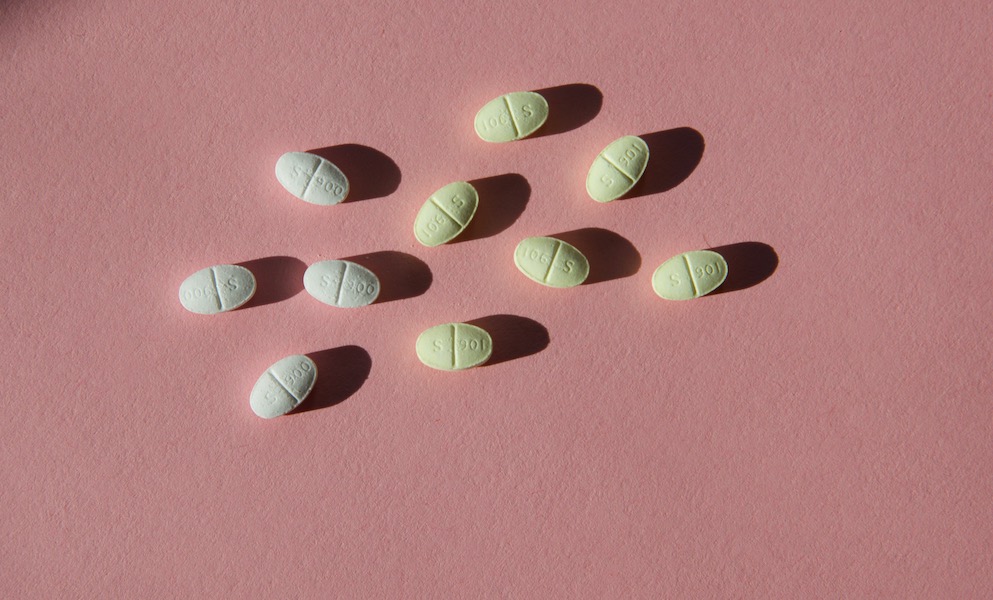 8. Consider medication (last case scenario) under the consultation of your PCP.
Your primary care physician is NOT a therapist. However, he or she is capable of identifying the symptoms of depression and generalized anxiety disorder. Your doctor will also know enough of your medical history to identify any red flags that disqualify using medication. (For example, a history of addiction.)
Primary care doctors are also aware of the risks and benefits of medication for stress. Often, people who are nervous flyers ask their doctors about getting medication for a flight– so if you have a similar trigger, be sure to bring it up during your next physical.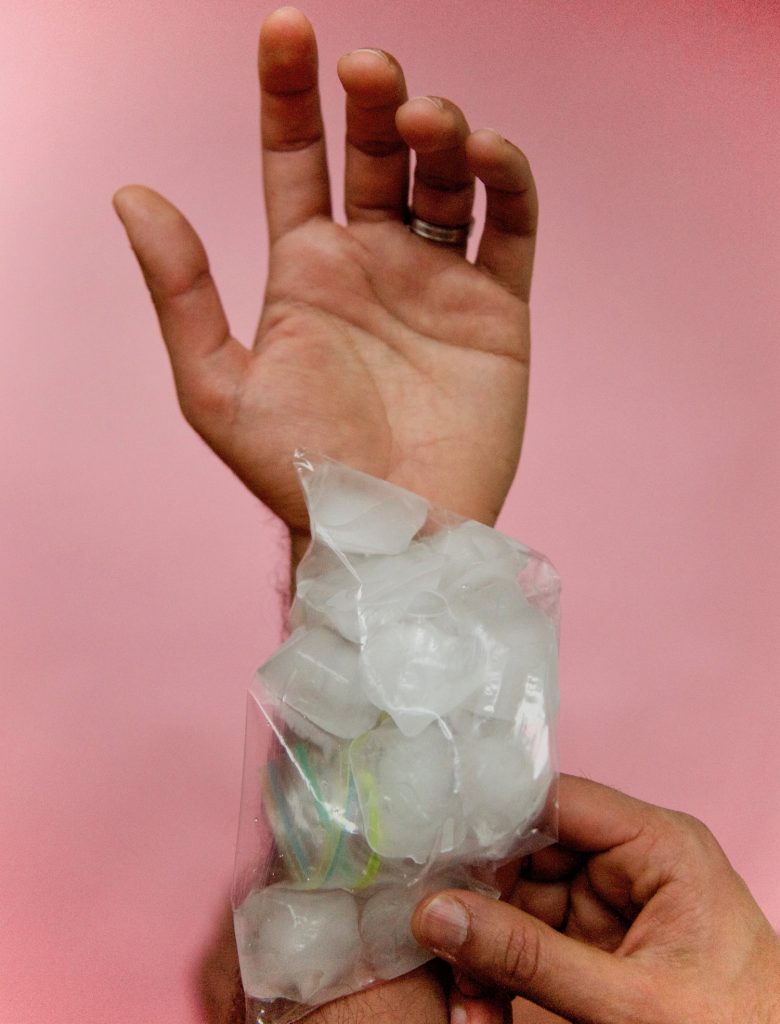 9. Use any of these FREE tips in Our G&L Guide to Anxiety Relief.
Check out our Comprehensive Guide to Anxiety Relief. I created this resource after years of therapy, research, and experience traveling in high-stress situations. I sought out experts when I needed actionable coping mechanisms for panic, anxiety, and chronic stress, and these are the tips I gathered. For example: Did you know that icing your wrists can help ward off a panic attack?
This Comprehensive Anxiety Guide is meant to be scrolled and used as a reference that you can go back to in times of need. Bookmark it in your browser to keep it handy.
And remember: I am not a doctor. I'm a journalist who writes about culture, wellness, and quality of life. I've also personally tested each of these strategies and cross referenced them with peer-reviewed medical literature. I'm constantly working to improve this open resource, so feel free to shoot me an email at [email protected] with any tips, insight, or feedback on what does/doesn't work for you. Your contribution will help me improve this guide for everyone who uses it.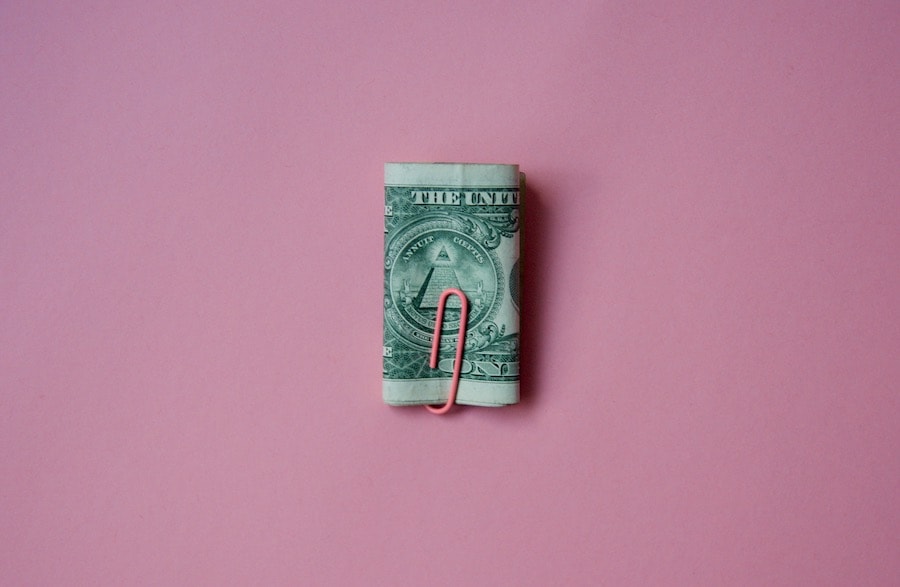 10. Ask For a Sliding Scale Payment Model.
As pragmatic people who like to save money, many of us often think, "Therapy is expensive; I'd rather save money for my vacation, a nice dinner, or getting a head start on next month's rent!" But there is a difference between not wanting to pay for something and truly not having the means to pay for it. Consider this independently of your desire to forego therapy.
Therapy is one of the single greatest investments in one's health and wellbeing that we can make. It works for a lot of people. Therapy helps people lead better lives, and you can't put a price on this kind of happiness.
That being said, however, it's important that therapy doesn't blow your budget. Most therapists offer a sliding scale payment option. Sliding scale payment accommodates people who can't afford to pay something like $275 for a 50-minute therapy session each week. Ask your therapist if they are open to a sliding scale payment model. If they agree, you will both decide on a reduced fee. For example, you might pay $100 a session until you have the means to pay more. Oftentimes, your therapist will say yes to this arrangement, and you'll be happy you asked. 🙂
***
Worried about money more broadly? Consult this checklist of 17 Money Saving Hacks for When You Can't Stop Worrying About Money.
Read our article about Beach Therapy in Los Angeles, "How Running Therapy is Changing Minds".