Let's be honest: most people are nervous flyers. No one likes turbulence– some of us are just better at coping with it than others. Finding healthy travel snacks for plane rides isn't exactly hard, but finding snacks that also help fight flight anxiety can be. The best airport snacks for nervous travelers are fruits, nuts, and snack foods rich in Omega-3 fatty acids. These soothe the neurotransmitters in the brain that are responsible for stress, tension, and flight anxiety. Low blood sugar and poor hydration are also linked to anxiety, so preparing to hydrate and have a small snack is especially important on long flights.
Catnip tea and tulsi tea are also helpful in soothing flight anxiety, which you can read more about in our Comprehensive Guide to Anxiety Relief under "Herbal Remedies". Bring tea bags on the plane and ask the hostess for hot water during beverage service; this is a great mid-flight relaxation ritual. Then, you'll be ready to enjoy the calm-inducing properties of these healthy travel snacks for flights, below.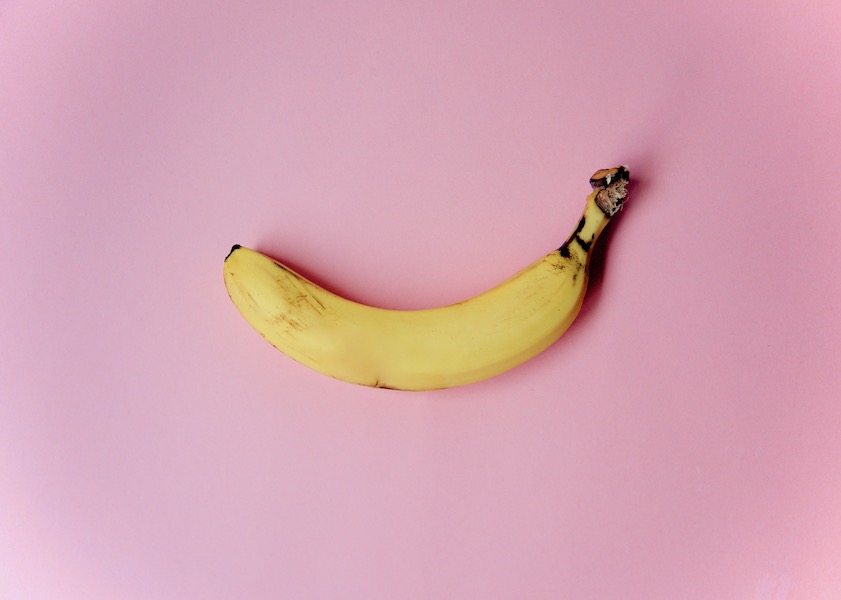 A Banana (or Two)
Eating bananas calms flight anxiety because they are rich in the amino acid tryptophan, which is converted to relaxation-inducing serotonin in the body. Bananas are also one of the best airport snacks because they are full of potassium. (Potassium facilitates the body's ability to absorb water, and it also helps regulate blood sugar. This, in turn, helps boost hydration on long, dehydrating flights.)
I like to bring banana chips for my return flights if there are no guarantees I'll be able to take fresh bananas back into the country. (Or if I'm flying out of an airport in a third world country.)
Otherwise, bananas are pretty ubiquitous in airports across North America and Europe. Because they are a quintessential "breakfast" food, bananas are an ideal snack for nervous travelers taking early flights.
Ginger Chews and/or Ginger Cookies
Ginger settles the stomach and is often used as a folk remedy for nausea, one of the significant symptoms of flight anxiety. Accordingly, ginger chews are good for people who experience acute motion sickness and anxiety-related queasiness.
For those who like their ginger flavor less concentrated, ginger snaps and ginger cookies offer the same stomach settling benefits– and cinnamon also helps regulate and stabilize insulin levels. As a result, sweet snacks baked with cinnamon are less "aggressive" on your blood sugar than, say, a regular cookie.
(Anxious people often find that simple sugars and carbohydrates help ease their body during periods of stress, despite some evidence suggesting that sugar can actually increase anxiety. This is why anxiety can trigger a sweet tooth.) Accordingly, if you're going to have sweets, try to choose something made with ginger or cinnamon.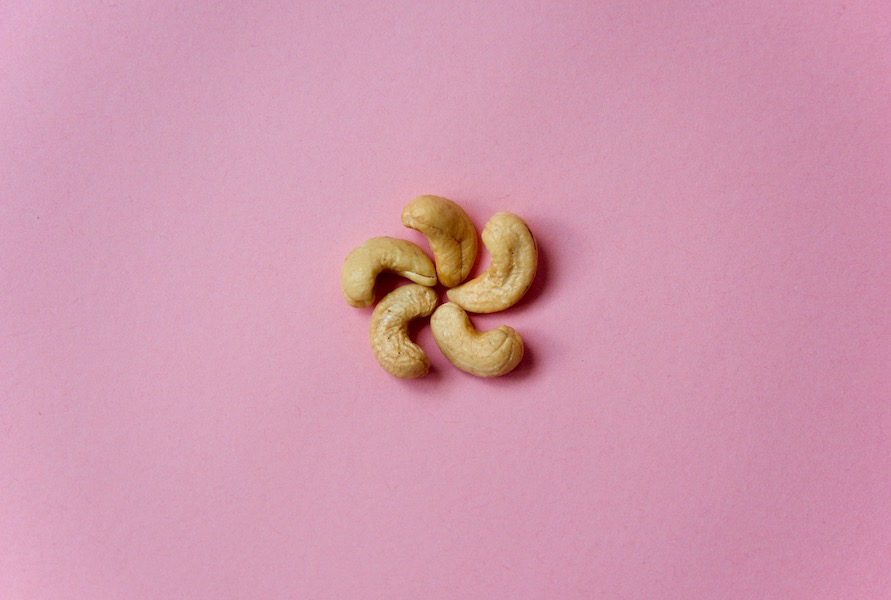 Cashews
Another healthy travel snack explained in our Comprehensive Anxiety Toolkit. Like bananas, Cashews are rich in tryptophan and also omega-3 fatty acids, which can trigger the production of serotonin and other mood-boosting neurotransmitters that help reduce flight anxiety.
Cashews are one of the best travel snacks for planes because you can almost always find them in airports. If you want to buy them ahead of time, we recommend Sahale brand spiced cashews, which come in a variety of intriguing flavors like Thai glazed Cashew, Raspberry Crumble, and Pomegranate Vanilla (much better than it sounds).
Good Old Fashioned Saltines
You eat Saltines when you're sick or nauseous, don't you? Well, there's a reason. Soda crackers help settle upset stomach by absorbing excess gastric acid, which can cause nausea.
Eating 2-4 crackers should be enough to take the edge off a nervous stomach. Or, at minimum, this is enough to fill your stomach so that you can take a pill that will take the edge off. They're also good to have on reserve in case you get sick during your trip, like if you're traveling to areas where food borne illness is a problem.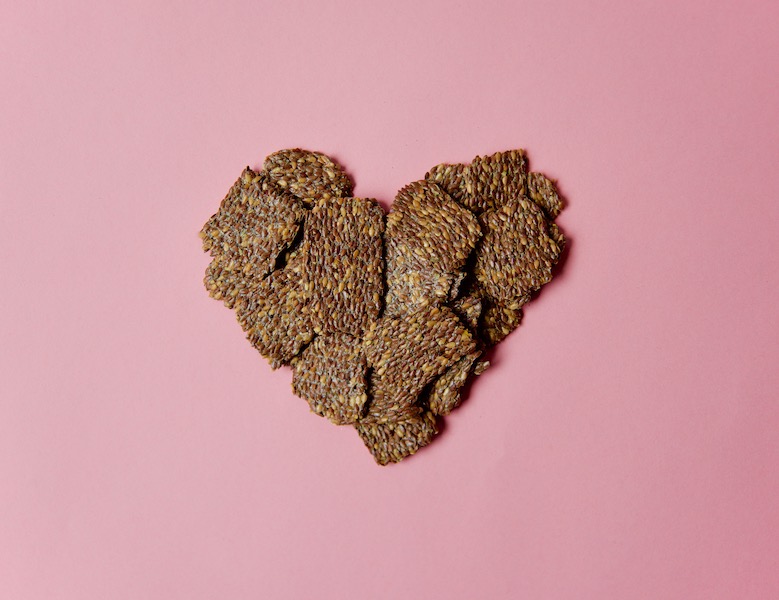 Flax Seed Crackers
Flax seeds are rich in Omega-3 fatty acids, which like cashews, can trigger a cascade of serotonin. But taking a shot of flax seeds or flax seed powder isn't really feasible on a plane. Thus, Flackers (flax seed crackers) are a nice, portable option.
Because "Flackers" are also shelf-stable, they're ideal if you're traveling to a humid climate. They also won't go bad if you forget about them in your suitcase. Flax is a profoundly anti-inflammatory food, high in fiber and healthy fats. Both of these are good features in snacks that you'll be traveling with during periods of stress. (Keep this in mind as a general rule of thumb.)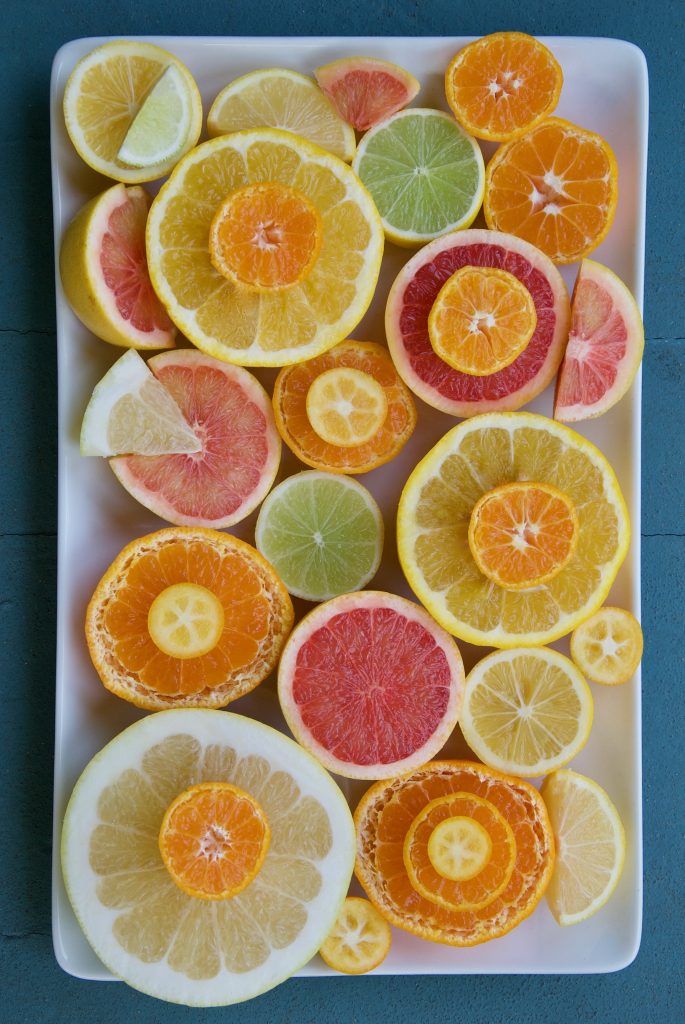 Oranges for Flight Anxiety
Oranges are the ultimate healthy travel snack for plane rides because the smell of citrus is calming on the nervous system. Vitamin C also boosts immunity when it is most compromised– in close quarters, when the body is under stress, and exposed to lots of germs and flight radiation. Conveniently, this natural source of hydration is allowed through airport security even though it is basically a ball of juice. Perfect!
As we discuss in our Anxiety Relief Guide, peeling an orange during periods of stress is an easy flight anxiety hack that you can do during turbulence. Even if you don't feel like eating the orange, you'll experience the benefits.
Afterwards, you'll have to do something with the peels, which also keeps your mind busy. Get up to throw them away, stuff them in a cup, put them in a bag, etc. For maximum benefit, try slowly peeling the orange to see if you can get the peel off in one piece.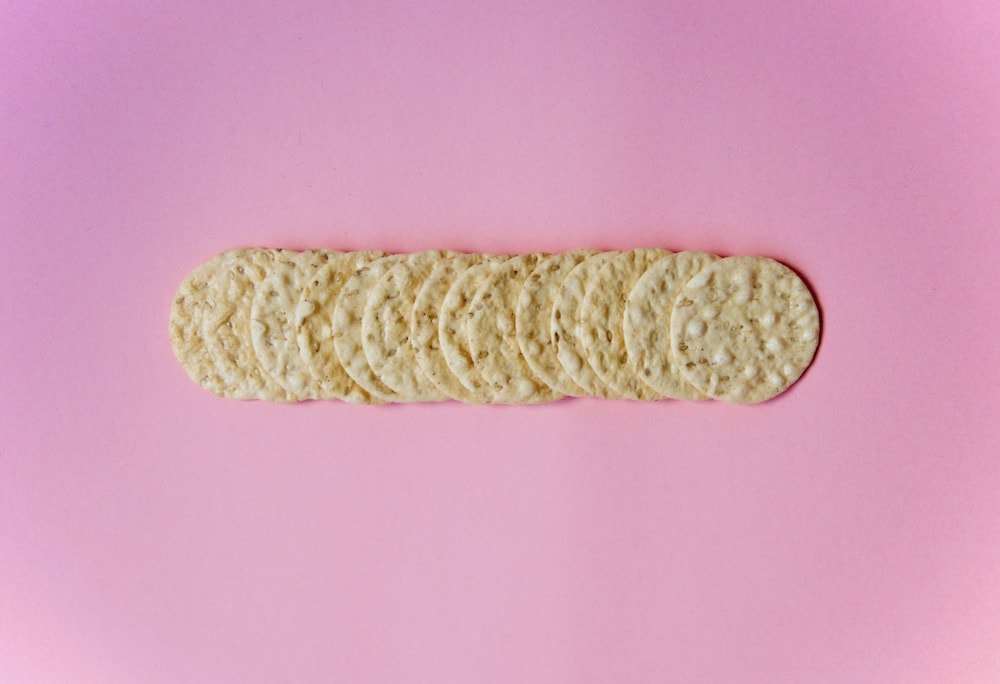 Rice Crackers
Rice crackers, like Saltines, are high in starch, which helps absorb excess gastric acid. Unlike saltines, however, rice crackers cannot go stale, and they don't contain any gluten. This makes them a good choice if you're traveling somewhere humid, or if you have allergies.
Rice also expands in the stomach, which is helpful for people who need to take a pill with food but can't muster an appetite. (Opt for a plain/flavorless variety if this is you.)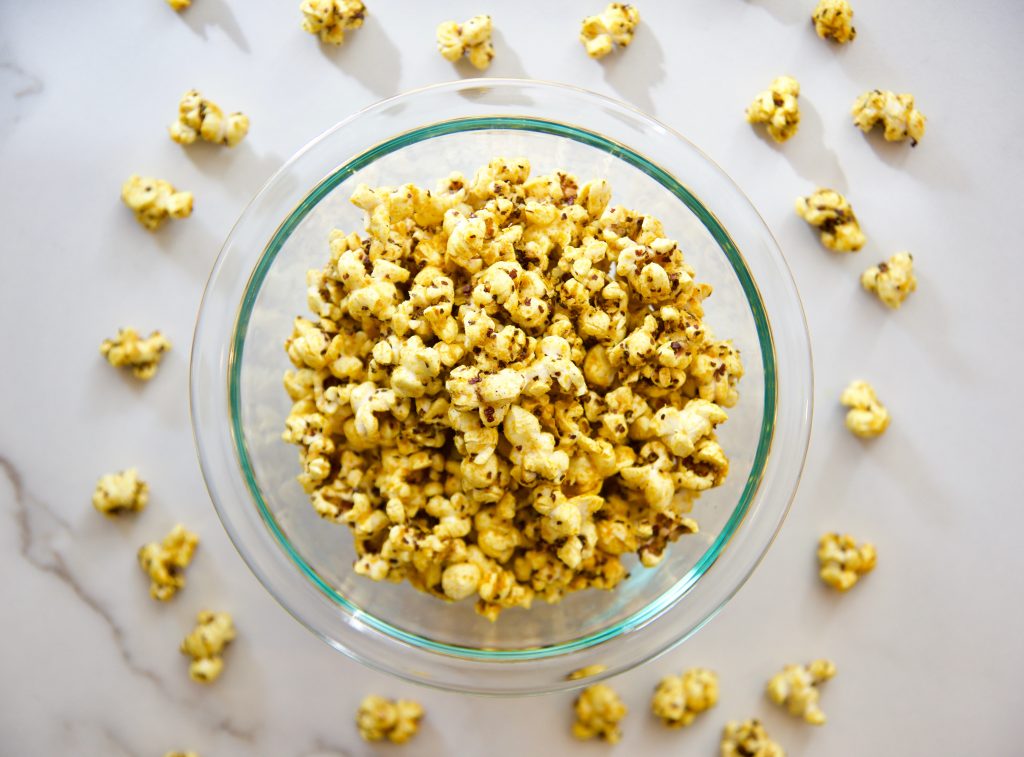 Stress-Busting Turmeric Popcorn
Our Stress-Busting Turmeric Popcorn recipe is one of G&L's most popular Mood Recipes of all time. It's one the best airport snacks for flight anxiety. Studies show that turmeric decreases inflammation in parts of the brain that regulate stress, anxiety, and depression, and this Instant Pot recipe combines turmeric, nutritional yeast, dulse flakes, and other anti-inflammatory spices that will have you licking your fingers. Make ahead of time and bring with your bag on the plane.
If you don't have an Instant Pot, no worries! Simply prepare the spice blend and add it to plain, store-bought popcorn. (I like to melt 2 Tbsp of butter and mix it into the popcorn along with the spices. This will help the seasoning stick.) You can also pre-make the seasoning and mix it with popcorn purchased at the airport. Get the full recipe here. Enjoy your trip!
***
Looking for other ways to relax on a flight? These free meditation apps can help.
Try doing these 5 Easy Stretches for Releasing Neck and Shoulder Tension— or watch one of these calming guided meditation videos if you have in-flight Internet.