Pittsburgh is often overshadowed by its slightly more cosmopolitan sister, Philadelphia– but the city that made Andy Warhol and Andrew Carnegie is a lovely destination in its own right. Pittsburgh has excellent restaurants, lovely parks, great neighborhoods, and a prodigious cultural scene, from the iconic Andy Warhol Museum and the Carnegie Museums of Pittsburgh to the Heinz History Center and the Frick Pittsburgh Museum & Gardens.
There's something for everyone in this green little post-industrial city, whether you're a tourist or native looking to dive deeper into the local scene. Want to experience a Pittsburgh rare" steak?
Curious about the origin of 'yinz' (the local PGH slang for "you all")? Or simply want to know where to get an excellent latte in the city? This guide has you covered.
Below, we spotlight a few of the best things to do in Pittsburgh, PA. It spotlights some notable restaurants in Pittsburgh, highlights local culture, and suggests a few fun things to explore.
It's a perfect little Pittsburgh Travel Guide for those who are new to the area, or visiting for a few days. Bookmark this list for easy reference later.
Enjoy your trip!
***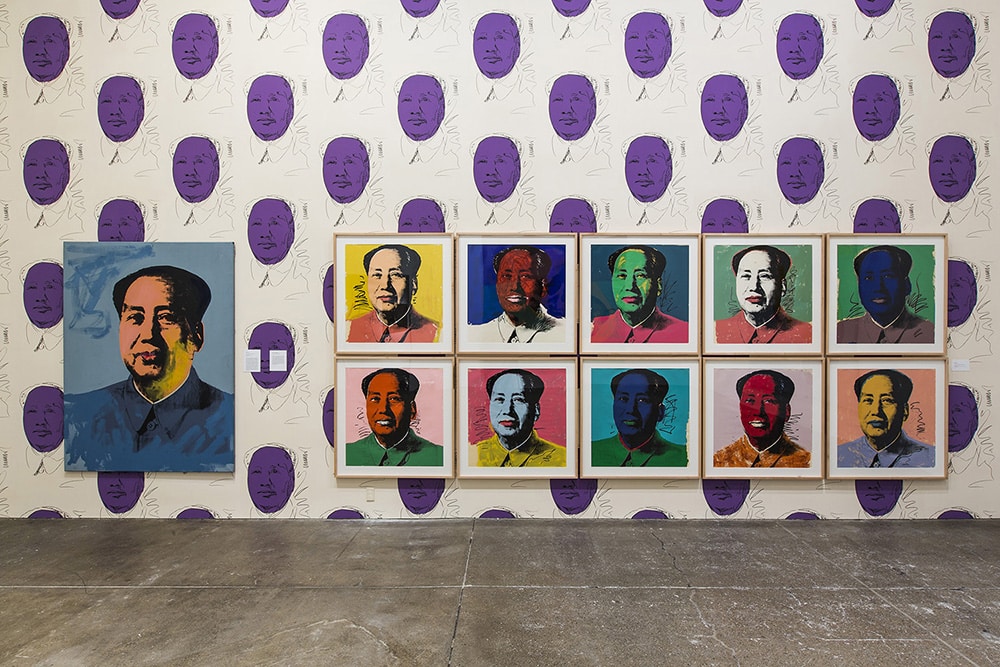 Visit The Andy Warhol Museum
The Andy Warhol Museum is probably the most iconic Pittsburgh destination, and with good reason. Andy Warhol was a native Pittsburgher, and the museum explains it best: "The Andy Warhol Museum tells Andy Warhol's story and explores his legacy through the largest collection of Warhol art and archives in the world." (Take that, New York City!)
Here, visitors can explore seven floors of Warhol's art, including the iconic Campbell's Soup Cans and Coke, as well as original celebrity portraits of Elizabeth Taylor, Jackie Kennedy, Marilyn Monroe, and Elvis Presley.
Be sure to swing by "The Factory" on the basement floor. Here, visitors are invited to experiment with Warhol's signature silkscreen printmaking and other pioneering art techniques.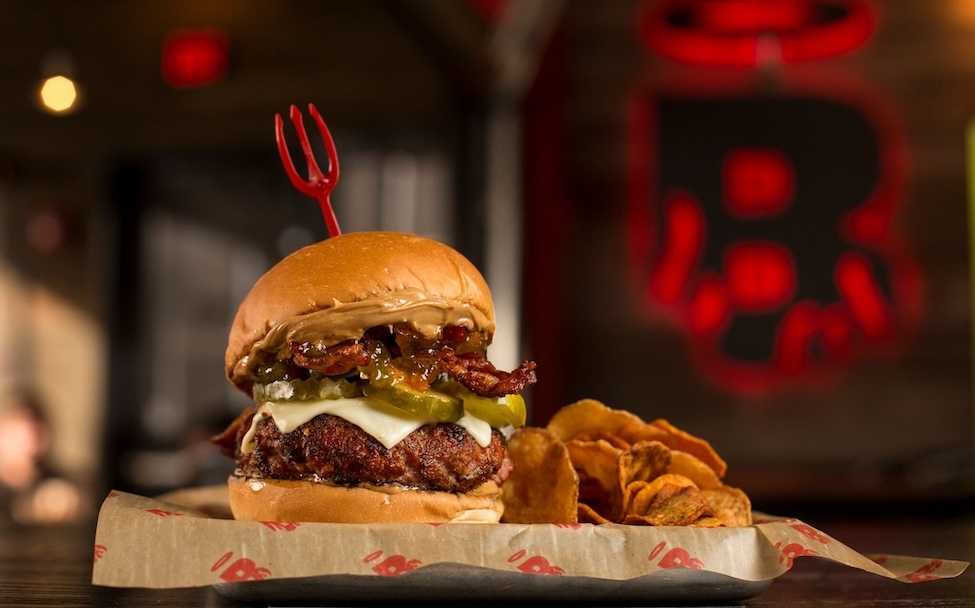 Burgatory (for Epic Burgers + Shakes)
Forget Pittsburgh– Burgatory might just make the best burgers in all of Pennsylvania. We also love the "ridiculously thick" shakes (they'll add alcohol if you are so inclined). Suffice it to say, this is not a low-calorie meal– but the chefs at Burgatory are careful to work with only the best local butchers, growers, dairies, and bakers.
Ultimately, this emphasis on high-quality ingredients has earned Burgatory a resounding place on every "best restaurants in Pittsburgh" list.
Customize your own burger made from the restaurant's own private label blend of sirloin, chuck, brisket, and short rib. Or, order off the super creative, irreverent menu. We personally recommend "The Crab Shack," "The Elk Gone Wild," or the "Piggy Butter & Jelly"– cajun-dusted ground beef and bacon burger with white American cheese, candied bacon, bread & butter pickles, peanut butter, and habanero jelly. (Trust us.)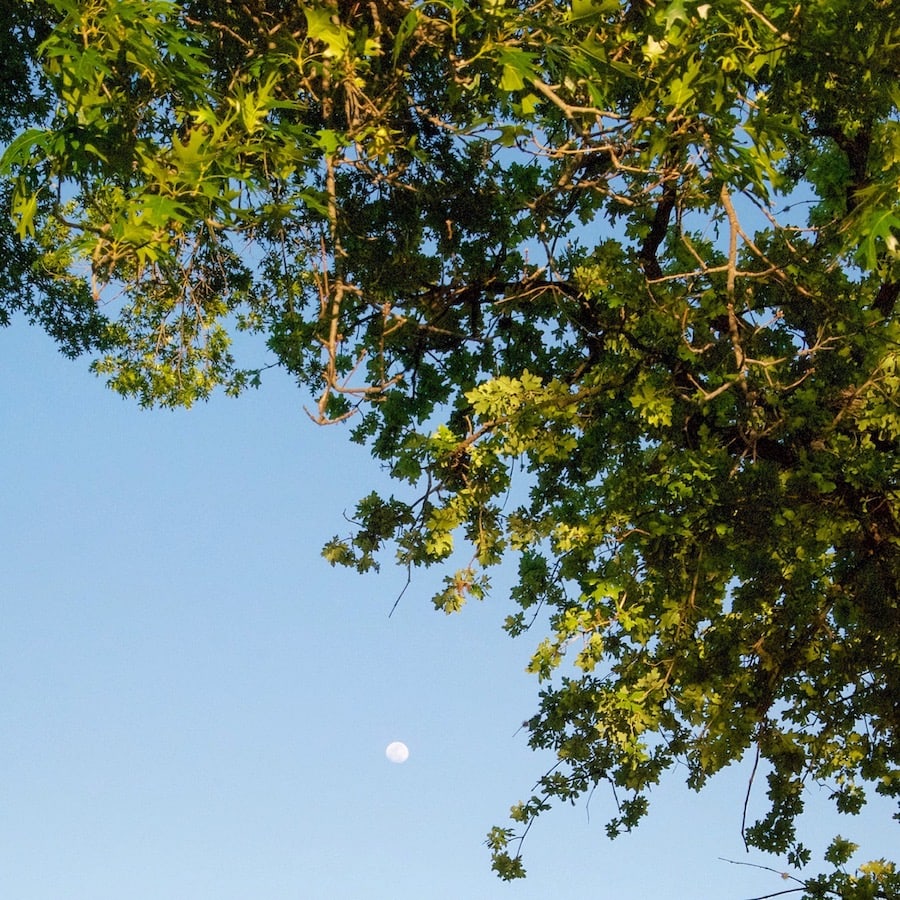 Explore Highland Park
Highland Park is a great place to run, walk, see baby ducks, and bring children to play on either of the two sprawling, epic playgrounds– you can also picnic, play volleyball, or all of the above.
In the spring, enjoy blooming trees and a lush canopy. In the summer, cool off in the shade near the central water reservoir, the park's distinguishing feature.
For most of the year, visitors can enjoy the European-style entry garden and water feature. In summer, the park also has plenty of welcoming benches and shade.
And with miles of circular running and walking paths, you'll never get bored strolling around on a nice day, no matter what the time of year. All paths are kid and pet-friendly, as well!
Phipps Conservatory & Botanical Garden
This botanical garden and glasshouse is a sight to behold. Phipps Conservatory & Botanical Garden consists of over 15 acres and 23 distinct gardens, including a 14-room glasshouse that is great for photoshoots. They also have a renowned orchid and bonsai collection, a butterfly forest, and live music in the summer.
Their stunning seasonal flower shows have been wooing visitors since 1893, too. If you're looking for some lush greenery in the city, Phipps Conservatory is the place to go. Plant and garden lovers should not leave Pittsburgh without seeing it!
The Bloomfield Saturday Farmers Market
The most comprehensive out of several small markets in the area, the Bloomfield Saturday Farmers Market runs every Saturday from May 18 to November 2. Here, you can expect to find everything from fresh local produce to grass-fed meat, local honey, and kombucha.
Be sure to keep an eye out for the Freedom Farms organic produce truck, boozy baked goods from Prohibition Pastries, and Bloody Mary Dill Pickles from The Pickled Chef.
Also be sure to check out Wise County Biscuits for buttermilk biscuits and Appalachian-inspired breakfast items (you'll know you're in the right place if you see a line).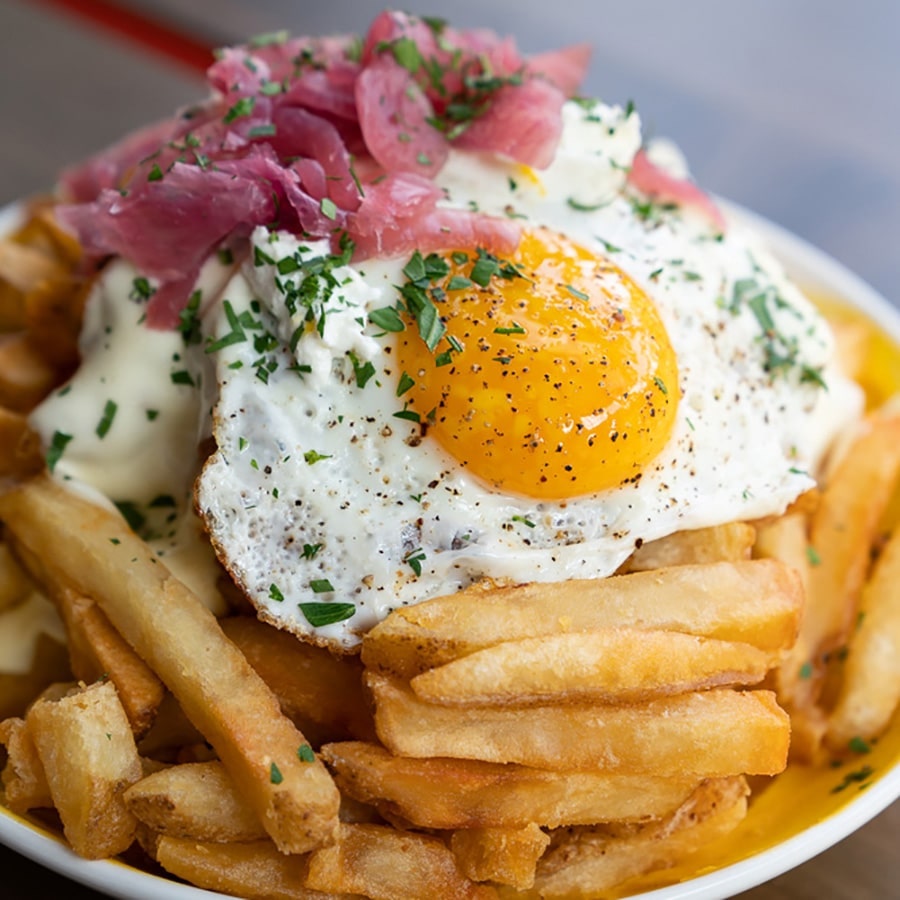 Federal Galley
Federal Galley food hall is one of two prominent food incubators in Pittsburgh– the other being Smallman Galley in the Strip District. Like Smallman Galley, Federal Galley is a unique dining concept that is best described as a "food incubator".
Here, undiscovered chefs can test-drive new concepts before opening a restaurant. Go for weekend brunch to taste a variety of delicious dishes like fried chicken and "funnel cake fries," fancy huevos rancheros, and kung pao cauliflower. Or, opt for gluten-free pizza or french fries topped with butternut squash, goat cheese, pumpkin seeds, and lentils. (Trust us, it's delicious.)
Both Federal Galley and Smallman Galley are great, but Federal is a little more open concept and draws a lively crowd on the weekends. Just be advised that the restaurants here rotate constantly, so if you discover something you love, it might only be available for a limited run.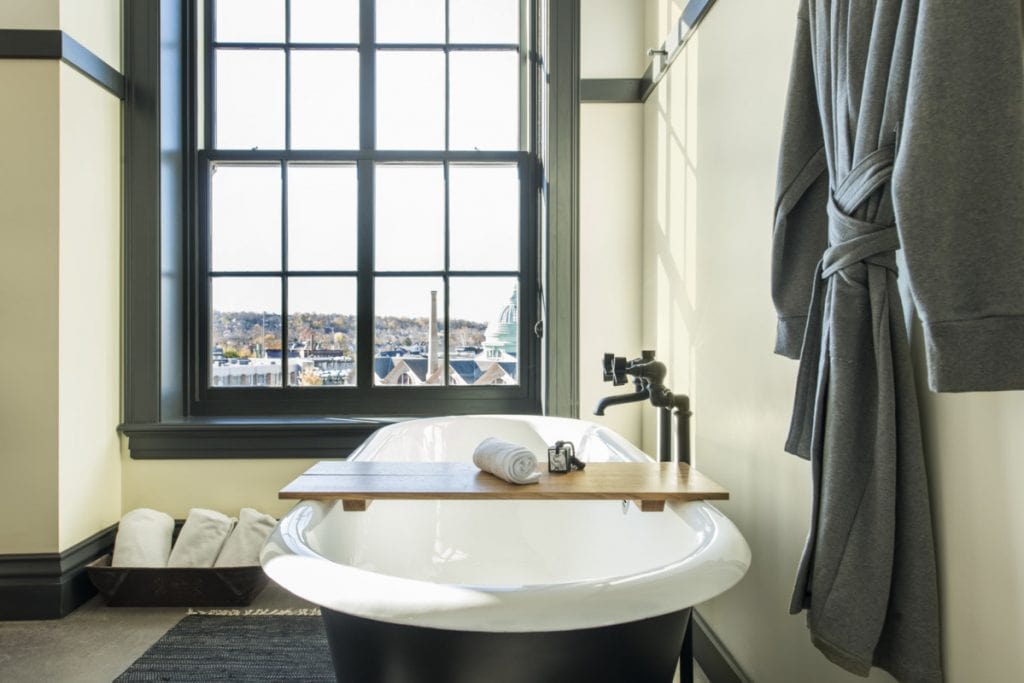 Ace Hotel Pittsburgh
The Pittsburgh edition of the Ace Hotel lives up to the chain's cultured, "cool" standards. Housed in a century-old YMCA in the heart of the city's East Liberty neighborhood, the Ace Hotel Pittsburgh is close to some of Pittsburgh's best restaurants, museums, and art galleries. (Additionally, the Carnegie Museums of Pittsburgh and Phipps Conservatory are just a short Uber ride away, or about 2 miles walking.)
The modern, minimalist rooms offer complimentary Wi-Fi, designer toiletries, and excellent room service. Suites feature add-on freestanding tubs, sitting areas ideal for hosting, functional turntables, and acoustic guitars.
Overall, the vibe is lively and hip. And the in-house Whitfield Restaurant is also a delicious destination in its own right!
The Duquesne Incline
The Duquesne Incline is hilltop perch with excellent views of downtown Pittsburgh, which can be reached by car or a picturesque ride in a cable car. Pittsburgh has a surprisingly lovely skyline– especially when viewed across the water from the observation deck.
Best of all, the cable cars are the same original wooden cable cars from when the incline first opened in 1877. They've been reinforced using modern engineering, of course, so you can experience the charm without the fear.
Get Sandwiches at Primanti Brothers
No other sandwich shop is as synonymous with Pittsburgh as Primanti Brothers. The counter has served hearty sandwiches topped with fries, coleslaw, and tomatoes since 1933– think pastrami, roast beef, corned beef, and old fashion fried jumbo bologna, all of it covered in french fries and deli toppings.
Primanti Brothers' original strip district location is open 24 hours and 7 days a week, and you'll want to come hungry. These sandwiches are delicious, but they're huge!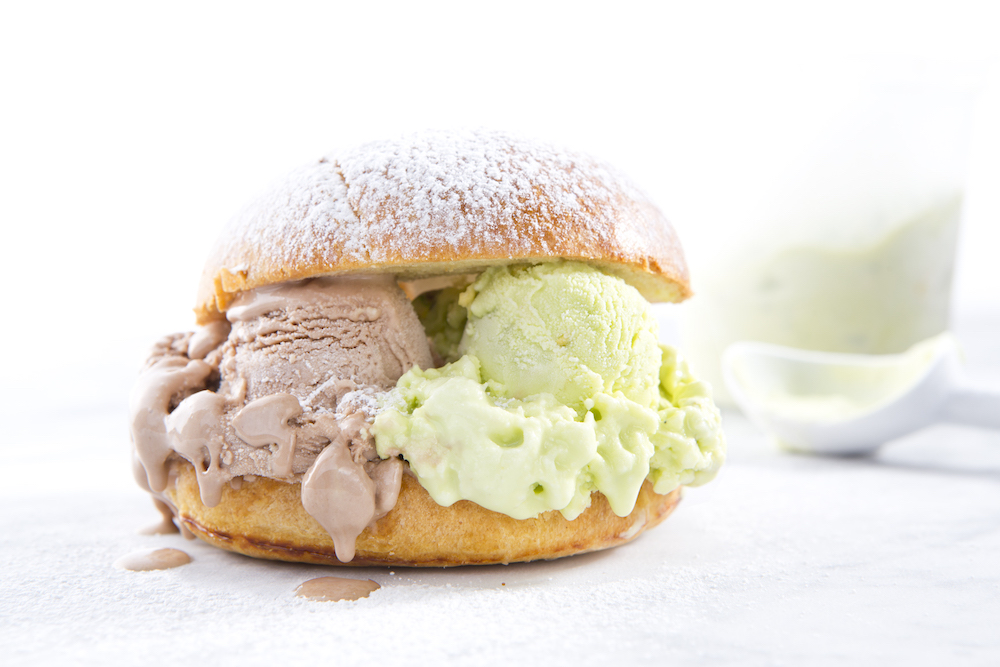 Millie's Homemade Ice Cream
Summer in Pittsburgh means ice cream at Millie's– or in a to-go cup. Either way, just be sure to get some! Millie's Homemade Ice Cream is a Pittsburgh original, with three locations in Shadyside, Market Square, and Bakery Square. We love their homemade waffle cones and the range of seasonal, locally-sourced ingredients.
If available, check out their Warm Brioche Ice Cream Sandwiches (yes, you heard that right) which are exclusive to the Shadyside location. Locals love "The Best Chocolate" and "Chad's Vanilla", but you can't go wrong with any of the other unique flavors like (most recently) Flowers, Ricotta Almond, or Honey Apple.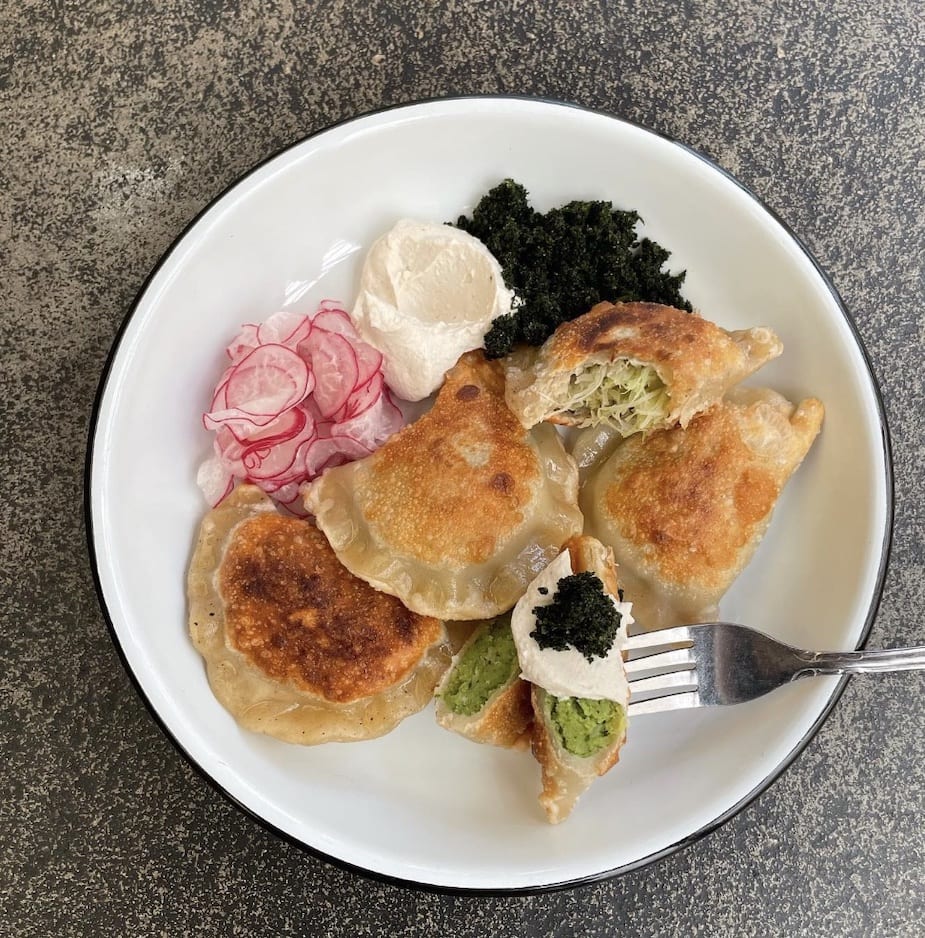 Apteka for Modern Polish Twists
There's a large polish population in Pittsburgh, and Apteka's Euro-Polish inspired vegan dishes honor this population beautifully. The New York Times even recently named Apteka one of The 50 Most Exciting Restaurants in America Right Now.
Take, for example, the "Boczniaki z kapusta", an oyster mushroom and cabbage hash braised in beer broth and butternut miso with rye crumb. Or, consider the gluten-free Kluski Slaskie, made with baby lima bean, winter bitter leaves, potato dumplings, fried buckwheat, and marjoram.
We love this restaurant's ability to elevate Polish classics and infuse them with nutrient-dense superfoods.
While there's still an opportunity to order classic sauerkraut and mushroom pierogis, the Baba Burger is something of a crown jewel. This beet-and-buckwheat patty features black garlic, horseradish slaw, pickled beet, pickled jalapeno, and dill.
Thoughtfully executed to please even the most discerning Polish grandmother, every dish on Apteka's menu is plant-based, as well. Babcia would be proud!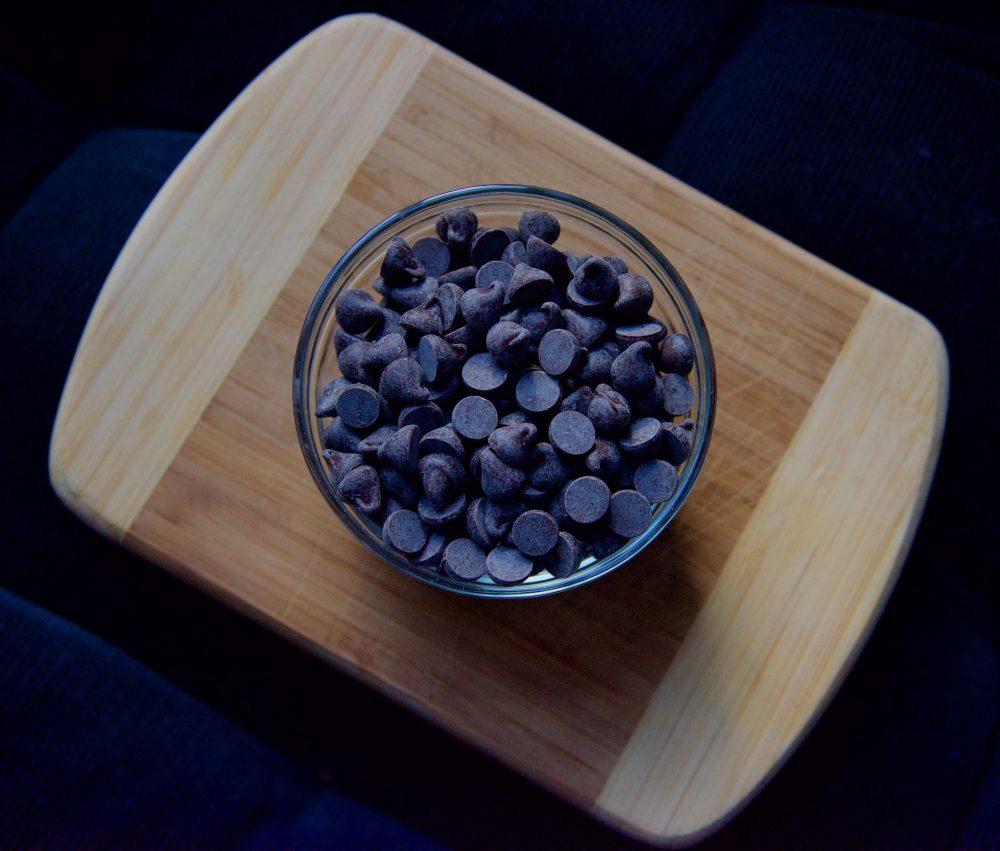 Grandpa Joe's Candy Shop
Grandpa Joe's Candy Shop is a one-stop-shop for new and vintage candy including the iconic Clark Bar, which was invented in Pittsburgh. The inventory here is overwhelming but impressive: the store stocks seemingly every brand of mainstream and rare candy ever made. (Seriously, Grandpa Joe's has it all.)
In addition to the candy, one room also includes an impressive array of homestyle sodas in glass bottles. They also have a counter featuring handmade chocolate-dipped potato chips, cookies, eclairs, caramels, and old-fashioned peanut butter cups, and more.
Heinz Memorial Chapel at the University of Pittsburgh
The Heinz Memorial Chapel is the architectural centerpiece of the University of Pittsburgh, dwarfed in size by the adjacent Cathedral of Learning, a 42-story gothic skyscraper that houses university classes, libraries, a print shop, and a student food court. Several stories below, this non-sectarian chapel boasts impressive stained glass windows behind an imposing gothic facade.
Catch a tour on Monday, Wednesday, or Friday at 10 AM, or on Tuesday/Thursday at Noon. Because the chapel typically hosts weddings on the weekends, plan to visit during the week if you can.
Upscale Dining at Wild Rosemary
Wild Rosemary Bistro is one of the best restaurants in Pittsburgh. The intimate Bistro showcases a limited menu of upscale classics like soft-shell crab, New York strip, and Grilled Scallops. Of course, the dishes at Wild Rosemary are never as simple as they sound.
The "softies" come sautéed crisp with lemon and mint; the New York strip comes in a "pot baker" topped with brie; and the grilled scallops feature crème fraîche, white wine, roasted tomatoes, wilted rocket, and Locatelli Pecorino Romano. And of course, the menu changes weekly based on what's seasonal.
Overall, this one of the "fancier" restaurants in Pittsburgh. Reserve well in advance.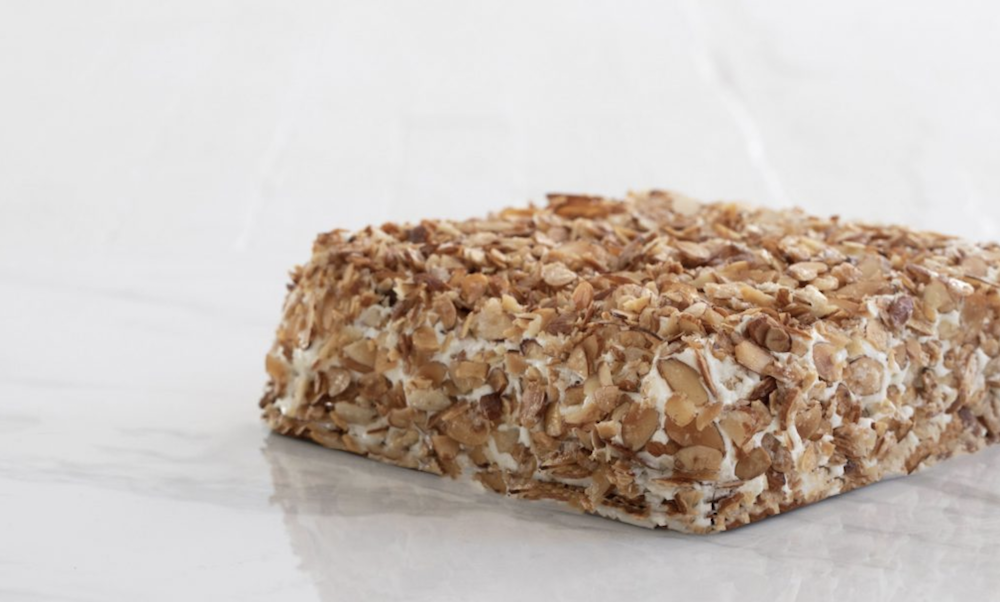 Prantl's Bakery for Famous "Burnt Almond Torte"
Prantl's Bakery is famous for its iconic Burnt Almond Torte, which the Huffington Post once named the "Best Cake in America". The torte consists of impossibly fluffy vanilla and buttercream base layered with custard and topped with candied almond slivers and sugar flakes.
As another food critic once described it, "it tastes like a cloud." Henry Prantl invented this torte over 50 years ago, when there was an almond surplus in California.
At the time, growers were trying to get bakers to use almonds in new and exciting ways in order to boost sales. As a result, Prantl's creation continues to be a Pittsburgh tradition to this day.
While at Prantl's be sure to also check out "Kaufmann's Thumbprints"— a signature thumbprint shortbread topped with a voluminous peak of frosting. The thumbprints come in over 60 flavors that Pittsburghers adore, including French Buttercream Nut, Quadruple Chocolate, and S'mores.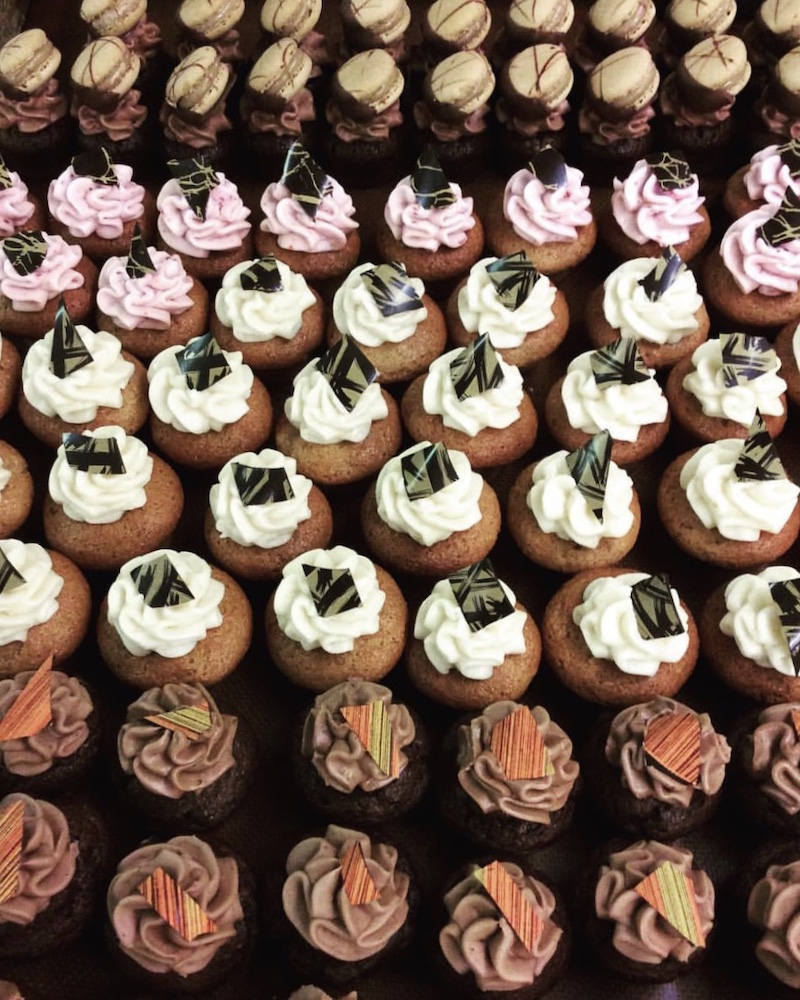 Café Chocolade
Café Chocolade draws praise from locals for its reliable gluten-free and vegan-friendly menu, which is why it is regularly voted the Best Gluten-Free Restaurant in Pittsburgh.
Today, the café offers around 100 gluten-free and 60 gluten-free vegan items. This includes delicious crepes and other classic French pastry items that are typically hard to find in gluten-free or vegan versions. We also like their sautéed avocado salad, homemade vegan cheeses, and gluten-free baguette (a rare find).
Favored even by those without dietary restrictions, the lunch menu changes regularly. Best of all, the chef's starches are all organic and GMO-free.
Related: Read our guide to The 5 Best Gluten-Free Restaurants in Pittsburgh.
The Frick Pittsburgh Museum & Gardens
The Frick Pittsburgh is a collection of museums that comprise the Art Museum, Car and Carriage Museum, historic Clayton Mansion, and the beautiful Greenhouse & Gardens. Car lovers will adore the Car and Carriage Museum, and plant buffs will enjoy exploring the greenhouse.
In the summer, the Cafe at the Frick is also one of the most beautiful and best restaurants in Pittsburgh, surrounded by lushly landscaped alleys. Besides which, the food is delicious and refined. (Feel free to google a picture of their open-faced pot roast.)
Inside, the Frick Art Museum features everything from 18th century French and Italian Renaissance painting to Chinese porcelain. Look out for Summer Fridays at the Frick, which take place from June to August. On these days, admission is free and features a variety of public performances, family-friendly programming, and unique outdoor dining options.
Allegro Hearth Bakery
Allegro Hearth Bakery makes crusty European-style breads that will leave Francophiles swooning. Even more exciting, however, are the unique specialty breads like vegan focaccia and Blueberry "Corn" bread, which is only available on Tuesdays.
Fortunately, Allegro Hearth Bakery also sources a lot of sandwich bread to local cafes like B52 (below), so you can expect to see it on local menus.
Otherwise, you can swing by the bakery to pick up a fresh loaf en route to a potluck. Or, buy a loaf on your way back from the farmers market.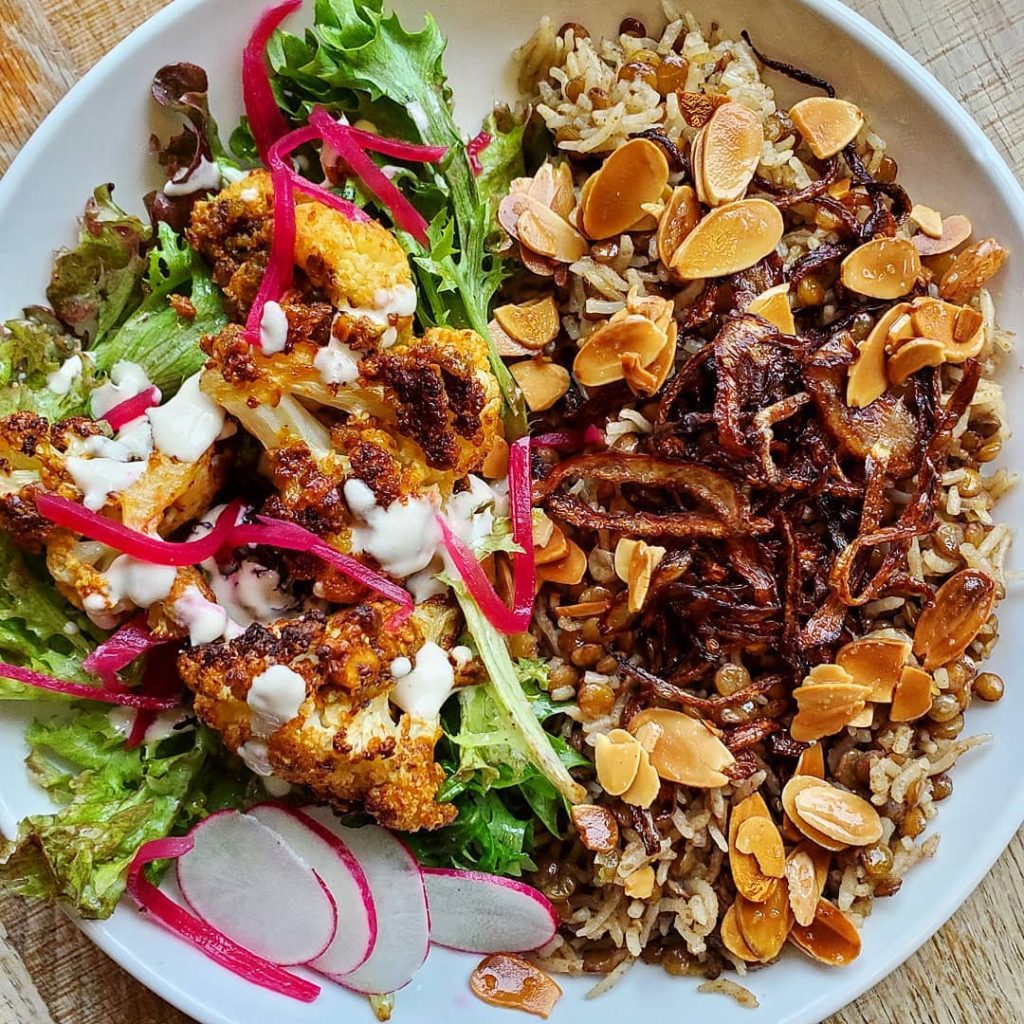 B52 Vegan Café
Arguably the best vegan restaurant in Pittsburgh, B52 Café is popular among non-vegans, as well. The café offers a fusion of American and Middle Eastern cuisine. They also serve an array of respectable baked goods, chocolates, and a full espresso bar.
Swing by to get take-out before your Highland Park picnic, or cozy up into one of their booths for the in-house experience. Past favorite menu items include foodie-friendly specials like oyster mushroom po' boys (fried oyster mushrooms with wakame, slaw, "honey" mustard, and pickles on a rustic Allegro Hearth Bakery roll). So good!
We also can't get enough of their spicy kofta burgers with chipotle "chz", caramelized red onions, fried jalapeños, avocado creme, romaine, cilantro and za'atar fries. Yum!
***
Related: Discover more fun destinations in our critically-acclaimed Travel Well section, which explores charming cities from Honolulu to the Hamptons. We also spotlight popular as well as up-and-coming cities in Canada and Europe. Enjoy your trip!