Perhaps more than any other region in Canada, British Columbia is known for its rugged, unspoiled nature. Crisp, fresh air, snow-capped mountains, and lush, towering old growth forests define this sumptuous and increasingly alluring part of the globe. That's why Vancouver in particular has become synonymous with the great outdoors– but those uninitiated don't always realize that Vancouver is also an excellent city for food, fitness, and other fun cultural happenings. Accordingly, this bespoke Vancouver travel guide spotlights the best things to do, see, and explore, where to dine on fresh, local seafood, and other insights on the burgeoning art scene and lesser-known aspects of this charming, often eclectic community.
There are huge Sikh and Asian populations in Vancouver, for example, which is cogently reflected in the city's markets, culinary exploits, and artistic offerings. Other intriguing cultural nuances abound.
Because of its trendy hipster vibe (craft beer! vintage plaid! coffee! bikes!) Vancouver has also been called the "Brooklyn of Canada"– a title it well deserves. Moreover, Vancouver is a great destination for people who love to combine cultural experiences with the outdoor adventure.
Like most of British Columbia, however, Vancouver is rainy and gray most of the year, with the most optimal travel conditions in the late Summer and early Fall.
Thus, the best time to go to Vancouver is in August and September, when the rain subsides and the cold temperatures haven't yet set in. As in Seattle, overcast skies are part of Vancouver's charm– and there's still plenty to do even when weather conditions aren't optimal. (Just be sure to pack comfortable footwear and a raincoat, just in case.)
Below, we spotlight some of the best things to do in Vancouver, in no particular order. If you do even just a few of the things listed in this Vancouver Travel Guide, you're sure to have a great trip. Enjoy!
***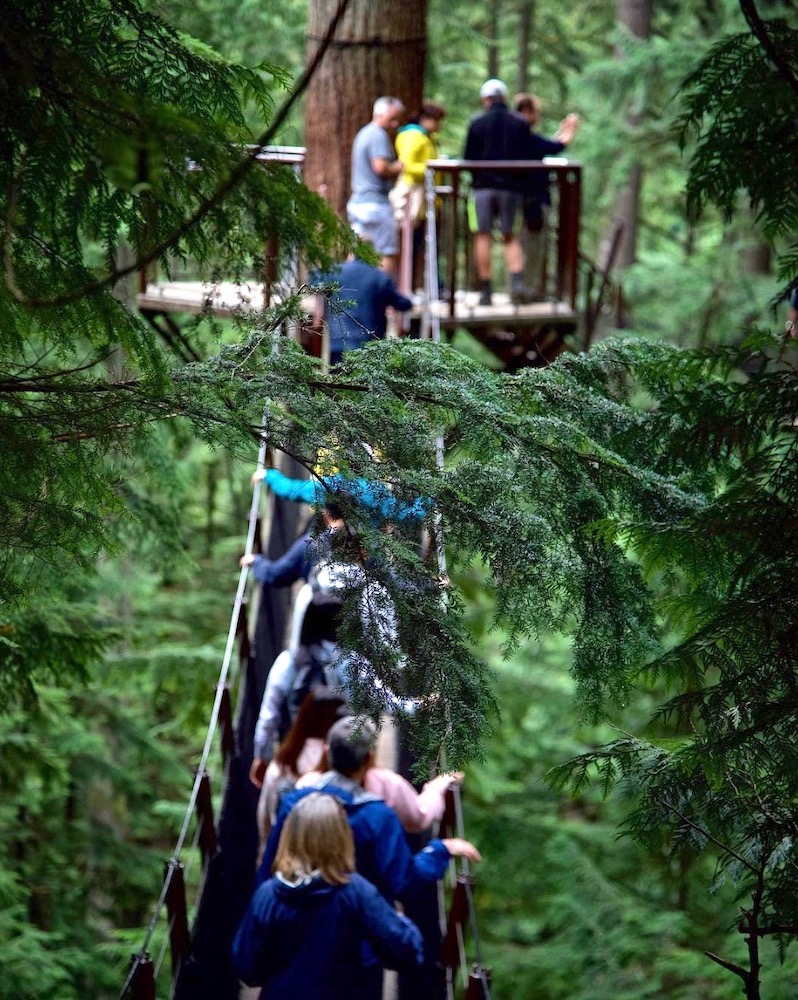 Capilano Suspension Bridge Park
Capilano Suspension Bridge Park is one of the most iconic destinations in the forests of North Vancouver, so expect a crowd. The centerpiece of this educational outdoor recreation center is a lovely suspension bridge (and surrounding platforms with several treetop canopy walks, above shown) which is a must for any visitor who wants to experience a natural setting that adequately represents British Columbia rainforests. Towering Douglas Fir, Western Red Cedar, and 800-year-old Western Hemlock trees abound.
In Winter, the Canyon Lights Festival illuminates the suspension bridges at night, which makes for a great photo-op with gingerbread cookies, sing-along carols, and a holiday band. For the rest of the year– throughout the lush green Summers and colorful Fall foliage– the bridges are open for exploring.
We love the less-frequented canopy walks that provide various vantage points from which to explore the upper story of the canopy. If you go early, before the crowds, you might even feel like you have the forest to yourself. The Cliffwalk, a series of cantilevered and glasses-bottom walkways, also provides unique vantage points for people who are a little more adventurous. (Be advised these can get slippery, but the park provides biodegradable ponchos if it's raining.)
Capilano Suspension Bridge Park also has a fantastic gift shop where you can buy foodstuffs like artisanal BC salmon jerky and maple syrup. They also sell select outdoor clothing styled in the local fashion, as well as First Nation's pottery, art, jewelry, and dream catchers. (I recommend you buy a dream catcher as a souvenir.)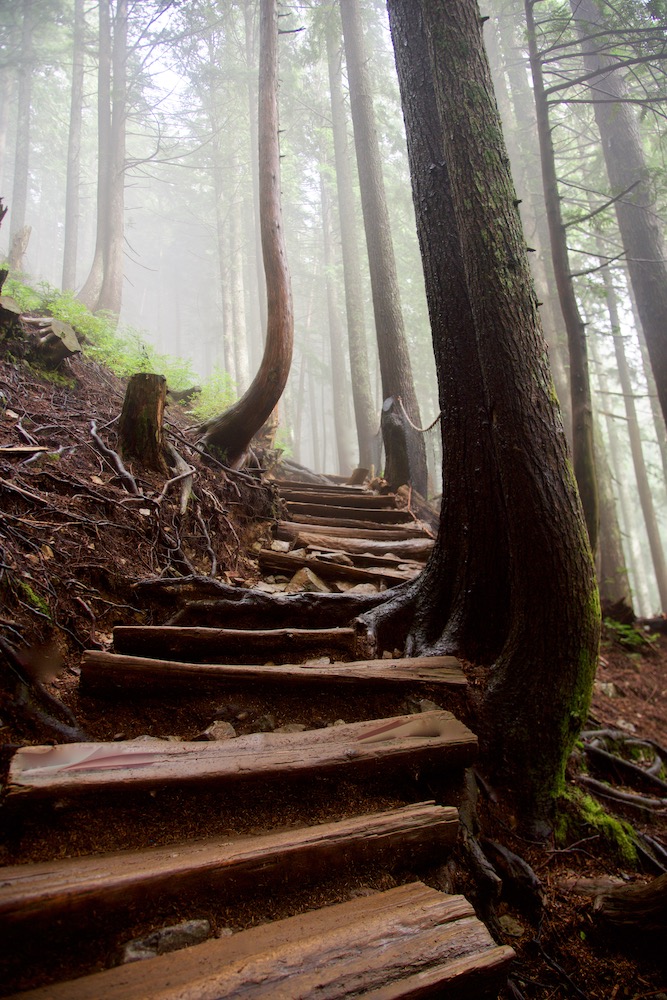 The Grouse Grind
The most famous (and infamous) hike in Vancouver is a short but nearly vertical passage called the Grouse Grind. This 1.8-mile trail on Grouse Mountain rises 853 meters (or 2,800 feet, if you're coming from America) over a course of 2,830 stairs.
The footing is good and the trail is very clear, but the hike is so steep and hard that it takes most people an hour and a half to complete it. (For reference, most people can comfortably walk 4 miles an hour… this is less than half that distance and it takes twice as long!)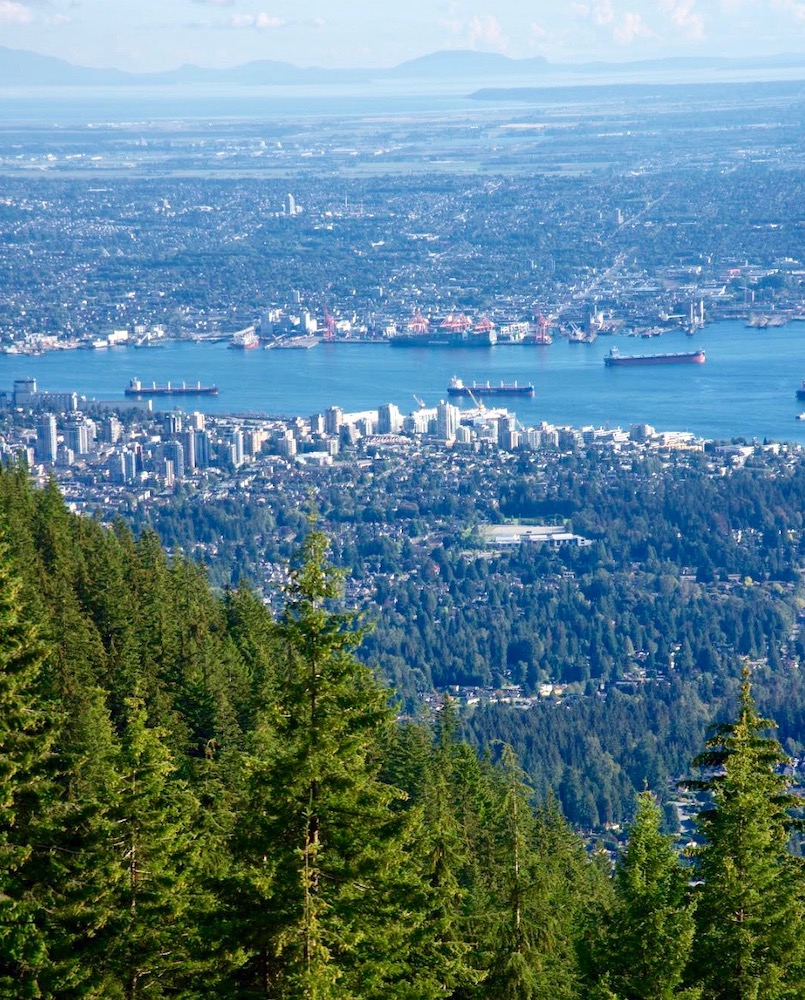 For novice hikers, the Vancouver parks department recommends allocating 2 hours. At the summit, you'll be rewarded with beautiful views and a cafe where you get refreshments and take in views from the top of the mountain.
Then, ride the cable car down for stunning views of "VanCity" from the summit (above shown). Also: this hike is very shady. That being said, it is not advisable to hike the Grouse Grind after a rainstorm, as the steps can get slippery and the lack of intense sunlight means they stay wet for while.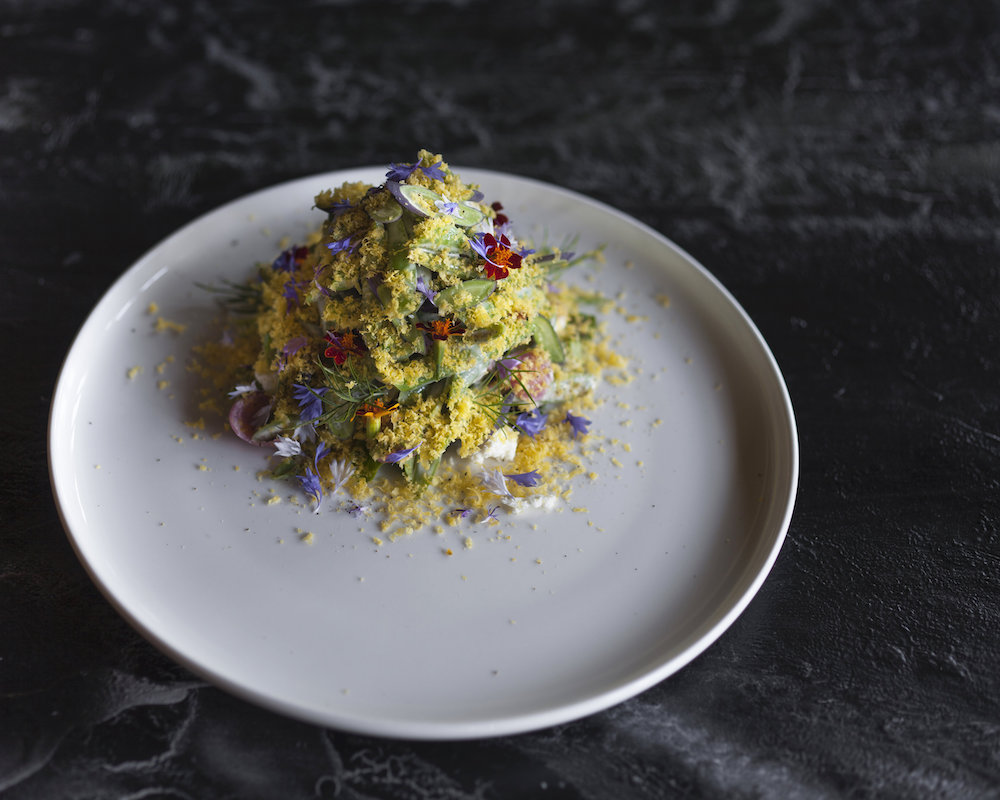 The Acorn Restaurant
The Acorn Restaurant is an amazing farm-to-table establishment that offers the best plant-based vegan and vegetarian fare in the city. The New York Times once called The Acorn "visually alluring, and, more important, delicious" while CNN referred to it as one of the "World's 10 Best Vegetarian Destinations."
Anyone who's been will confirm that this is true. Using the best seasonal, local ingredients, The Acorn is one of the best restaurants in Vancouver.
Look out for specialty appetizers like Allium Salad with organic local Walla Walla onion, roasted red Russian garlic + Saskatchewan pinto bean paté, onion skin gelée, and za'atar spiced potato chips. Or, opt for a more robust entrée, like Beer Battered Halloumi with zucchini + potato pancake, smashed peas, mint yogurt, and lemon balm from the Acorn's own garden.
Whether you're a vegetarian, vegan, or carnivore, every guest will find something beautiful, delicious, and unique on the menu. Be sure to reserve in advance!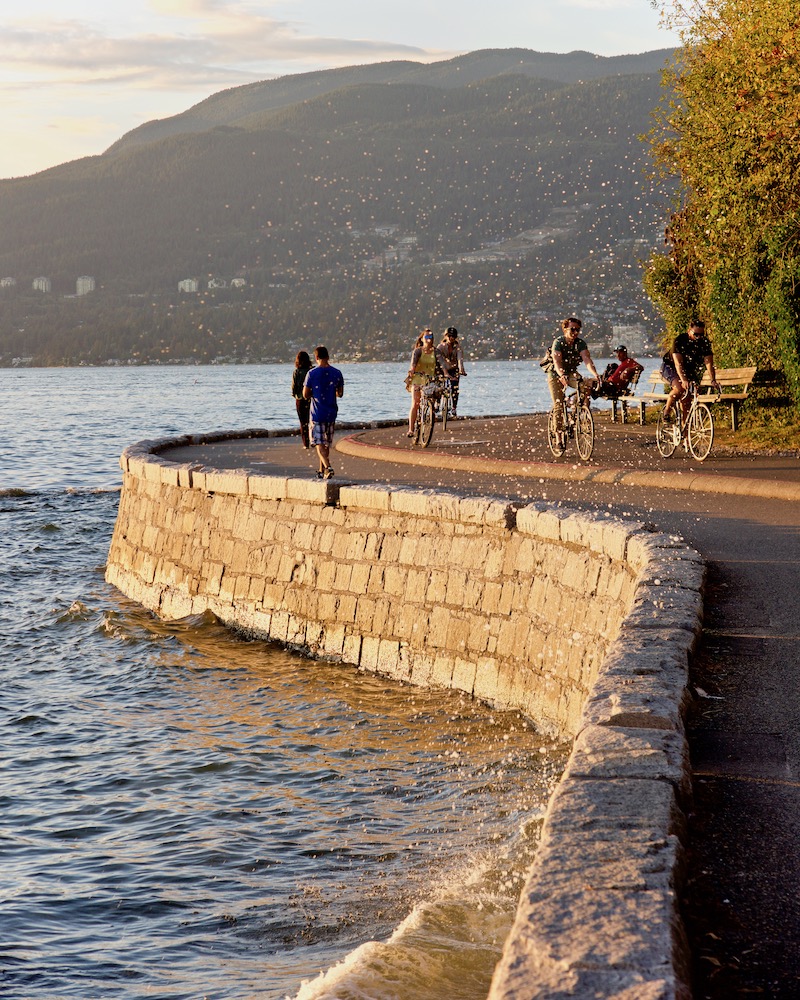 Bike or Walk the Stanley Park Seawall
Stanley Park is Vancouver's sprawling, 405-hectare (1001 acre) oceanfront park, which is surrounded on three sides by the waters of Burrard Inlet and English Bay. Think of Stanley Park as Vancouver's "Central Park." It's a popular tourist recreation spot with seemingly endless hiking trails and beachfront trails for biking and walking, as well as gardens, greenhouses, and athletic fields.
Biking the Stanley Park Seawall at sunset during the months of August, September, or October is particularly amazing– there are bike rental stations around the park. This "only in Vancouver" activity is also great year-round (you just might not have sunny skies or jacket-free temperatures). The scenery is stunning, especially along the iconic seawall, which borders the park for 28 km (approximately 17.5 miles).
Along the seawall, you'll take in views of the forest, mountains, ocean, passing ships, and perhaps even the occasional stand up paddle boarder drifting into the sunset. If you stay just slightly after dark on a clear night, you'll also witness lovely pink sunsets as the moon rises over the Bay.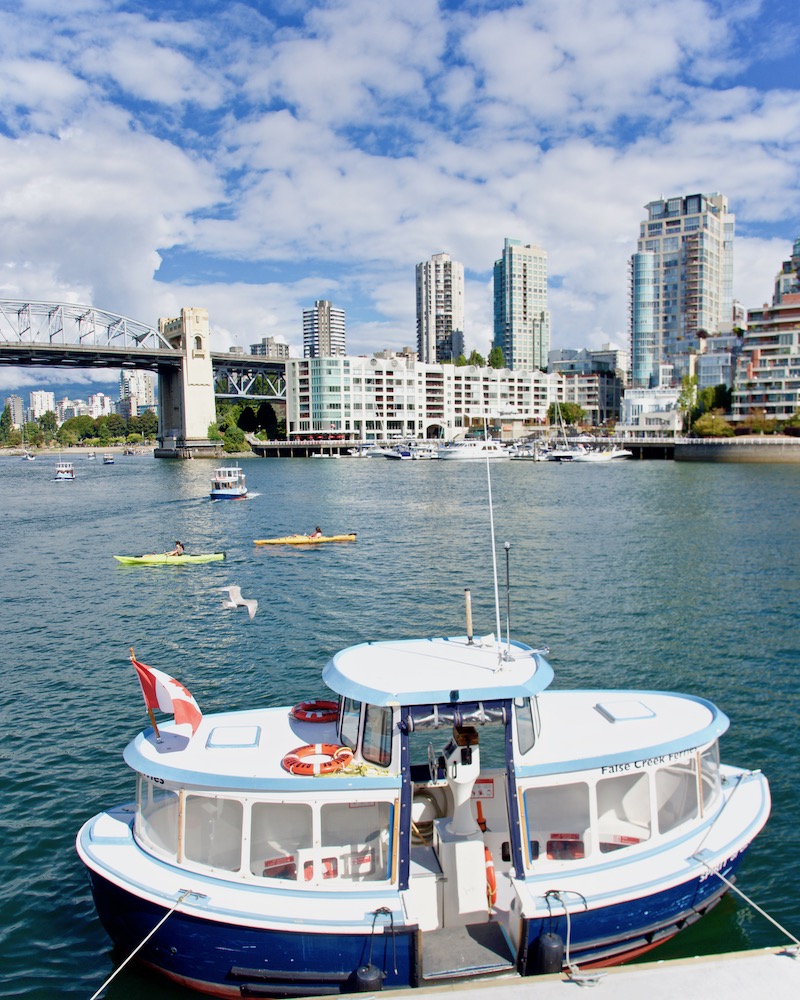 Granville Island Public Market
Farmers Markets in Vancouver are exceptional, which is why the Granville Island Farmers Market at Granville Island Public Market typically features at the top of every Vancouver travel guide. The Granville Island Farmers Market on Thursdays is the oldest and most established market in the city.
With a lovely mix of industry, gastronomy, and market vendors, the Granville Island Farmers Market makes for a lively, food-filled afternoon on the waterfront. You can get everything from fresh produce, meat, dairy, and baked goods to spices, beer, and specialty food items.
Granville Island Public Market is a great place to get lunch and people watch. Or, shop around the mixed-used retail shops, where one can buy everything from canoes to baby clothing. Other farmers markets in Vancouver that are worth checking out include:
All of these markets have a fine selection of local food and crafts. But, if you can only go to one market during your visit to Vancouver, make sure it's the Granville Island Public Market! It's the best. 🙂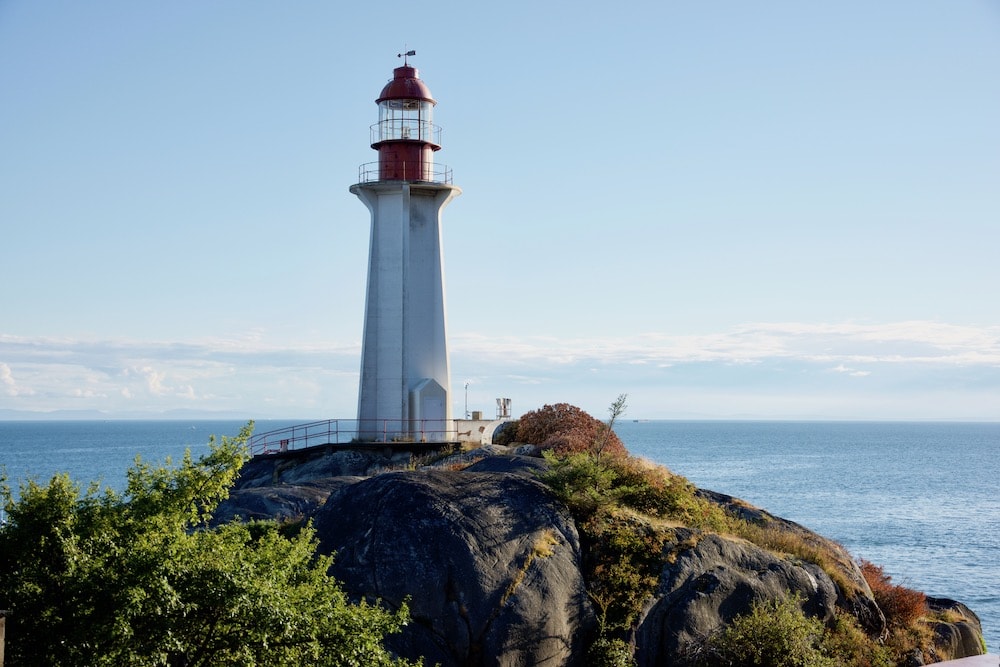 Lighthouse State Park in West Vancouver
The North Shore is much quieter than Vancouver city proper. Think of it as the Marin to Vancouver's San Francisco, or the Brooklyn to Vancouver's Manhattan. It's also significantly less developed: no big buildings here, just beautiful parks and residential neighborhoods. This is where Grouse Mountain and Capilano Canyon are located, along with a number of excellent hiking and skiing trails.
However, if you travel just a bit further West (by bus or by car) you'll encounter the much more contemplative Lighthouse State Park, which is sensationally beautiful during golden hour in the Summer and Fall.
Here, you can enjoy an extremely flat, pleasant walk through mostly virgin rainforest until you reach the coast, where you can picnic on the rocks in full few of the iconic Point Atkinson Lighthouse overlooking Burrard Inlet. (It's a National Historic Site and one of the most photographed "hikes" in Vancouver.)
Moreover, there's nothing finer than watching the boats sail by at sunset when the weather is nice. It's also a great place to journal, read, or chat with a friend.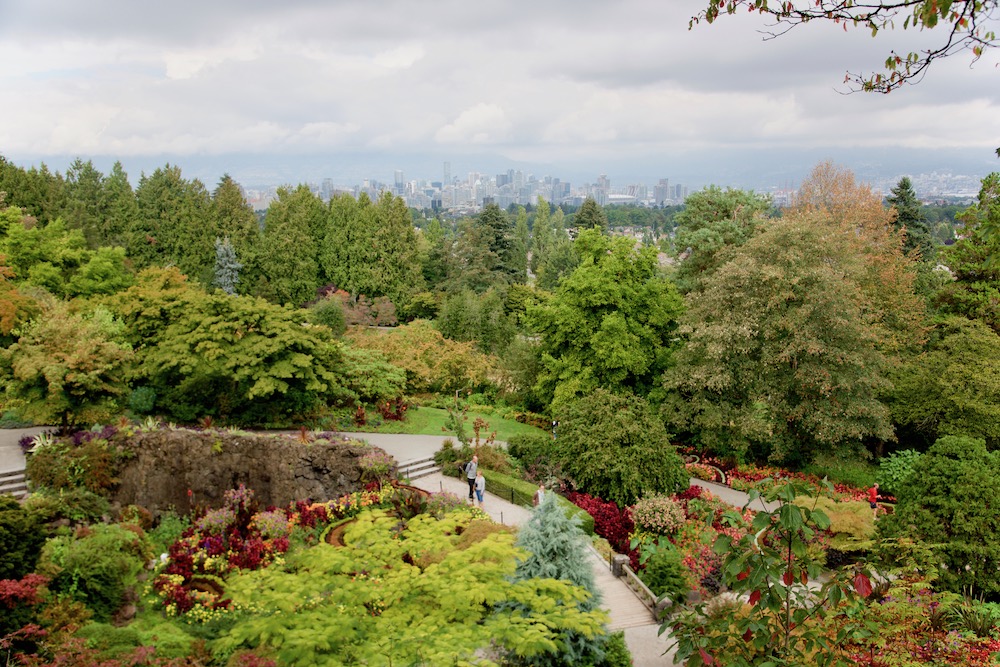 Queen Elizabeth Park and Seasons in the Park
Located about a 15 minute drive from Downtown Vancouver, Queen Elizabeth Park has one of the best maintained gardens in all of Canada. It also has some excellent views of the Vancouver skyline, which you can see just past the treeline in the picture, above.
For a perfect visit, first get brunch at Seasons in the Park, then explore the impeccably manicured garden afterwards, keeping an eye out for seasonal thistles and Oregon grape, two distinct local blooms.
Seasons in the Park is the restaurant inside the park where celebrities and diplomats go to dine in Vancouver. Presidents Boris Yeltsin and Bill Clinton got dinner here, Sarah McLachlan (who is from Vancouver) had her wedding reception here, and the International Olympic Committee has hosted events here. The gourmet menu spotlights regional West Coast cuisine, and the location, view, and service cannot be beat.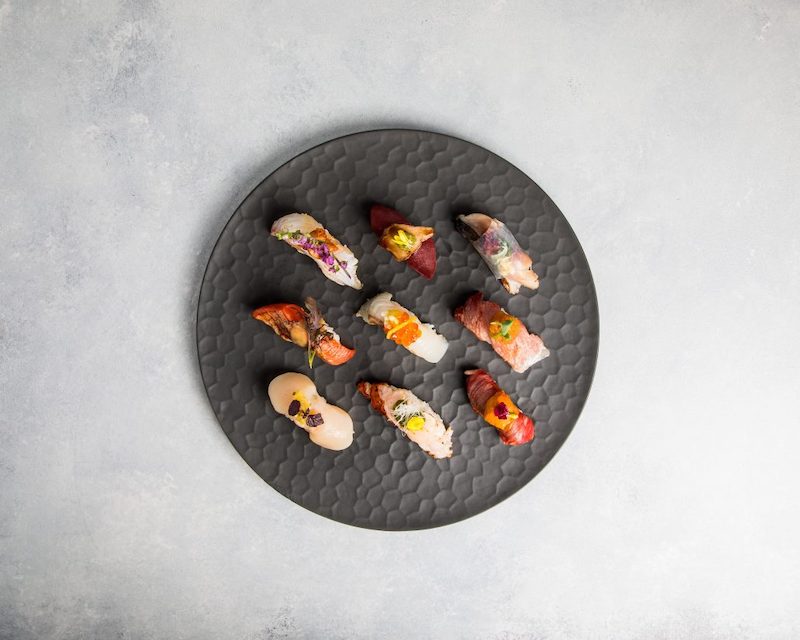 Miku
Miku makes some of the best sushi in Vancouver– and maybe anywhere! We love the Salmon Oshi Sushi, served in a stack consisting of pressed, wild-caught BC sockeye salmon, jalapeño, and a hint of sweet Miku sauce.
This is THE place to go if you're looking to get fresh sushi in Vancouver, which is one of the best things you can eat in the city. (Also see our "What To Eat" section, below.)
While a meal at Miku comes with a steep price tag (the Aburi Kaiseki chef's tasting menu is $150 per person) there are several entrees that are $30 or less. Just be sure to include at least some sushi in your order. (Specialty sushi, nigiri, and sashimi range from $4 to $20 per roll.)
Dessert is also excellent, detailed and pretty like only Japanese-inspired cuisine can be. Oh: and be sure to ask for a window seat. The waterfront views are lovely!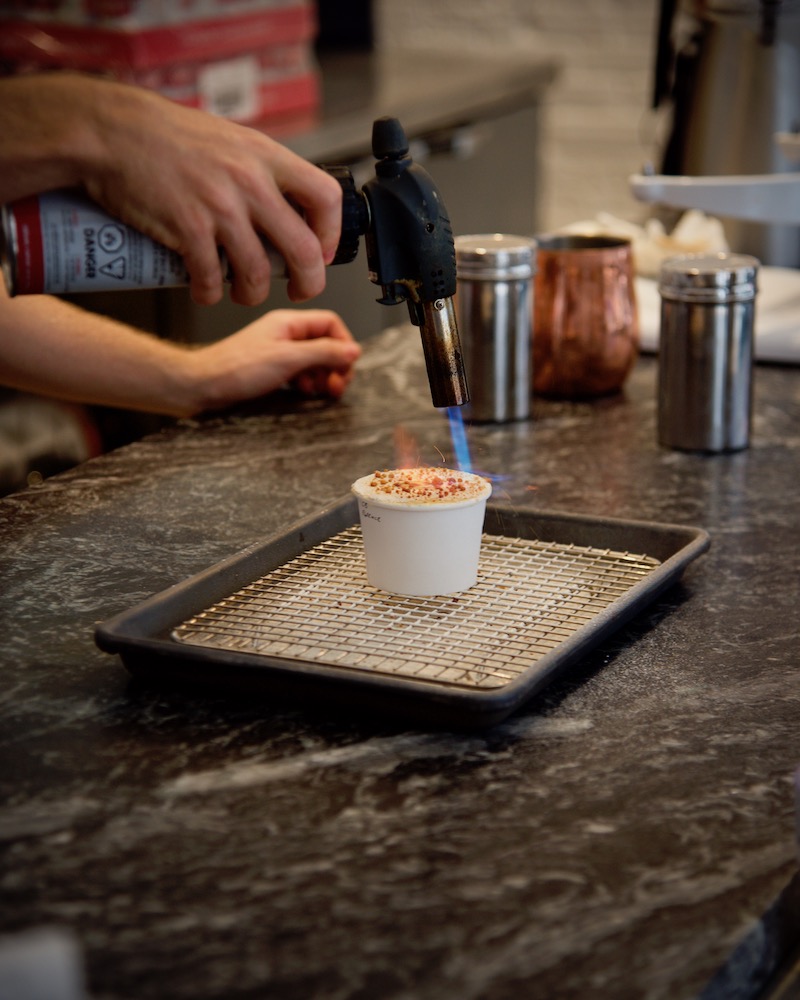 Mister Artisan Ice Cream
Mister Artisan Ice Cream is a molecular ice cream shop that makes delicious, science-fiction looking ice cream. The sleek, minimalist shop is a delight for the senses, featuring smoke, fire, and fanciful displays of The Law of Thermodynamics.
By this we mean: when you order your ice cream, you also get a show. Liquid nitrogen transforms a "dessert soup" of cream, sugar, and artisanal flavorings into creamy, rich ice cream.
The flavors are seasonal so the Mister menu is constantly changing, and every item is made to order. Sometimes they finish off the ice cream with shells, brûlées, and other treatments that require them to use a blow torch (above shown). The result is a team of dessert makers that look like mad scientists, which is part of the fun.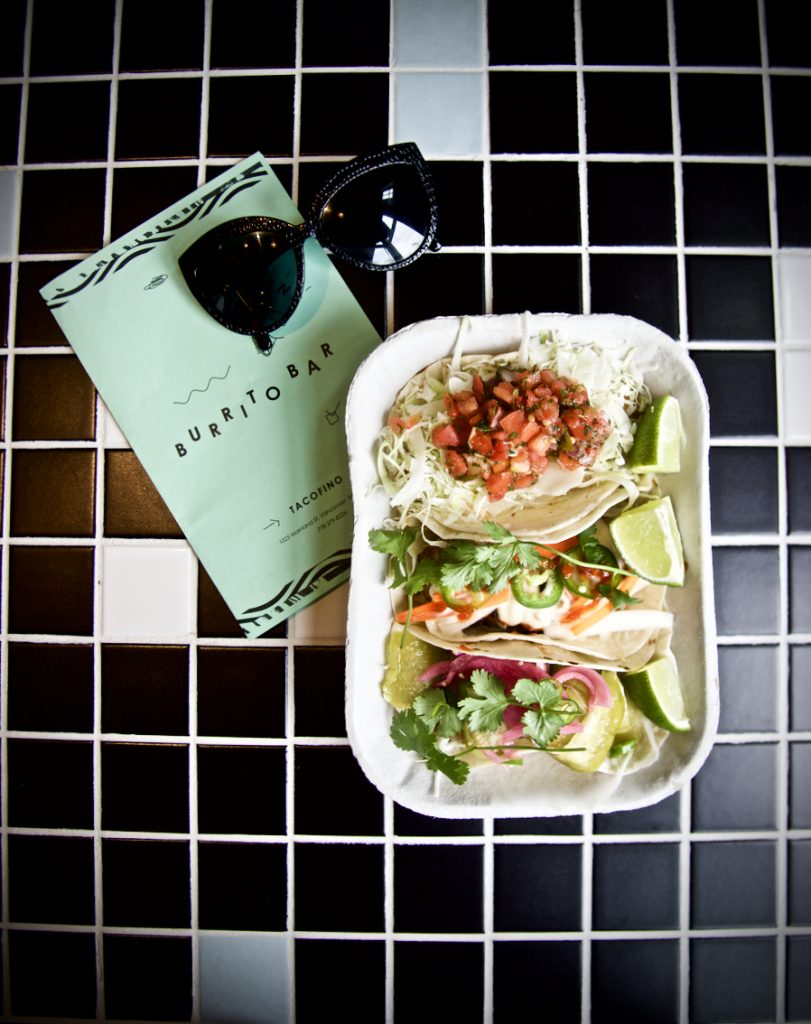 Tacofino
We could probably design an entire Vancouver Travel Guide around seafood, and the unique ways it's incorporated into local cuisine. Tacofino makes excellent tacos and burritos featuring local Vancouver seafood, among other proteins. We particularly love the veggie-loaded burritos. Ideally, try both the tacos and a burrito (split them with a friend if you can).
For example, the Cauliflower Burrito, which features white beans, slaw, pickled carrot and daikon, cilantro, salsa verde, crispy rice, and spicy not-so-fish sauce. The Crispy Squid Burrito (also excellent) features pork and white beans, spiced rice, kimchi, green cabbage slaw, cilantro, and (gasp) tamarind mayo.
These are just a handful of the gorgeous flavor combos that will thrill Mexican food lovers at this beloved local chain. We like the Yaletown location of Tacofino the best– it's sort of shoebox, but the service at the walk-up burrito bar is quick, efficient, and as delightful as the food.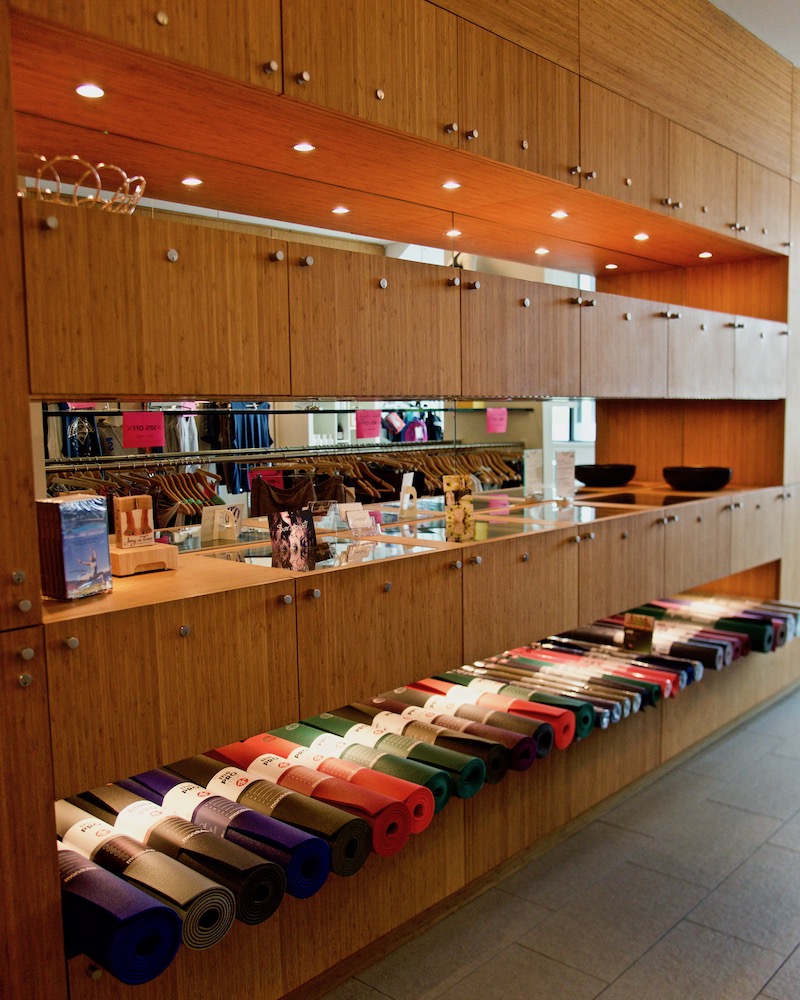 YYoga Downtown Flow
YYoga Downtown Flow is arguable the best place to do yoga in Vancouver. It's a great, brightly lit, well-attended studio for yoga lovers, with sister locations in South Granville and Kitsilano. YYoga offers expertly guided yoga flow classes in an airy space not too far from the Vancouver City Center.
The shop and facilities are great, and lockers are available on site. It's also a great place to go after you survive the Grouse Grind, listed at the top of this Vancouver travel guide. (We're not kidding, it's SUPER hard.)
Shopping in Gastown
Gastown is a trendy neighborhood known for its shopping and restaurants; it's a good place to meander on the weekends. Indie art galleries, Victorian buildings, and cobblestone streets abound. As a result, Gastown maintains a quaint, old-timey feel recognizable by the iconic and often photographed clock in the center of the neighborhood.
Design lovers should check out Old Faithful Shop and espace d., while clothing lovers will enjoy John Fluevog's flagshop shoe boutique and The Block, a beautiful and well-curated clothing store on West Cordova Street. Meanwhile, MacLeod's Books is the place to go for floor-to-ceiling used books, and Revolver Coffee and Timbertrain Coffee are THE places to go to get the perfect brew.
Float Sessions at Float House
Float House is a British Columbia based Float Therapy Spa that specializes in floatation therapy (aka sensory deprivation baths).
For those who don't know what that is, Floatation Therapy is a therapeutic salt bath that takes place in a dark, sound-proof tank where you float in total darkness in order to induce deep relaxation. By de-stimulating your brain while allowing your body to float in skin-receptor neutral 34 degree Celsius salt water (which is extra buoyant,) your body and mind are free to relax for an hour and a half.
While that sounds like a nightmare for some people, the results are incredible. There's a ton of scientific research supporting floating as a powerful stress-relief tool, as the brain pumps out dopamine and endorphins while you float. Floating also naturally reduces stress hormones like cortisol, ACTH, and epinephrine.
Be advised: this treatment is not for people who are claustrophobic or afraid of water. However, at Float House in Gastown, guests can choose between Float Tanks and Float Cabins. Float Cabins have greater interior volume for people who are taller than 6′ 3″ or claustrophobic. There is an optional audio component to accompany each float session, as well.
Overall, people float to relieve stress, fight addiction, recover from injuries, lower blood pressure, and even eliminate chronic pain. Plus: it's so cool! Float House is also sort of hidden gem because you won't see it in many Vancouver travel guides, so you won't need to book too far in advance.
View this post on Instagram
Day Trip to Whistler
Whistler Mountain is mostly famous for skiing, but there are also great hikes, biking, water sports, and views to be had year-round. While the mountain, village, and surrounding areas are technically located 2 hours north of Vancouver, it's worth the trip to just to get out in nature and breathe the fresh air.
The lakes are cerulean blue and amazing to witness in any season. You can also peruse the former Olympic Village and bike around what has been called "the best mountain bike park in the world." Water sport enthusiasts will enjoy stand up paddle boarding in Rainbow Park. Hikers can explore Big Burn Hiking trail on Blackcomb Mountain (one of two peaks adjacent to the main village).
Whether you're visiting in Winter, Spring, Summer, or Fall, there's something for everyone at Whistler, especially athletic types. Above all, those who aren't afraid of heights should take the Peak 2 Peak 360 Experience, a gondola ride that joins the peaks of Whistler and Blackcomb mountains, which is famous for its beautiful views. The cost is about $60 CAD, or $47 USD. (The gondola holds the Guinness World Record for the longest and highest lift.)
Ideally, go up Whistler, across Blackcomb, and down. Once you get to the top of Whistler, there is a chairlift to the peak and then a small suspension bridge to cross. It's a bit of a hike over to the chairlift, but it is well worth it. Also be sure to bring a jacket because it can be chilly at the peak, even in summer.
What To Eat in Vancouver
No Vancouver travel guide would be complete without a quick rundown of the local food scene.
Food items you should look for on menus, at markets, and as souvenirs include:
King salmon
Sockeye salmon
maple salmon jerky
elk pepperoni
Canadian bacon
lobster mushrooms in the Spring
Benton Brother's fine cheeses
maple cranberry chai from Trudy Ann's Chai
maple-bacon peanut butter
cheese-stuffed bagels at Siegel's Bagels
moon grapes
Art Meets Chocolate "neighborhood chocolate"
classic glaze donuts from Lee's Donuts
At farmers markets in the summer, look for lemon cucumbers, artisanal cheese, local game, candy cane beets, local apples, and purple beans.
Just a short walk from English Bay, Ayoub's Dried Fruits & Nuts sells unique nouveau trail mix ingredients like watermelon seeds, chickpea flower cookies, and dried barberries. (There are otherwise hard to find). If you're looking for some non-perishable food items to bring home on an airplane, this is a great place to get them cheaply and in bulk.
On restaurant menus, look for all of the above. Also consider getting sushi or going to a seafood restaurant at least once. If nothing else, Vancouver is known for its environmentally conscious seafood industry. We like the renowned Blue Water Cafe, which serves sustainable seafood, but The Sandbar and The Vancouver Fish Company also serve locally-caught seafood.
What To Buy in Vancouver
Herewith, a list of great souvenirs to buy in Vancouver.
Outdoor athletic apparel and equipment
Plaid apparel (cliché but true)
Pine-infused items
Maple syrup (of course!)
Salmon jerky and other salmon products
First Nations jewelry
Local artisan ceramics
Aviator hats
Inukshuk Native stone sculpture
Also look out for Vancouver Island Salt Co.'s Danish Blue Cheese Sea Salt, one of Canada's finest and highly-awarded seasonings. It's available at Granville Island Public Market, and makes an excellent souvenir for foodies.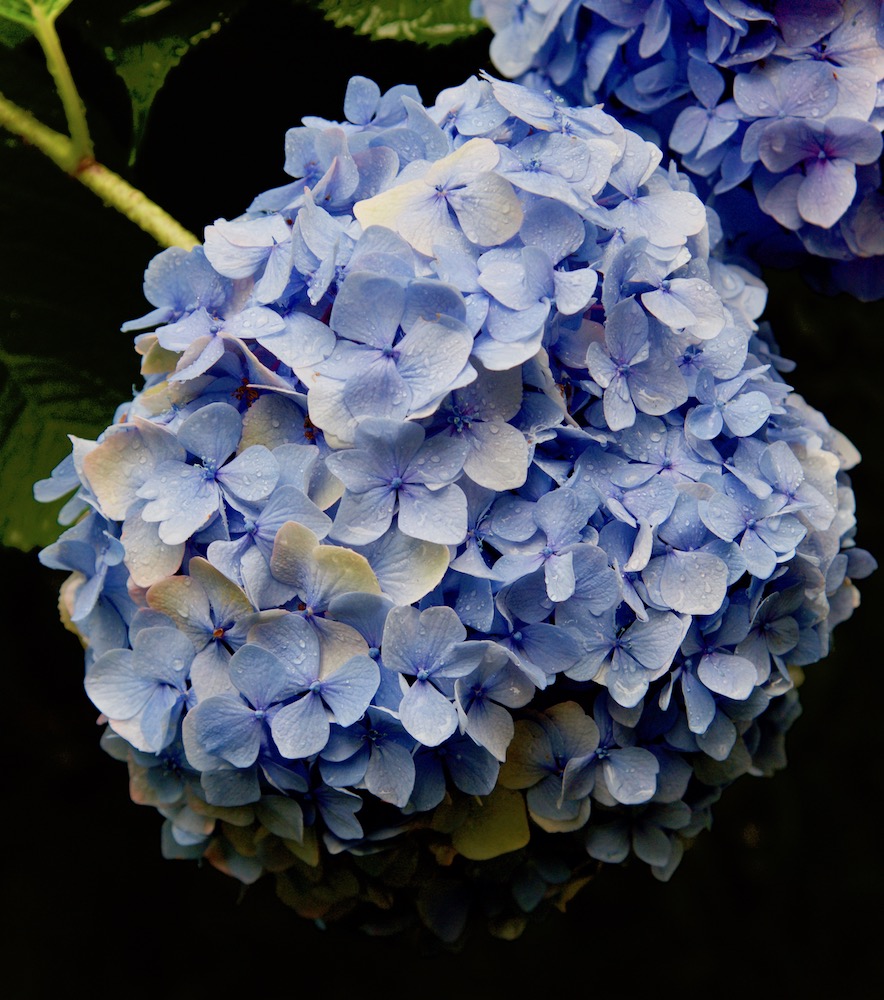 Other Things to Keep In Mind
The best time of year to visit Vancouver is in the late summer and early Fall (from August to October). This is when the rain subsides and the cold temperatures haven't yet set in. Vancouver is a city best navigated by car, bus, or bike. However, some neighborhoods within the city, like Gastown and Yaletown, are very walkable. Nonetheless, if you want to explore North Vancouver, you should plan to drive, take the bus, or call an Uber if you want to make a day of it.
"VanCity" is a local term of endearment for Vancouver. On the whole, Vancouver is pretty chill and straightforward, and everyone is super nice. (Canadians, Ay!)
Remember to pack a rain jacket just in case. Also note that earthquakes do occur in Vancouver, but there haven't been any big ones recently.
The local currency is the Canadian Dollar (of course).
The time zone is Pacific Daylight Time (GMT-7, aka 3 hours behind the East Coast United States).
As we mentioned above: Uber and Lyft are newly available in Vancouver, as of September 2019.
Biking: Vancouver has a city bike share program called Mobi, which makes it easy to rent bikes on the go. There are also a number of private companies like English Bay Bike Rentals and Cycle City Tours and Bike Rentals through which you can rent bikes to explore the city.
Air BnB is available in Vancouver.
***
Related: Want more bespoke city guides? Explore our critically-acclaimed Travel Well section, which features popular travel destinations across the U.S., Canada, and Europe.