Dynamic neighborhoods, excellent food, mixed-use development, and a vibrant music scene make modern-day Atlanta a city with its own unique flair. Sure, you've heard about the Atlanta Botanical Garden, Olympic Park, and the Atlanta Falcons Stadium Tour— but the best things to do in Atlanta are often unrelated to the biggest landmarks.
A new wave of hipster food halls, designer shopping, and hidden street art meccas like the Krog Street Tunnel are defining the latest iteration of the metropolis that once gave itself the slogan, "The City Too Busy To Hate." Check out our guide to the best things to do in Atlanta, below.
Brunch at Sun in My Belly
On the weekend, Sun in My Belly serves a dish called the "Belly Benedict", which might just be the single best breakfast I've ever had. It consists of two poached eggs with chipotle hollandaise, roasted sweet potato, honey-glazed bacon hash with garlic-spinach sauté, and a house made lavender biscuit that comes with homemade fruit preserves.🍳🥓🥞
The restaurant's chic n' funky space in the Kirkwood neighborhood features reclaimed furniture, paper lanterns, vintage mirrors, and the like. They serve drinks in mason jars. The lavender biscuit is iconic, and you can generally expect haute twists on staples, like savory french toast with spinach + parmesan topped with béchamel cream and sunny-side up eggs.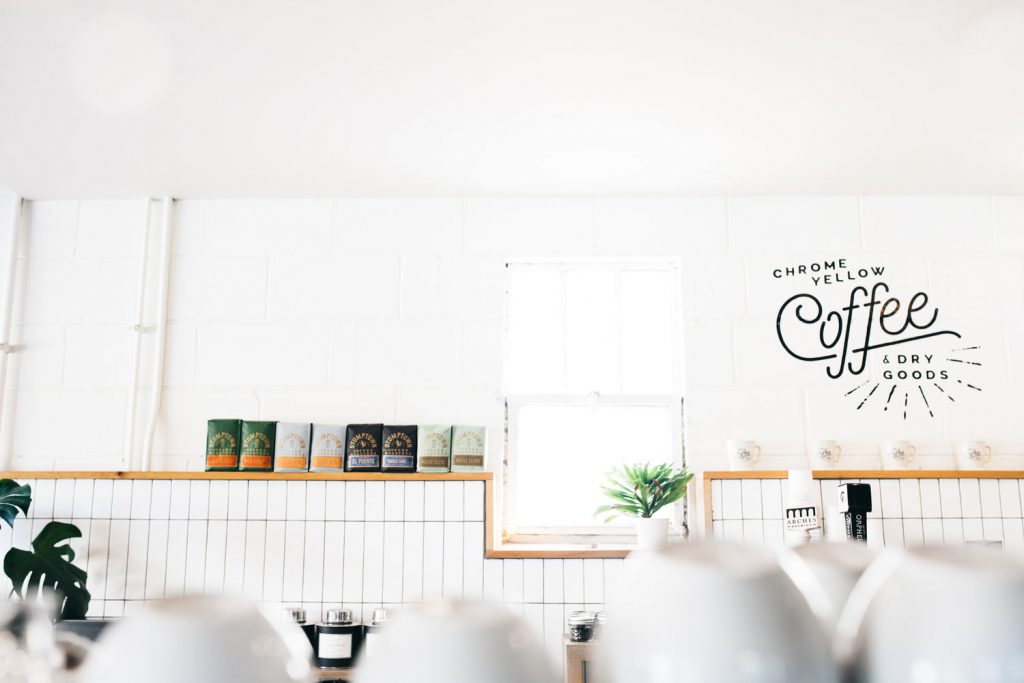 Chrome Yellow Trading Co. for Atlanta Coffee
Because of Chrome Yellow's proximity to the Martin Luther King, Jr. National Historic Site, I'd recommend going here either before or after your MLK visit to grab a quick coffee and snack. (More details on the MLK center at the bottom of this page.)
Styled in an industrial chic space, Chrome Yellow has some of the best coffee in Atlanta, and a unique selection of locally produced dry goods. Plus, the brand's signature coffee is sold in stylish looking bags that make great souvenirs.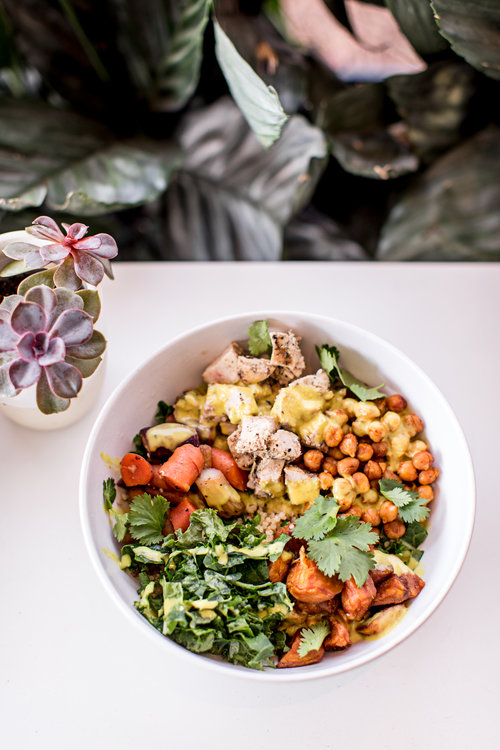 Upbeet for Hip-Hop Inspired Salads
Salad bars aren't exactly a sexy travel topic, but what's not to love about Upbeet's organic, hip-hop inspired vegetables?
Located smack dab in the middle of the Howell Mill Road shopping area, this place is PACKED for most the afternoons throughout the week, as it is the healthy ATLiens' lunch spot of choice. They do smoothies, fresh juices, and hot and cold salads made to order. There are signs that say things like "Can I Kick It?" and "Yes, You Can" mounted side by side on the walls. As you might expect, the playlist that bumps in the background is always on point.
Callie's Hot Little Biscuit (Look out for the Seasonal Vegetable Biscuit Bowl)
If you're looking for a place to get your biscuit fix, Callie's is it. The vegetable biscuit bowls at Callie's Hot Little Biscuit are not only innovative– they are the stuff of dreams. This seasonal special consists of a flaky biscuit stuffed with cheese grits, avocado, tomato, scallions, and cheddar, and it is NOT to be missed. Callie's also does a mean pimento cheese on a biscuit, served with pickled okra, in case you're looking for something distinctly Southern.
This is also to say nothing of the 12+ biscuit flavors that guests regularly find on the menu: cheese and chives, pimento, buttermilk, black pepper bacon, blackberry, peach cobbler, cinnamon butter, shortcake, chicken, country ham, etc. The list goes on. You can't go wrong at Callie's!
Trust me. Just go here.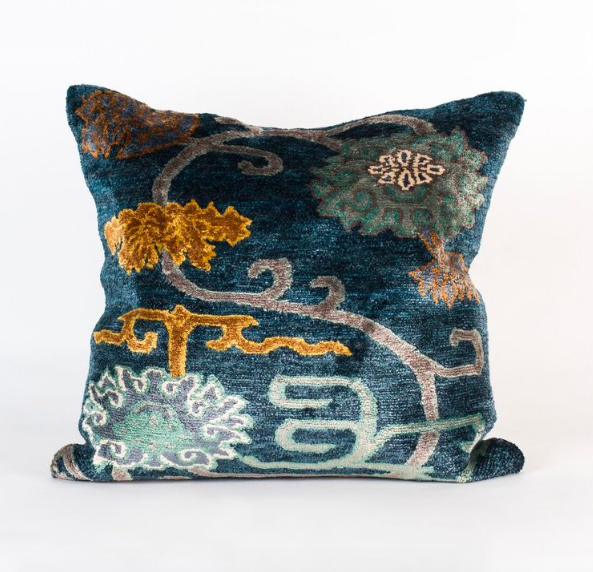 Dixon Rye (for Epic Design Inspo)
Dixon Rye's beautiful collection of home decor and statement pieces will have design lovers swooning. Located in the Howell Mill Road shopping area, the shop's heirloom quality assortment of everything from furniture and lighting to art pieces and silverware never fail to delight.
Homeowners will love the effortless, signature "quiet decency" of how the shop is arranged, and those looking for unique pieces to complete a concept room will have no shortage of inspiration. Even if you don't own a home or have any money to spare, Dixon Rye is just as much a design gallery as it is a store; the proprietor has excellent taste. It's worth the visit even if you just go to look.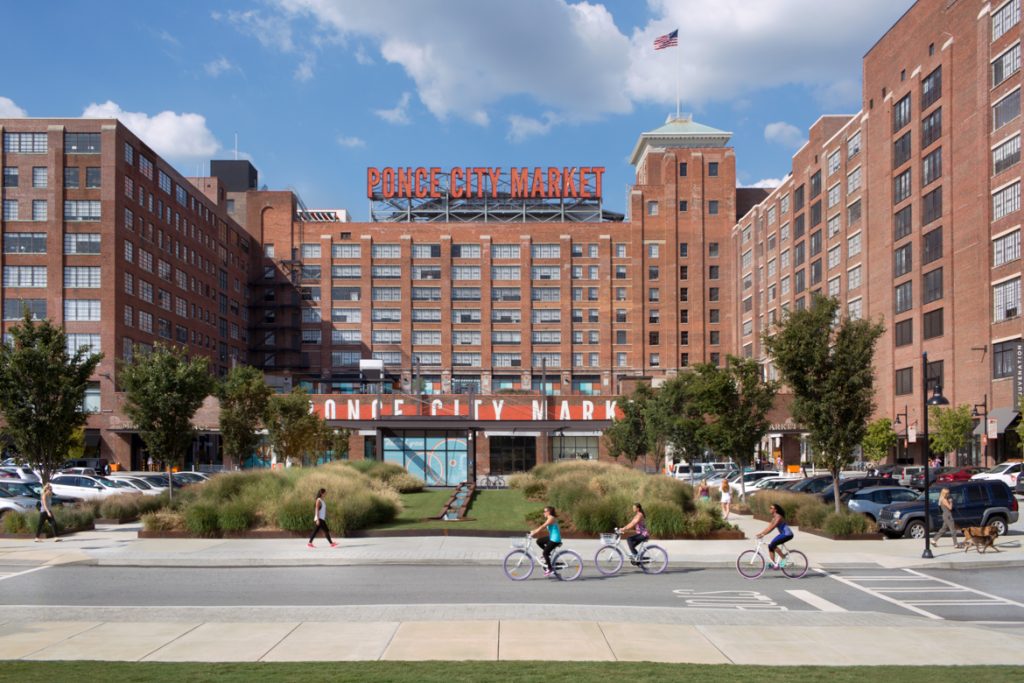 Ponce City Market
Ponce City Market is an open concept food court and marketplace that you see on every "Best of Atlanta" list. Going here is basically de rigueur. I recommend swinging by Citizen Supply, a lovely curated artisan market with perfectly priced local goods, from clothes and shoes to leather wallets, natural skin care products, plants, soap, handmade luggage, and beyond.
One of the brands to specifically look out for at CS is Community, a brand that repurposes vintage clothing to make stylish, sustainable modern pieces that I cannot recommend enough. (Sustainably made, small batch clothing is the new atelier.) I got two incredible velvet crop tops here that were made from what appeared to be old, vintage dresses. They were $20 each. They don't even make this fabric any more.
Outdoorsy types should hit up Mountain High Outfitters, who specialize in Southern outdoor apparel perfect for hiking, camping, and active lifestyle. There's much more to explore, so I'll leave the rest a surprise for when you get there.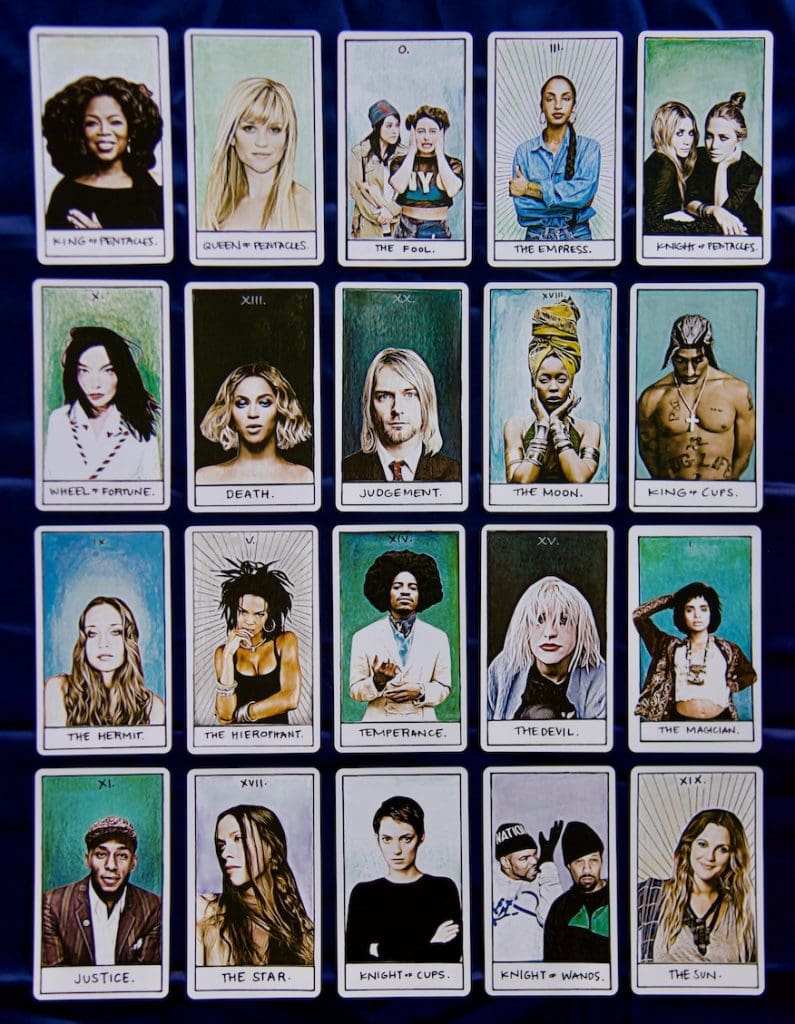 Modern Mystic
Modern Mystic is super cool and "woo-woo", and even if you're not into "woo-woo", it's still cool. Located in Ponce City Market, this crystal and tarot-filled mysticism shop has celebrity-inspired prayer candles featuring everyone from Beyoncé to Johnathan Van Ness of Netflix's Queer Eye. I saw a tarot card featuring André 3000's face [representing 'Temperance"] so I bought the whole deck. (It's a pop culture inspired deck called "The Illest Tarot," and it features people like Kurt Cobain, Björk, and Erykah Badu.)
Modern Mystic also offers 🔮Tarot Readings 💎Crystals 🌿Apothecary and 👁 Psychic Readings. I'd recommend picking up some unique crystals and dried flower incense by Catherine Rising.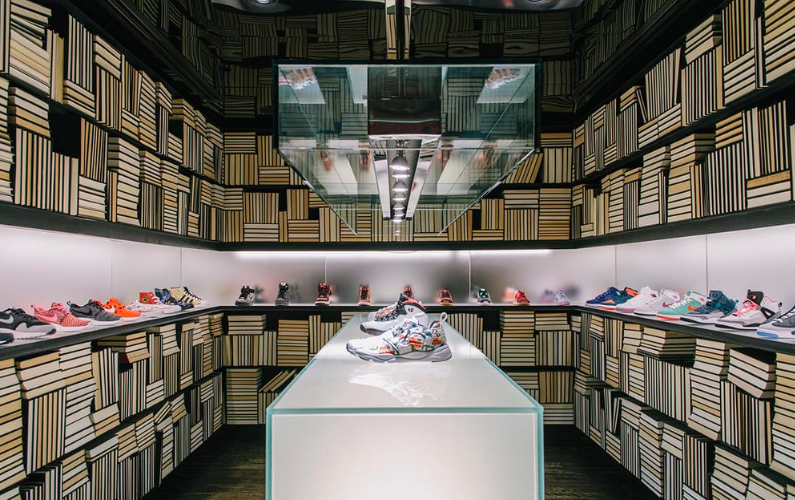 Wish (Get Your Outkast On)
Move over, Kith– Wish is a sneakerhead's dream store. Located in the stylish Little Five Points neighborhood, Wish sources sneakers from the world's most iconic designers, which is why it has attracted a cult following from the likes of Atlanta's own Big Boi and André 3000. If you're a shoe guy, stopping by this ATL institution is a must.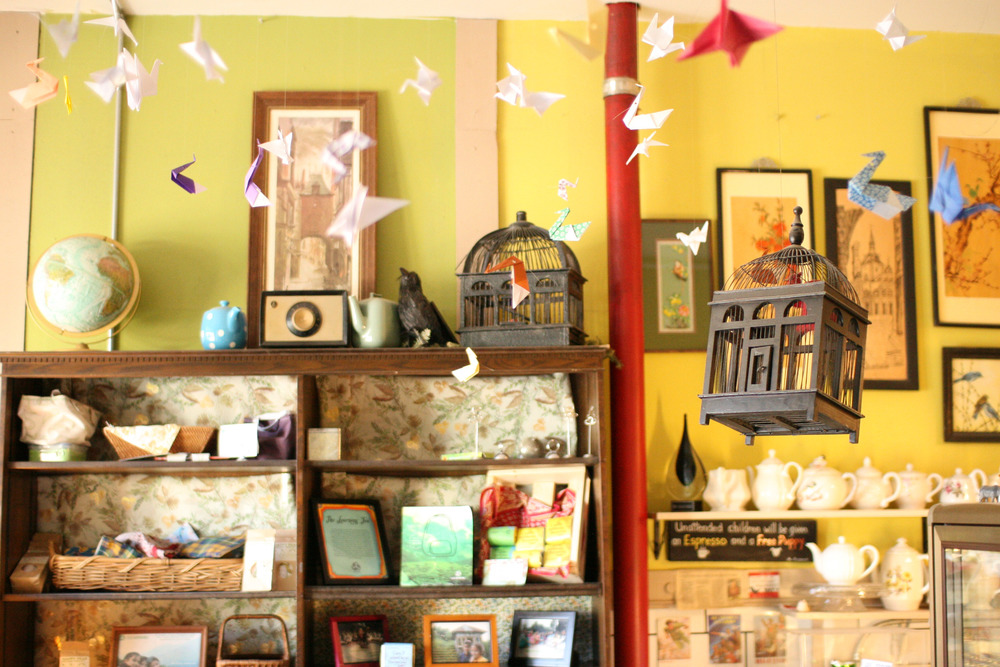 Dr. Bombay's Underwater Tea Party
Laid-back high tea service with strong Mad Hatter vibes. Come for tea and books, stay for wi-fi and fabulous pumpkin scones! Dr. Bombay's Underwater Tea Party is a tea and book shop with lots of eccentricity– birdcages, upside down umbrellas, paper cranes, and a litany of signage explaining the café's charity work all hang from the ceiling. (The Dr. Bombay's charity, The Learning Tea, gives scholarships to underserved women in India.)
The menu boasts an excellent variety of coffee, tea, pastries, sandwiches, scones, and ice cream. There's a cluttered, old-timey feel to the space, and the owners welcome laptops, so it's perfect for camping out on a rainy afternoon. This is also a great place to kill time if you're waiting for your name to be called off the wait list at the nearby Flying Biscuit Café (more info further down on this list).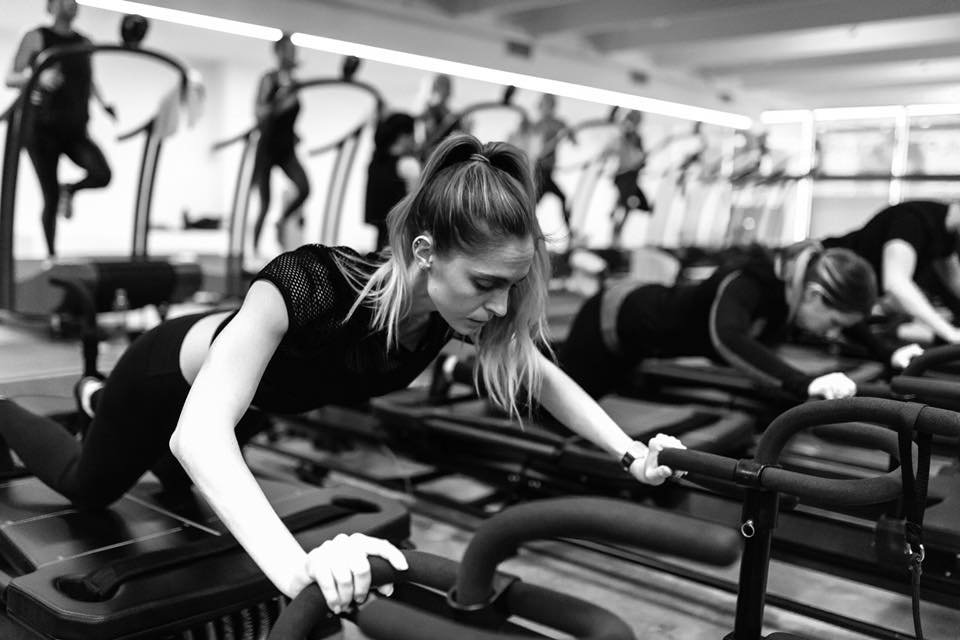 Get a Kick-Ass Workout at Sculpthouse
Sculpthouse is one of the great Atlanta fitness institutions, combining sculpting work on the Megaformer with cardio bouts on Woodway Curve treadmills. Clients in their signature CardioSculpt Up class will rotate between pilates-based exercises on the Megaformer and short running and walking segments on the treadmills.
The rotations are guided by skilled trainers who change it up so often you don't have time to realize you're tired. The result is a fun, full body workout that feels unique to Atlanta because Sculpthouse hasn't yet been mass manufactured and replicated, like SoulCycle. The fitness boutique stocks athleisure apparel and was recently recognized as having the best workout in Atlanta.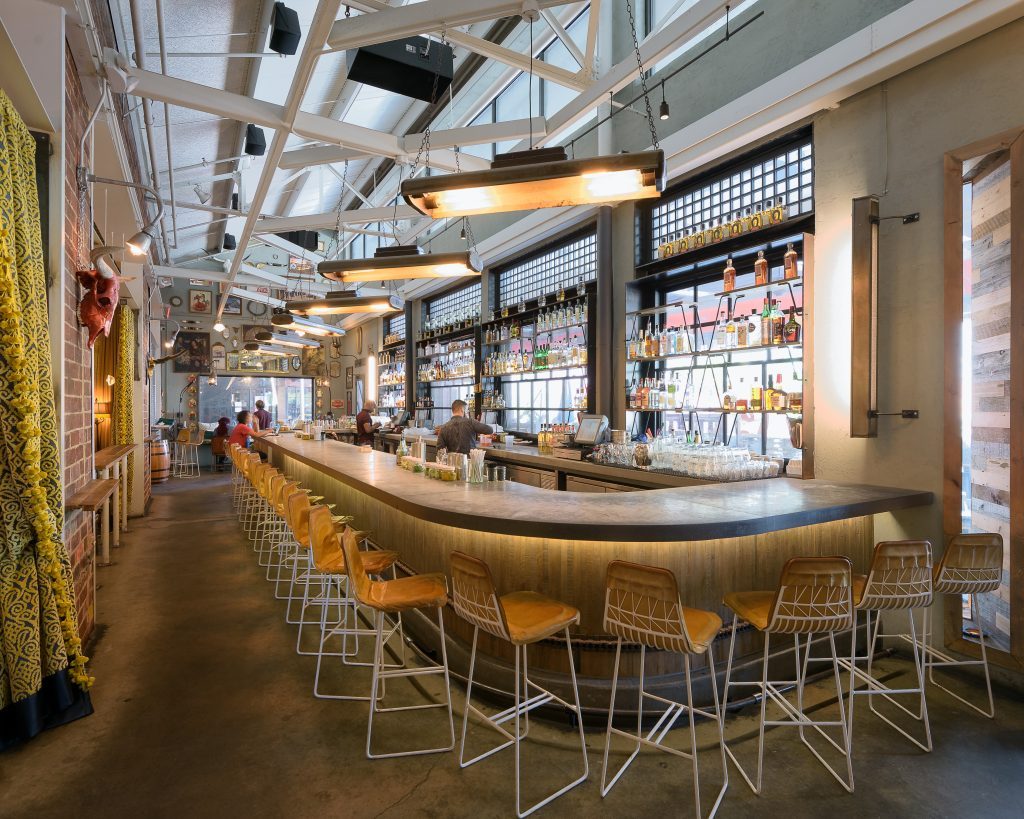 Food-ing at Krog Street Market
Krog Street Market was named one of America's Best Food Halls by Travel + Leisure. Come to experience the best of Atlanta's local international cuisine, from delicious baos and excellent sushi to local beer and surprisingly great pizza. Also, you can swing by the landmark Krog Street Tunnel on your way to or from the food hall; or walk, run, or bike there on the newly developed Atlanta BeltLine.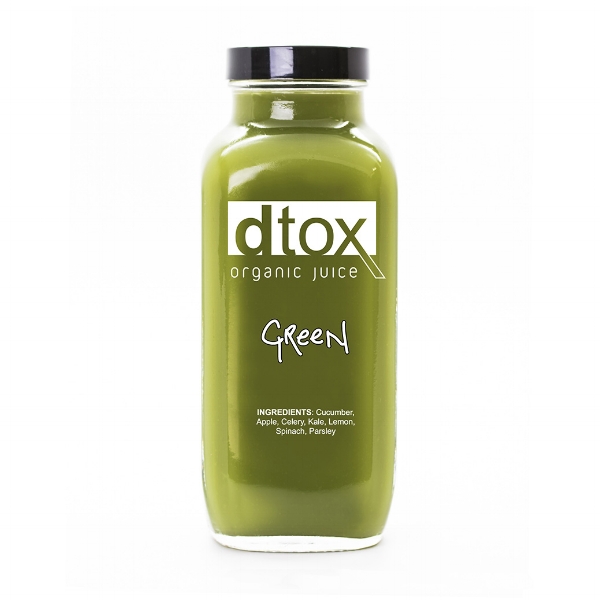 dtox Juice
Is it obnoxious to seek out the best green juice in every city you visit? It depends on who you ask, but if you ask me: No, it isn't. After shopping around at 10 different juice-serving establishments, I've placed dtox Juice at the top of my list.
dtox Juice uses glass bottles instead of plastic, which is better for you and better for the environment. Their green juice is one of my favorites in the city, featuring an alkalizing blend of cucumber, apple, lemon, celery, kale, spinach, and parsley– healthful but not too sweet. It's refreshing and light, which you're going to need after all those biscuits and fried chicken. 😊 This place is also Gwyneth Paltrow approved, which I know is annoying, but that woman knows her juice.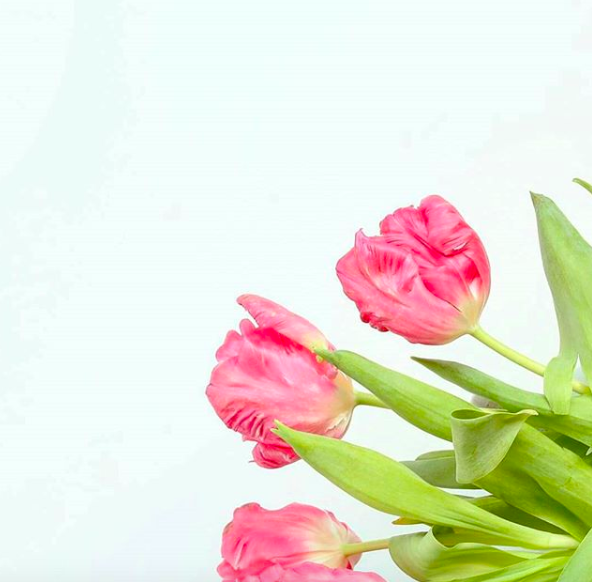 Le Jardin Francais (Get Some Magnolia Leaves!)
Le Jardin Francais is a cute little floral studio in the Westside Provisions District, and it's definitely the best flower shop in Atlanta! I'd recommend going for the sole purpose of buying some branches of magnolia, the official tree of Georgia.
Because Magnolia leaves last forever, they look fabulous in bouquets, wreaths, and runners. They also make the perfect Georgia souvenir (along with biscuit dough and peach preserves, which you should smuggle home by any means necessary).
Plus, Magnolia leaves can travel safely planes because they can go extended periods of time without water. And once spent, they dry beautifully. If you love plants, this is a charming thing to seek out during your visit.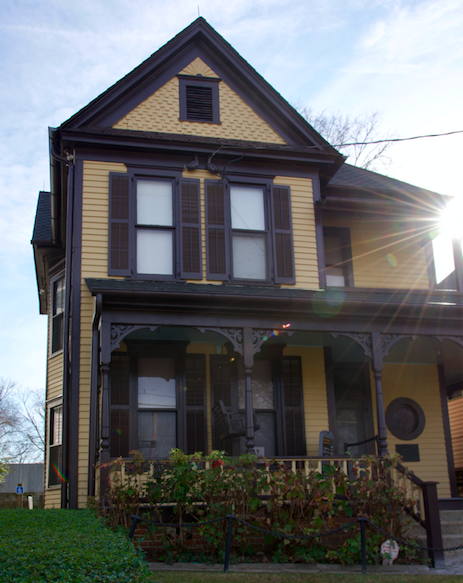 Martin Luther King, Jr. National Historic Site
You must visit the Martin Luther King, Jr. National Historic Site when visiting at Atlanta– especially if you are an American, are interested in civil rights, or are a thinking, feeling human being. The museum offers one of the most comprehensive, heart wrenching, moving, and life-affirming civil rights exhibits in the world. (I had to take a moment of silence to recover myself before leaving.)
It's also worth taking the time to visit MLK's childhood home, just down the block. The property is managed by the National Park Service, who offer daily tours of the home that gives insight into King's upbringing (the house is furnished in the style of the era). Check out the full visitation schedule here.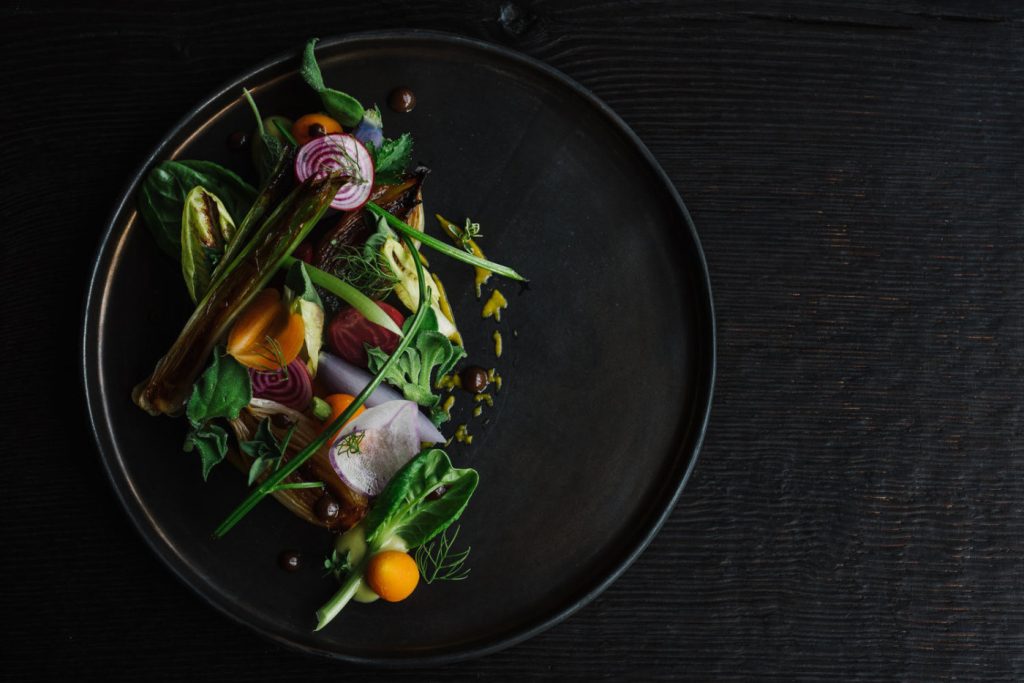 Dinner at Bacchanalia
Bacchanalia serves Atlanta's best farm-to-table food in a prix fixe format inside beautifully designed, chic modern digs. 🌿🙌
On a recent visit first course included items like Coddled Farm Egg  with celery root, maple sourdough, and perigord black truffle as well as the famous Crab Fritter with Thai essence, citrus, and avocado– the only item that has been on the menu since the restaurant opened in 1993 (this dish is SO good). 🦀🥑
Next, there comes a fish, poultry, and meat course, like Rohan Duck with lavender and winter citrus; Colorado Lamb with turnip greens and almonds; Summerland Farm Squash with shallots, curry, and Carolina golden rice, to give three recent examples.
There are many flavors that nod at new Southern and locavore palettes, but the third course, a micro gastronomic twist on the classic European cheese plate, is often the most memorable for guests. 🧀 (We had Red Cow Parmigiano-Reggiano paired with soft, pâté-like date cake and shaved raw maitake mushrooms. It's wild stuff.)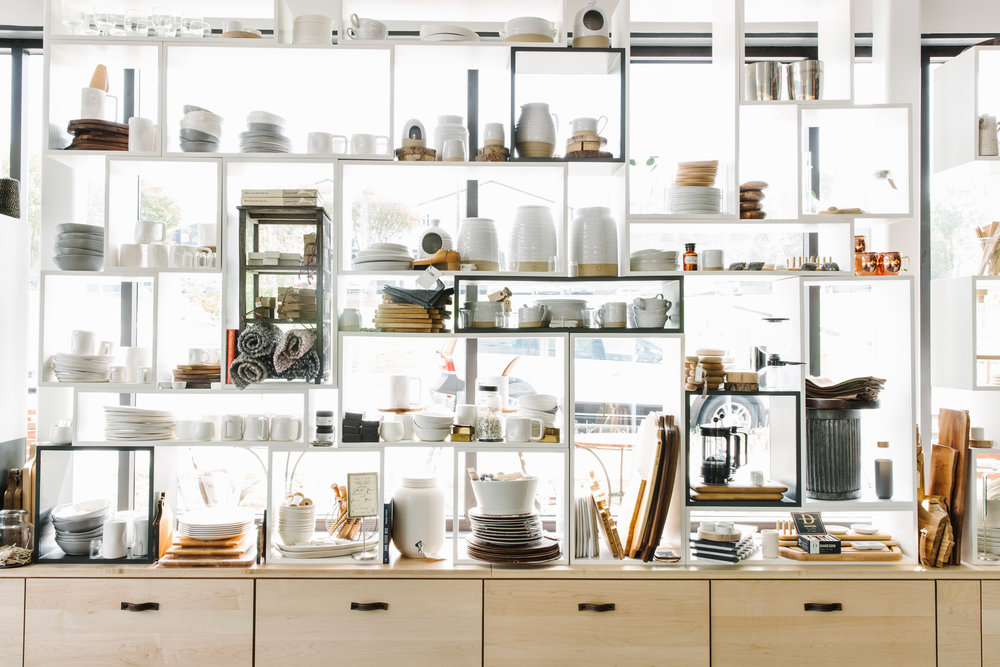 Star Provisions
On your way out of Bacchanalia, stop by the adjacent Star Provisions for some shopping after your meal. The well-curated shop has all kinds of cool kitchen items both locally made and from all over the world, and they stay open as long as there are still people at the restaurant (and believe me, people WILL stay late).
Flying Biscuit Café
Excellent breakfasts with a reliable line. Flying Biscuit Café is so good that I got three breakfasts last time I went because I couldn't decide. Most dishes include the eponymous biscuit, but if yours doesn't, order one on the side. Expect hearty, huge portions of no-frills, Southern-inspired breakfasts like shrimp n' grits, oatmeal peach pancakes, spicy omelets with sausage and bacon, etc.
Little Barn Apothecary + Co
I tend to seek out locally made, all natural skin care products when I travel, and Little Barn Apothecary in the Westside Provisions District is a great place to do this in Atlanta. They have a signature skin care line that is worth exploring– everything is small batch, vegan, and cruelty-free. They also stock other great natural brands like Reverie and Moon Juice, so you can get your fix if you've forgotten something in your travel bag.
Hop's Chicken
From their outpost in Ponce City Market, Hop's Chicken sells fried chicken by the piece (thighs, wings, breasts, drumstick, livers) and delicious chicken sandwiches (look out for the Original Chicken, $6 or the Chicken Biscuit, $4).
Chef Linton Hopkins has perfected the size, taste, and texture of the perfect chicken biscuit– just be sure to ask for a generous dollop of Hop's signature "frim fram" sauce on whatever you order. An easy, cheap place to eat while you shop!
Westside Yoga
Before heading over the Howell Mill Road area to shop, take a heated morning flow class at Westside Yoga. The charming one room studio offers gently heated vinyasa classes that are well attended even at 6:30 AM during the work week.
And rightly so, as their comprehensive instruction creates a welcome and grounding environment for newbies and seasoned yogis alike. Classes are organized around the vibe you want to get out of your yoga: BURN, ENERGIZE, FLOW, or STRONG. They also offer an amazing introduction rate (2 week for $25). Check out the full class schedule here. This is a great final stop for out-of-towners looking to capture a final moment of zen before heading to the airport. ✈️
***
Love this guide? Check out our American Cities travel index and our European Cities travel index, which feature beautiful destinations from Pittsburgh to Portugal.