In a world where entrepreneurs seek out running therapy in Los Angeles and people everywhere are increasingly finding solace in online tele-therapy, immersive care nevertheless remains one of the most intensive and profoundly transformative therapy experiences on the market today.
In this landscape where mental health has become an increasingly salient buzzword, Privé Swiss, the world's most exclusive luxury mental health treatment center, has mastered the holistic approach to care.
As a result, influential people from all over the world flock to the program's two treatment centers in California and the Connecticut shoreline, hoping to find peace and respite from the struggles of everyday living.
Immersive care, moreover, is an investment, for sure. There's a reason why celebrities, entrepreneurs, and CEOs are the primary cohort that seeks out private programs, after all.
But, there are also lessons to draw from Privé Swiss's holistic model of care that can be applied to individual approaches to mental wellbeing, as well. Those we will explore in detail in our behind-the-scenes look at the program, below.
***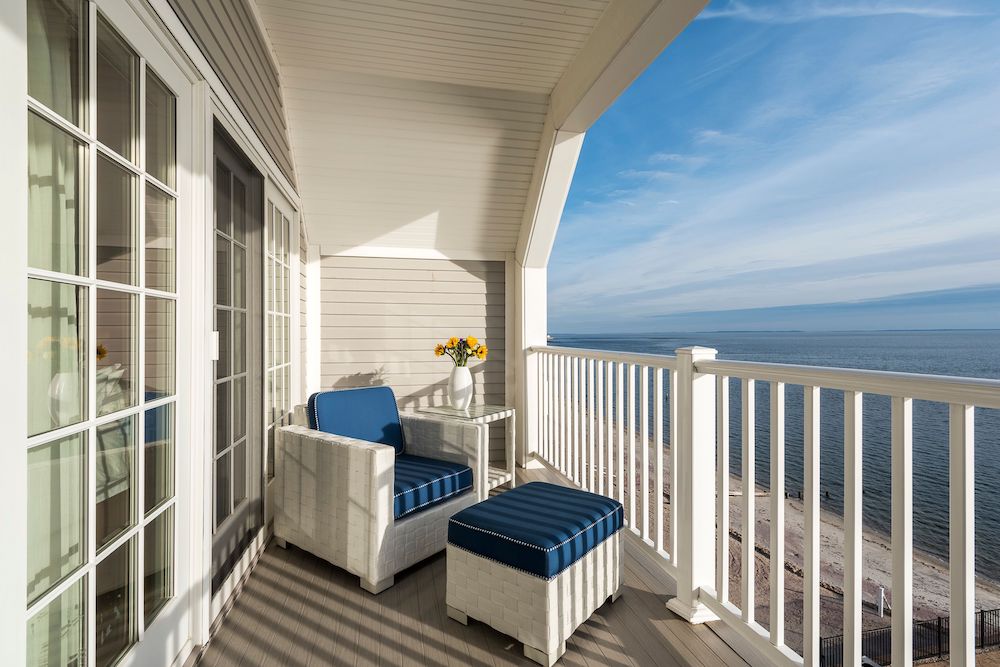 A Whole-Person Approach
Swiss-American entrepreneur Heidi E Kunzli, MS, LADC and the Founder/Owner of Privé Swiss, says that program was based what she calls "a hybrid of the Swiss model"– of "privacy, discretion, incredible quality of care"– with "a blend of the best American treatments available"– e.g. comprehensive therapeutic treatments that focus on individualized treatment, where one size does not fit all. (Otherwise, "We are much more group-oriented in the United States," she explains.)
Part of this vision was born out of Kunzli's 25+ years of experience working as a licensed alcohol and drug counselor. In 2001, she also started a 6 person care facility in Newport Beach, California that eventually expanded to 7 different locations.
It got so big, says Kunzli, that in 2008 she decided to shut it down in order to get back to working with individuals one-on-one.
In 2013, she launched Privé Swiss on the Connecticut shoreline, with a secondary location in Newport Beach. The concept included a wellness center and fitness studios that operated in accordance with her model of private treatment and the highest quality of care and professional expertise possible on demand.
"Obviously, that's not a popular business model," she laughs. "Because usually, you start a business to be able to scale it up— I do the opposite. I'm interested in providing an intensive quality, one-on-one experience."
"I also wanted to get away from the madness of the treatment industry in Southern California," she reflects.
Incidentally, Privé Swiss's CT location is more popular, which is only surprising if you are new to the realm of holistic psychiatric treatment centers. (They recently also opened a new flagship wellness center in Ivoryton, CT that allows Privé Swiss to serve a wider audience. Thus, individuals can experience the center for programming while staying locally at various historic B&Bs and Inns.)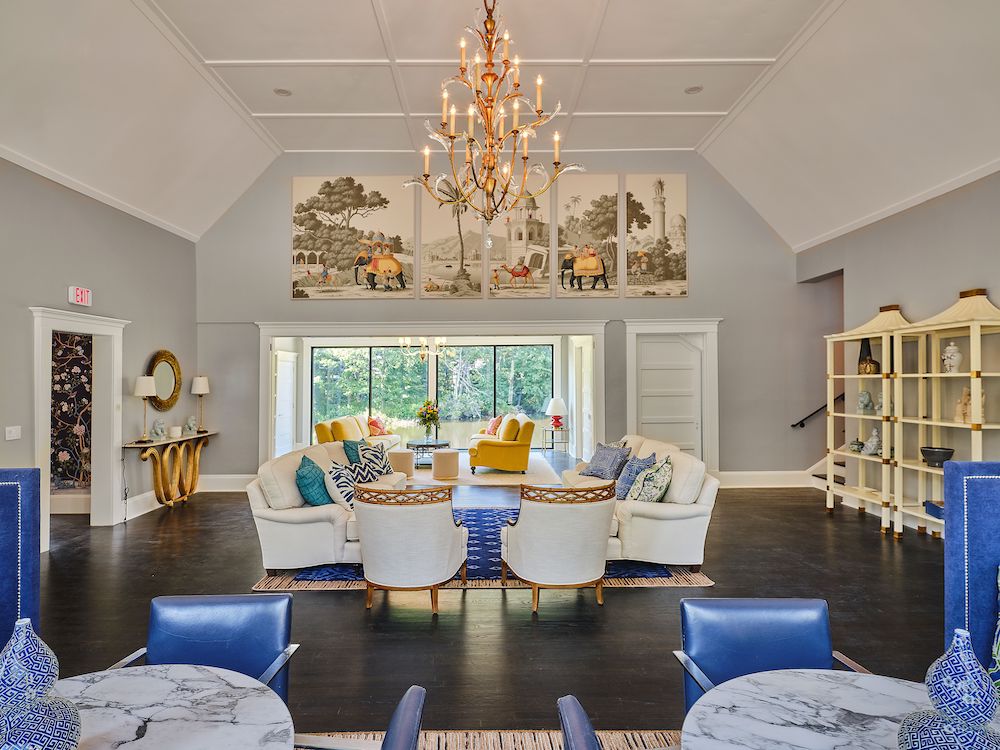 A Legacy of Immersive Mental Wellness
As Augusten Burroughs explains very succinctly in an article for Town & Country, "Stylish California places seem to advertise heavily and lure celebrities with exotic services that blur the line between treatment and spa… In New England, you have the oldest, most elite private mental health treatment facilities in the country."
One of those facilities is Privé Swiss, which is today renowned for its research-backed treatments and world-class staff. It is easily the most exclusive, most comprehensive one-on-one psychological-emotional treatment center in the country.
But what sets them apart is not so much the luxurious estate (though that certainly helps) but rather the program's emphasis on working with seasoned, industry-vetted mental health professionals.
"We're blessed here in Connecticut as we've got Yale right nearby," Kunzli explains.
"Most of our professionals are people who teach and who have been in private practice for 30, 40, 50 years. I require anyone working with our clients to have a long-term established private practice. We put together a custom team for each individual client. For example, if someone has trauma, or they have disordered eating behaviors, then I put specialized providers on their treatment plan."
Kunzli understands the power of this kind of treatment plan intimately, as she's 26 years in recovery at the time of this writing. "I've lived this, and I've worked in many rehabs [facilities] in my career."
"There was a lot of good work being done in the recovery from substance abuse field [at the time she launched Privé Swiss]. There was the Betty Ford Center and there was Promises in LA, but I wanted to focus on the individual, and rehabs focus on groups. [Rehabs] also use cookie-cutter concepts; I wanted to treat every individual as a unique human being with unique needs. Privé Swiss was more of a holistic outlook, and it still is today."
As you might imagine, Privé Swiss now has a reputation that precedes them. They do not advertise. They aren't on social media. And their website doesn't really say much– but the people who can afford to go here know how to find them.
Basically: it is the creme-de-la-creme of psychiatric treatment centers, favored among the world's most influential entrepreneurs, celebrities, business owners, and children of all of the above.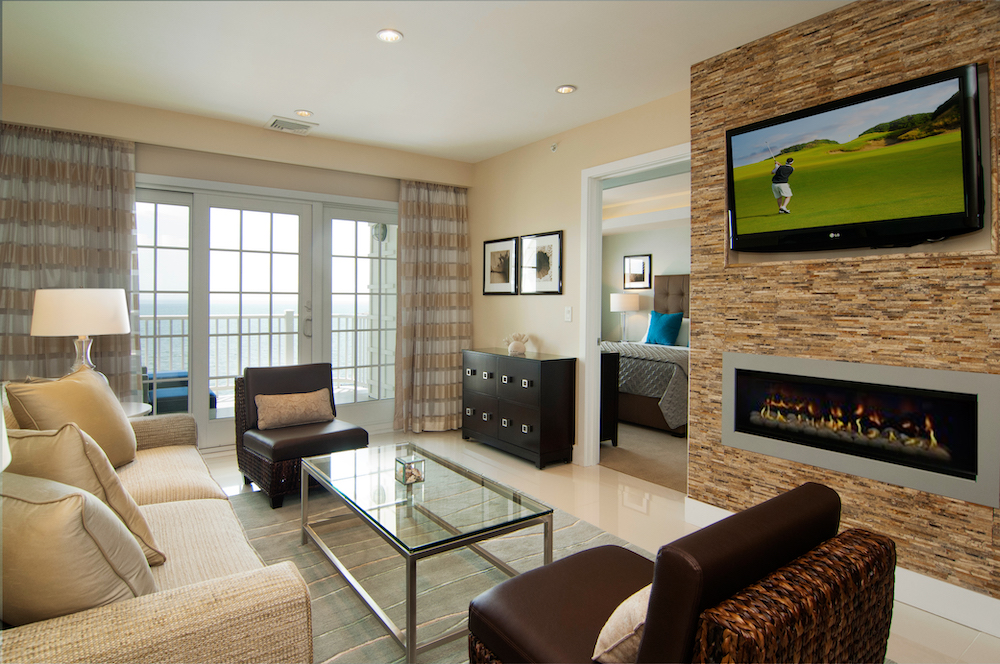 Who Gets Help Here– And Why
"Three different types of people come to us [most often]. The first is the high functioning successful individual (e.g. "super-achievers") who have gotten derailed in life because of certain psychological conditions such as depression, anxiety, and burnout."
"We treat burnout on the cellular level– IV therapies and vitamin shots, and naturopathic care, that kind of thing. The burnout client is that 'super achiever'. They're people who have achieved everything and the world believes they have everything. And yet, they feel like they have nothing, which is the paradox that brings people in."
"98% of the time this kind of person comes in, I'd say it's because of a relationship breakdown. For example, the children will no longer speak to the person or the husband has left or the wife is having an affair. It generally is always a breakdown of an important relationship."
"The second category of individual that frequently comes in is family business owners. There are people involved in the family business, which is a really complicated life situation to work with. Many times it's the eldest adult child who is trying to take over the business and the aging parents/founders won't give it up, that sort of thing. We get a lot of family business issues."
"Another population that we work with is what you could call the 'failure to launch' adults. These are people who are not young adults anymore. They're in their 40s and 50s, and they've never really worked."
"We also see a lot of wives of the highly successful individual males and also the young adult children of these very successful individuals. We're not a drug and alcohol rehab facility, but substance abuse is often present as a way to self-medicate these problems. Our program is a psychological-emotional treatment program. That's what we specialize in."
Because of its exceptionally bespoke service, the program is not cheap– it can run up to $10,000 per week and up depending on the length of stay.
With that kind of tab, privacy is all but guaranteed. This is what tends to attract A-list celebrities, professional athletes, and people in the public eye.
Kit Harington (who played John Snow in HBO's Game of Thrones) is rumored to have sought refuge at Privé Swiss's Connecticut location after feeling existentially overwhelmed when the blockbuster series ended. Selena Gomez and Grey's Anatomy star Justin Chambers have also spent time here.
On-site at their large, very private Connecticut estate, Privé Swiss accepts a maximum of 5 people at a time. (Clients stay in separate properties and come to the grounds for services; the accommodations are all totally private, as is each treatment course.)
One person can also reserve the entire property for themselves. (Otherwise, guests stay in beachfront villas.) Again, privacy is of utmost importance. This is where the eponymous "Swiss" approach comes in: privacy, discretion, and incredible quality of care are primary. This, it seems, is necessary to garner the best results.
"Highly-motivated people tend to hide in group settings," Kunzli notes, speaking about why Privé Swiss so strongly emphasizes private, individualized treatment. (Unlike a 12-step program, there is no group.)
At Privé Swiss, clients meet with psychiatrists, psychotherapists, acupuncturists, yoga instructors, personal trainers, life coaches, and holistic healers specific to their needs.
They also have private chefs (there is no menu, they will just make whatever you want) and personal assistants for each client working 24/7.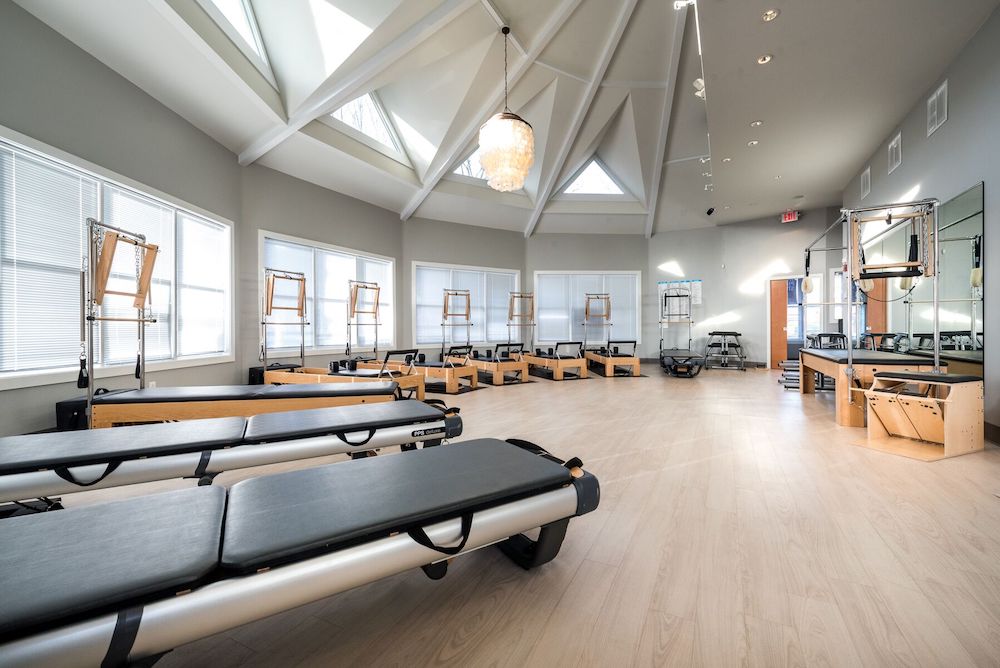 Thus, it's easy to feel safe hiding here– which is why high-profile people seek it out.
A Bespoke Course of Treatment
So what does treatment actually look like, and do clients have contact with the outside world?
"Our average length of stay is four weeks," Kunzli explains.
"We also offer a completely private program for one person at a time. This is where you see a lot of A-list celebrities. But we take only two private clients at one time," says Kunzli, "Since that's a lot of work."
"When the client comes in, they have unlimited use of their cellphone and electronics– unless they purposefully want to come in and be disconnected. Meditation is encouraged for the second weekend of the program, so the client has to stay at least two weeks and be completely immersed with themselves. But it's not a spa– we're not Canyon Ranch or Miraval [two iconic destination wellness resorts with locations in Arizona and Massachusetts]," she reflects. "Actually, we are the program where founders and directors of those types of programs come to when they need help."
"And this is not rehab," Kunzli is quick to point out. "This is a holistic mental health healing facility." They provide everything– meals, shelter, fitness training, scheduling, access to the coast. Complete immersion.
The idea behind this fully-inclusive accommodation model is simple. When all your physical needs are met, you can focus on healing what really needs work.
"It's not a spa– we're not Canyon Ranch or Miraval. Actually, we're the program where founders and directors of those types of programs come to when they need help."
The process begins with a discreet phone conversation when a client first makes contact with the program. Next, they come in and do a full 3-hour on-site evaluation and consultation.
Privé Swiss is also a year-round operation. "It's rolling admissions," Kunzli explains. "When one spot opens up, we can admit another." Perhaps unsurprisingly, these programs fill up almost a year in advance. At the time of this writing, the CT location has been booked for two straight years. People, it seems, are eager to travel here from all over, all the time.
Kunzli and her team build the layers of the program through an arc that is highly specific and customizable to each person. In general, the pattern of the stay is based on evidence-based clinical research. They work with board-certified professionals and up-to-date data on best practices for treatment.
Still, there's no one magic bullet. When it comes to mental health breakdowns, Kunzli says, you have to try many different things and take a comprehensive approach to care.
"The program is an integration of all the different treatment modalities. Each individual professional, for example, the Licensed Clinical Psychologist; the therapist who specializes in Cognitive Behavioral Therapy; the Dialectical Behavioral Therapist… they all create their own treatment plan from the initial assessment. This also includes the naturopathic physicians, the yoga instructor… they all work together to integrate a holistic wellness program."
Kunzli's takeaway message, moreover, is emblematic of an important truth. Specifically, that recovering from a mental health breakdown is a full-time job.
"Generally, there's a core program. This might include three Cognitive Behavioral Therapy sessions per week, three Dialectical Behavioral Therapy sessions per week, two massages, etc. From that basic model, we tweak for each individual."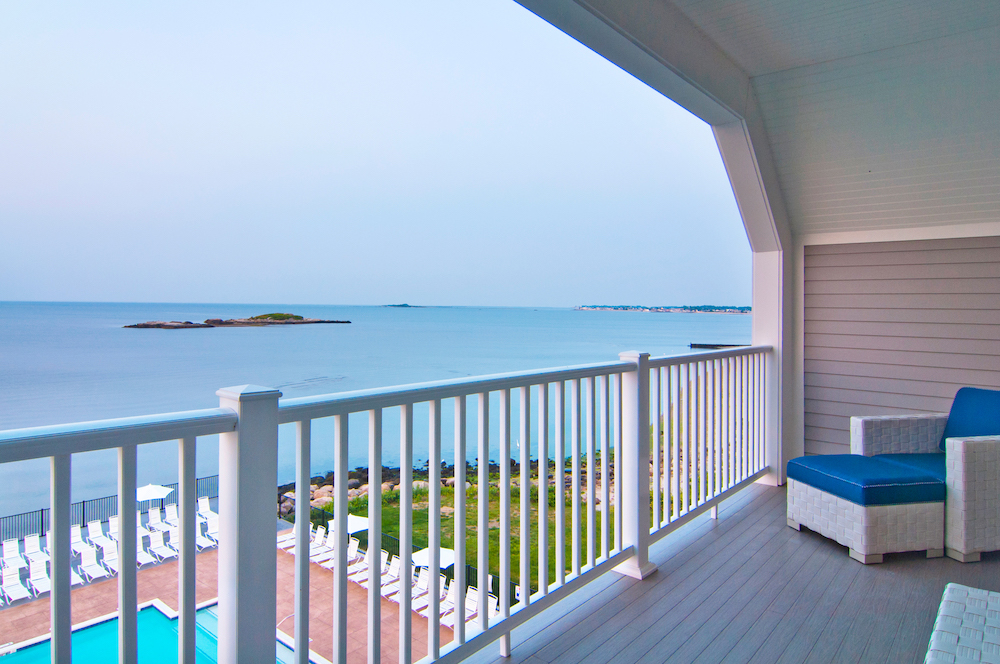 Life After The Program
"Before they leave, clients have a written continuing care discharge plan. When they leave the program, they'll have continuing phone and Skype therapy sessions with a Privé Swiss professional. Or, we will have identified and arranged professional sessions for them in their home community."
"This way, when they leave, it's as easy as possible for them to transition back into their normal life. We do all the research into good therapists, yoga instructors, pilates, etc. We help the client to just continue the work. Because a 4-week program is only the foundation. It's just the beginning. This is a lifestyle change."
Privé Swiss's proximity to Westchester County, Greenwich, and New York City is helpful. Locals can come back for weekend tuneups if they so choose. "They'll also come back for a week tune-up once a year," Kunzli says.
"Burnout" and The Shrinking Age Gap
Access to Privé Swiss luxury mental health treatment is, of course, exclusive. But the patterns that the program maps poignantly mirror larger trends in society. For example, when Kunzli first began this work, the average age of people coming in for psychological-emotional problems was 50.
Today, it's 34.
"I think this speaks to two things," says Kunzli. "Number 1, people are burning out younger. And Number 2, people are catching themselves [in a downward spiral] earlier."
"In the beginning, we worked most often with 55-year-old male executives who were drinking too much," Kunzli extrapolates, speaking generally. "Now, we get entrepreneurs and younger people who are really aware that something's not working anymore in life. I find that very interesting."
A confluence of factors might be influencing this trend. First, young people are "woke", so to speak, on mental health. What used to be considered taboo is now openly regarded as an emergent public health crisis. As a result, most modern, self-aware 30-somethings now recognize that mental health is health.
"A 4-week program is only the foundation. It's just the beginning. This is a lifestyle change."
Also, because of the Silicon Valley tech boom, a generation of millennials and Gen Zers are aging into high-powered roles at a younger age. These emergent industries have made it so that you can work for a start-up with an IPO that results in windfall payouts and high-stakes work to get there.
Consequently, America's youth simultaneously can lose work more quickly and have a better chance of becoming a millionaire at 25 than any other cohort in the world. No other previous generation has had as much exposure to these unusual, diametrically opposed circumstances.
This has heightened both the stress and uncertainty of white-collar work. And because the financial impacts drive the economy, there's no industry incentive for this culture to change.
Thirdly, and perhaps most insipidly, we also have an Internet culture that makes it truly impossible to disconnect from work at all hours of the day. Again, this is a relatively new phenomenon.
Millennials and Gen Zers have always had fewer boundaries– answering work emails on their phones at night, for example. The indirect result is that business owners and executives can never truly "get away" without concerted effort.
Thus, tech addiction– and the consequent "work addiction" that comes bundled with it– isn't so much an impulse problem as a lifestyle requisite to modern living. There are no alternatives.
Unless, for example, you become a monk. Or, like Thoreau, you decide to live outside society in a cabin in the woods. Otherwise, what are your options? Either adapt or fall behind.
Perhaps unsurprisingly, this new culture of work-as-religion is why burnout is something that health professionals can now clinically diagnose. And it's taking a toll on working people everywhere.
"It's one thing to identify [burnout], but it's another thing to treat it properly," Kunzli reflects.
"I see a lot of life coaches out there, but not many people are treating [the problem] from a medical, cellular, physiological perspective— and that's where the root of most burnout is. That's where the most damage is done."
"Adrenal fatigue and all of the functional medicine that we practice is really life-changing," she explains. "We are complex, multidimensional individuals with different ways of being in the world. You need to do everything you can to properly address burnout. Otherwise, it's just going to pop up again in other forms."
Accordingly, Privé Swiss marries the best practices in the clinical world with the "softer science" social-emotional best practices that have trended in the realm of wellness for the last several years. (Think yoga, meditation, life coaching, food-as-medicine, and naturopathic medicine.)
It's a comprehensive, whole human approach– and while it comes at a price, this is what makes the Privé Swiss program unique.
As Kunzli summarizes, "We don't focus on being sick; we focus on rebuilding authentic, well, powerful, passionate whole-person individuals. That's how you get better."
***
Related: Take a behind-the-scenes look at New Mexico's premier mind-body wellness resort.
In search of a relaxing getaway? Read our critically-acclaimed Travel Well column for expertly-curated recommendations, whether it's an Insider's Guide to the Hamptons or a spotlight on the Coolest Spas in Paris.