With the sheer number of high-end, world-class, international, and budget-friendly spas in the D.C. area, it can be hard to find a decent prenatal facial that meets your specific needs. Fortunately, for those looking for safe, all-natural, super-effective prenatal facials in Washington, DC, this list has you covered.
From new age Crystal Revitalization facials to hyper-customizable med spa facials, we've curated this guide to the best prenatal and pregnancy-safe facials in Washington, D.C. for any local looking to pamper themselves during the prenatal and postpartum period. (It's important!)
All of these spas use prenatal- and pregnancy-safe ingredients in the spa treatments we've mentioned by name, specifically.
For this reason, we've identified what treatments you should get where for the best experience. And we don't use the word "best" casually: We've done the research for you, that way you can be worry-free while you get your glow on. (And all of these facials are great for non-pregnant people looking for natural facials in the D.C. area, as well.)
Ultimately, facials can be difficult in late pregnancy, as it's sometimes uncomfortable for those in the third trimester to lie down for extended periods of time on their backs. If this is you, it might be worth booking shorter treatments or requesting a support pillow for under your knees to minimize discomfort.
And if you're fine lying on your back: then just recline, relax, and enjoy!
Also: this post contains Amazon Affiliate Links, which means we may earn from any skincare products purchased through us. (That's how we pay for our investigative research, product testing, independent review, and site visits to keep our recommendations unbiased!)
Scroll below for our guide to the best prenatal facials in Washington, D.C.. Self-care is an important act in the journey to motherhood. Make yours count!
***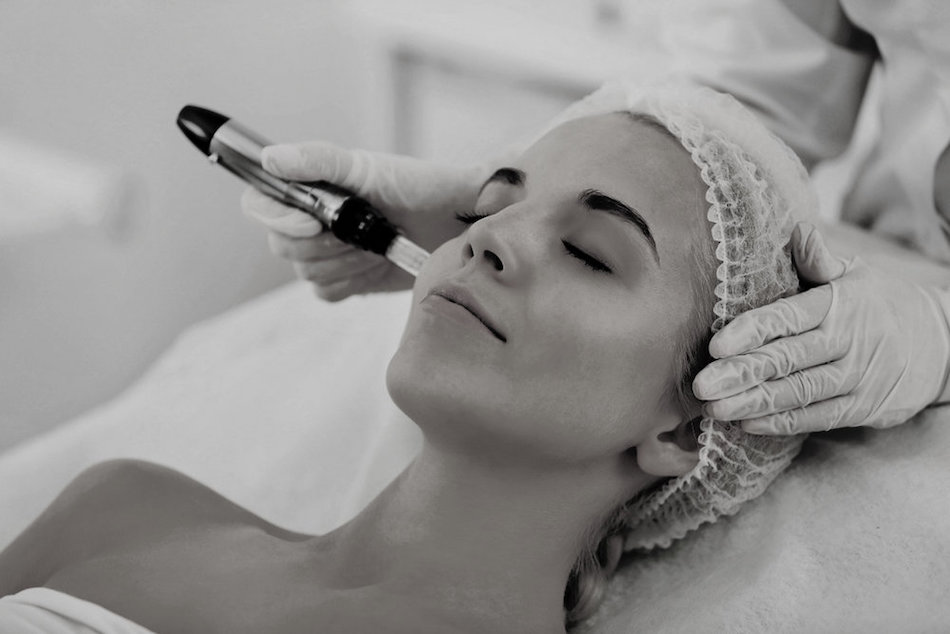 Hela Medical Spa's All Natural Facial
Georgetown veteran Hela Medical Spa has an organic facial that was once voted Allure's Best All Natural Facial. Today, this award-winning facial incorporates only organic, clean skincare products and ultrasound-enhanced extractions, which is a real boon to those looking for a deep exfoliation without harsh chemicals.
For $175, it's one of the more erudite prenatal facial options in the DC area, as you're paying for the science and skill that comes pre-baked into this facial's methodical conception and execution. It's lovely!
The All Natural Facial consists of a double cleanse and exfoliation followed by a steam, extractions, a cleansing mask, and a moisturizing mask topped up with moisturizing finishing products like June Jacobs Cranberry Pomegranate Masque, iS Clinical Hydra Cool Serum, and iS Clinical Reparative Moisturizer Emulsion. (<— All great brands that you typically only see at medical spas.)
Because the elements of this facial follow the standard progression of cleanse-exfoliate-extract-soothe, the facial can be customized to suit your skin type during and throughout pregnancy (which, as we know, can change).
The deftly-handled extractions here are also great for people with visible sebaceous filaments that they want to see cleaned out. The cold globes massage at the end, meanwhile, is a deeply invigorating finish for those who seek relaxation as well as repose in a facial.
Overall, Hela's All Natural Facial offers both soothing and functional skin enhancement– a fitting nod to the practice's name. (Hela is a Swedish term meaning "to heal or make whole".)
Even the treatment rooms are aesthetically-pleasing, featuring cute neon signs that say things like "breathe" and "relax" on walls speckled with the star-shaped shadows of a celestial globe light. It's a whole vibe.
The practice is helmed by Dr. Jonathan Drysdale, MD, who has over 20 years of experience in aesthetic, anti-aging, and regenerative medicine.
Hela even has a section of their menu that is labeled "Safe Services for New Moms", which we love. In a world of internet ambiguities, it's helpful to be explicit! Thus, while their All Natural Facial is not technically billed as a "prenatal facial", it is pregnancy-safe. (Just tell them you are pregnant so that they know.)
Ultimately, Hela Spa is a fabulous spot for aesthetic care during, after, and beyond pregnancy, at the hands of some of the area's most skilled medical estheticians. What more could you want in a relaxing prenatal beauty treatment?
Take Care's Crystal Revitalization Facial
Take Care's charming, crystal-filled natural skincare boutique in Georgetown is an Instagram-ready oasis of calm. Between the bright, airy aesthetics and the cornucopia of intriguing natural skincare products on tap, it's an ideal place to shop for natural skincare in the DC area– if not the perfect place to reserve a prenatal facial when you need a little R&R.
We love the all-natural approach that the Take Care Spa takes to skincare, moreover, but the Crystal Revitalization Facial is a particularly unique, pregnancy-safe offering that you can't find anywhere else in the city. (Ask for Erin if you can!)
This facial features all-natural products from Sodashi, a vegan and cruelty-free skincare line from Australia.
While each treatment is custom-tailored to each person's individual skincare needs, the facial generally starts with a cleanse, followed by exfoliation, a mask, facial massage, hot towel treatments to remove excess product, and a soothing layering of finishing products like rejuvenating moisturizer, rose face mist, and eye and lip smoother. (Again, these are tailored to your particular skin type and needs.)
As part of this treatment's gorgeous facial massage– which is indeed one of the most graceful and relaxing in the city–, they also use a Gua Sha tool, which is great for moving lymph around the face, neck, and upper body. (This has a healing, anti-inflammatory, and soothing effect on the skin and fascia below it. As a result, it is ideally suited for people with facial swelling or puffy eyes during pregnancy.)
Overall, it's an immensely restorative treatment. Whether you love natural skincare or are simply charmed by the inimitable vibe of this bright, cactus- and crystal-filled spa, you're bound to leave feeling like a new person– or at least a happier, glowy-er version of the you that initially walked in.
Even if you're not pregnant, this is one of the best facials in Washington, D.C., period!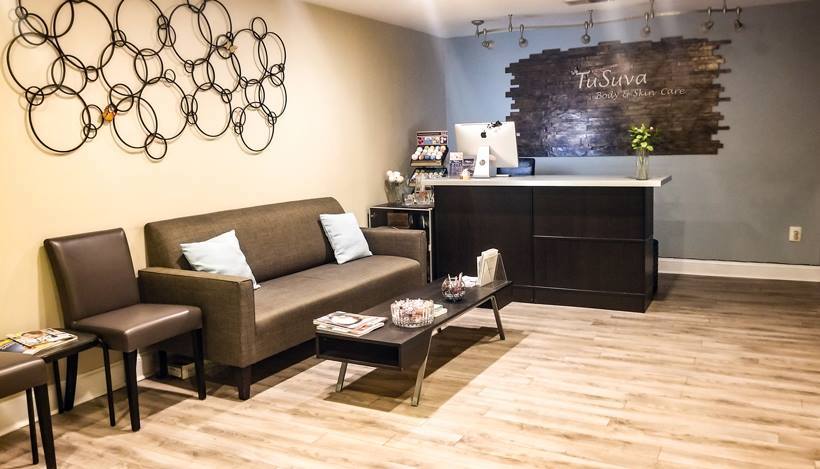 The Natural Facial at TuSuva Body & Skincare
Family-owned TuSuva Body & Skincare in Adams Morgan is a sleeper hit among facial junkies in the city. They use organic products from Image Skincare's Ormedic collection for their Natural Facial treatment, which includes cleansing, exfoliation, steam therapy, extraction, mask, and a relaxing massage of the neck, face, and chest.
While it's not a designated prenatal or pregnancy facial, it is pregnancy-safe, as they use only natural products and no harsh acids or chemical peels. If you're looking for a natural facial in Adams Morgan, moreover, TuSuva is your best bet.
Just tell them you are pregnant so they know to accommodate you in whatever subtle ways you may require given the specific condition of your skin. This spa is results-driven and relaxation-focused; the perfect rejuvenating balance for moms-to-be. (Splurge and opt for the 80-minute facial if you want a real treat. They also offer a more affordable 50-minute facial.)
Esthetician Negin Daroui is a master at extractions, which– though sometimes painful– will leave your skin and sebaceous filaments officially gunk-free. This is ideal for those struggling with skin congestion or blackheads during pregnancy.
Because this day spa is nestled inside a street-front walk-up, it has the feeling of a hidden gem. Regulars swear by it, but for those who are new to pass, it feels like a fun discovery worth returning to again and again.
Note, however, that street parking near this location can sometimes be a nightmare! Plan to have someone drop you off or walk if you live nearby.
Otherwise, you can park at the local Safeway and save yourself the hassle. (Buy a pack of gum if you have to!) You can also pay $20 to park at the tiny lot at the corner of Biltmore St and Columbia Rd.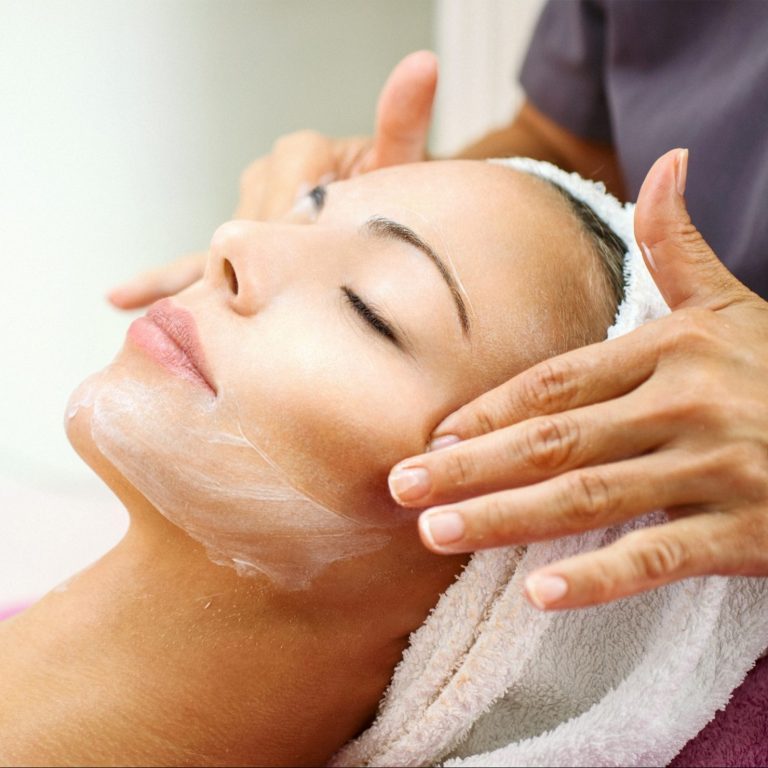 Unwind Wellness' 30-Minute Facial Massage
Unwind Wellness' Facial Massage is exactly what it sounds like: a relaxing, lifting, tension-soothing massage for your face. As such, it's perfect for expectant mothers as it's short enough to minimize the amount of time spent on your back. (It's only 30 minutes!)
This prenatal facial aims to release and relax tense facial muscles around the forehead, eyes, and mouth. The goal, of course, is to move lymph. This helps release held tension that often underscores the curvature of wrinkles in the face. When you smooth this tension, you can help prevent new lines from forming– or so the science suggests.
Increasing blood flow and oxygen to facial skin through gentle massage, meanwhile, helps the skin repair and heal itself. Fortunately, this also generates a nice, rosy glow.
If you want a quick, in-and-out pick-me-up at the spa's Georgetown location, this is the pregnancy-safe facial for you!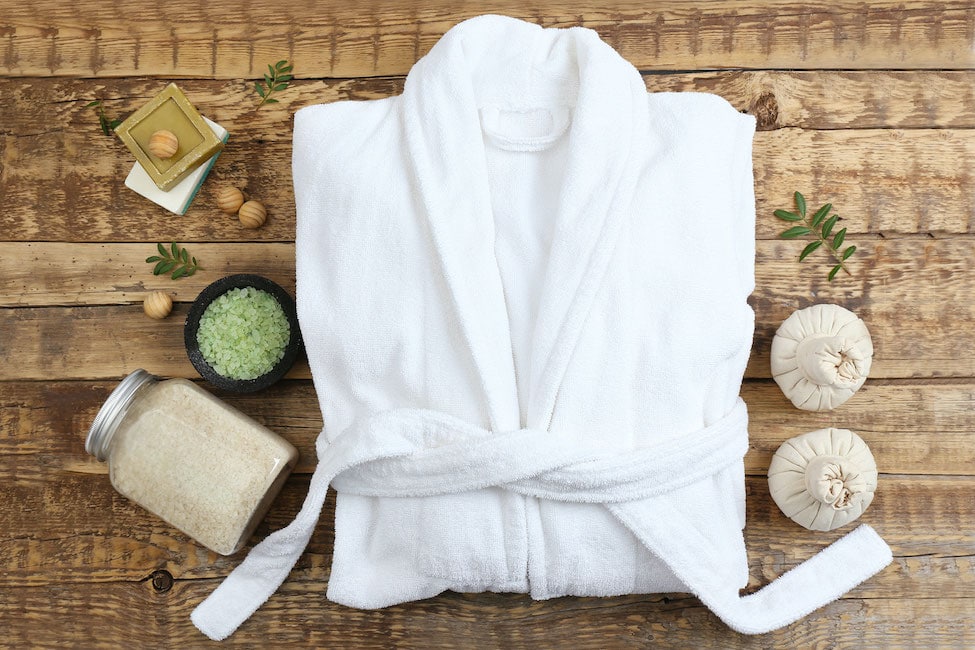 80-Minute Pregnancy Glow Facial at Spa on the Hill
Spa on The Hill offers an array of targeted prenatal treatments, from prenatal massage to what is likely D.C.'s most customizable prenatal facial. Whether your skin is oily, aging, sensitive, combination or dry, the spa's skilled estheticians will customize this pregnancy-focused treatment to meet your unique skin needs. (And because this is a pregnancy-specific facial, they'll be familiar with all litany of concerns.)
This prenatal facial includes double cleansing, exfoliation, extractions, face massage, mask, and moisturizing treatment with extended massage. It's the full package.
While the spa itself is small and relatively no-frills, this restorative facial has something worthwhile to offer no matter what your skin type or prenatal skin condition might be.
For moms-to-be in their third trimester– who may no longer be comfortable lying on their backs– ask the esthetician to adjust the incline on the adjustable treatment table. (Feel free to do this during any spa treatment while pregnant. You should always ask for changes if you are not fully comfortable!) The esthetician will work to accommodate you.
By the end, you'll have that coveted "pregnancy glow"– if only because you'll be so relaxed. You deserve it!
***
Related: The 100 Best Pregnancy-Safe Skincare and Beauty Products on the market today.
Celebrating a birthday or special occasion? Read our edit of The 6 Coolest Birthday Cake Makers in Washington, D.C..