Looking for ways to cook with pine pollen? This easy vegan pesto recipe should be a staple in any health nerd's repertoire. Much like bee pollen, pine pollen is an increasingly popular adaptogen that's full of beneficial enzymes, amino acids, minerals, antioxidants, vitamins A, B, D, E, and phytosterols.
Research even shows that consuming raw pine pollen can help reverse fatigue, improve energy levels, and even battle the signs of aging!
Accordingly, Roots & Bones Holistic Herb Company sells an amazing, wildcrafted pine pollen that is the basis for the pine pollen pesto recipe, below.
We love this easy twist on classic pesto! It's delicious and also packed with vitalizing nutrients.
Pine Pollen Pesto is a Nutrient Powerhouse
Everyone knows about the health benefits of olive oil (healthy fats!) and basil (full of flavonoids!), but raw garlic is also full of immune-boosting compounds that new studies show helps bolster gut health, which may also prevent memory loss over time. Who knew?
Cashews, meanwhile, are rich in omega-3 fatty acids, which can help reduce symptoms of anxiety and seasonal depression. (Soaking cashews in water for 2-3 hours or overnight before cooking can also improve digestion and boost the bioavailability of essential vitamins and minerals. However, you can also use regular cashews if you're strapped for time.)
Overall, this vegan pine pollen pesto recipe is a unique, ultra-nourishing twist on a classic basil pesto. Plus, it's vegan– ideal for those who are avoiding dairy.
Use it in all the same ways you'd use traditional pesto: on pasta, meatballs, veggies, and in sandwiches, wraps, and more.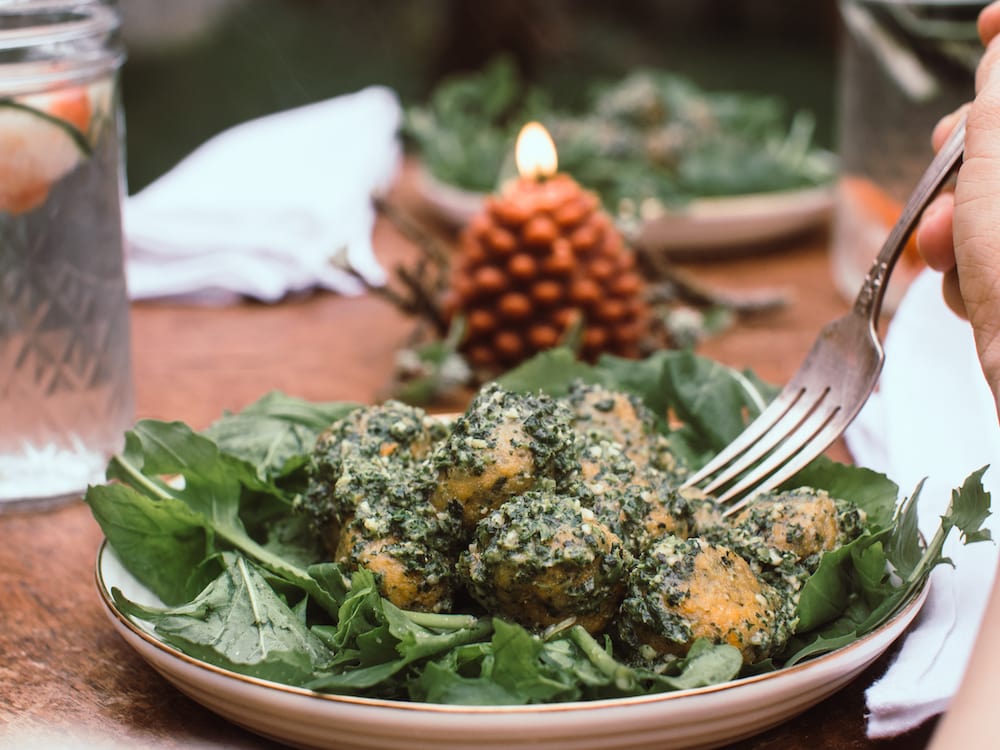 Vegan Pine Pollen Pesto
This vegan pine pollen pesto is a unique, ultra-nourishing twist on classic basil pesto.
3/4 cup fresh basil
1 cup cashews, soaked
1 Tablespoon Roots & Bones Pine Pollen
1/2 cup olive oil
2 garlic cloves
juice of 1/2 a lemon
1/2 teaspoon salt (or more to taste)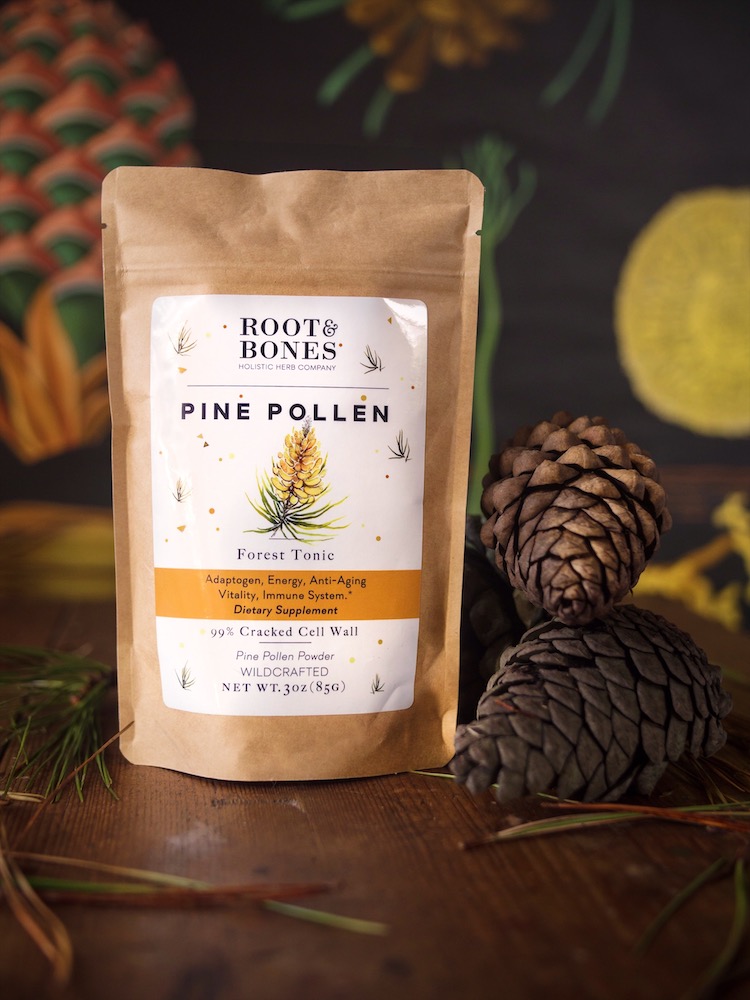 Instructions
Add all of the ingredients to a food processor and blend until you reach desired consistency. Add more salt or oil if desired to achieve your preferred consistency.
Spoon over pasta, veggies, meatballs, etc. Enjoy!
***
Related: Michelle Obama's Shrimp Linguine recipe is lovely.
Find more vitalizing, mood-boosting meal ideas in our Mood Recipes section. For more pine pollen recipes, follow Roots & Bones on Instagram.