These gluten-free cinnamon peanut butter cookies were adapted from Ovenly's salted peanut butter cookie recipe– a New York City classic that we've modified to incorporate focus-enhancing adaptogens and some cinnamon and maple to round out the flavor.
Gluten-free peanut butter cookies are all the rage in boutique bakeries across America at the moment. The lack of flour in this recipe yields a rich, doughy cookie that peanut butter lovers adore. (And I'm a peanut butter fiend, so I would know.)
In this recipe, we use a spice blend of rhodiola and cinnamon to enhance the flavor of this rich, gooey peanut butter cookie. They are super easy to make and can be modified to suit various dietary restrictions.
We did, however, adapt this cookie specifically for people suffering from lack of focus– a common problem in the age of distraction. Some research also suggests that cinnamon may help mitigate blood sugar spikes, which tempers the effect of the sugar in this recipe. Cinnamon also stimulates the circulatory system while soothing digestion (which is why, at one point in history, cinnamon was more valuable than gold).
According to the latest research, ADHD affects 1 in 20 children and 1 in 40 adults worldwide– which means that it is now more common than OCD. Rhodiola is a bitter root native to the arctic whose powder provides gentle focus support– in some cases, doctors prescribe it as a supplement for people suffering with adult ADHD (see Notes, below).
Regardless of all that, these gluten-free cinnamon peanut butter cookies are perfect for kids and foodies alike. Peanut butter cookies are an American classic! These ones are so yummy and soft– and you don't need to make them with the rhodiola; that's just a bonus for those who want to try it.
This cookie recipe is also grain-free and dairy-free, which is hard to find in a good dessert. Best peanut butter cookies ever. Enjoy!
***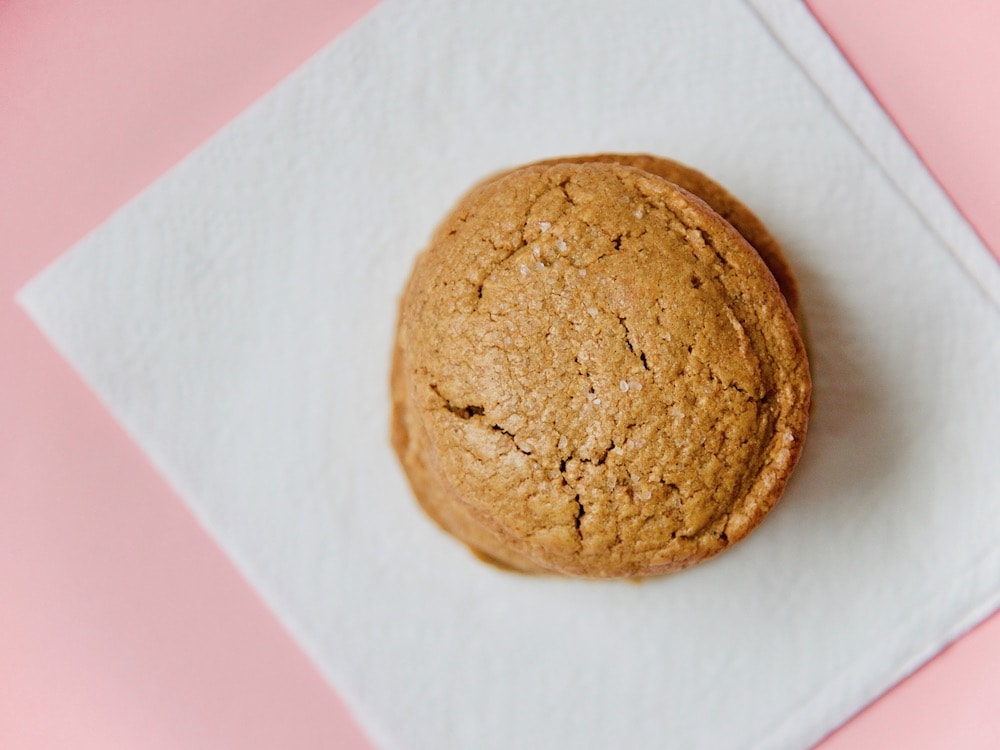 Gluten-Free Cinnamon Peanut Butter Cookies
1 3/4 cups (packed) light brown sugar
2 large eggs, at room temperature
1/2 teaspoon vanilla extract
1.5 teaspoons maple syrup
4 teaspoons cinnamon
1 3/4 cups peanut butter (I like using Justin's peanut butter because the oil content keeps the dough in a dome shape)
1 Tablespoon rhodiola powder
sea salt, for garnish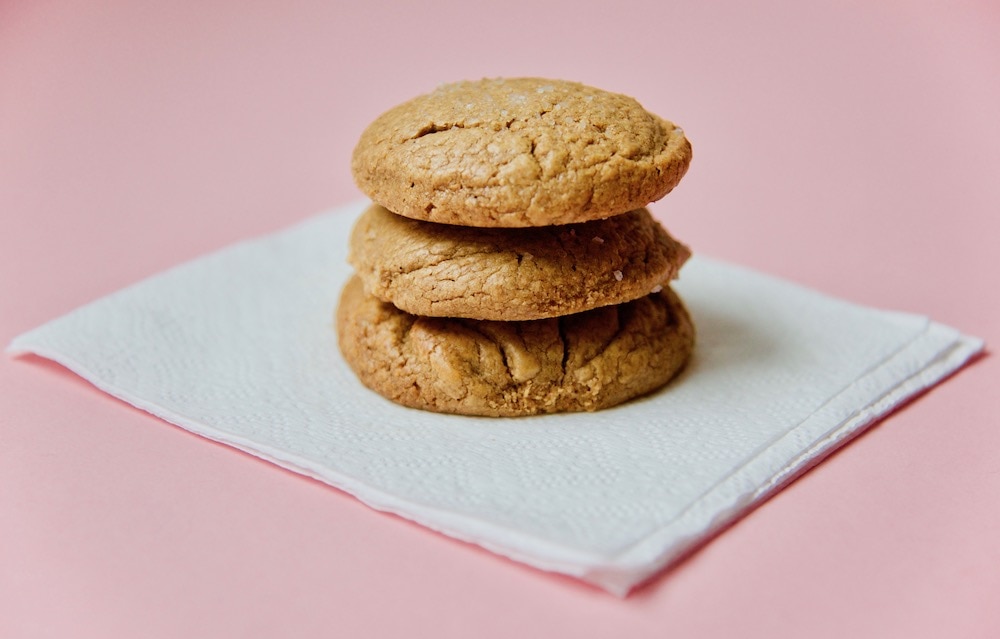 Method
Preheat oven to 350 degrees F. Line a rimmed cookie sheet with parchment paper.
To make the cinnamon peanut butter cookie dough, first cream together the sugar and eggs.
Add the remaining ingredients and thoroughly mix to form a wet, thick dough.
Optional: Refrigerate cookie dough for ~30 minutes or more to ensure that cookies have a nice, round domed shape.
Scoop cookie dough onto a parchment paper lined cookie sheet using an ice cream/cookie dough scoop (to make even, perfectly domed cookies) or a teaspoon (if you're not trying to impress anyone). If you want to make smaller cookies, use two cookie sheets and place your scoops ~2 inches apart.
Sprinkle the scoop-filled pan(s) with just a touch of sea salt.
Bake 22-25 minutes or until edges of the cookies start to darken and crack.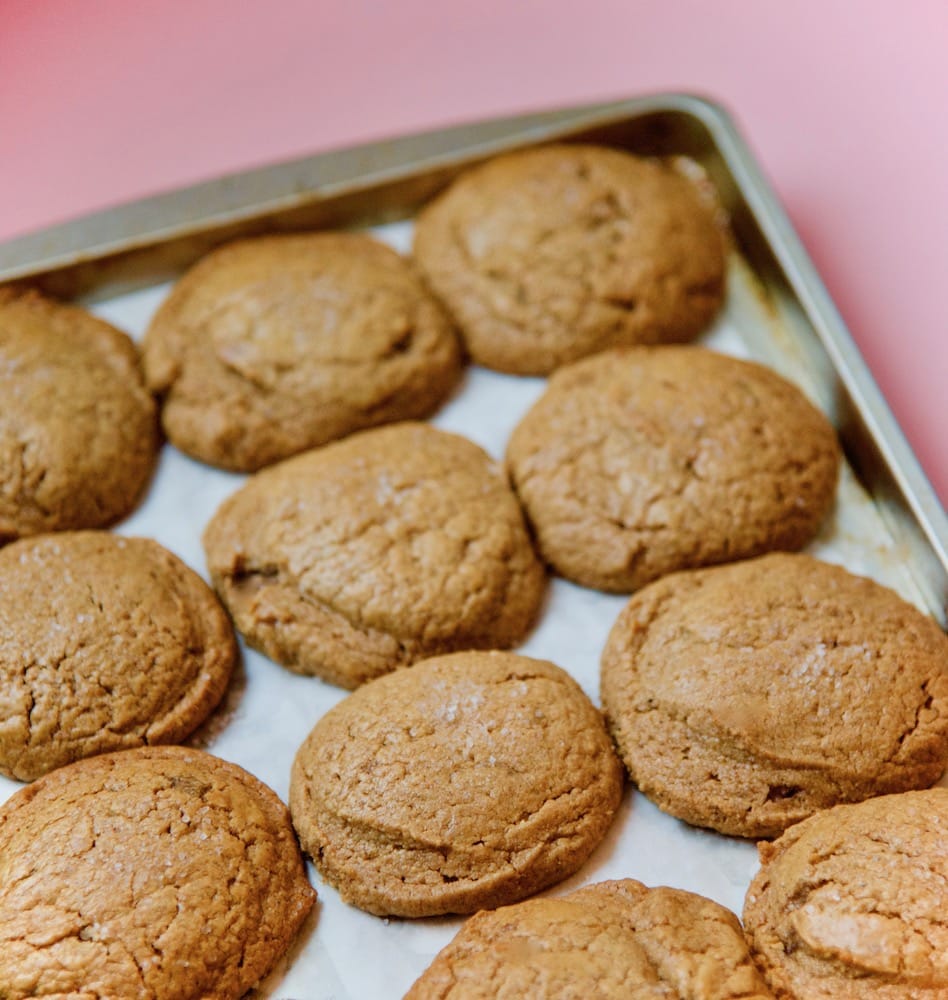 Notes
This recipe yields 12 3-inch cookies or 24 mortal-sized 1-inch cookies. We like scooping them bigger, so that they have a gooey center. You can also swap almond butter, cashew butter, or even tahini for the peanut butter in this recipe. It's all good.
For people suffering from ADD and ADHD: Prominent integrative psychologist Dr. James M. Greenblatt, MD (who is Chief Medical Officer at Walden Behavioral Care in Waltham, Massachusetts, as well as a clinical faculty member at both Tufts Medical School and Dartmouth's Geisel School of Medicine) is a big proponent of rhodiola supplementation for improving focus.
As previously explained on NPR's The People's Pharmacy, Dr. Greenblatt recommends a daily dose of rhodiola, because it's super gentle and helps the mind focus. The amount of rhodiola in each cookie per this recipe averages out to less than 1/4th or 1/8th a teaspoon, which is a nice way to slowly integrate this supplement into your repertoire.
Rhodiola is a powerful adaptogen that is also helpful for adults who find themselves suffering from burnout. It also works particularly well for people who are frazzled from too much multitasking, as it helps the body adapt to stress.
Rhodiola can also help quell anxiety symptoms, and this recipe can handle even more rhodiola, for those who want an extra boost. I personally think the recipe can accommodate up to 3 Tablespoons of rhodiola powder before the flavor comes through. Of course, you can play around with the proportions to suit your taste– but I wouldn't exceed 3 Tablespoons unless you want to make this cookie into a proper "supplement". As always, check with your doctor before taking any new herbs and supplements.
Overall, these cinnamon peanut butter cookies give a gentle, calming boost– sort of like the effects of matcha green tea. Nothing too intense, but helpful when you need to snap out of your daydreams and get stuff done.
***
Related: Love peanut butter and gluten-free baked goods? Then you'll love making our Dopamine-Enhancing Gluten-Free Peanut Butter Brownies. Or, take the G&L Peanut Butter Taste Test.