It's a pleasant January morning in Los Angeles when I hop in a cab and head south to Redondo Beach to meet Psychotherapist Sepideh Saremi, LCSW– a woman who offers a signature blend of "talk therapy with mindful movement," also known as Run Walk Talk.
I first heard about Saremi's signature "running therapy" shortly after she launched Run Walk Talk in October 2017. At the time, I had seen a few impassioned headlines espousing the new concept of "jogging therapy," with many of the editors making quips about how "you can't run from your feelings."
When I read that Saremi's running therapy was also billed as a treatment for "high achievers," I knew I had to try it. Weeks later, I emerged from a cab in front of her office, just two blocks from the Pacific Ocean.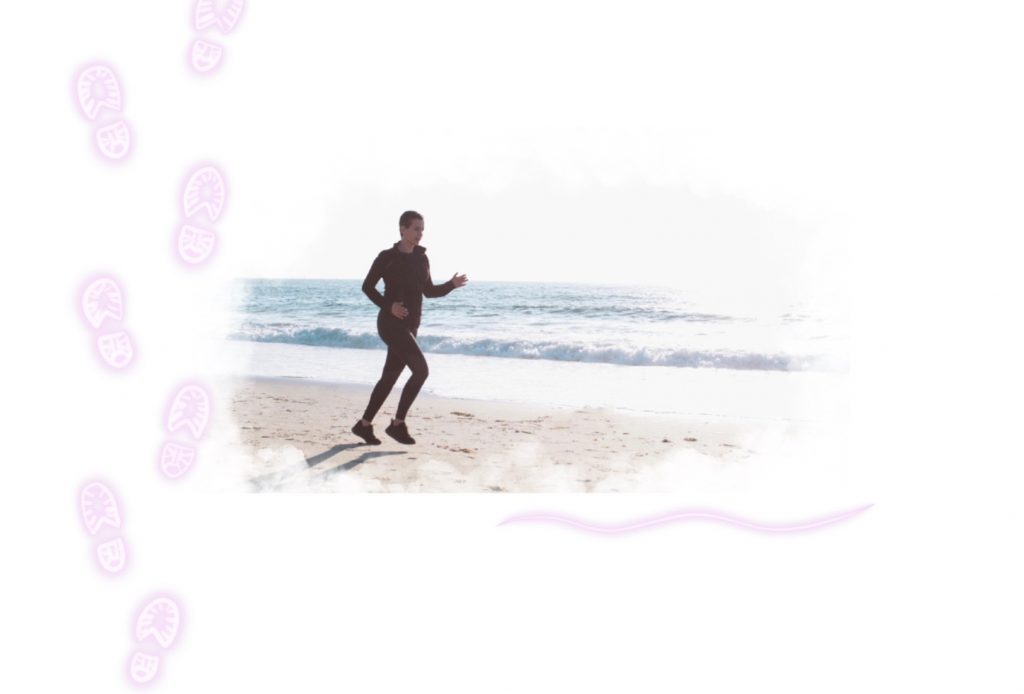 Like the best therapists I've had, Saremi seems immediately familiar and has a comforting presence, clad in athleisure wear as she greets me in her comfortable, well-designed office. While the space is minimal and "hygge" in the way that clinical therapy environments usually are, there are signs that this won't be a typical therapy session: sunscreen, hair ties, spare sunglasses and yoga mats, water, and snacks for her patients.
Before we head outside for the running portion of the session, we speak more generally about the nature of therapy, her approach, and what some of her patients struggle with more generally:
"A lot of my clients are entrepreneurs and achievers in their 30's, mostly men," she responds when I ask about Run Walk Talk's typical demographic. "I see everyone from people who have severe PTSD, childhood trauma, and severe depression, to people who are in their early 20's who haven't quite launched yet because of their mental health issues. The other subset are people who were really successful and then the bottom fell out because of their mental health or substance abuse issues, and those are the overachiever types. In some ways, I think it's harder for them because there's so much shame in what they've lost."
"It's very gratifying and lovely to work with this population," she continues. "It's quite a privilege."

Saremi uses running as a vehicle to get her patients to practice subtle body awareness– a practice that breaks the traditional and often stifling mold of therapy in a clinical setting.
"This structure (sitting, facing each other) is very hard for some people," she explains. "I'm in your face, but when we're side-by-side, it's less threatening. There's a reason why many therapists sit at an angle– I did not invent it. I think it's a lot easier when you're running and you don't have that sustained gaze," she expounds.
"My patients have self reported to me that they feel like they're thinking more freely and that it would have been hard for them to talk about some of these things in the office. I also notice that running patients disclose things to me a lot sooner."
"A lot of problems come from people being too rigid or too reactive– either everything is too controlled and has to be the same way each time, or there's absolutely no structure and they're just reacting to whatever is happening, as opposed to thinking about what they need. I'm always trying to get people to a place of being reactive, and the running and walking is a way of using the body to notice what's going. How's my breathing? How are my legs feeling? It's a subtle way to practice mindfulness, because I'm not going to get a lot of my overachievers to meditate with me or do mindfulness exercises as needed; they're too high-strung for that. So, I sneak it in while running."
As we head outside so that I can experience it for myself, Saremi is quick to joke that "my real office is on the beach."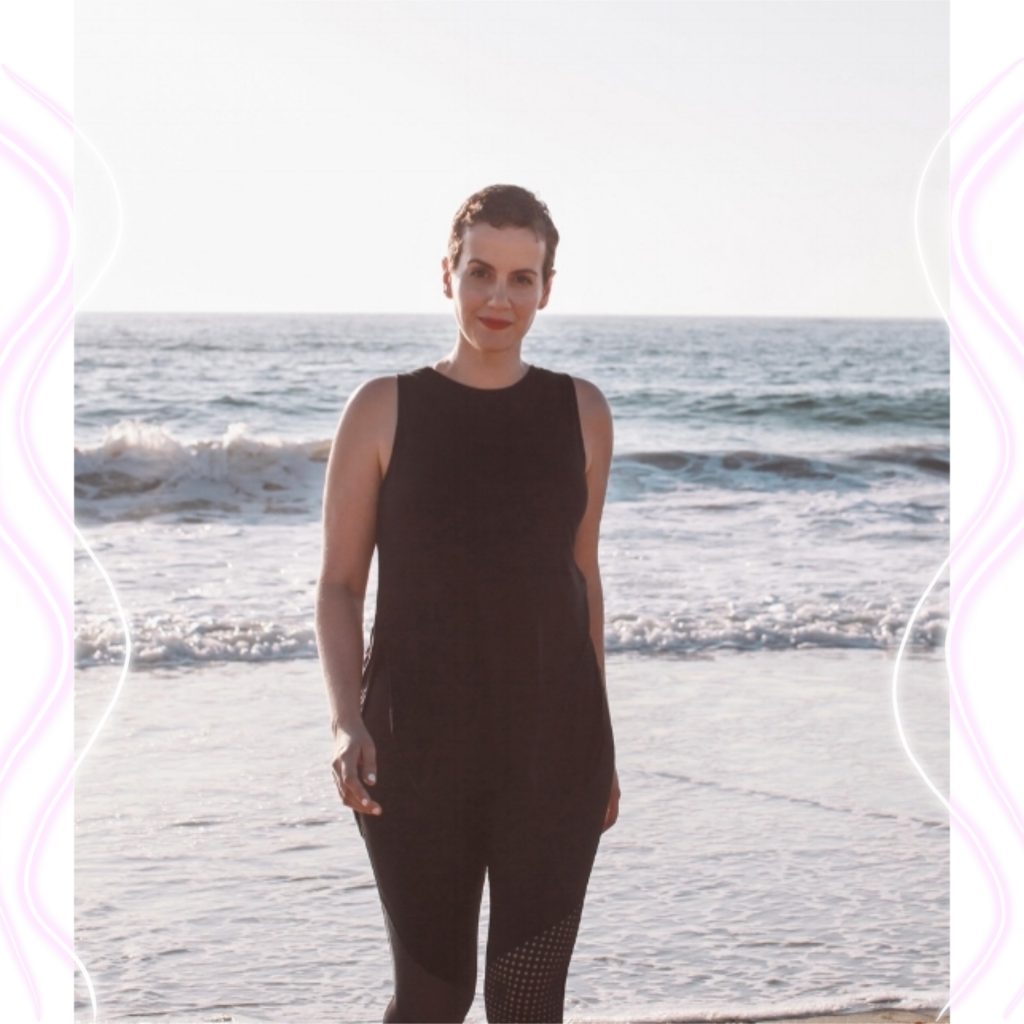 Walk It Like I Talk It
Structurally, what does a session look like?
"Usually, the patient shows up and I ask 'What would you like to do today? Are we sitting, walking, running?' and they tell me," she explains.
"If they want to walk-run, we do a little fast walk down to the beach, which is about 5 minutes away, and then when we get down to the pedestrian path we just start running and talking. We're talking the whole time during the walk and run. The entire time I'm asking them how it feels and what's coming up for them," she continues.
"This is especially [helpful] when we are talking about our relationship– it can be very scary for people to talk about how they feel about our therapy relationship. I can do that much more quickly in a running context. Because it comes up– even today when we go down to the beach, we're going to have to decide what's our pace," she tells me. "I might be a bit slower than you or faster than you– What comes up for you about that? Are you a competitive person, are you embarrassed? It all comes out."
And with that, she asks what I'd like to discuss in our session as she guides us across the street and down to the beach.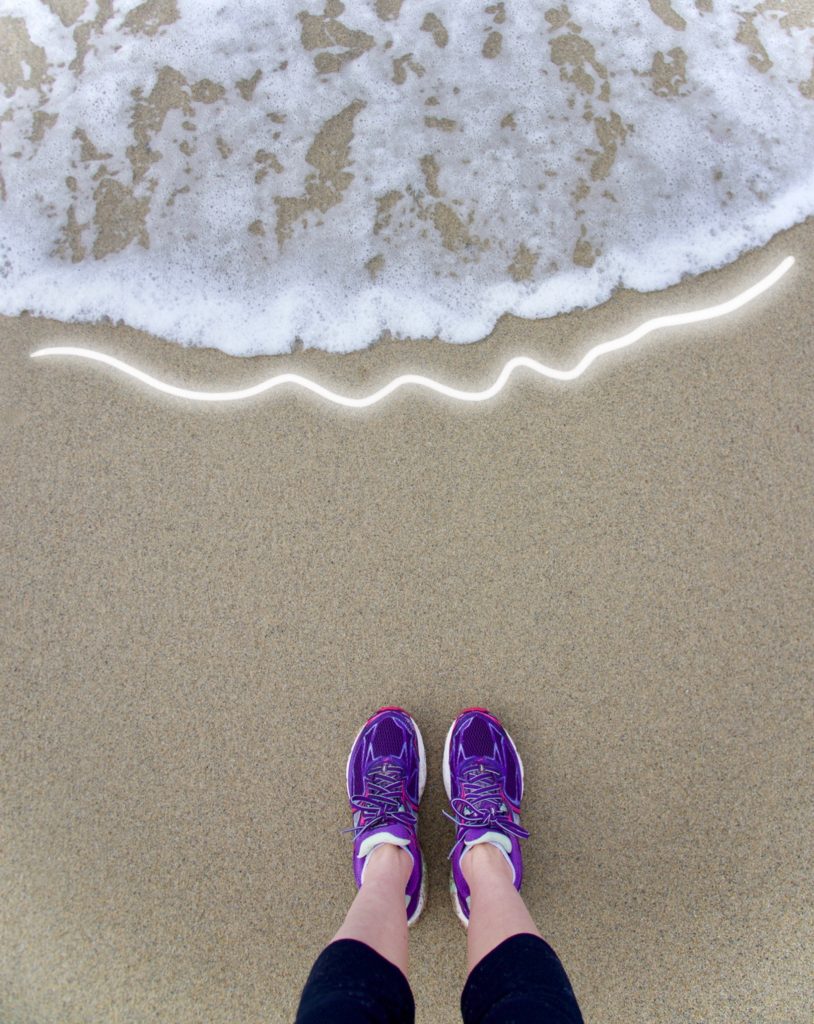 Saremi often reminds her patients that running therapy is not a workout; they're coming to therapy to engage in therapy, using the movement as a vehicle to be more aware of how they are feeling in the present moment.
Admittedly, for someone like myself, running feels more like an added benefit– a great way to get outside and be active while also drinking in the therapeutic calm of salt air against a backdrop of crashing waves.
I'm no stranger to therapy, and as such I'm very comfortable with the traditional office model– but because we start jogging side-by-side and I'm looking ahead and not straight at her, I can avoid what was one of the few aspects of therapy that I ever found uncomfortable: having to make eye contact.
In this way, for people who are new to therapy or reluctant to share, the Run Walk Talk model offers a freeing, revelatory alternative.
A New Model
Saremi began using running, consciously and unconsciously, as a way to cope with her own trauma following a family crisis in 2008. "It's how I got myself through PTSD," she explains. "Therapy was always really great and I couldn't have done this without it, but the act of getting into running and having some control when I felt that my whole life was out of control was very powerful for me. So I thought: 'There's something here!'"
In 2012, Saremi received a master's degree from UCLA, and began working at a mental health agency in Los Angeles where she helped Iranian refugees, some of whom had been prisoners of war.
"It wasn't uncommon for people to have been political prisoners, and some had been tortured or raped," she told Fast Company a few months prior to our meeting. "Just really horrendous stuff."
Saremi, noting that small, generic-looking therapy rooms "didn't look that different from an interrogation room," decided to break the mold and take patients outside. The results were profound.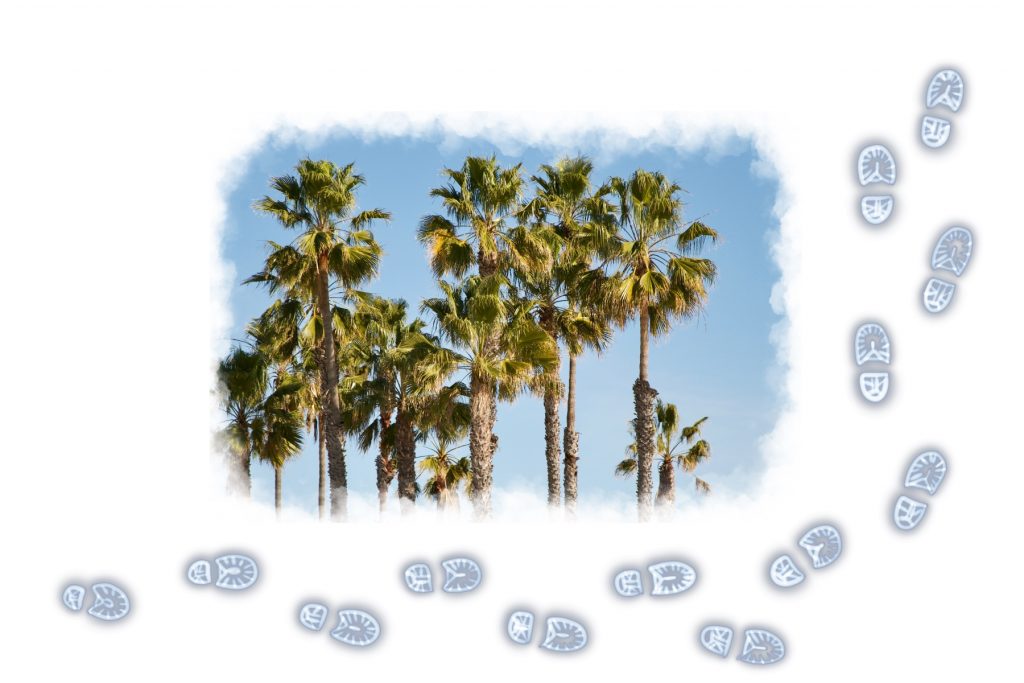 Her patients became more open to talking about topics they seemed to struggle with when sitting down. More and more studies show that regular exercise is associated with overall mental health benefits, including decreased symptoms of anxiety and depression, among other ailments– so the process of weaving together movement and exercise became increasingly intuitive.
Later, Saremi brought this combination of movement and therapy into a private practice in Beverly Hills, and following her continued success with this model, she founded Run Walk Talk therapy in October of 2017. Currently, she is looking into partnering with a university to establish a certification program for Run Walk Talk, as a number of other therapists have expressed interest.
Forward, Together
Under the Run Walk Talk model, running is done at conversation pace, and it can quickly transition to walking based on the client's need– there's no pressure either way, and fitness is not required. The hardest part, which is something that Saremi tries to shepard, is getting patients to feel comfortable enough to say what they need without fear of judgement.
You can tell a lot about a person based on how they feel about running in public, Saremi explains. Outside of the office, patients are exposed, so there are many clinically rich opportunities for people to express how they're feeling about themselves, their bodies, the idea of being looked at, their competitive nature, and more.
"There's a lot around the body, especially here in Los Angeles," she elaborates as the waves crash to our right. "Being thin is important here, and there's a lot of body checking. So it's helpful to have that come up early in the therapy relationship, as many people can talk about it more freely [outside] than they would in the office."

After about 30 minutes spent on-and-off running, walking, and talking on the beach, we head back to Saremi's office to stretch and debrief. Much of what we spent our time talking about outside was fulfillment, ambition, and purpose, and by the time we reach her office our conversation has taken on a more generalized tone. We talk about school, social media, and what is means to lead a meaningful life.
"School orients kids towards achievement at a very young age," Saremi says. "I think it directs people towards things that are not always valuable to them. That's how you get people who are attorneys or working on Wall Street who are miserable. Then, they have the penthouse and the payments and they become a high-end slave to that lifestyle. It's very weird," she continues as I nod my head in agreement.
"If you want to be very wealthy, that's great– but you also need to live a meaningful life. I'm always trying to orient people away from fulfillment and towards meaning. I don't think fulfillment is an actual goal; I think it's a byproduct of having a meaningful life."
In the office, we find yoga mats for post-run stretching. Saremi offers me bottled water and snacks, and I ask her about social media and the role she thinks it plays in the therapy population.
"I think there's a genuine grasping for connection, but it's false," she says. "You need to see people in person. You need to have actual relationships. People on social media are not the same as your friends," she points out. "Your social life cannot happen by proxy."
Having just completed a very physical and engaging therapy session in real life, I couldn't agree more. Mostly, I'm struck that combining mindful movement and cognitive behavioral therapy is a really transformation idea– one that feels even more necessary in the digital age. Movement and mindfulness is a potent combination for looking inward, and running has consistently proven itself a worthy tool for harnessing both body and mind.
"Use Your Body to Change Your Life," Saremi writes on her website. It's an understatement, to say the least.
***
Related: Take a behind-the-scenes look at Privé Swiss: Where CEOs, Entrepreneurs, and Celebrities Get Luxury Mental Health Treatment.