This insider Baltimore travel guide features not only a personally curated list of the best things to do in Baltimore, but also insider insights as to how to have a truly charming local experience.
From exploring the city's parks, entertainment, and historic spaces to wandering farmers' markets and dining at Woodberry Kitchen, Baltimore is a city that has something for everyone– you just have to know where to look. And don't even get us started on the crab cakes!
Baltimore's nickname, "Charm City," came from a 1975 advertising campaign that sought to improve the city's reputation. Baltimore has had its ups and downs, for sure, but it is ultimately a city that has gone through various meaningful revolutions that make it distinct.
There's a lot of culture hidden beneath the gritty surface, which makes it a fun place to explore– especially if you are coming from D.C. and have never really explored Maryland.
Today, Baltimore is divided into 200+ distinct neighborhoods, but the main ones to check out are Inner Harbor, Harbor East, Fell's Point, Hampden, Federal Hill and Mount Vernon. (Depending on your vibe, you'll naturally gravitate towards the places that feed your interest.)
Below, we spotlight the best things to do, eat, explore, and discover in Baltimore, Maryland. Enjoy!
***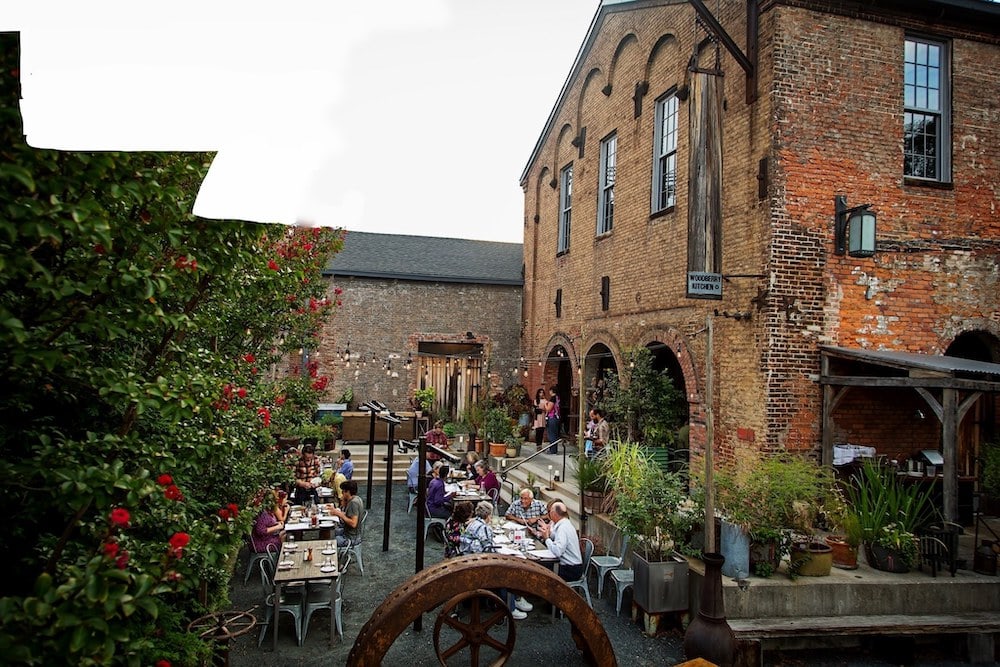 Eat at Woodberry Kitchen
Woodberry Kitchen is easily the best restaurant in Baltimore, located in a gorgeous lofted complex with exposed wood beams. Sit upstairs on the indoor terrace overlooking the restaurant, or dine outside under twinkling lights.
Then, enjoy their classic deviled eggs, Chesapeake oysters, beef tartare, and local appetizer delicacies like the Tilghman Island Crab Pot or the Cherry Glen 'Monacacy Ash' cheese plate.
For mains, opt for local seafood. You'll find plenty of Baltimore crab cakes and local Maryland Rockfish on the menu, as well as local Marvesta shrimp and Cape May scallops.
We also adore Woodberry'd land-based "Supper" options like Rettland Farm Chicken served with brown onions, bok choy, fish pepper honey, cheddar, and benne seed. Or, opt for a savory local-style braised beef flatbread with okra, red onion, poblano sauce, farm-fresh peppers, and cheddar. (It's all fantastic.)
As you might expect, Woodberry Kitchen works with local vendors to source everything from the produce to the meat, cheese, and bread. They even offer a selection of local meads and local hard ciders on their prodigious wine, craft beer, and cocktail menu.
In the Fall, the restaurant is an ideal place to enjoy a warming rustic cocktail. May we suggest the Windfall, made with vervino aperitif, salted apple gin, Boordy Riesling reduction, Maryland spicy mead, and cinnamon tincture? It's divine.
Vegetarians will find a number of excellent options on the menu, as well. I like the Melted Sweet Potato on Toast, Stretched-to-Order Mozzarella, and delectable butternut squash soup– but the truly gorgeous salads sourced from local farms never cease to delight. Classic mid-Atlantic flavors, moreover, permeate every item on the menu.
Overall, Woodberry Kitchen is a gorgeous place to dine on truly scrumptious foods that nourish the senses and the soul, while honoring local tradition and agricultural abundance of the region.
As a restaurant critic of more than 10 years, it's one of my favorite places to dine on the East Coast! Make your reservation here.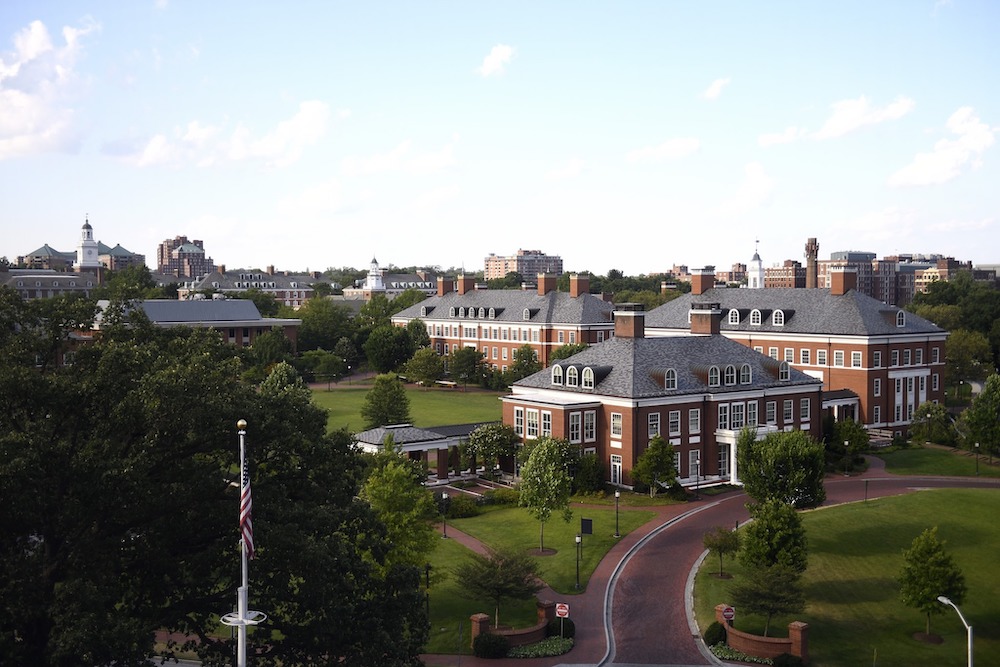 Explore Johns Hopkins' Campus
Johns Hopkins University has a charming little campus just North of Fells Point that's fun to walk around and explore, especially in the Fall. One of the best medical schools in the country is located here, which is a bonus for uni-philes.
If you're the type of person who loves exploring college campuses and the youthful optimism they bring (like me!) then this is a nice place to walk around. If you can, try to step inside the George Peabody Library— it has an absolutely stunning interior that makes a great photo-op.
The campus is also just steps from Northeast Market, which is a good place to get takeout for a picnic on the green.
Stop by Bird in Hand Coffee & Books for chic, sustainable coffee, pastry, and sandwiches near campus, as well as a great selection of books. It's a hip, vibrant place. One World Cafe is also a cute, laid-back nearby spot to get a good vegan, vegetarian, and/or gluten-free lunch.
In Autumn, lovely Fall leaves change from green to various hues of yellow, orange, and red. When the campus is speckled with crunchy, fallen leaves and the air is crisp, it's absolutely serene. Spend the afternoon people-watching, biking around, or reading on a bench on campus.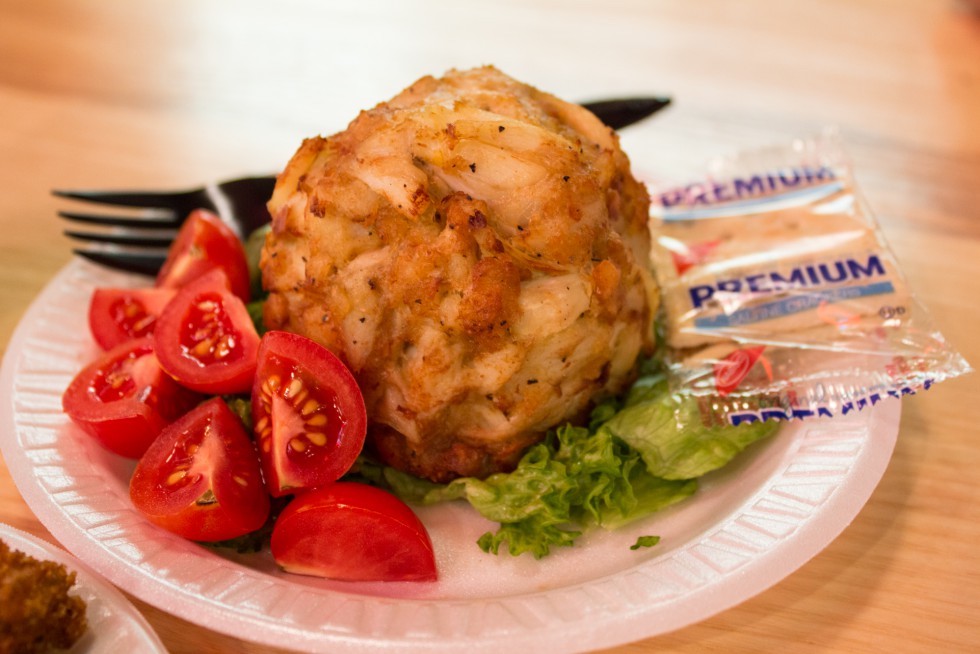 Faidley's For Crab Cakes (+ See Lexington Market)
No Baltimore travel guide would be complete without encouraging readers to eat some crab cakes or trying the state crustacean, the Maryland blue crab. In fact, 50% of America's blue crab comes from the Chesapeake Bay area. (FYI: They're called "blue crabs" because their claws are blue. Their bodies are the classic orange-red color.)
The being said, Faidley's Seafood makes what are easily the best crab cakes in Baltimore. GQ Magazine once even went so far as to call it the "Best Crab Cakes in America". Try one and you'll understand why. These perfectly cooked, super-rich soft-ball-sized crab cakes feature huge chunks of fresh Maryland blue crab and inimitable seasoning. (There's also a secret sauce and buttery cracker crumbs involved.)
While the walk-up location in Lexington Market is not fancy, it is authentic and delicious. (Also: Lexington Market was founded in 1782 and is the oldest continually-running market in America. Faidley's Seafood is the market's star eatery, as is Connie's Chicken and Waffles.)
For more upscale crab cake options and restaurant recommendations, consult our foodie guide to the 6 Best Crab Cakes in Baltimore.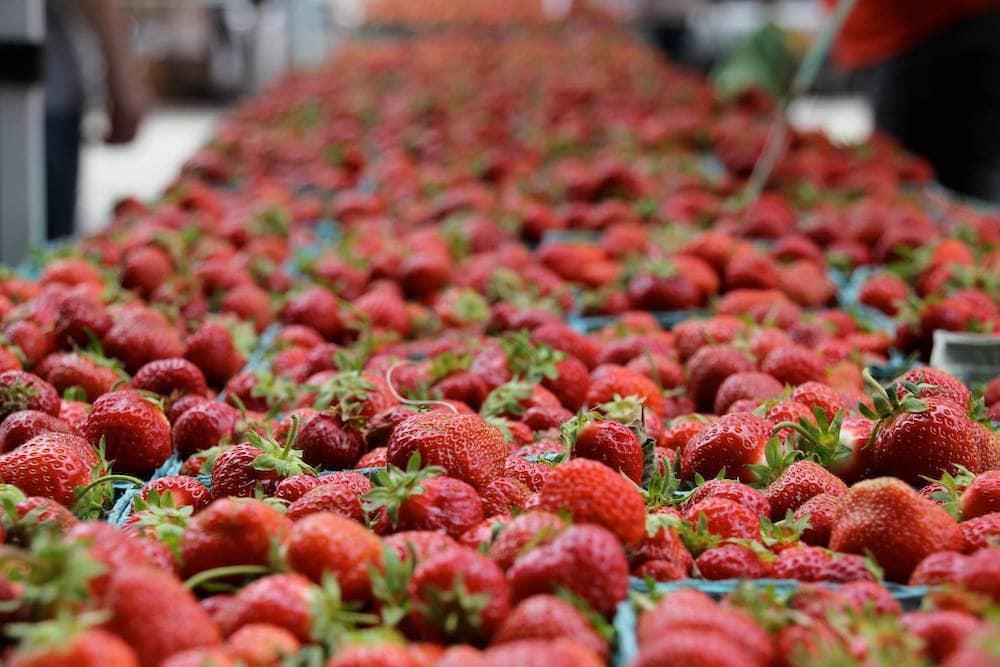 Shop at The Baltimore Farmers Market & Bazaar
The Baltimore Farmers Market & Bazaar is unquestionably the highlight of any true foodie trip to Baltimore, as this popular below-the-bridge market is one of the coolest farmers markets on the East Coast. The local produce selection at this Sunday market is fabulous. Whether you're looking for exotic mushrooms, seasonal strawberries, or fresh greens, you're sure to find it here.
You can also buy hot food and cool artisan goods like raw milk. (Which is hard/illegal to buy commercially outside of Maryland state, but that's a story for another time.)
And with its hoppin' location underneath a former highway overpass, this market is truly a place to see, be seen, and engage with a wide cross-section of the community. I love it! There are excellent baked goods and tacos here, as well. Plus, it's very family-friendly, with lots of kids running around. Occasionally, they also have cooking demonstrations and brand activations that can result in a lot of free swag.
For a nice Baltimore souvenir, look for local honey sticks. Because no two local honeys are alike, whatever you buy will be a uniquely one-of-a-kind representation of local Maryland terroir. (This is why I love buying honey as a souvenir wherever I travel.)
Find the most up-to-date information on the market's hours here. Bring your own reusable bag if you can!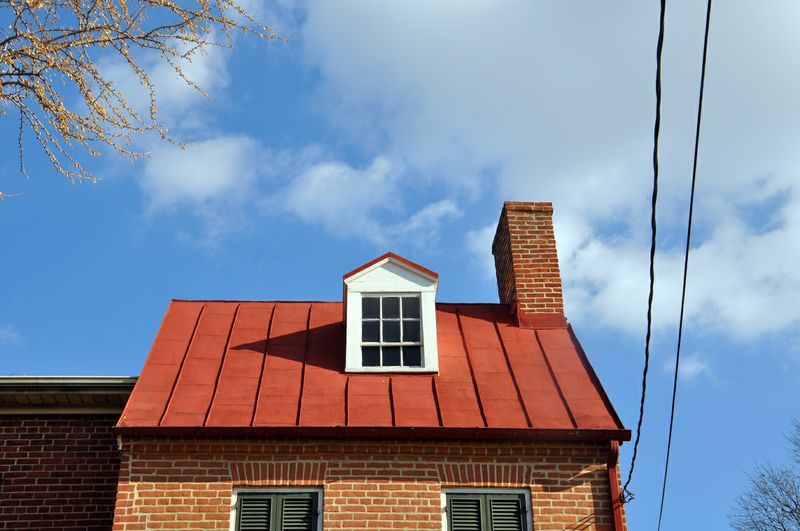 Visit Edgar Allen Poe's House
No 19th-century figure is as synonymous with Baltimore as Edgar Allen Poe. The famous poet and "Raven" author is Maryland's original literature OG. In Baltimore, you can visit Edgar Allen Poe's childhood home in what is now the Edgar Allen Poe House & Museum. The little house at 203 North Amity Street is sort of creepy, but charming for history and poetry buffs.
Much like Martin Luther King Jr.'s childhood home in Atlanta, Poe's home a lot smaller than you'd imagine. Nevertheless, the humble space gives insight into the early years of Poe's tragic life. It also sets up some context through which to understand his work better. Tours are self-guided, but knowledgable docents are available on site to answer questions.
Schedule your visit to the Edgar Allen Poe House by making a reservation, here.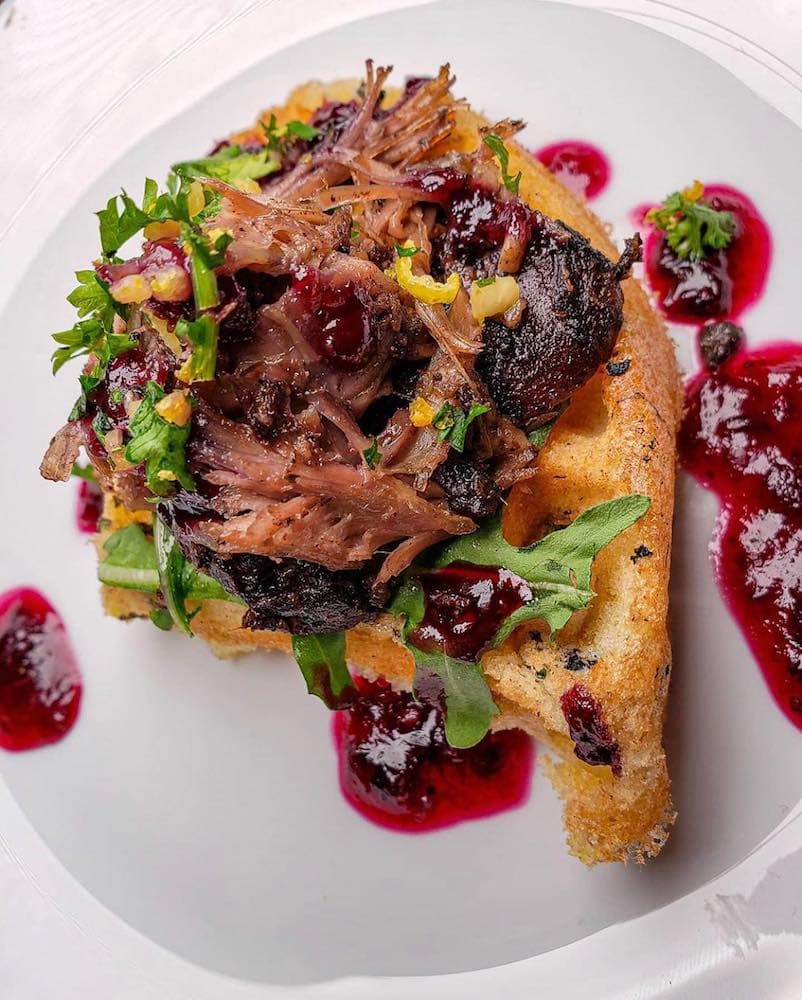 Have a Cozy Meal at Water for Chocolate
Tucked away on an unassuming residential street, Water for Chocolate makes delicious "sexy comfort cuisine" by Chef Sean Guy. I LOVE IT HERE! Man, the food is excellent.
Dinner at Water for Chocolate is like the best homemade meal you've ever had combined with the best Southern/MidAtlantic cooking you've ever had. Is that a tall order? Yes, indeed. Does the limited seasonal menu here live up to the hype? Yes, it does.
At this small corner restaurant, expect lots of shrimp, cornbread, and grits, as well as plenty of luscious proteins and seafood plated on beds of tender rice. This is a great, easy place to get delicious, filling takeout in Baltimore.
The portions are fantastic and the corner store vibe is super endearing! It's one of my favorite neighborhood restaurants in Baltimore.
If you dine in, expect a wait during peak hours, as this shoebox restaurant tends to fill up. Overall, if you want to eat at what feels like a true community restaurant, this is a thoughtful place to do so. It's wonderful.
View this post on Instagram
See The Baltimore Orioles Play
Love baseball? If so then you probably already have tickets to see the Baltimore Orioles play at Oriole Park at Camden Yards. This Major League Baseball park is an iconic destination for baseball fans the world over.
If you have time before or during the game, be sure to grab some nacho-style kettle chips at Harbor Crisps, in the concourse behind third base. Here, they serve kettle-style potato chips topped with lump Maryland crab meat with white cheddar cheese sauce, scallions, and plenty of Old Bay (a seasoning that was invented in Maryland).
Take me out to the ballgame, indeed.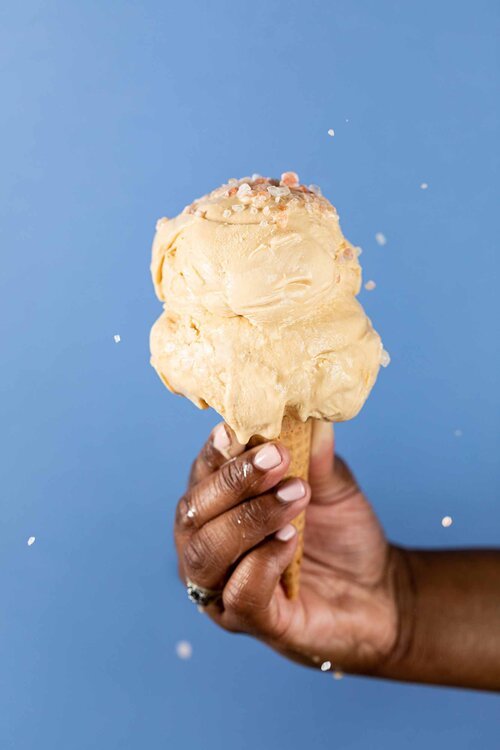 Get Ice Cream at The Charmery
Looking for good ice cream in Baltimore? Look no further than The Charmery, makers of "handcrafted, highly original, super-premium, fully delicious ice cream." (<– Those are their words, but we tend to agree.)
This Baltimore original craft ice cream joint is known for their excellent, grass-fed seasonal ice cream flavors. They also serve boutique sundaes, hand-spun milkshakes, and floats. Yum!
The ice cream shop works with local farms, artists, and other purveyors whenever possible. As a result, each season's scoop– whether it's "Roasted Peach and Buttermilk Biscuit" cobbler-style ice cream in the Summer, or a "Maryland Mud" chocolate oreo mix in the Winter– always captures the unique essence of the city.
All the flavors are super creative and unique (and I know a thing or two about creative ice cream).
That being said, they always have seven "Always" flavors and two dairy-free options. These are good for traditionalists and those avoiding milk, respectively.
For a truly local ice cream experience, however, try the Old Bay Caramel (a salty-sweet combo of caramel ice cream with Old Bay seasoning) or local Otterbein Sugar Cookie ice cream. It's all good. Either way, try to go to the original corner location in Hampden for the quintessential experience.
Otherwise, the locations in Towson and Federal Hill are also lovely, but a bit more modern. (They have more limited hours, but more on-site seating.) If you're visiting in the summer, make this a must-do on your bucket list!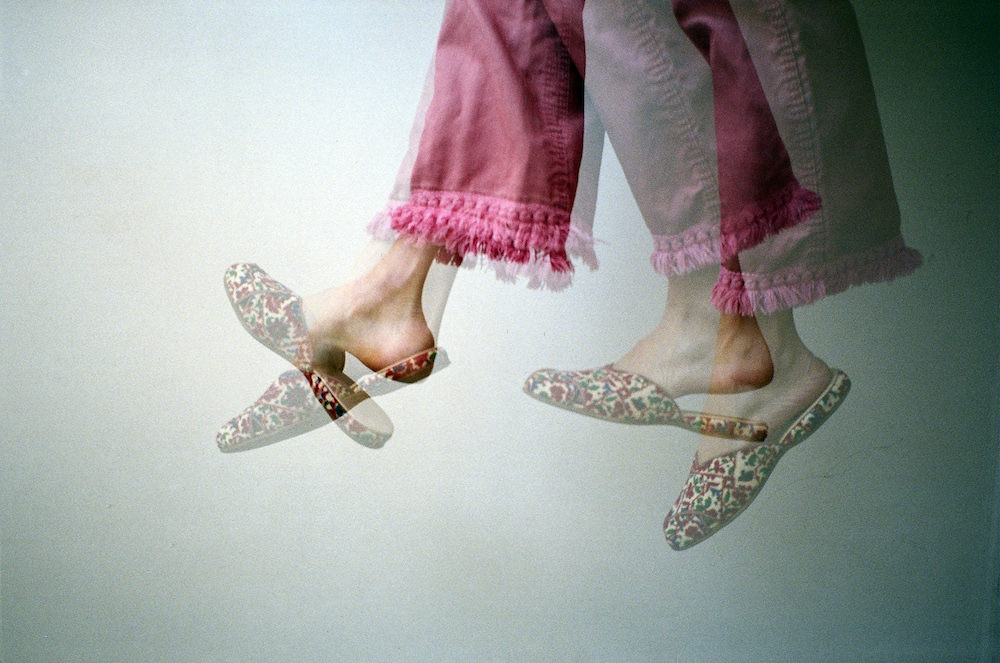 Vintage Shopping at Bottle of Bread
Bottle of Bread is an amazing vintage shop that features– in addition to the city's best vintage clothing– an apothecary, prints, textiles, jewelry, and handmade clothing. The selection is expertly curated, worthy of more recognition in my opinion. (I mean, just look at that photo, above. The aesthetics here are on point.)
If you love vintage shopping– or just want a sense of what the trendiest people in Baltimore are vibing at the moment– this Mount Vernon shop is for you. There's a lot of local color imbued throughout the inventory. Plus, the mildly hipster, undoubtedly chic wares provide endless design inspiration.
Ultimately, shopping vintage is a great way to get a sense for the past, present, and future of a place. This is infinitely so with respect to Baltimore's vintage scene. (Plus, it's an enduring way to get a real, authentic, functional, stylish souvenir that also better for the environment. But I digress…)
For additional vintage shopping in Baltimore, I also like Keepers Vintage and Hunting Ground, which is located inside an old converted church in Hampden. Super cool!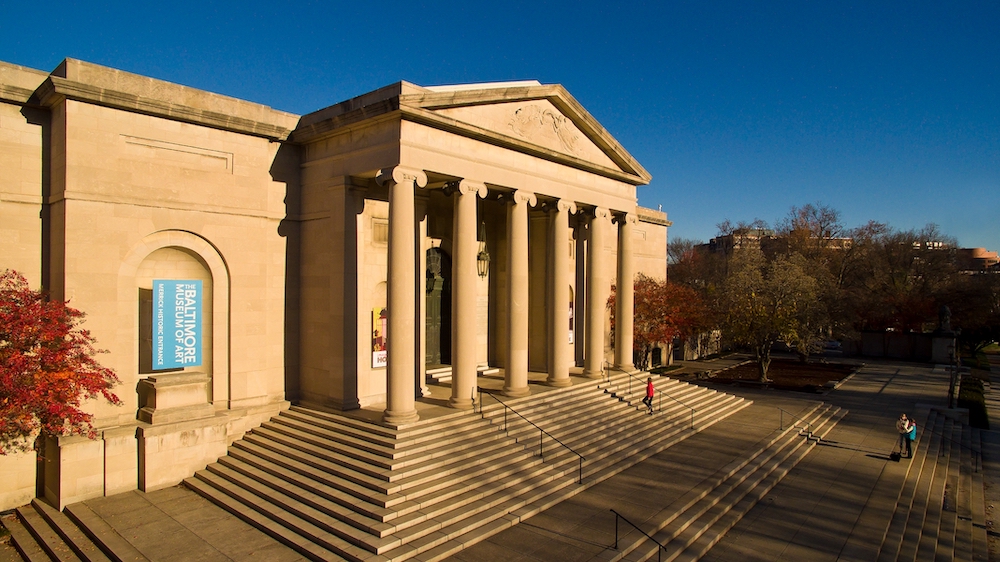 Free Entry to The Baltimore Museum of Art
Two must-stops for art lovers visiting Baltimore are the Baltimore Museum of Art and the American Visionary Art Museum. (More on the latter, below.)
The Baltimore Museum of Art is a classic B-more institution that highlights the work of domestic and international modern artists, established and emerging contemporary artists, and historic art works of note.
The museum houses over 95,000 objects, including "the nation's finest holdings of prints, drawings, and photographs". The exhibition galleries, meanwhile, feature art from Africa, America, and Europe. (Including more than 1,000 works by Henri Matisse, ancient Antioch mosaics, and textiles from around the world.)
Best of all, the museum is free and open to the public. The event calendar also features an array of dynamic community programming aimed at engaging diverse audiences.
And with it's location in Charles Village, it's right next to Johns Hopkins' main campus. (So it's ideal to explore after you visit the school, if you're into that.)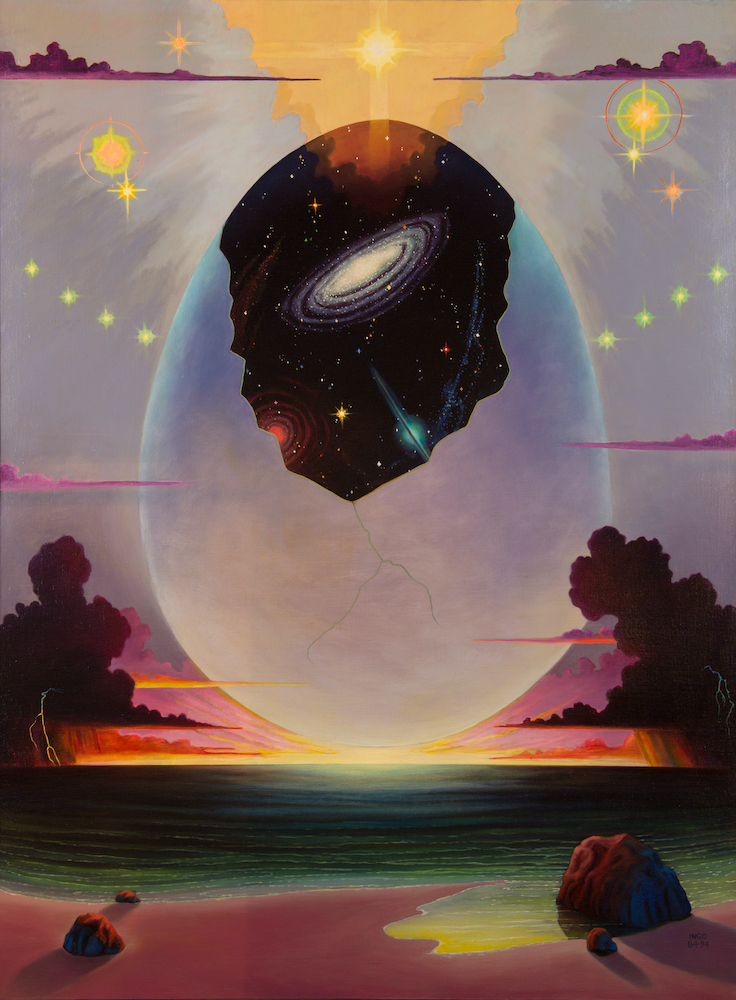 Wander The American Visionary Art Museum
The American Visionary Art Museum, meanwhile, is "the official national museum for self-taught, intuitive artistry". Located in Downtown Baltimore's Inner Harbor (next to Federal Hill Park), AVAM's quirky warehouse environment celebrates creativity and self-reliance.
The art here is made by everyone from farmers and neurosurgeons to housewives, mechanics, retired folks, disabled folks, and even homeless folks. In that way, it's both inclusive and intersectional.
The materials, true to the theme, are equally disparate, running the gamut from carved roots and embroidered rags to toothpicks. The resulting art is both whimsical and playfully-irreverent at times.
Overall, it's one of the most quirky institutions in Baltimore. You're unlikely to find anything like this in many other cities. If you love art– especially cheeky art!– then be sure to swing by.
We love the ornate statuary and the intriguing design of the complex. It harkens to MASS MoCA and the Guggenheim in equal measure.
Also: be sure to check out the museum store before you leave. You could spend hours combing through all the details!
View this post on Instagram
Biking Patterson Park (Look for the Pagoda!)
Patterson Park is a nice, picturesque historic park on Baltimore's East Side that offers a number of lovely paths for walking, running, and biking, as well as amenities like tennis courts, playgrounds, picnic pavilions, and an indoor ice skating rink that's fun to visit in winter.
The park is surrounded by classic Baltimore row homes, a distinct feature of the DMV (DC-Maryland-Virginia) area.
The Eastern side of the park, meanwhile, was designed by the Olmsted Brothers. (The landscape architects behind New York's Central Park.)
Here, you can watch locals play with their pets at the dog park– or picnic at your leisure. Before you leave be sure to spot the Patterson Park Pagoda, a tower designed in 1890 by Charles Latrobe. (That's a picture of it, above– but you can't really miss it. In the spring with all the cherry blossom trees in bloom, it looks like something out of a fairytale.)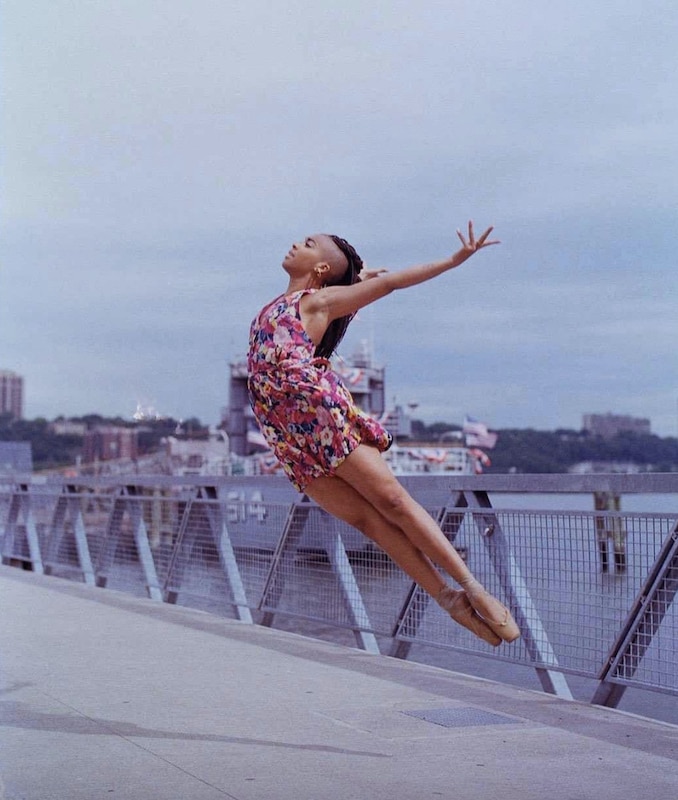 See a Performance at Baltimore School for the Arts
Late rapper Tupac Shakur and actress-producer Jada Pinkett-Smith famously attended the Baltimore School of the Performing Arts, which is still one of the top five public art schools in the country.
Their programs focus on dance, theater, visual arts, music, film, and stage production. As a result, it's a great place to see a live performance that also supports community development in Baltimore.
Check out their calendar of events, here. In recent years, a lot of impressive avant-garde dance has come out of the Mid-Atlantic. This institution is pioneering the movement (literally).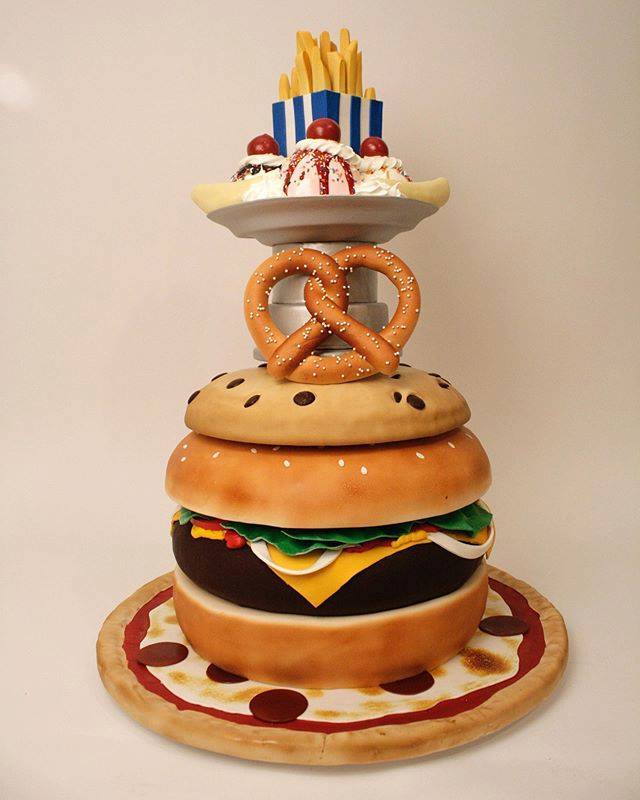 Take a Cake Class at Charm City Cakes' Original Studio
Charm City Cakes founder Duff Goldman is an amazing, super famous cake maker known for his roles on Ace of Cakes, and as a judge on Food Network's Holiday & Spring Baking Championships. His flagship cake bakery– which now has a second location in Los Angeles— is a Baltimore original.
Here, America's best cake makers produce the most amazing cakes you've ever seen. For a certain type of foodie, Goldman's work needs no introduction.
At Charm City Cakes' Baltimore studio, you can take Cake Classes to learn an array of professional design techniques that will leave you with the coolest cake or cupcakes you've ever made.
It's wonderful, whimsical, and fun! Classes are especially cool given that this level of culinary instruction is usually only accessible in places like New York, Chicago, or LA. At the original Charm City Cakes, you can learn from world-class culinary artists at the bakery where it all began.
It also goes without saying that the cake here is delicious. If you live locally, Charm City Cakes is the best place to order a specialty cake for any birthday, wedding, or cake-worthy event. (Trust me. The designs are so cool!)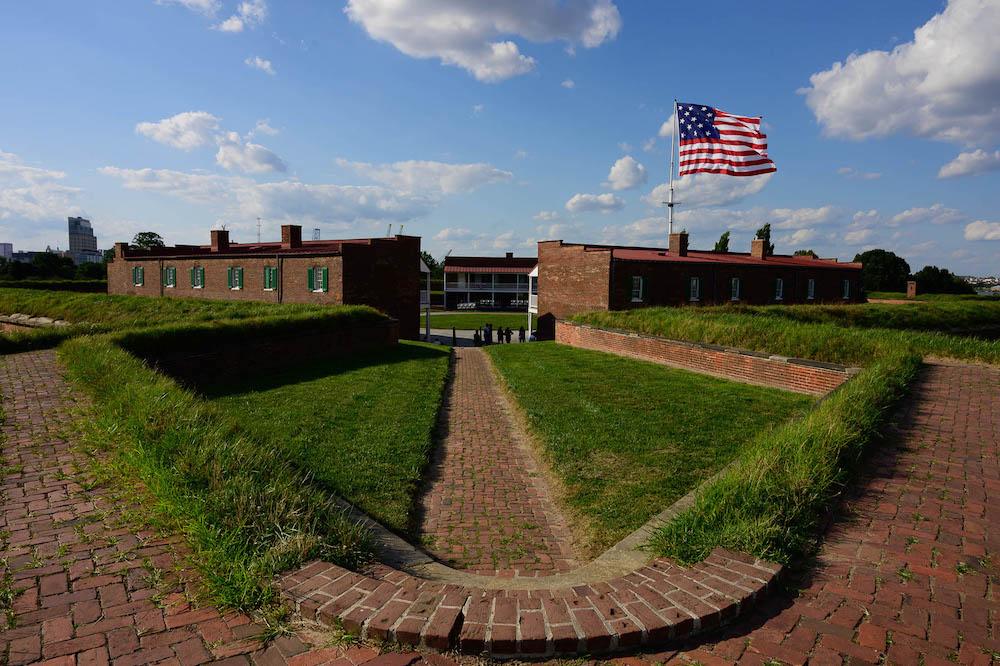 Ride The Baltimore Water Taxi to Fort McHenry
Waterfront and the boat ride you took to iconic Fort McHenry, the place where Francis Scott Key wrote the U.S. National Anthem, "The Star-Spangled Banner."
And with its waterfront location at the mouth of Baltimore's Inner Harbor, Fort McHenry is especially nice in the Summer. It's a lovely place to run, or simply go for the pretty boat ride across the harbor.
Tours of the National Monument and Historic grounds are self-guided. A visit should take about 1 hour, or more if you're a real history buff. (In which case, there are also various drill, musket, artillery demonstrations throughout the year. Check out the National Park Service's Ranger schedule for the latest details.)
Admission to the historic zone is $15 for adults.
Watch the NPS's 10-minute information video for a rundown of this historic site's history, here.
Above all, I suggest taking a Baltimore Water Taxi to Fort McHenry, as it's just nice to get out on the water, especially in the summer. Tickets are $10 per adult ride, and there's no need to book in advance. Check out the routes and schedules, here.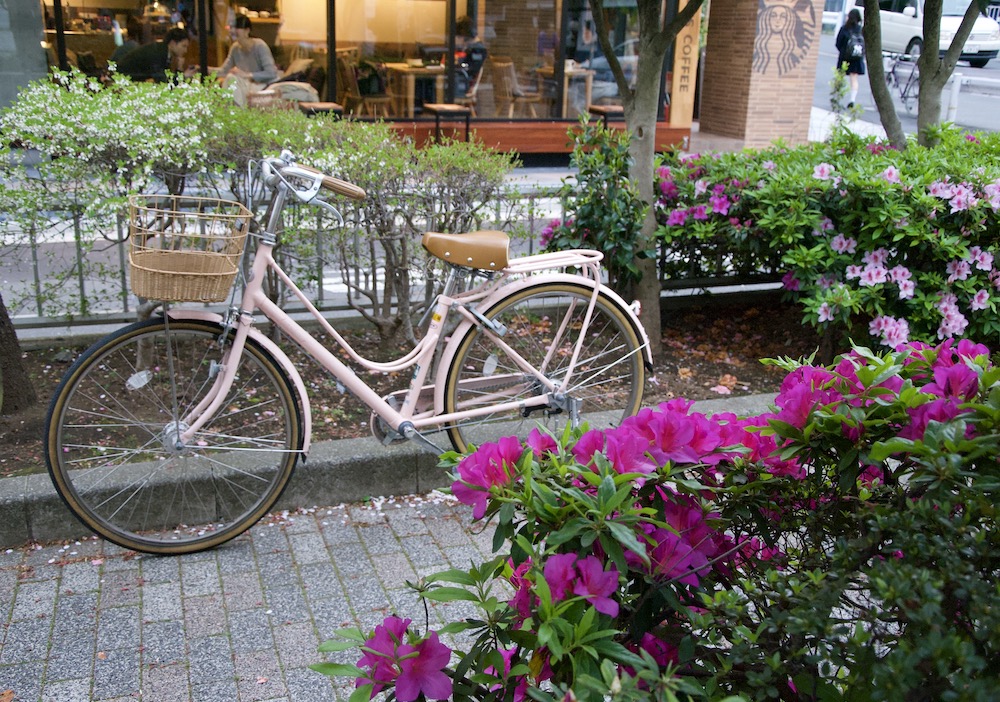 Bike, Walk, Run Around Various Waterfront Parks
The cozy cobblestone downtown area boasts a number of coastal paths and parks worth exploring on a nice day.
Running on the waterfront from Fells Point to Federal Hill is always nice, as is running to Fort McHenry. Biking around Patterson Park (detailed above) is, of course, easy and nice on a sunny day.
The 8-acre Canton Waterfront Park, meanwhile, also has lots of free programming, including the Baltimore Seafood Festival (detailed below). It's a good place to people watch when events are going on.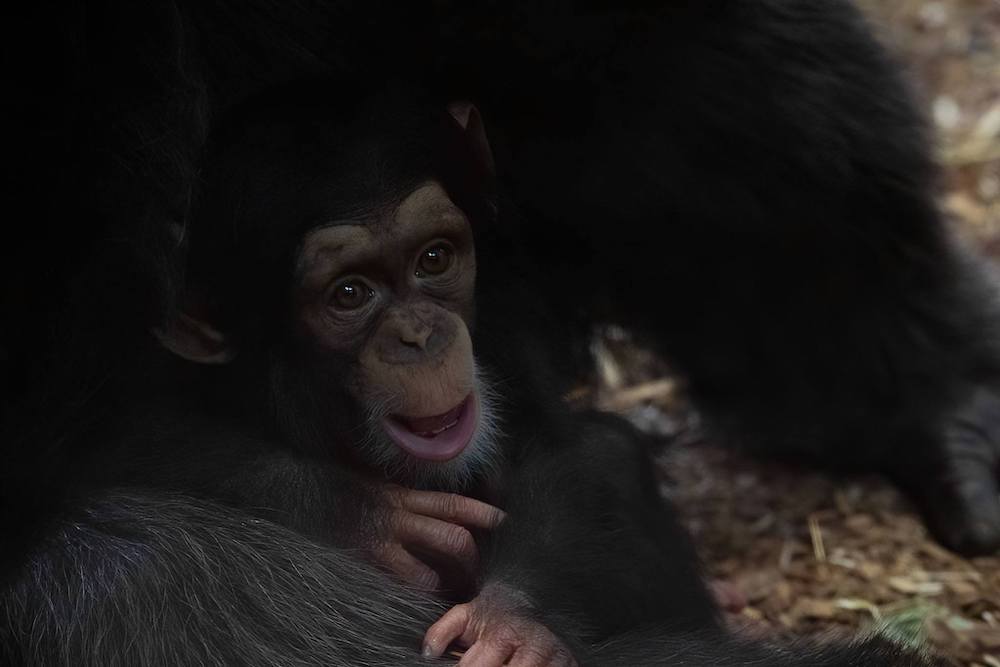 *Honorable Mention*
Some cool Baltimore events that happen annually.
***
Love this Baltimore Travel Guide? Discover more bespoke city guides in our American Cities Travel Index— including spotlights on local beach getaways like North Beach, Maryland, insider details on where to see the most beautiful cherry blossoms in Washington, DC, and where to go tulip picking in Northern Virginia.