According to research by the International Society of Dermatology, almost half of the polled respondents classify their skin as "sensitive." Several factors contribute to this epidemic of stressed-out skin: pollution, increasingly complicated skincare labels, diet, poor sleep, product marketing, and a busy lifestyle.
This confluence of stressors makes caring for your skin even more important during periods of stress. Sensitive skin treatments don't always work, either. But this doesn't mean you need to switch up your routine– you may just have to refine it.
Sensitive skin is a common dermatological issue, with countless products claiming to address and heal the issue.
Chances are, however, that if your skin is already inflamed a new product won't help– at least not right away.
In the meantime, here are a few things you can do to soothe sensitive, stressed-out skin.
1. Make This Easy Healing Parsley Mask
We've tried many homemade face masks in the past, and nothing beats the skin-smoothing, exfoliating simplicity of this parsley-yogurt mask. The Vitamin K in the parsley and the lemon/apple cider vinegar combo sooth and gently exfoliate skin, while yogurt nourishes and softens. Plus, it's cheap to make and there are no chemicals.
To make this mask, blend a handful of chopped parsley, 5 teaspoons apple cider vinegar (or lemon juice if your skin turns red easily), and 3 Tablespoon plain yogurt. Puree it with an emulsion blender or tiny blender/chopper to form a smooth puree.
Spread this mask onto a clean, just-washed face and leave it on for 20 minutes. Rinse with warm water to remove.
Be advised that parsley is very anti-inflammatory and antioxidant, and can make your skin more sensitive to sunlight. Otherwise, this mask is great for mitigating dark spots and discoloration, but mostly it leaves your skin feeling baby-soft and completely soothed.
Skin will feel tighter, brighter, and more resilient. After removing the mask, skin might initially be a little red, but that will calm down. This is why aestheticians recommend doing this mask at night before bed. Prepare to be wowed in the morning!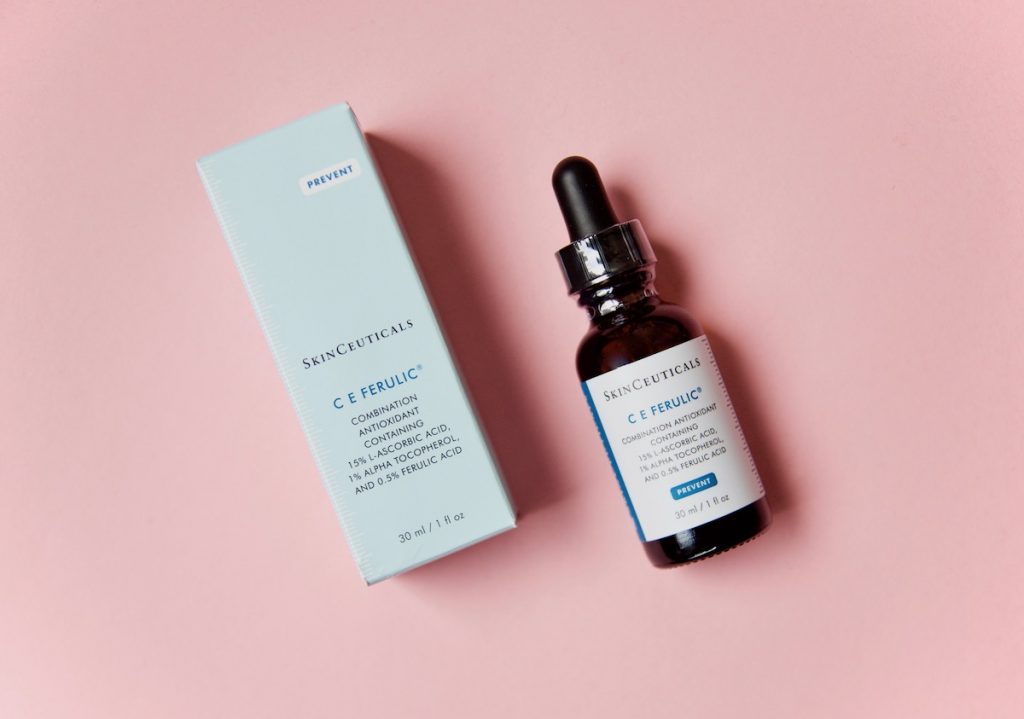 2. NUTRIENTS, NUTRIENTS, NUTRIENTS
Regardless of what topical treatments you use, the best sensitive skin treatment is to eat colorful produce and lots of healthy fats. Skin inflammation ultimately starts from the inside and works its way out.
Fatty fish, citrus fruits, leafy greens, berries, tomatoes, and nuts are all great for healing skin because they are rich in antioxidants and other nutrients. Beets are also an excellent choice.
Some early research also suggests that taking supplemental collagen can improve the strength and elasticity of skin.
While more research needs to be done to establish exactly how effective supplemental collagen is at preventing photo-aging, those who want to take it just in case can try adding Vital Protein's Collagen Peptides to their smoothies, broths, and baked goods for added nutrition. And remember to drink plenty of water!
If you think your diet might be effecting your skin, try supplementing with antioxidant rich serums like Skinceuticals CE Ferulic Vitamin C serum.
This serum is pricy, but it's the only brand with extensive research that demonstrates the efficacy of its Vitamin C. (Vitamin C can be irritating, but it is helpful for repairing and protecting skin from photo-aging. If your skin is extra-extra sensitive, try Vichy's LiftActiv Vitamin C serum. Or Drunk Elephant's C-Firma Day Serum, which you can read more about in our Gift Guide for Stressed Out Moms.)
Keep in mind that a little Vitamin C goes a long way; these serums can cause a tingling sensation if you don't follow with a moisturizer.
We also recommend the good ole' "cucumber on the eyes" trick. Cucumbers actually do improve puffiness and elasticity in the sensitive under-eye area. That's why you always see them in pictures of women at spas, and on the ingredients list of sensitive skin products.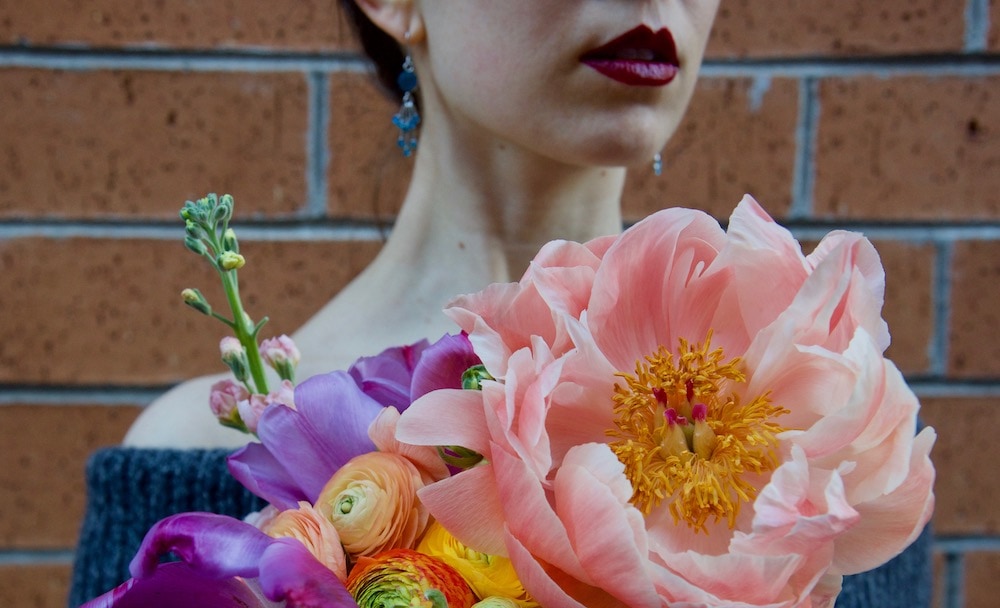 3. Try a "Skin Fast"
Have you ever heard of Intermittent Fasting? Well, there's a skin equivalent, too, which is called "skin fasting." Skin fasting means avoiding putting any lotions, shaving creams, cosmetic products, or any other product on your skin for at least 24 hours.
This gives your skin a break to rest and restore its naturally-occurring lipid barrier, which in turn improves your skin's capacity to heal. Try to stay mostly indoors or do it on a cloudy day when you don't have to worry about putting on sunscreen or makeup.
When your skin gets a chance to breathe without any added products, it learns to repair itself more efficiently. Studies show that skin is very good at maintaining a neutral pH (the immunity barrier that keeps harmful, acne-causing bacteria in check).
But when it is constantly inundated with harsh beauty products, the skin's naturally balanced chemistry can be pushed out of whack.
This is particularly likely if you already have combination or sensitive skin. If you've tried a million products and your skin is still irritated, give skin fasting a try. Your face might just need a break.
4. Re-Learn How To Wash Your Face
Skin junkies on the Internet recommend washing your face with oil instead of cleanser, but a more sustainable, less complicated sensitive skin treatment is to use a Niacinamide-rich, emollient face wash like La Roche-Posay's Toleriane Hydrating Gentle Cleanser or CeraVe's Hydrating Facial Cleanser.
Unlike oil cleansing (which doesn't work well for everyone and is hard to do when traveling,) using a restorative face wash usually improves the skin's ability to heal itself.
Niacinamide is a form of soluble Vitamin B3 that restores this natural immunity barrier. Consequently, it's often added to lotions, serums, and cleansers to help repair the surface of the skin.
When washing your face, be sure to use warm water (not hot), and follow with a splash of cold water to improve circulation. Apply serums and creams within 2 minutes of cleansing for maximum absorption.
For those who have hard water, it may also be worth investing in filtered shower head that will remove chlorine and other harsh chemicals. The water you wash your face and body with daily can have unintended effects on their appearance.
Using a filtered shower head can help. Filtering shower water is also beneficial for those with a fine, color-treated hair.
5. Use a gentle sunscreen and be diligent about sun protection
This may sound counter-intuitive because sunscreen itself can often feel greasy and sting– but sunscreen really does protect your skin from the number 1 and number 2 stressors that can harm it: sunlight and pollution. Sunscreen is the ultimate sensitive skin treatment.
Elta MD makes a series of light, non-irritating sunscreens that are dermatologist recommended and ideal for sensitive skin. We also like Supergoop's Everyday SPF 50 (fewer chemicals and a great price) as well as La Roche-Posay's Anthelios Fluid Sunscreen, which goes on smooth and thin.
All three of these sunscreens are favored by Beauty Editors and Dermatologists in the U.S. and Europe.
6. Avoid Products with these Irritating Ingredients
At all costs, you should avoid products that contain parabens (a preservative linked to endocrine disruption), synthetic fragrance (which is often the culprit in contact dermatitis), alcohol (which is very drying) and formaldehyde (a known carcinogen).
According to the North American Contact Dermatitis Group, benzophenone (found in some sunscreens), diazolidinyl urea (a preservative) and Quaternium 15 (an antistatic agent and preservative) can also be particularly aggravating.
Check the labels of everything you put on your skin. If any of these ingredients appear on the label, consider replacing them the next time you buy, or even sooner.
Instead, opt for sensitive skin products that don't contain any of the above irritating ingredients. When reading an ingredients list or visiting a spa that offers "sensitive skin treatments," watch out for sneaky, complicated words that end in "-paraben".
This includes ingredients like ethylparaben, butylparaben, methylparaben, etc– these are all classes of parabens that you should avoid. The next time you go for a facial, ask the aesthetician if all the products they will use are paraben-free.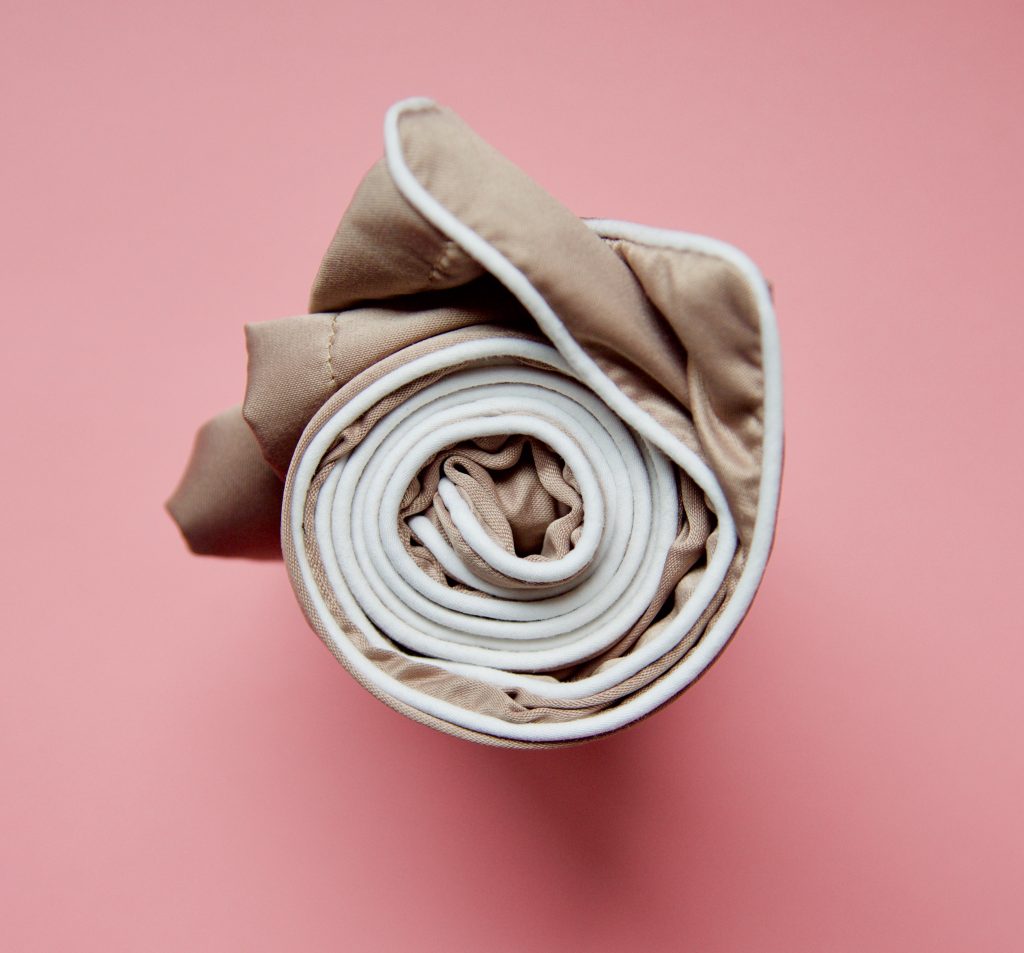 7. Change Your Pillowcase Every Other Week
Change your pillowcase out at least once every 2 weeks. This is important because oils from your conditioner and other styling products can get absorbed into the pillowcase and end up aggravating your skin.
If you frequently sleep with styling products in your hair (like if you are a morning shower person,) then consider buying a silk or copper pillowcase.
Silk is gentle on hair and prevents breakage. It's also naturally antimicrobial, so it won't harbor skin-disrupting bacteria in the same way a cotton or flannel pillowcase does. This is important because the average person moves dozens of times in the course of a healthy sleep cycle.
Accordingly, you want to minimize the amount of time your face spends in contact with the bacteria on your pillowcase.
The best way to do this is to rest on a pillowcase that will stay cleaner for longer in the first place. Until that time, be sure to change your pillowcase or wash it every other week.
***
Related: 6 Lovely Face Moisturizers That Are Good for Mind, Body, and Earth.
Is your stress level more than skin-deep? Consult our Comprehensive Guide to Anxiety Relief for dozens of research-backed hacks for coping with stress and anxiety in the digital age. Your skin (and mind and body) will thank you for it.