It's hard to find good artichoke recipes out there, but Joan Didion's artichokes au gratin recipe is a real keeper. Even if it weren't the literary icon's own recipe, I'd still love it. It's creamy, rich, simple in the way that all cooking was in the 1970s, and delicious– a crowd pleaser that can simultaneously be made keto or gluten-free. The ingredients are cheap, the cook time is only 15 minutes, and it tastes even better the next day. What's not to love?
This specific recipe for Artichokes au gratin is based on a hand-written note card that belonged to Joan Didion. Beloved as she was for her writing, Joan was also a fabulous cook, effortlessly seasoned in the way that only a shrewd culture observer can be. We chose to play with her artichokes au gratin recipe because you don't really see this item on menus anymore. But in the 1970's, it was considered the pinnacle of fine dining, de rigueur at holiday gatherings and chic dinner parties.
Because of the heaviness of the cream and cheese, we recommend serving this as a winter dish– it's perfect for holiday meals (again: its super hearty and easy to make). If you aren't Slouching Towards Bethlehem after eating it, you'll for sure be slouching towards the couch. (Sorry, I had to.) This is comfort food at its finest: rich, sophisticated, and suffused with an indescribable feeling of home. Much like Joan's writing!
Joan Didion's Artichokes Au Gratin Recipe
2 (9 oz.) pkgs frozen artichoke hearts
1 Tablespoon lemon juice
1/4 cup butter
1/2 teaspoon prepared mustard
dash white pepper
1 teaspoon onion salt
3/4 teaspoon salt
1/3 cup flour
1/2 cup reserved artichoke liquid
1 1/2 cups hot milk
1 egg slightly beaten
1/2 cup grated Swiss cheese
2 Tablespoons bread crumbs
Paprika for sprinkling on top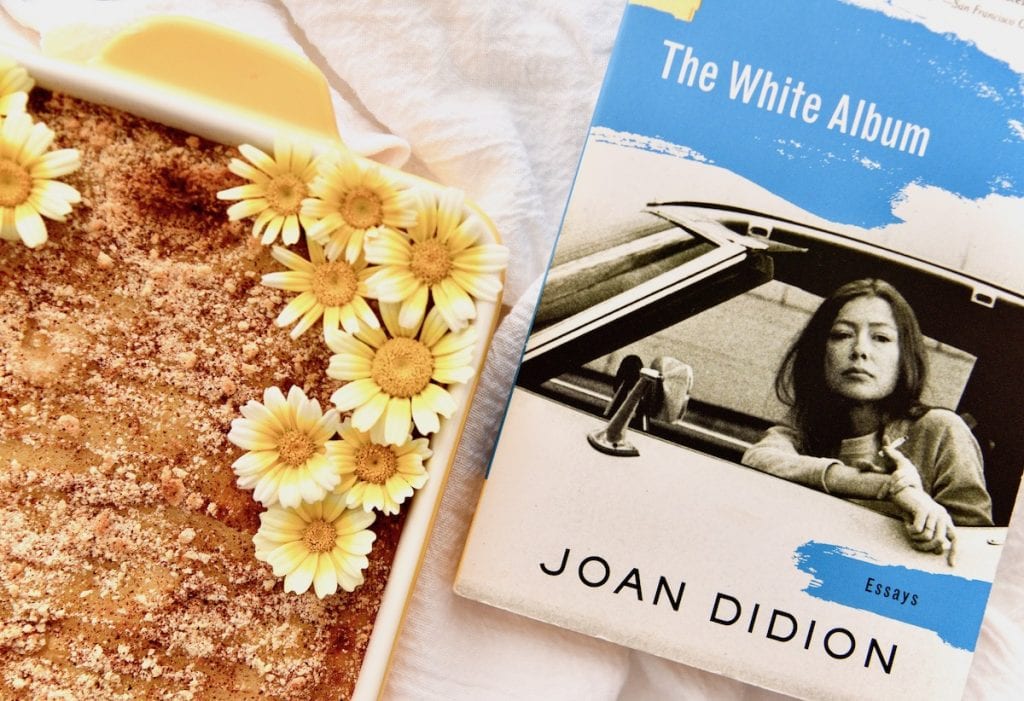 Method
Heat oven to 450 F.
Cook artichokes according to package directions, adding lemon juice to the water. Drain, reserving 1/2 cup liquid. Place artichokes in a single layer in a 9-inch shallow casserole.
To make the sauce: melt butter, add spices and flour, and stir until smooth. (Roux will be a thick but mixable paste.) Gradually add artichoke liquid and milk. Cook, stirring, until thick.
Remove sauce from heat, add egg and half of cheese. Stir to combine. Pour sauce over artichokes. Sprinkle with the remaining cheese, bread crumbs, and paprika.
Bake for 15 minutes. (Cool for at least 10 minutes before serving; dish will be hot and bubbly!)
Notes
To make a ketogenic version of this recipe, replace the bread crumbs in the recipe above with almond meal. To make a gluten-free version of this recipe, swap the breadcrumbs for almond meal and also replace the flour with a gluten-free flour of choice, adding 1/2 teaspoon of corn starch to the flour. Be advised that the sauce will take longer to thicken if you make this swap.
If you want to modify this recipe to make an Easy Baked Artichoke Dip, dice the artichokes before placing them in the pan, and double the amount of cheese in the recipe. (Use 1 cup rather than 1/2 cup.)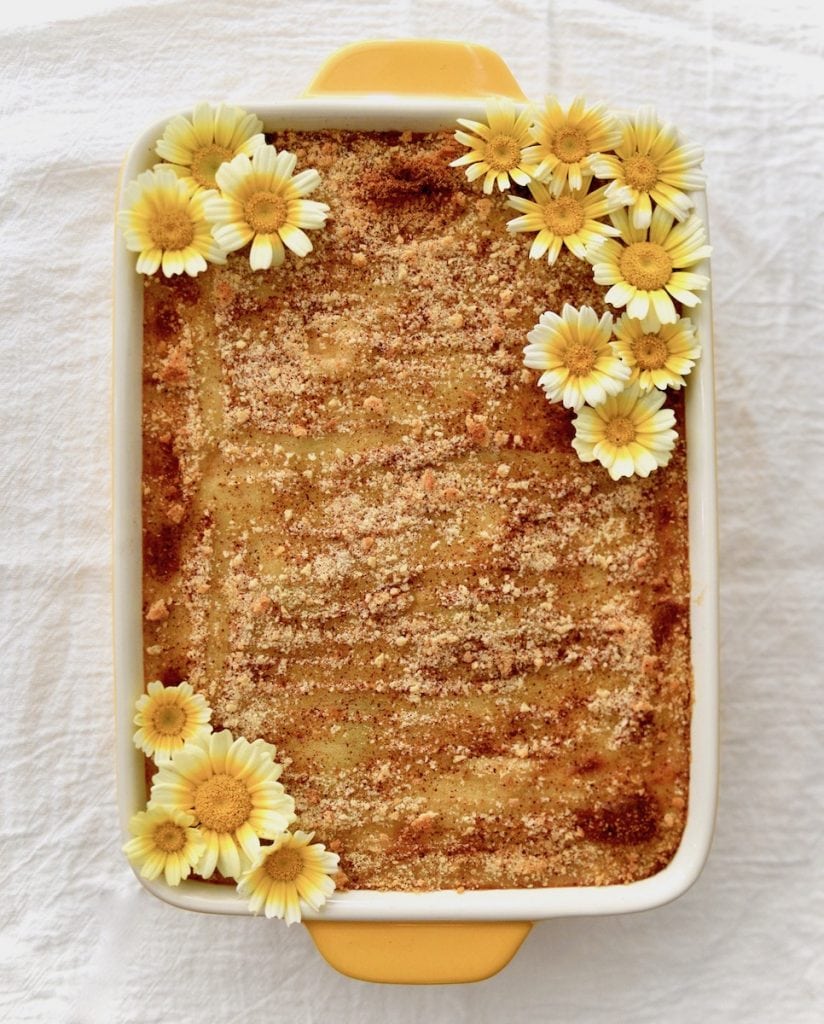 ***
"We tell ourselves stories in order to live."– Joan Didion
Looking for more iconic recipes from strong women? Try making Michelle Obama's Shrimp Linguine, Meryl Streep's Heart-Shaped Shortbread, Joni Mitchell's Lentil Soup, or Gloria Steinem's Breakfast of Champions.