Last year when I unearthed the recipe for Hillary Clinton's chocolate chip cookies in Family Circle Magazine, I was bummed to learn that the original recipe calls for vegetable shortening as the principle fat. Vegetable shortening is pure trans fat and should be avoided at all costs. Trans fat has *zero* redeeming health qualities– and yes, I recognize that we're talking about chocolate chip cookies here– but trans fat is the worst type of fat for the heart and blood vessels. So, I converted Hillary's recipe to make Duck Fat Chocolate Chip Cookies, based on an epic baking show innovation I witnessed on a Food Network Holiday Baking show.
Duck fat is high in monounsaturated fats and creates a rich, delicious base for this chocolate chip cookie that is to die for! (Dare I say, "Hill, yes!") Nowadays, I feel like chocolate chip cookies made with plain ole' butter are almost boring by comparison. If you're skeptical or weirded out by the idea of baking with duck fat, make these cookies and see for yourself.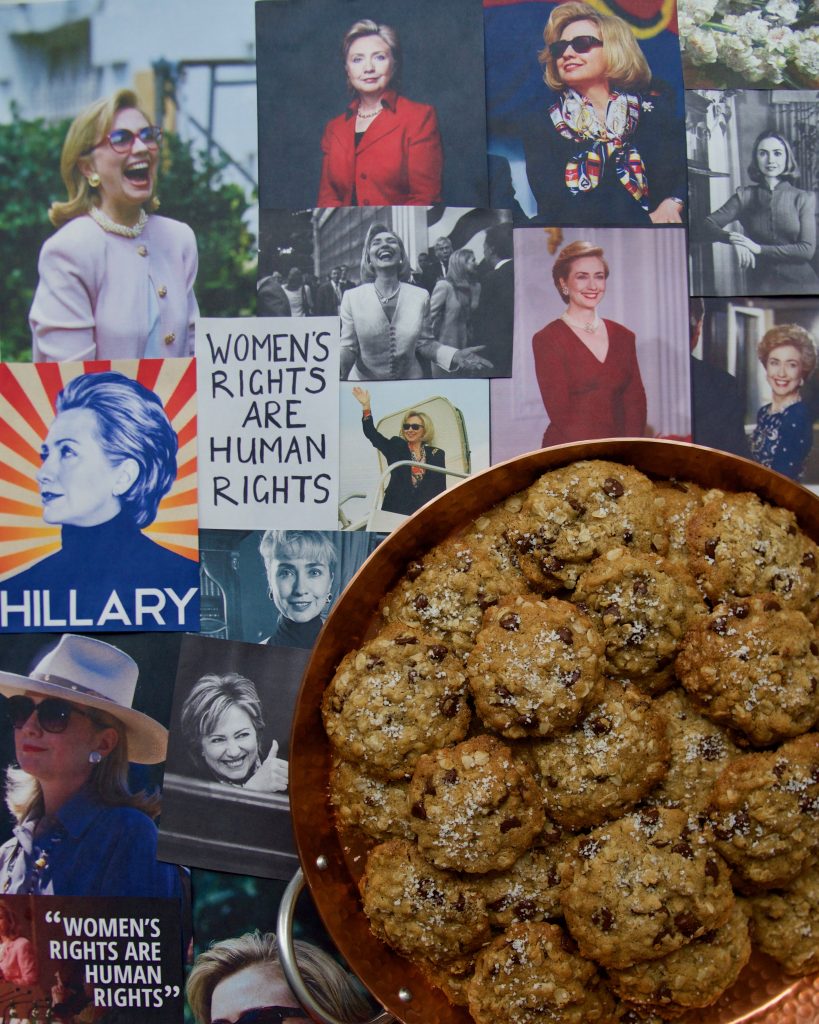 To take advantage of the duck fat's added creaminess, I also decided to chill this cookie dough before baking. This results in a chewier cookie that spreads less. The resulting recipe honors Hillary Clinton's chocolate chip cookies by modernizing the flavors in the original recipe while creating a healthier fat profile.
While I respect the integrity of the original recipe, I didn't want to compromise on my dedication to only cooking with nourishing, Real Food ingredients– so I decided to modify the recipe just slightly to accommodate the change in fats. I also added extra oats, and finished the cookies with fleur de sel to create a delicious "salted chocolate" effect. Those modifications are reflected in the recipe, below.
After much trial and error I can confidently say that I pledge allegiance to these duck fat chocolate chip cookies. And after you make them for the first time, you will, too!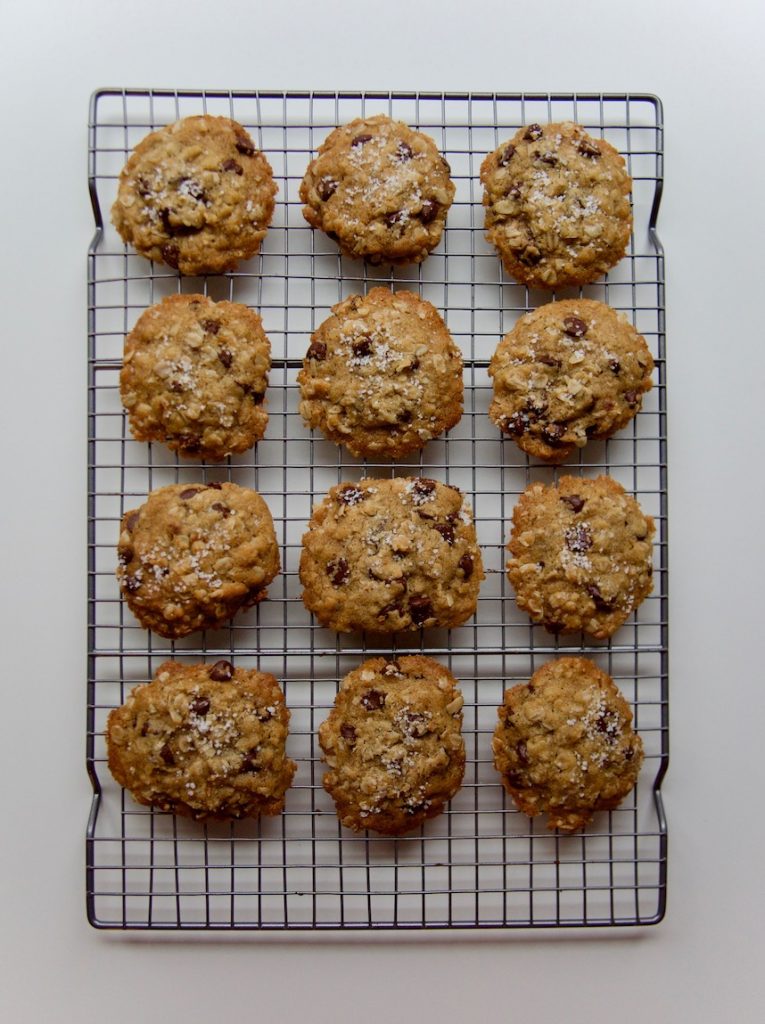 Hillary Clinton's Chocolate Chip Cookie Recipe (with Modifications)
1 and 1/2 cups all-purpose flour
1 teaspoon Himalayan pink salt
2 cups old-fashioned rolled oats
1 teaspoon baking soda
1 cup rendered duck fat
1/2 cup turbinado sugar
1 cup firmly packed brown sugar
1 teaspoon vanilla extract
2 eggs
1 and 1/2 cups semisweet chocolate chips
sea salt, for sprinkling on top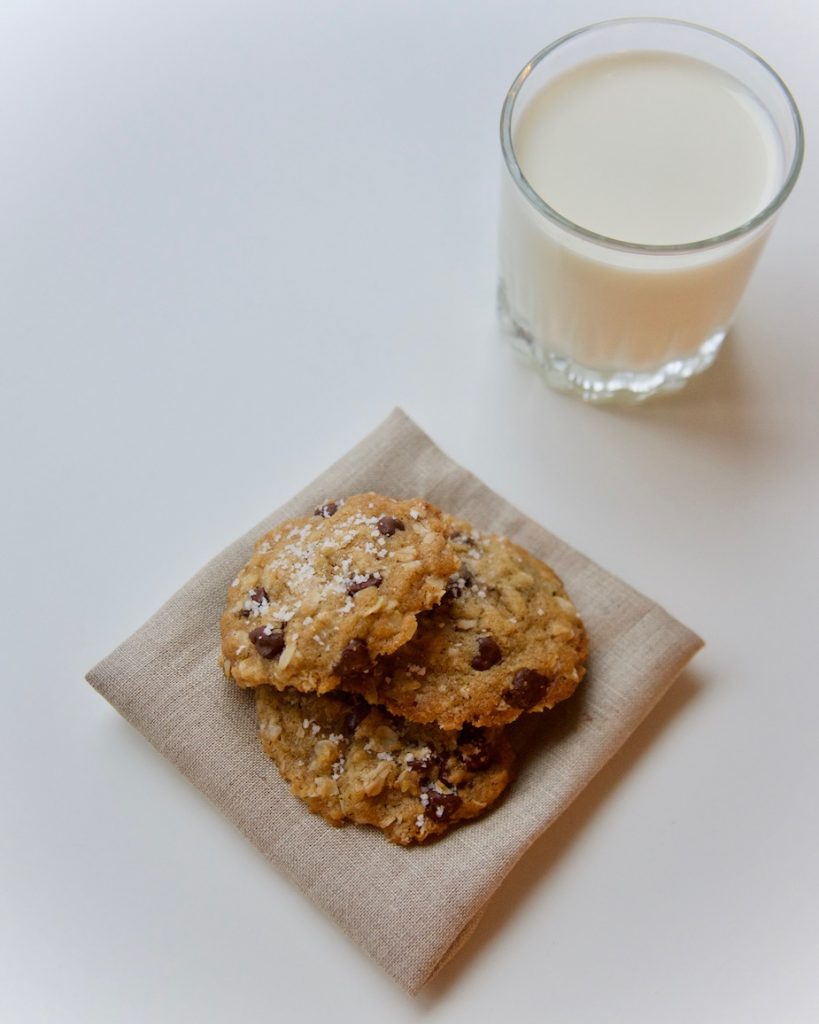 Method
In a large mixing bowl, throughly combine flour, salt, baking soda, and oats.
In another large bowl, thoroughly combine duck fat, both sugars, vanilla, and eggs. Beat with an electric mixer (or by hand) until creamy.
Gradually add the dry ingredients to the wet. Stir in the chocolate chips.
Refrigerate the batter for at least 1 hour.
Preheat oven to 350 degrees F and grease two large cookie sheets.
Drop chilled batter onto the sheets using an ice cream scoop or large teaspoon. Sprinkle with sea salt.
Bake for 13 to 15 minutes at 350 degrees, or until the cookie looks golden brown and crispy around the edges. Cool cookies on baking sheets, or move to a rack after 2 minutes for a chewier cookie. Enjoy!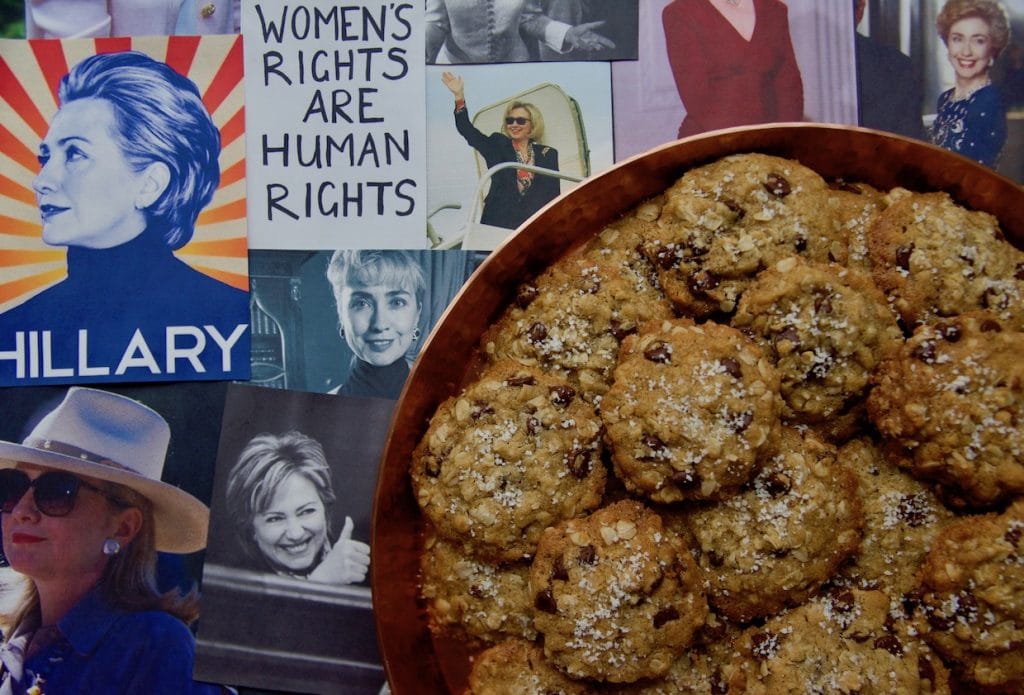 Notes
This recipe makes approximately 3 dozen cookies.
These duck fat chocolate chip cookies are better when crispy, so they're almost impossible to overbake! When in doubt, over-bake rather than under-bake. Just don't, like, burn them. They also taste great refrigerated or used to make homemade ice cream sandwiches.
***
Love these cookies (and strong women)? Then you'll love Michelle Obama's Shrimp Linguini and Meryl Streep's heart-shaped shortbread.