Looking for the best bakery for birthday cake in NYC? As a food critic who's ordered countless top-notch birthday cakes in the city over the last decade, I can assure you there's a wide variety to choose from. More importantly, New York City has no shortage of excellent bakeries– and with the advent of Instagram, it seems like even the previously unknown Big Apple bakeries are stepping up their game.
This is particularly true in the realm of birthday cakes, which are highly visible and one of the most whimsical aspects of bakery operation.
Interest in clever birthday cake design has also been addled by public interest in televised baking competitions, which have dominated Netflix in recent years. As a result, even the average consumer now expects even casual birthday cakes to deliver on flavor, presentation, and originality. Otherwise, why bother? (Thank you, Holiday Baking Championship.)
Moreover, adults in New York City– like the kids of yesteryear– now look forward to ordering fancy birthday cakes just as much having a nice meal on their birthday. For a certain class of working young professionals in NYC, getting a cool birthday cake is a rite of passage. (Especially if you are a foodie.)
And doesn't everyone love a good birthday cake? (Answer: yes!) And don't we all love to Instagram a beautiful, whimsical birthday cake, especially when it's ours? (Yes, we definitely do.)
Whether you're shopping for a kid or just a kid at heart, the below are the best places to get fun birthday cakes in New York City. There's something for every taste, style, and affinity. Happy Birthday, everyone!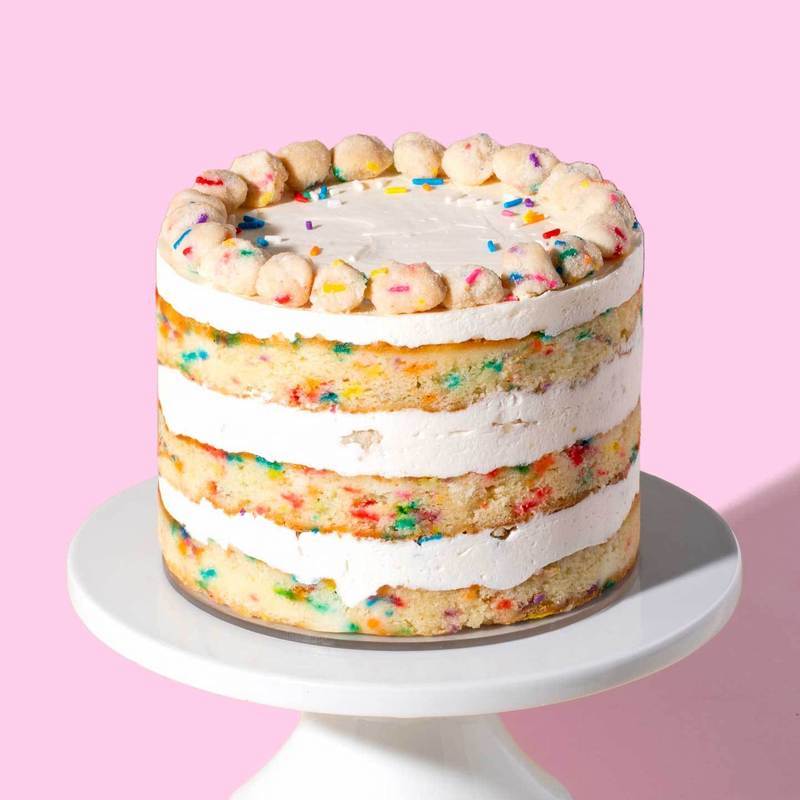 Milk Bar (For Iconic Confetti Birthday Cake)
You guessed it. Milk Bar's iconic confetti birthday cake is probably the most famous and recognizable cake in the entire city. Every New Yorker who lives here for long enough eventually either a) buys this cake for someone else on their birthday or b) has had someone else buy this cake for them on their birthday.
Christina Tosi's Milk Bar empire, moreover, is no joke. They now ship nationally, but the original bakery is based in NYC. They also have several locations around the city, so the cakes are easy to get and transport.
Ultimately, Milk Bar's confetti cakes are so popular that Milk Bar now offers classes on how to make them yourself. Also, gluten intolerant folks take note: Milk Bar now offers gluten-free versions of the confetti cake, so more people can participate in the magic of the best birthday cake in NYC.
(Somewhat related: Those who like baking should also check out Tosi's new cookbook, All About Cake, which is a great gift to give alongside one of her actual cakes.)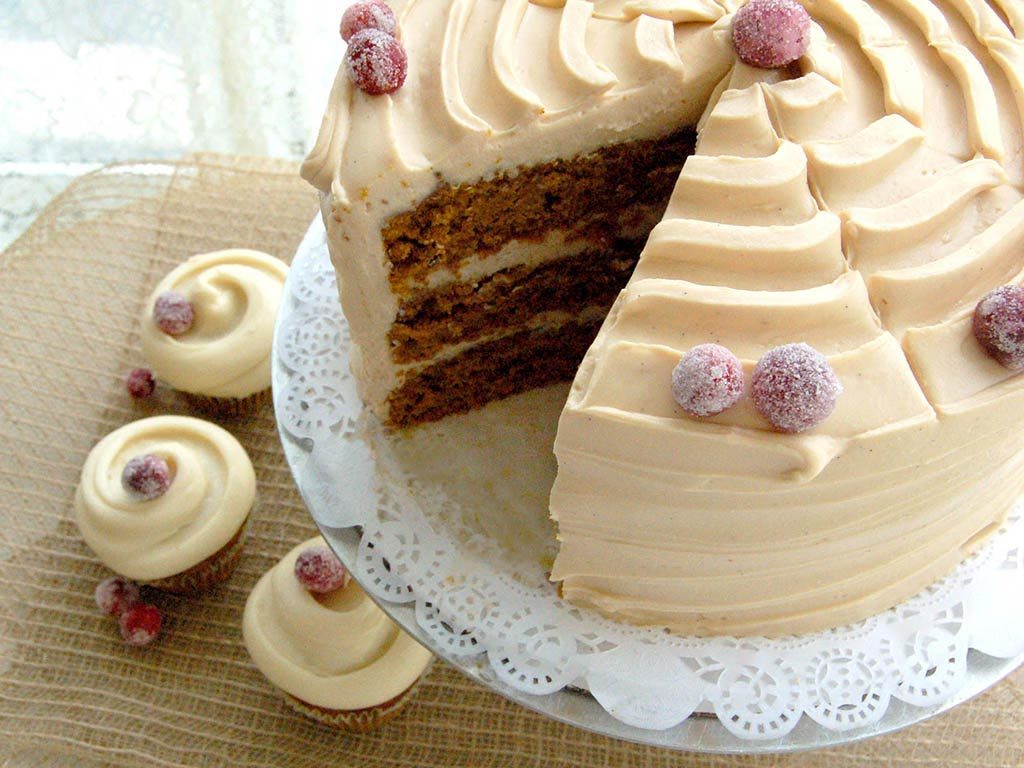 Magnolia Bakery (A New York Classic Known For Timeless Elegance)
Magnolia Bakery is perhaps the most "classic", old time-y New York City bakery. Known for their insanely delicious old fashion Banana Pudding (something on every NYC foodie's bucket list), the bakery also makes excellent cupcakes and cakes.
Here, you can finesse every detail down to the bordering and piping of their equally delicious birthday cakes. Magnolia Bakery is great for control freaks or people who want to exercise wedding-cake-level-control over the design process of their cake. If you have a theme or detail request, they can accommodate it.
Invariably served on a lace doily, Magnolia cakes are always perfectly baked. After all, Magnolia Bakery is a quintessential NYC institution for a reason.
There are no flashy designs here, but the resulting cakes are always smart, elegant, and classy looking. We like to call this the "Audrey Hepburn" aesthetic. (Take one step inside their West Village bakery and you'll understand.)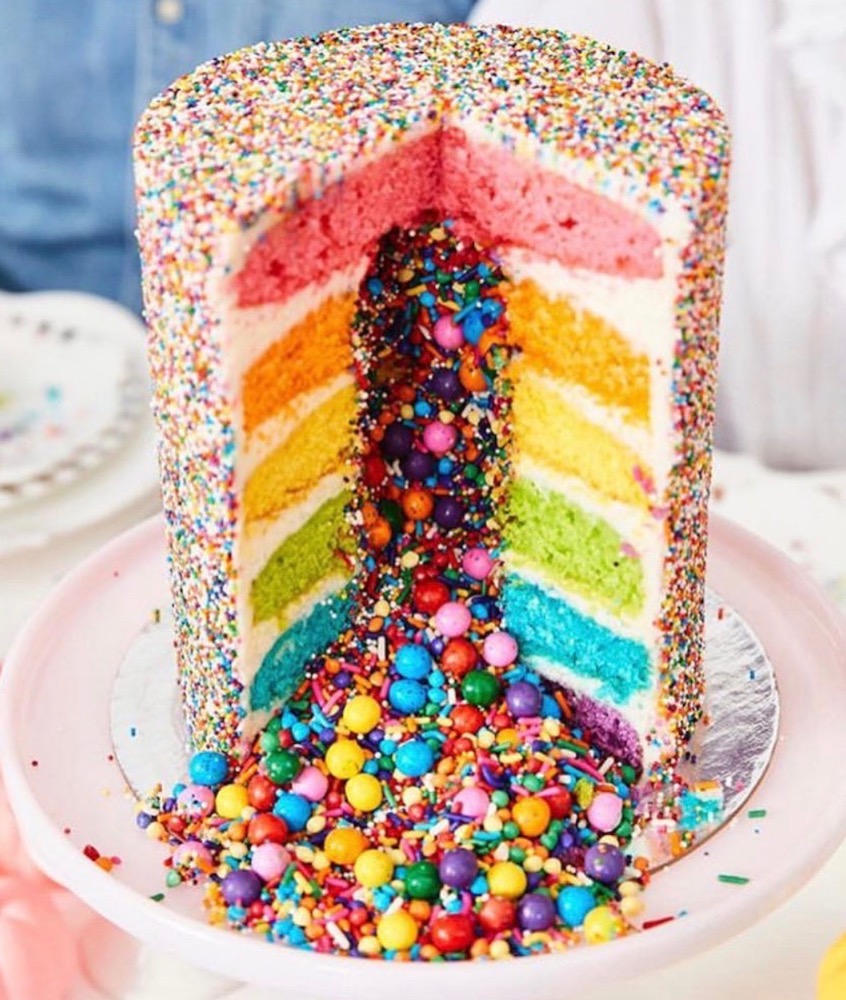 Flour Shop (For Internet-Famous Rainbow "Explosion" Cake)
Flour Shop's famous rainbow explosion cake took the Internet by storm when it started circulating on all the food channels around 2017 and 2018. Soon, Flour Shop founder Amirah Kassem was demoing the cake on The Today Show and Late Night With Jimmy Fallon. In the time since, it has taken off.
Many would call the Rainbow Explosion Cake the best birthday cake in NYC in terms of sheer whimsy. And if you ask anyone from the social media generation– they've probably already seen it.
Keep in mind, however, that the Rainbow Explosion cake is one of the pricier birthday cakes in NYC. (The smallest cake costs $150, though it also feeds ~15 people.) Regardless of the steep asking price, pretty much everyone loves it. The cake consists of 6 layers of rainbow-colored vanilla cake stuffed with tiny chocolate balls and sprinkles that pour out once you cut into the center. It's adorable!
This is a great cake to get for someone who isn't expecting the surprise inside. Watching their faces light up when they remove the first piece is a truly magical experience… It's like being a kid again, in that moment when the piñata breaks.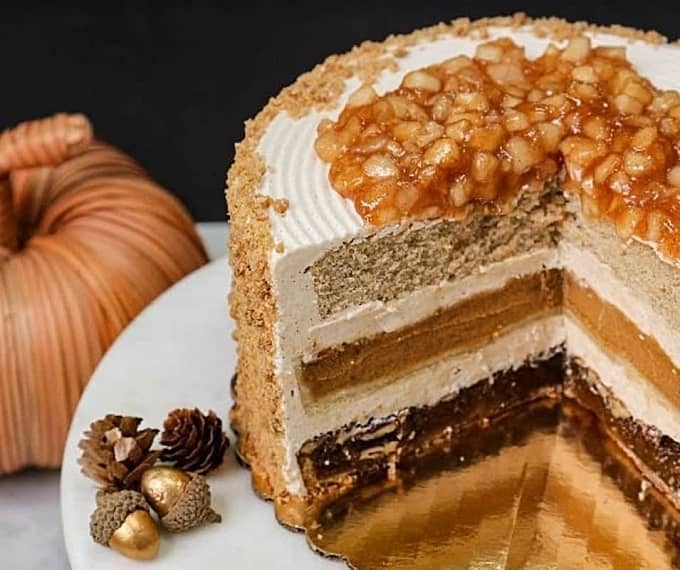 Carlo's Bakery (The Cake Boss, Himself)
Cake Boss Buddy Valastro's bakery is known for it's elaborate, custom layered and 3D cakes. The original Carlo's Bakery location is in Hoboken (New Jersey) but they also have a bustling location in Times Square— and fortunately, they deliver!
If you want to get the kind of birthday cake you might see on a televised baking competition, this is the bakery for you. To build-your-own custom cake, use their Cake Builder Feature, here.
Whether you're looking for a watercolor cake, a superhero cake with edible motifs, or a classic cake covered in a specific color of rosettes, this bakery can accommodate the request.
They also have standard birthday cake offerings, like beautiful rainbow, red velvet, carrot cake, chocolate fudge, or vanilla confetti cakes. These are generally available with last minute notice and are much cheaper.
And during the Fall, the bakery recently started offering super unique Apple Piñata Cakes (exactly what it sounds like; the center is a "surprise" explosion of apple pie filling) as well as "PieCakens"– Pecan Pie on the bottom, Pumpkin Pie in the middle, and an Apple Upside-Down Cake on top, layered with cinnamon buttercream. (That's a picture of it, above. It's so cool!)
And fortunately, this bakery is one of the few birthday cake specialists on this list that ships their cakes nationally. (You can order them through Goldbelly.)
Sugar Sweet Sunshine (For Custom Flavors)
This tiny LES institution is something of a hidden gem, favored by locals who love their excellent trifles and cupcakes. However, Sugar Sweet Sunshine makes reliably excellent custom birthday cakes, as well. As a result, they are totally under the radar!
One year, my husband worked with their team to design a custom Peanut Butter and Banana Cake for my birthday. Made with fresh banana, peanut butter frosting, and vanilla butter cake, it was the best birthday cake I've ever had! (No shade to the other cakes on this list, though.)
Later, I bought my mother a custom pistachio cake from this same baker. It was fun creating a flavor profile that was tailored to her specific taste. (She doesn't like super sweet frosting or cakes that are artificially colored, for example. I told them about this, and the bakery delivered exactly what I envisioned.) Sugar Sweet Sunshine also specializes in hybrid flavors like mocha.
Whether you want a simple chocolate cake with an elevated frosting, or something much more elaborate and unexpected, they'll create something perfect for your palate. (And they have great customization options for gourmands.)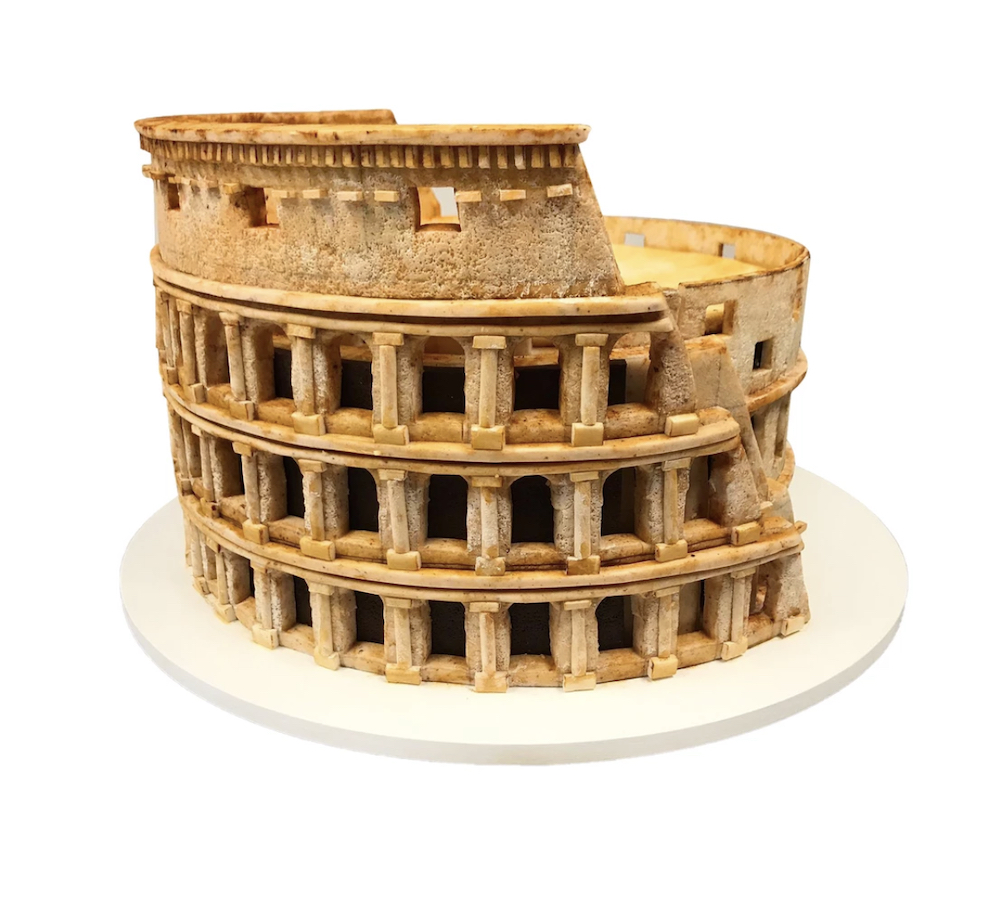 City Cakes (For Creative 3-D Cakes)
City Cakes makes crazy, insanely-creative fondant designs that prove anything is possible when it comes to birthday cake imagination. Go to them if you have a specific, ambitious design in mind.
Even though they are without a doubt the best bakery for children's birthday cakes in NYC, City Cakes' designs delight adults, as well. (See their epic Roman Colosseum Cake, above.)
Obviously, this creativity comes at a price. But if you're going to go for an outlandish design, you can trust that you'll get what you pay for. The execution is reliably flawless.
City Cakes also does wedding cakes and celebration cakes for corporate events, as their cakes are notably suited for dazzling crowds. Accordingly, we recommend ordering for birthday parties rather than intimate gatherings. Otherwise, you'll have tons of cake leftover– which, admittedly, might not be such a bad thing. 🙂
Erin McKenna's Bakery (For Gluten-Free/Vegan Cakes)
The bakery formerly known as Babycakes is now Erin McKenna's Bakery NYC. This OG gluten-free NYC bakery on the Lower East Side is perfect for anyone who is gluten-free, vegan, dairy-free, kosher, avoiding wheat, or any combination of those things.
This is the place to order your birthday cakes for someone with a dietary restriction. They don't have any cross-contamination in their kitchen, so it's even safe for those with Celiac disease.
And, you don't need to sacrifice taste or design just to accommodate an allergy! I once asked them to make me two Drake-themed cakes that said, "If You're Reading This, It's Two Cakes" in Drake's handwriting. (This is a long story that made sense based on his mixtape at the time.) The inscription was identical to the album cover, and both cakes (chocolate and vanilla) were delicious.
Inside, Erin McKenna's cakes are fluffy and decadent. If anything, they are richer than "regular" cakes because every single ingredient is chosen for a reason. Ultimately, this is the perfect bakery for people with dairy or egg allergies, as well.
Plus, the portions are very generous for a gluten-free bakery. (Check out their toasty cinnamon chocolate drizzle cake, above.) The bakery has gone so mainstream, in fact, that it has since expanded to Los Angeles.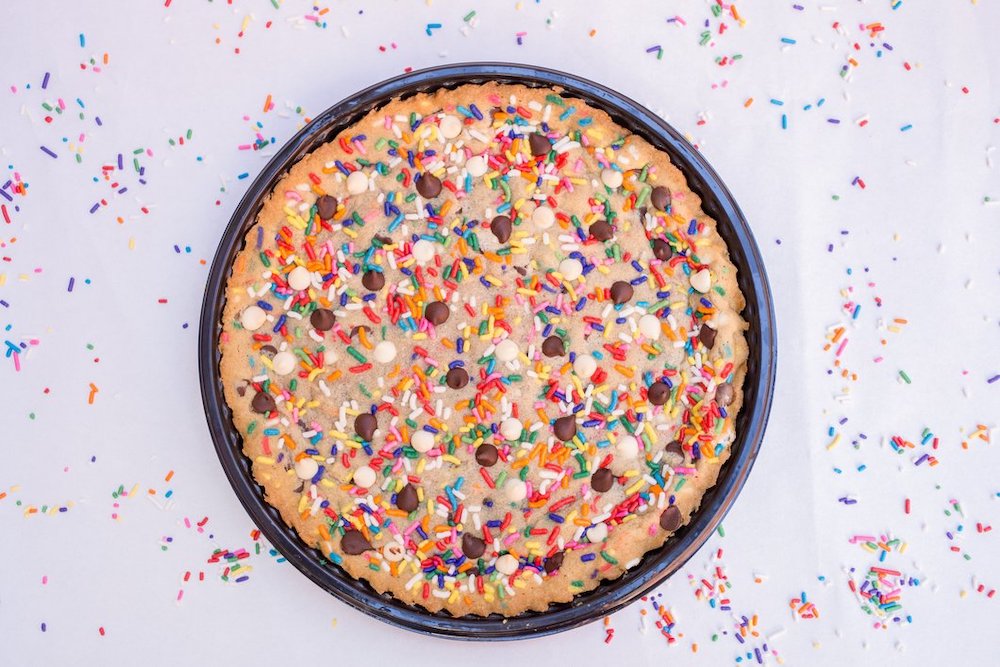 Cookie DŌ (For Cookie Cakes)
Cookie DŌ makes "alternative" cakes for people who don't like cake. (I know, crazy. But these people do exist.)
DŌ does a great s'more's cookie cake that I once bought for my husband's birthday, as well as over-the-top "cookie bombs" that are understandably viral on social media. Best of all, these cookie cakes taste great warmed in the oven or eaten cold, right out of the fridge.
Just be aware these cookie cakes are super rich, though– they're better for parties or groups. Each one is like a massive Otis Spunkmeyer cookie. (I mean this as a compliment.)
They also have gluten-free and vegan options. Cookie DŌ is not, however, a dedicated gluten-free facility (so those who have Celiac disease should be very careful). We love the rainbow sprinkle cookie cake (above), which is DŌ's answer to a funfetti cake.
Also look for out-of-the-box creations like their donut cake and cookie dough combo. Or, try the "Brookie" cake, made of brownie and cookie dough with a layer of frosting in between. The combos can seem pretty maximalist, but like I said: this city really does have something for everyone.
***
Related: Want more sweet Big Apple insights? Read our guide to The 12 Weirdest, Coolest Ice Cream Shops in NYC or eat your way through our rundown of NYC's 6 Most Famous Cookies.
Need a cool birthday cake in another city? Consult our beautiful American Birthday Cake archive, here.