One of last year's most poignant episodes of "Red Table Talk" (Jada Pinkett-Smith's new family-focused talk show on Facebook Watch) was an episode featuring Will Smith that centered on conflict resolution.
In this episode, Will Smith hosts a conversation with Janet Hubert, who played the original 'Aunt Viv' on "The Fresh Prince of Bel-Air" with whom Smith has had a longstanding, 30-year feud.
In this special Red Table Takeover, he sits down for an emotional conversation with Dr. Ramani Durvasula, Ph.D., a brilliant clinical psychologist who serves the celebrity-therapy circuit in Los Angeles. (You might remember her from appearances in various other pop-culture features like Kendall Jenner's anxiety-focused interview series for Vogue. <— Watch that video next when you get a minute!)
Below, Smith and Dr. Ramani break down a recorded conversation between Will Smith and Hubert to figure out what went wrong in their relationship and why– and how they ultimately made amends.
However, what starts as a conversation about this specific feud quickly becomes a deep dive into the myriad ways in which we (e.g. all people) interact in relationships– and why we so often seek safety in the external identities we create for ourselves.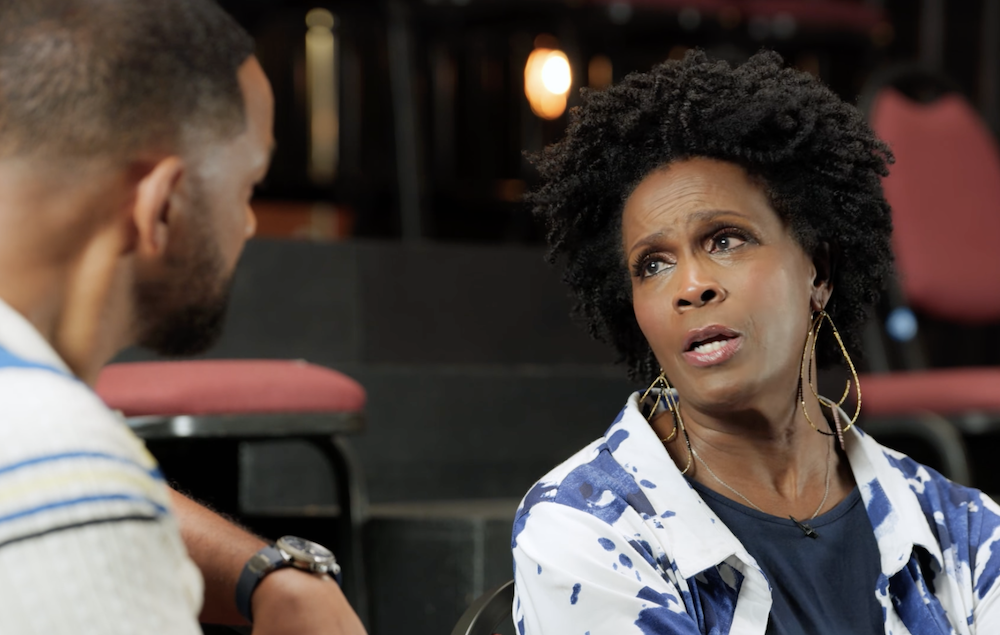 Often, there are unintended consequences of our actions as we work to preserve these identities, and it's natural for conflict to occur. Frequently, these conflicts have deep roots in our own childhood experiences of seeking safety and love from other people.
Ultimately, says Dr. Ramani, "Safety is an inside game". No one else can make you feel safe– not your parents, kids, partners, or money. Only you are capable of doing that for yourself. That is the work of adulthood.
"If you try to go first when someone is in an emotional space, you're dead. You have to be able to withstand someone else's truth."
Smith, who is very emotionally evolved, also drops some key wisdom along the way. "I've learned through parenting, marriage counseling, and thousands of hours of therapy that the other person always goes first [when engaged in an argument]," he says, speaking of his decision to let Hubert air her grievances during the segment without interruption.
"Seek first to understand, and then to be understood," he explains. "My phrase is 'Love is LUV– Listen, Understand, and Validate the parts that you agree with'. If you try to go first when someone is in an emotional space, you're dead. You have to be able to withstand someone else's truth."
Ultimately, as Dr. Ramani says: "You have to hold space and bear witness, because when you do, two less-hurt people are going to go out into the world and do less damage. That, right there, is everything."
Watch the full video, below.
***
Related: Watch Oprah and Lady Gaga discuss the importance of "Radical Acceptance" in mental wellbeing.