If the filming locations of Emily in Paris have done anything for the city, it's to add some fun and spontaneity into the typical list of standard Parisian experiences that most visitors already have on their travel bucket lists.
Since the show debuted in the middle of the 2020 pandemic, it's garnered cheeky praise for its fluffy escapist quality, high fashion ensembles, and enviable showcasing of Paris' most beautiful destinations. These romantic visages were particularly attractive at a time when people couldn't travel, which is why the tourism aspect of the show became so appealing.
Much like what Big Little Lies did for Monterey and what White Lotus did for Maui and Sicily, Emily in Paris is, well, a walking tourism announcement for the destination in which it was filmed.
Paris, moreover, is in the title, after all. And boy, do the show writers know how to deliver on the travel-friendly promises of that premise.
Because Emily herself is a tourist looking to understand French culture, the show takes on a looking-glass quality of insider-meets-outsider exploration. We see Emily dining with her coworkers at Le Jules Verne inside the Eiffel Tour, riding the Grande Roue De Paris with her boyfriend, and tucking into a giant bowl of chocolate mousse solo at Chez Janou.
When she isn't making hot-take observations about the smoking culture, lack of air conditioning, or nuances of McDonald's in the city, she's actively exploring some of the city's best bucket list experiences while chronicling them on her increasingly-popular Instagram page, which is the side plot to her work as a marketing executive in the city.
As a result of these experiences, the show manages to capture many of the things that visitors (and, hey, locals) enjoy about living in Paris. Ultimately, it reads like a basic rubric for planning a memorable itinerary in the city.
Below, we spotlight some cool real-life Paris destinations featured across various seasons of Emily in Paris. The show feels at times like a tourism advertisement for the city, for sure– but at the least the recommendations here are solid. (As Emily would say: bien sûr.)
Bookmark this list for easy reference when planning your next trip to Paris. Bon voyage!
***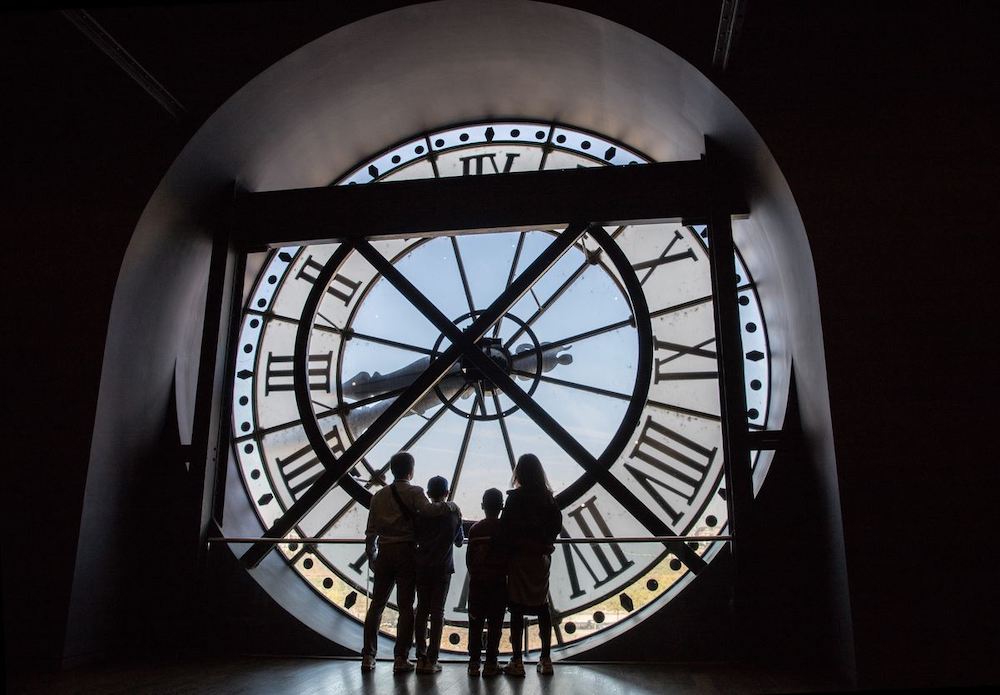 Musée d'Orsay
Musée d'Orsay made its first appearance on Emily in Paris in Season 3– it's where Gabriel and Camille get engaged.
Over the years, the museum has housed iconic works across all artistic mediums, from Degas' 1880 La Petite Danseuse de Quatorze Ans (aka "The Little Fourteen-Year-Old Dancer") to Van Gogh's Self-Portrait (1889).
If you're looking for a place to experience some of the finest art and culture that Paris has to offer, this museum is the go-to spot. The architecture is gorgeous, as is the unique position along the historic Seine.
Related: 8 Amazing Paris Art Galleries to Add to Your Bucket List.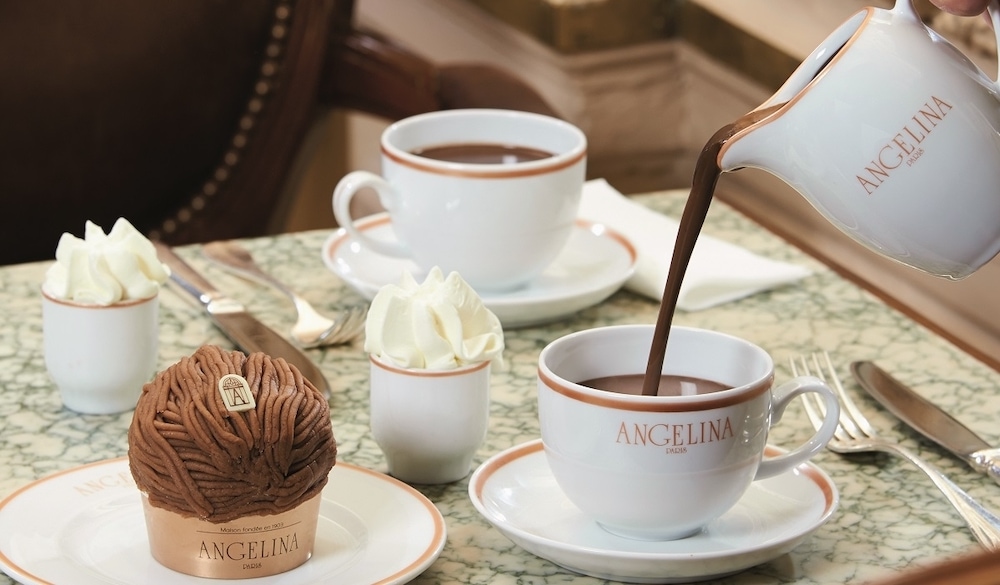 Angelina (For Famous Hot Chocolate)
Angelina is famous the world over for its epic hot chocolate "L'Africain", which is made from melted chocolate and heavy cream to ensure a pleasant, velvety finish. It's famously delicious because it isn't too sweet.
In Season 3 of Emily in Paris, Angelina only gets mentioned once in passing, as a "fan request" from Emily's "funemployment" live stream, wherein she asks her followers what she should do in Paris with her newfound free time. Several people made suggestions, but getting hot chocolate at Angelina is so classic that it's worth mentioning here.
The shop is also famous for its Mont-Blanc, a dessert made from vermicelli-like strands of sweetened chestnut purée that are served with whipped cream. (Ironically, it's actually an Italian dessert, but they do a fabulous job here.)
As a result, Parisians line up alongside locals to experience both of these signature items– including the likes of Coco Chanel, Proust, and other Parisian fashion designers, writers, and painters who over the years have famously enjoyed gathering in Angelina's tearoom on rue de Rivoli. (There are now multiple locations around the city.)
Basically, having a hot chocolate and a mont-blanc at Angelina in Paris is like having coffee and banana pudding at Magnolia Bakery in NYC, or a bica and egg tart at Pasteis de Belem in Lisbon. It's a quintessential "food experience" of the place!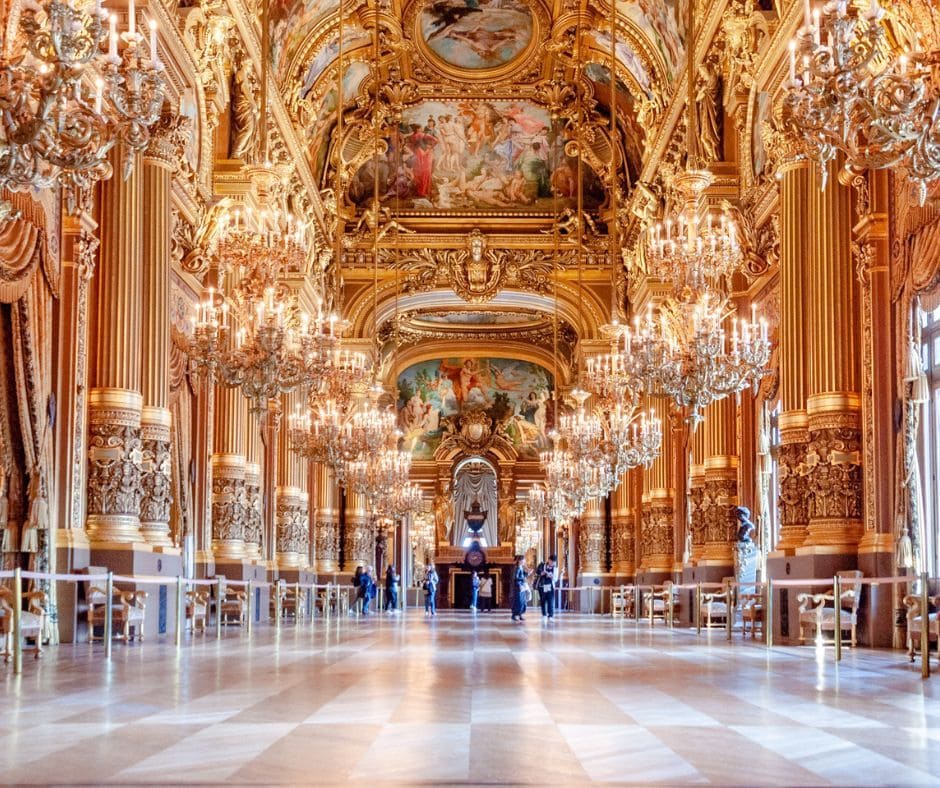 Palais Garnier
The Palais Garnier, the National Opera House of Paris, makes an appearance in Seasons 1 and 3 of Emily in Paris. (Once with Emily and a pretentious date, and again with Sylvie and her husband, on their anniversary.)
At this beautiful, historic, and incredibly opulent opera house, you can see classics like Carmen and The Marriage of Figaro. Above shown is the main foyer, which really casts a spell from the moment you walk in.
The Palais Garnier is actually one of two major opera houses in Paris, the second being Opéra Bastille, which is a modern, futuristic-looking opera house in the 12th arrondissement. For more classically "Paris" vibes, see a performance at The Palais Garnier.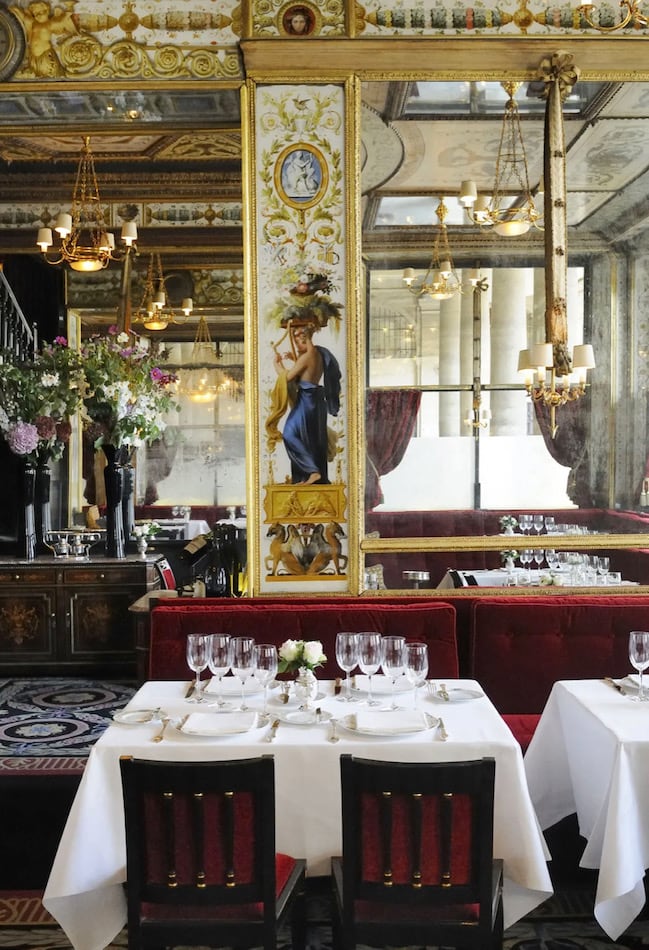 Le Grand Vefour
Le Grand Vefour on rue du Beaujolais is one of the oldest fine dining restaurants in Paris, dating back to 1784 when Napolean himself used to hang out here.
With two Michelin Stars to its name and plenty of critical acclaim, it's no wonder that it was hard for Emily to get a last-minute table here for herself, her colleagues, and a client in Season 1.
Today, it remains a gathering spot for the political and literary scenesters of the city, as well as epicurean visitors looking to get a quintessential taste of Paris' world-renown as an epicenter of upscale dining.
The seasonal menu, moreover, is as refined as the decor. (Think: Artfully-constructed appetizers of sea bream with chia seeds, beetroot, avocado, and pomegranate reflected in opulent, gold-trimmed mirrors.) Unlike Emily, you'll need to, um, book in advance.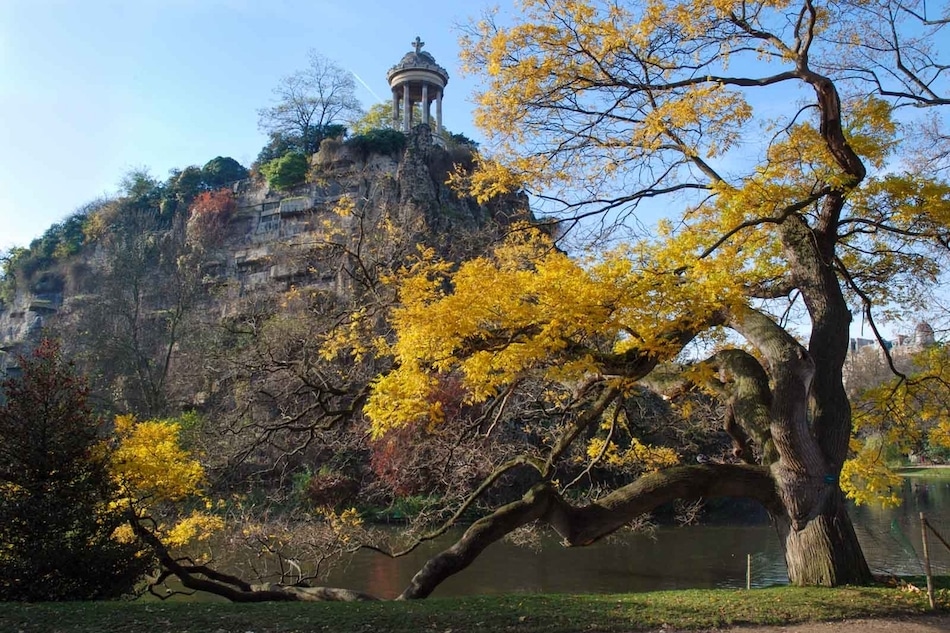 Parc des Buttes Caumont
This secluded park in the northeastern corner of the city is home to the iconic clifftop Temple de la Sibylle. In Season 3, Parc des Buttes Caumont is the setting of a romantic picnic between Emily and her then-boyfriend, Alfie.
While typically less frequented than other iconic green spaces in Paris (like the Luxembourg Gardens or Tuileries, for example) Parc des Buttes Caumont is nevertheless more rugged, sort of akin to what central park is in New York City.
Ultimately, if you're looking for an Emily in Paris-style picnic spot in the city, this is your best bet!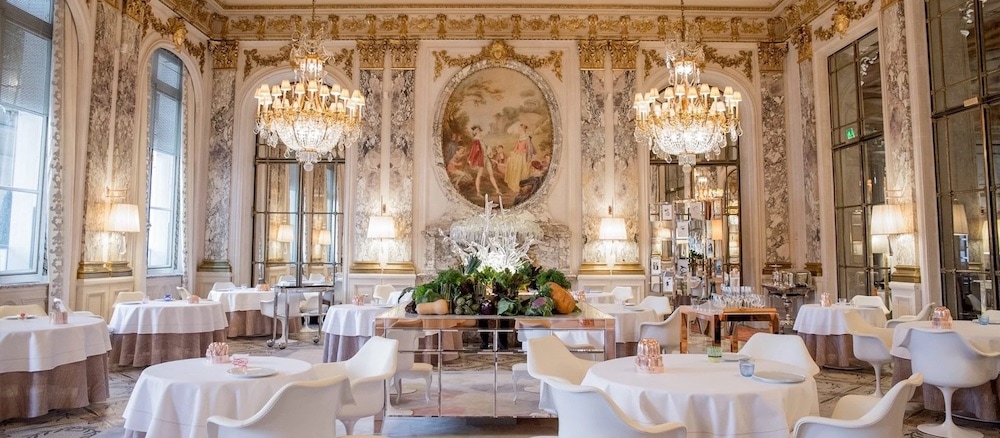 Lunch at Restaurant le Meurice Alain Ducasse
Restaurant le Meurice Alain Ducasse has become a fine dining destination among the epicurean elite in Paris. (If you're the kinda person who chases Michelin stars, this is the over-the-top Paris lunch spot for you.)
The ornate dining room was inspired by the Salon de la Paix at the Château de Versailles. We like it best for lunch. It's a real showstopper.
This is the backdrop where Sylvie meets M DeLeon and implores him not to announce Pierre Cadault's forced exit while the designer is still in the hospital. (Season 3.)
The place is strikingly gorgeous. Seriously: just look at those frescos!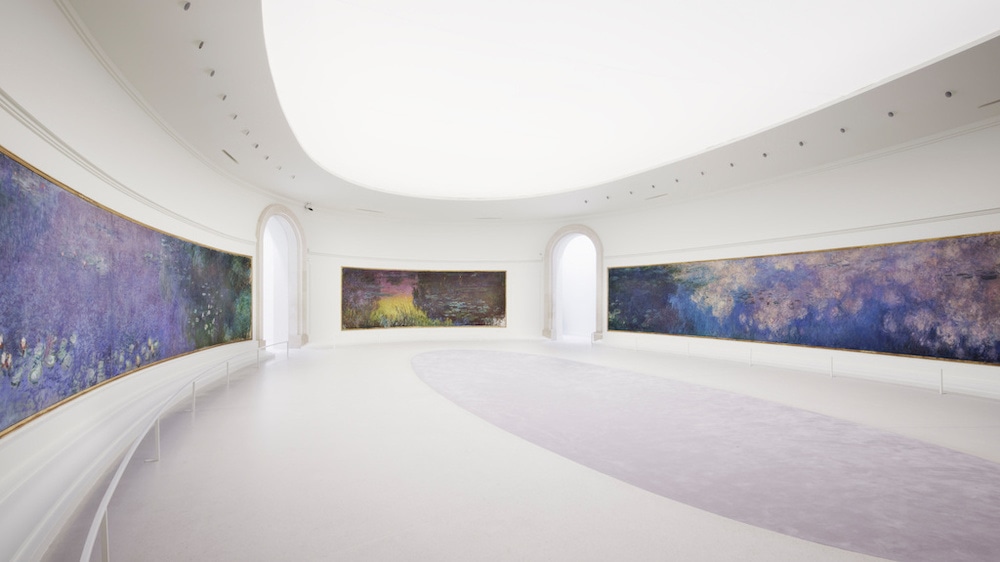 Claude Monet's Water Lilies at the

Orangerie

Museum
When Emily begins her so-called "funemployment" journey after being fired from both marketing firms she was working for, a follower on her lifestream asks her to go see "Claude Monet's Water Lilies". These are famously housed at the Orangerie Museum.
Again, we refer you to our guide to the 8 Coolest Art Galleries in Paris for more details.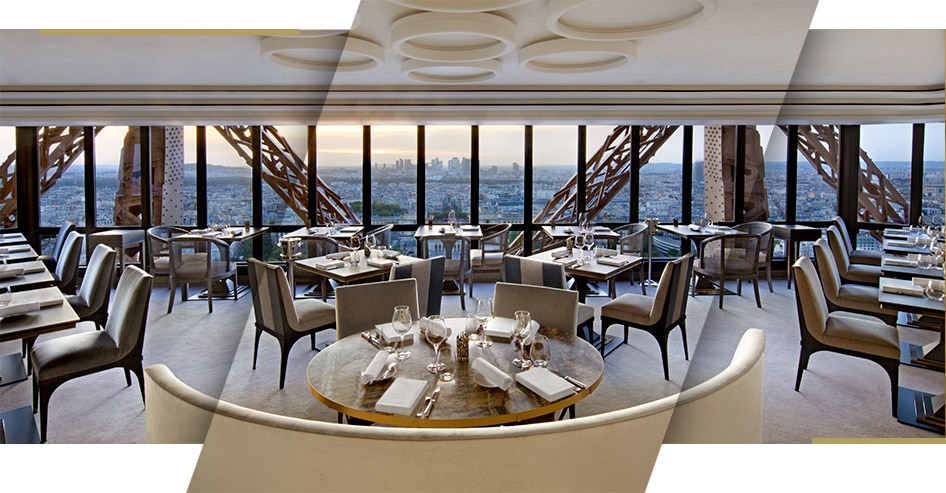 Le Jules Verne (The restaurant inside the Eiffel tower)
In Season 3 of Emily in Paris, Sylvie famously says, pejoratively, "Americans love that place…" when booking a dinner here for a visiting McDonald's CEO– and she's not wrong.
People from outside the city love taking in the restaurant's sweeping view of Paris from its most iconic vantage point, on the second floor of the Eiffel Tower.
But beyond the gimmicky location, Le Jules Verne is a well-respected Michelin restaurant that serves wondrous food in its own right. Plus, the views are fantastic and undeniably unique– especially at night.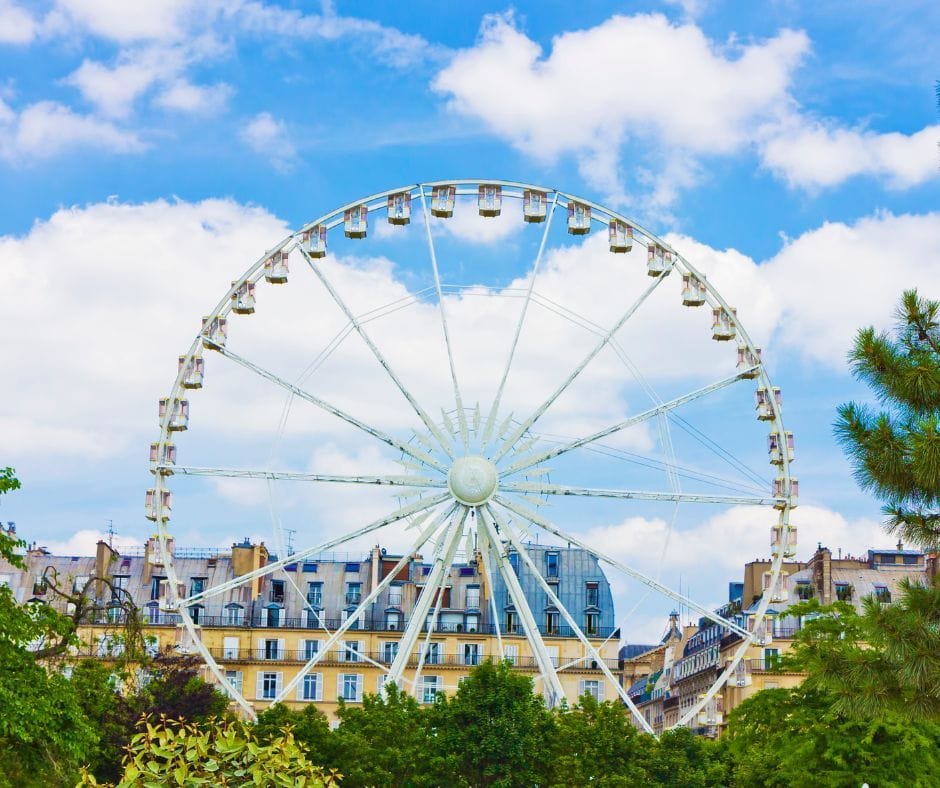 Grande Roue De Paris (The Ferris Wheel at Place de la Concorde)
Much like what the Eye is to London or the Great Wheel is to Seattle, the Grande Roue De Paris at the Place de la Concorde is the city's defacto Ferris wheel date experience.
A pivotal lunch scene takes place in Season 3 with Emily, Julien, and Luc, dining on the Place de la Concorde directly in view of the Grande Roue. (It's the scene where they are drinking Kir Royale!) The Ferris wheel, meanwhile, is an imposing, impressive backdrop.
Unlike the Ferris wheels in those other two aforementioned cities, however, the Grande Roue De Paris is known for its somewhat seedy reputation. (Couples reportedly have sex during the ride, Julien and Luc tell Emily, leading locals to joke that you should only go on it if you plan to bring Lysol wipes. Only in Paris!)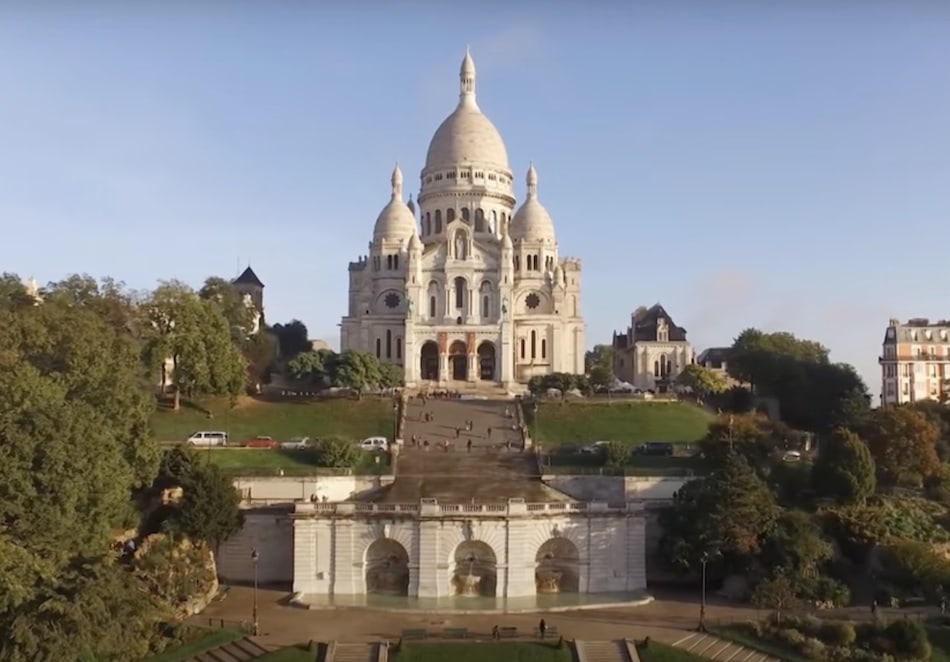 Basilica of Sacré Coeur de Montmartre
This opulent basilica in Montmartre is the backdrop to many Emily live streams throughout the show.
In real life as on the show, the Basilica of Sacré Coeur de Montmartre is often crowded and is the site of many engagements, photo-ops, and leisurely hangouts as the steps overlook Paris from its most angular vantage point. Appropriately so, the Basilica is one of the places Emily takes Gabriel when they are looking for places for him to propose to Camille.
It's also open for multiple mass services a day (every day of the week, not just Sundays) and you can purchase tickets to the dome here.
The Dome at the top of the Basilica boasts sweeping panoramic views of Paris and specifically Montmartre, "The Mount of the Martyrs". (Just keep in mind that there are 300 steps to get to the top, and there is no elevator.)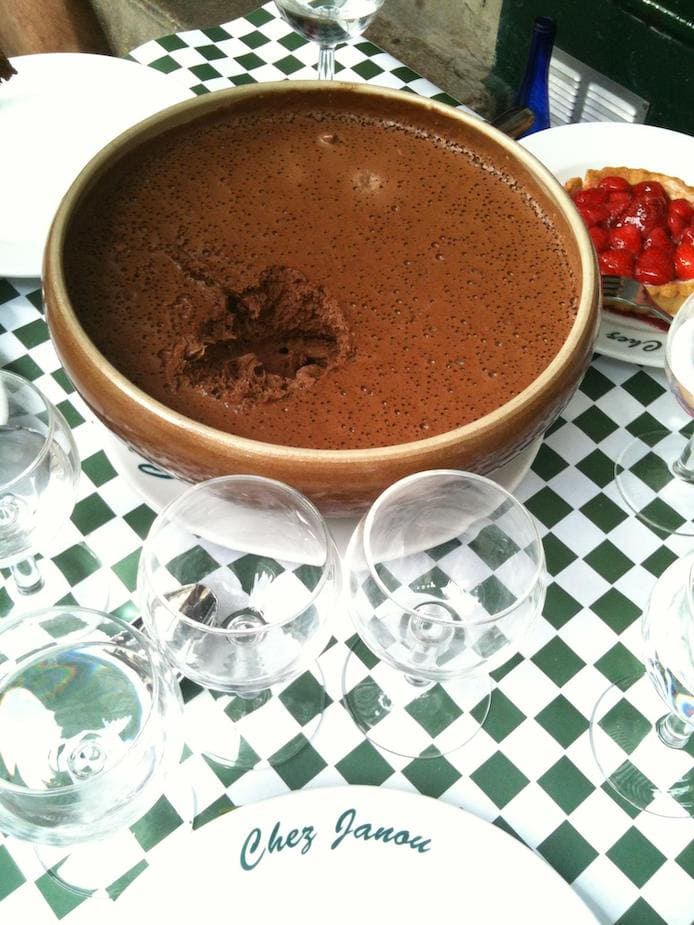 Chez Janou (Home of the Giant Chocolate Mousse Bowl)
The giant chocolate mousse bowl at Chez Janou is one of those blink-and-you'll-miss-it references that remains, nevertheless, a super novel experience to have in Paris.
At this no-frills French bistrot, you can get a giant bowl of chocolate mousse to share with a table– but when it flashes across the screen in a quick montage of Emily sightseeing around the city, it is only Emily who is eating from it. Yes, it makes for a very gaff-able photo-op, especially for chocolate lovers.
The restaurant is not fancy, but the mouse itself is excellent— be sure to bring friends to share! There will be plenty to go around (see the glasses in the picture above, for scale).

The Wall of Love
The Wall of Love is, yes, a real thing. In Season 3, Emily brings Gabriel here as part of her preview of possible engagement spots for a forthcoming love-focused jewelry campaign she's working on.
In real life, the monument exists in the Jehan Rictus garden square in Montmartre, not far from the Basilica. (Above.)
Designed by Frédéric Baron and Claire Kito, it features the word "I love you" written over and over in hundreds of different languages. As such, it's one of the more romantic backdrops for a lovers' photo op in the city. Paris je t'aime, indeed.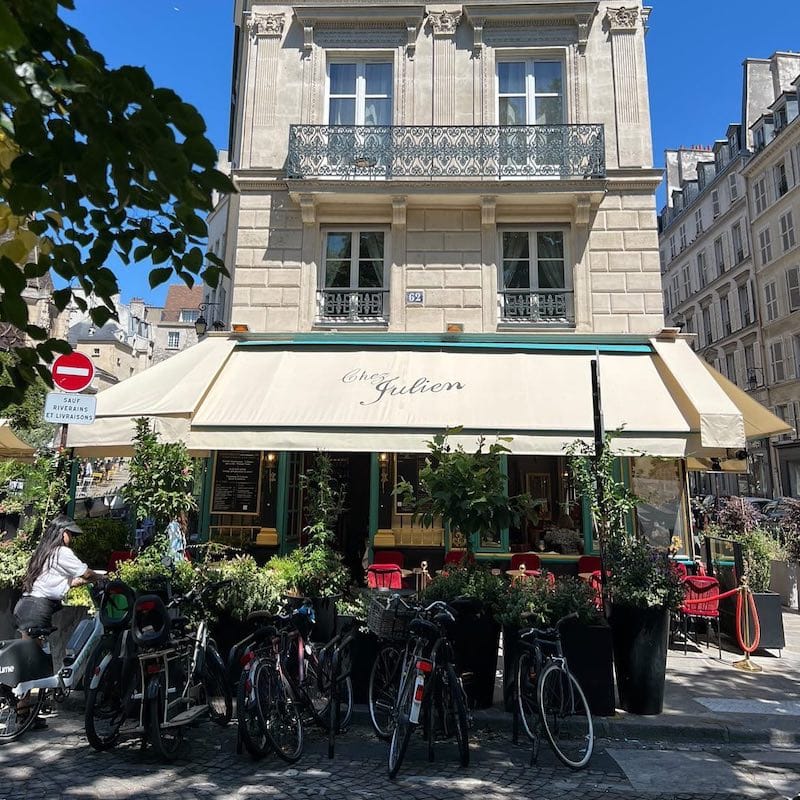 Chez Julien (For Brunch)
Chez Julien is a hip go-to brunch spot on 1 Rue du Pont Louis Phillipe, right in Paris' city center by the quay of the Seine. It's a quintessential place to experience sidewalk dining in Paris, and it's also the scene of the awkward brunch argument between Camille and Sofia in Season 3. (Emily and Mindy are dining nearby when they overhear the duo's illicit lovers' quarrel.)
In real life, Chez Julien also offers lovely breakfast and brunch options as well as a truly fabulous and beautiful selection of desserts. (Definitely save room for them!)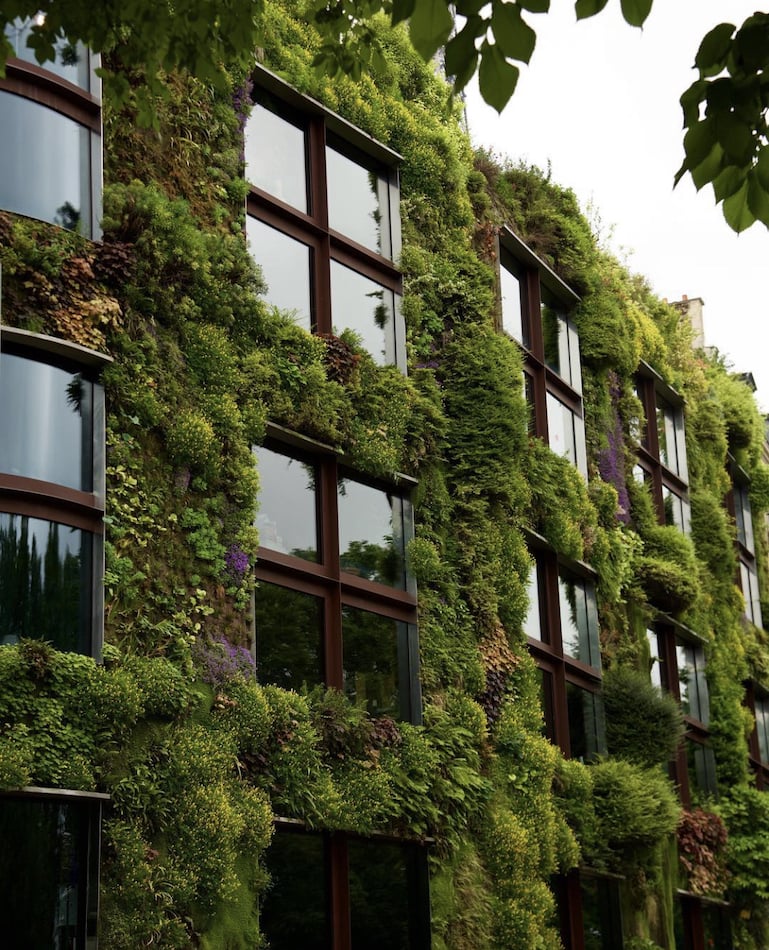 Other Notes
***