Reef-safe zinc sunscreen– which always contains a physical UV blockers rather than chemical SPF– is better for coral reefs because these formulas don't contain avobenzone, oxybenzone, octinoxate, octocrylene, octisalate, or homosalate– six active chemicals that are known to be toxic to coral reefs. (And they're not great for the human endocrine system, either.)
It's important to pay attention to the active ingredients in your sunscreen because over 6,000 tons of sunscreen gets washed into the ocean every year. This is why wearing a good reef-safe sunscreen is an essential act of environmental protection. The more people make the switch, the better off we all are.
Reef-safe sunscreens contain mineral sun blockers like non-nano zinc oxide and titanium dioxide, only. Don't believe what you may have read on some misleading sunscreen labels that say "reef safe". Even though oxybenzone and octinoxate are two of the most studied and vilified chemical UV filters, anything containing avobenzene or the above listed chemicals is not safe for coral reefs, either.
Plus, in 2019 the FDA proposed a sweeping set of updates to sunscreen regulation. At this time, according to their research, only zinc oxide and titanium dioxide are considered both safe and effective.
How To Find A Good Reef-Safe Sunscreen
Once you get into the research, you'll find there are a number of pharmaceutical grade reef-safe sunscreens on the market. The only catch is that most reef-safe sunscreens are thick and whitening, and very difficult to blend into skin. This is especially problematic if you have a darker complexion. So where does this leave us?
In contrast to sunscreens that use dangerous chemicals as active ingredients, physical sunscreens use physical UV filters like zinc oxide and titanium dioxide to "physically" block the sun with a microscopic layer of protection. This is usually a slightly-white tint in the lotion that comes from zinc oxide.
Most people notice a subtle white pallor when they make the switch from physical to chemical sunscreens, but if you find an elegant formula– like the sunscreens listed below– this won't necessarily be a problem. In many cases, it won't even be noticeable.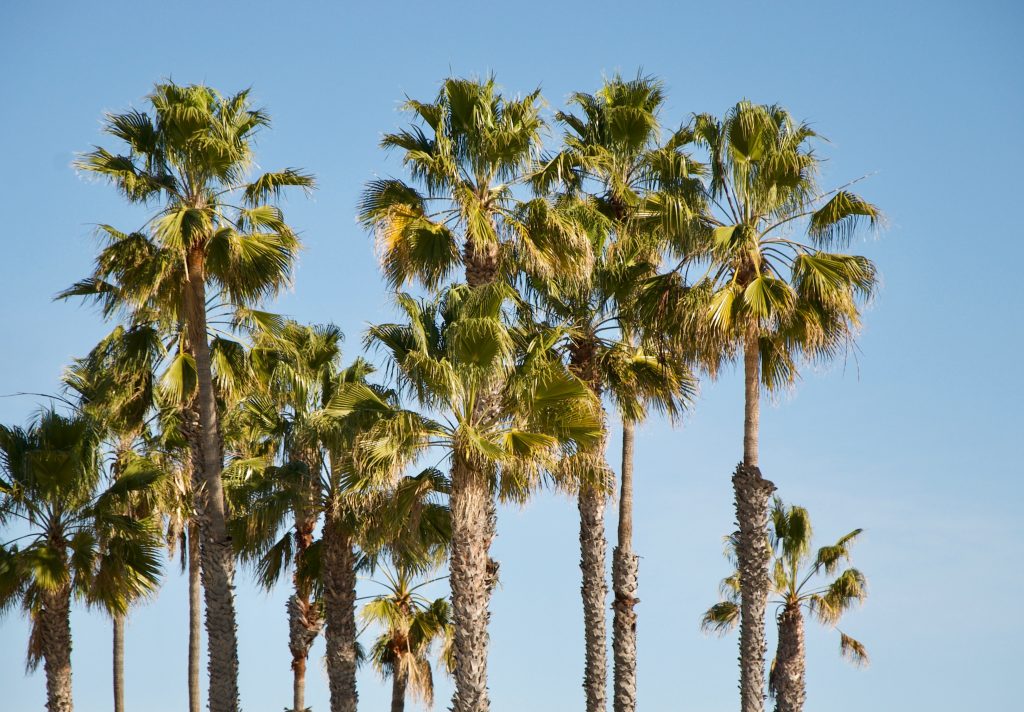 Around the world, popular snorkeling destinations like Hawai'i, the Bahamas, and Biscayne National Park in the Florida Keys have tried to raise awareness about sunscreen's effects on coral reefs, which are vital and vastly depleting ecosystems.
Reef-Safe Zinc Sunscreen Is Also Better For Your Health
Dermatologists emphasize the importance of wearing sunscreen every day. However, evidence increasingly shows that long-term exposure to the same chemicals that are bad for coral reefs can have dangerous health consequences in humans, as well. In addition to bleaching coral, chemical sunscreens have been linked to endocrine disruption (which can mess up your hormones) and other forms of reproductive toxicity.
If you're a woman or man of child-bearing age, daily chemical exposure also takes a huge toll on your health. Some studies even show that chemical sunscreen can be neurotoxic.
This information is confusing and increasingly alarming given that the FDA still says OTC chemical sunscreen is "generally recognized as safe and effective". But with all the conflicting research, how can that be?
The only way to placate both your skin and the sea is to use a physical, reef-safe sunscreen. This is important whether you're going in the water or not. All sunscreen ultimately gets washed down the drain or washed off in the ocean. Either way, it ends up in water.
Coral reefs will otherwise go extinct if travel consumers don't make the switch from chemical to physical sunscreen, which is why places like Hawai'i have banned chemical sunscreen. Be part of the change.
By wearing a physical, rather than chemical sunscreen, coral reefs continue to thrive and so does your complexion.
Our Process
Below, we spotlight the best reef-safe sunscreens in terms of both effectiveness and elegance. Of all the SPFs we tried, these sunscreens look the best, and are easiest to blend with makeup. Our research indicates that they are also the safest and most effective formulas for SPF coverage at the beach. (And for use in sports, recreation, and outdoor activities.)
Accordingly, this post contains Amazon Affiliate links for easy, direct purchasing. (As an Amazon Associate, we earn from qualifying purchases. This is why we work our butts off to make sure these reccomendations are solid.) Why settle for less?
These are the brands we use on ourselves and our family members, as we tested all of them personally and double-checked the research and efficacy with various dermatologists and Environmental Working Group's Skin Deep cosmetic safety database, as well as various reef advocacy organizations.
The below sunscreens are the only reef-safe sunscreens that checked all the boxes. We feel confident recommending them.
***
Thinksport SPF 50+ Safe Sunscreen (Best For Dry Skin)
Thinksport's SPF 50+ Safe Sunscreen is one of our favorite mineral sunscreens for hiking and snorkeling. This non-nano, broad spectrum, water resistant formula is super moisturizing and really clings on through sweat and water exposure. The sunscreen formula contains 20% zinc oxide and is cruelty-free, gluten-free, and vegan.
Thinksport was the first sunscreen brand to pass Whole Foods' premium care requirements and also receive a coveted "1" rating from Environmental Working Group. For a zinc-based sunscreen, it's also surprisingly moisturizing.
Thinksport is easily the best reef-safe sunscreen brand for athletes. If you're a cyclist or runner, this is also a great sunscreen for you since it doesn't rinse off in the face of intense sweat. Also, PSA: this sunscreen has a slight tropical scent. We love it. But if you don't like fragrance– even if it's natural– maybe try a different sunscreen on this list.
FWIW: When you're not in the water, we also love Thinksport's Naturally-Tinted Everyday Sunscreen, which is also SPF 30 and enriched with Vitamins C + E. According to NYC dermatologist Dr. Elizabeth Hale, tint like this is ideal for skin that's prone to melasma or sun spots. (IMO it's also the perfect winter sunscreen, since it gives pale skin a little color.) Tint usually isn't so blendable but this one is, especially if you have fair white, peach, or freckly skin.
Thrive Daily Defense Sunscreen Balm, SPF 30 (Clearest, Most Elegant Formula)
Thrive Daily Defense Sunscreen Balm is an SPF 30 broad spectrum "superplant" face sunscreen that's made with non-nano zinc oxide and a blend of antioxidants for added sun protection. This is a great pregnancy-safe, vegan, cruelty-free mineral-based sunscreen. Plus, it's the perfect size for travel. (It's TSA approved.)
Of course, it's also paraben free. Best of all, the non-greasy formula is surprisingly light for a 20% zinc oxide sunscreen. Of all the brands we tried, this zinc sunscreen is the most transparent. It leaves skin with a nice, surprisingly dewy finish so light we had a hard time believing it contained non-nano zinc.
Proceeds from purchasing Thrive Sunscreen also go towards supporting rural Costa Rican farmers who supply the regeneratively-grown plants used to make Thrive's natural skincare products. Those specific plants are Fierrillo, a rainforest vine with anti-microbial and anti-inflammatory properties, as well as Juanilama, an antioxidant rich, citrus-scented herb that quells irritation and reduces the impact of stress on the skin.
Keep in mind that this is not a water resistant sunscreen. (Just because a sunscreen is reef-safe doesn't mean it's also water resistant.) If you're going to be spending long periods of time in the water, use one of the other water resistant sport sunscreens below.
We love that this day wear sunscreen is super clean, super small batch, and that it supports ethical supply chains that are better for people, animals, and the environment. Thrive also makes a great gel face wash that is good at removing the residue from zinc sunscreen; it's a perfect ally in any clean, environment-friendly skin care routine.
TropicSport SPF 30 Sport Sunscreen (Best for Water Resistance)
TropicSport's SPF 30 Sport Sunscreen and their SPF 50 Sport Sunscreen are both super clingy for excellent coverage in the water. This is the best water resistant broad spectrum sunscreen to use if you are on the ocean in the tropics. (Or in any situation where the sun is extra strong, like stand-up paddle boarding or kayaking.)
TropicSport's reef-safe sunscreens are formulated with a blend of non-nano zinc (which is pregnancy-safe) and titanium dioxide. These vanilla-coconut scented sunscreens are gluten-free and paraben-free, as well.
In general, TropicSport sunscreen can be a little whitening, but I reach for this brand when I'll be spending a lot of time in the water and I want good coverage that won't damage reefs. (SPF 50 all the way!) The formula really doesn't fade much through intense swimming, which is why we love it.
However, you should still follow protocol and reapply it every 2 hours, or after 80 minutes of swimming and sweating, as any good dermatologist will tell you. (In which case, use their convenient mineral sunscreen face stick for touchups.)
I like using this sunscreen on my body rather than my face, as it can be a little thick. But again: it provides very trustworthy coverage and is safe for the whole family. TropicSport also makes a reef-safe mineral-based zinc SPF chapstick, which is exceedingly hard to find. (Almost all SPF chapsticks use chemical UV filters which you are likely to swallow from licking your lips or eating.)
Because this is a mineral based formula that's packaged in stiff, dark packaging, it's also less likely to degrade if you leave it in a hot car or warm backpack all day. (Sunscreen can lose effectiveness if heated for extended periods of time. TropicSport's bottles are a little more durable and opaque, so they can better resist heat on-the-go. They also have a new plastic-free aluminum tube!)
Suntegrity SPORT Natural Mineral Sunscreen for Body, SPF 30 (Popular Brand Among Beauty Bloggers)
Suntegrity's line of reef-safe broad spectrum mineral-based sunscreens are super popular among beauty bloggers. The main product for reef-safe swimming and sport application is Suntegrity Sport Body SPF 30 Sunscreen (which has a light citrus scent, FYI) but Suntegrity's Unscented SPF 30 Broad Spectrum Mineral Sunscreen for Body is also reef-safe, though it hasn't yet been tested for water resistance. (It's good for if you're going to the beach but not spending a lot of time in the water.)
If you are planning to swim or workout, Suntegrity Mineral Sun Stick, Sport SPF 30 is ideal for on-the-go touch-ups. All of Suntegrity's oil- and silicone-free formulas are vegan, NSF certified organic, cruelty-free, and made in the USA. The zinc is non-nano, so the sunscreen is also pregnancy-safe.
Most importantly, Suntegrity products all have a coveted "1" rating from from Environmental Working Group. This means they are one of the cleanest UV protection skincare brands on the market. Their award-winning Impeccable Skin Moisturizing Face Sunscreen for everyday wear also blocks blue light, and is infused with enriching peptides and Vitamins C + E. (It's also tinted with blendable mineral color, which comes in a wide variety of skin tones.)
Whether you're looking for something water resistant and reef-safe or a sunscreen for everyday, Suntegrity is likely to have it. If you already wear tinted makeup, this brand is a great choice.
Let It Block SUN DMC SPF 30 Mineral Sunscreen (For Intense Sun + Cool Puns)
All Let It Block mineral sunscreen is reef-friendly, water resistant, paraben free, cruelty-free, vegan, and broad spectrum. Their signature "Sun DMC" SPF 30 Sunscreen is named after Run DMC, of course– and the theme of music puns runs through the collection. We love it!
Goth Block SPF 50 offers the mac daddy of SPF coverage; it's thick, but effective. Use it when you're surfing, paddling, or spending extended periods of time in the ocean. "Let It Block" SPF 30 (a play off of the Beatles' "Let It Be") is a gentler blend for less sensitive or darker skin tones. All Let It Block sunscreens come with a blend of botanicals for added antioxidant protection.
Best of all, these 3-ounce TSA approved pouches are compact and recyclable. As a result, your purchase produces less plastic waste than virtually any other sunscreen on the market. We love this aspect of the product, as another way to protect reefs is to use less plastic. Just be sure to shake and knead all Let It Block packaging thoroughly before dispensing the sunscreen.
Because this reef-safe sunscreen formula is natural, the oils and UV filters can sometimes get separated; it's not unlike the oil separation that occurs in natural peanut butter. This is totally normal! Just give it a squeeze to mix before wearing and you're good to go.
Blue Lizard Sensitive Mineral Sunscreen SPF 30+ and SPF 50+ (Dermatologist Recommended for 20+ Years)
Australia's Blue Lizard is one of the original mineral sunscreen brands. They've been recommended by Dermatologists for over 20 years! However, not all their sunscreens are reef-safe, so make sure you're buying the right one. Blue Lizard Sensitive Mineral Sunscreen SPF 30+ has no chemical actives and still offers excellent reef-safe UVA/UVB broad spectrum protection. The formula contains zinc oxide and titanium dioxide– and it's paraben free, fragrance free, and water resistant.
For maximum coverage, try their Sensitive Mineral Sunscreen in SPF 50+, which also uses the signature mineral-based reef-safe formula. This sweat and water resistant sunscreen lasts twice as long as the original sensitive formula. (80 minutes as opposed to 40 minutes for the SPF 30+ version.)
Use SPF 50+ if you burn easily or will be sweating or spending lots of time in the ocean. (This is a good brand for that. Australians know a thing or two about saving reefs and sun protection.)
Reapply When The Bottle Turns Blue
Additionally, Blue Lizard sunscreen bottles use smart technology to change color in harmful UV light. If you're out and the bottle turns blue, this indicates that the sun is strong enough to merit wearing sunscreen. It also means you should be reapplying every 2-3 hours, or sooner if swimming or sweating.
Either way, use one of Blue Lizard's sensitive mineral sunscreens to protect the reef and your skin. We particularly like Blue Lizard's Sensitive Face Mineral Sunscreen SPF 30+, which is enriched with hyaluronic acid and antioxidants from green tea for added anti-aging protection.
***
Headed to the beach? If you're going barefoot, be sure to invest in some non-toxic nail polish.