Ojo Santa Fe Wellness Resort and Spa is a secluded, tranquil oasis located in the high desert of Northern New Mexico, just north of Santa Fe. Repeat visitors know why this lush hideout is considered one of the best wellness resorts in the country– but increasingly, the need for escape and healing has made integrative spa and wellness properties like this one even more attractive to those visiting the Southwest and Santa Fe, specifically.
Below, we take a behind-the-scenes look at what makes the adults-only property so magical.
In addition to being named one of the "Top 3 Destination Spas in the U.S." according to Travel + Leisure, as well as one of the "Top 10 Wellness Retreats Around the Globe" according to U.S. News & World Report, Ojo Santa Fe is also a uniquely "Santa Fe" destination, showcasing the expansive texture and tones of the desert as well as best of the region's culture, design, history, spiritual wellness ethos, local food, and native landscape.
September is the peak time to visit Santa Fe, New Mexico. (But bringing layers of clothing is important year-round as temperatures in the desert fluctuate wildly between day and night.)
We spent a week at this resort during an ideal weather week (temperatures ranging between 50 and 78 degrees F) at the beginning of the month. The pictures you see throughout this article are reflective of that seasonality.
For the best weather experience in Santa Fe (e.g. when it isn't too hot or too cold), we recommend visiting during the area's two peak seasons: late Spring (April-June) and early Fall (September-October). Trust us. When the weather in New Mexico takes on it's signature golden desert glow, you may never want to leave.
***
About Ojo Santa Fe Wellness Resort and Spa
Ojo Sante Fe Wellness Resort and Spa is consistently ranked in the Top Five Destination Spas in the U.S.. As the only destination spa in Santa Fe, they offer 70 acres of gardens and scenic high desert landscape. This includes 50 acres of undeveloped land and hiking trails ripe for exploration.
Nestled between the Sangre de Cristo and Ortiz Mountains of Santa Fe, the resort (along with the neighboring El Rancho de las Golondrinas) used to be a paraje, or resting place, for those traveling along El Camino Real de Tierra (The Royal Road of the Interior Land).
Today, the resort honors the natural cold springs that have been a source of life and respite for centuries. Accordingly, the complex is designed around a welcoming spring-fed pond (equipped with serene rocking chairs, above).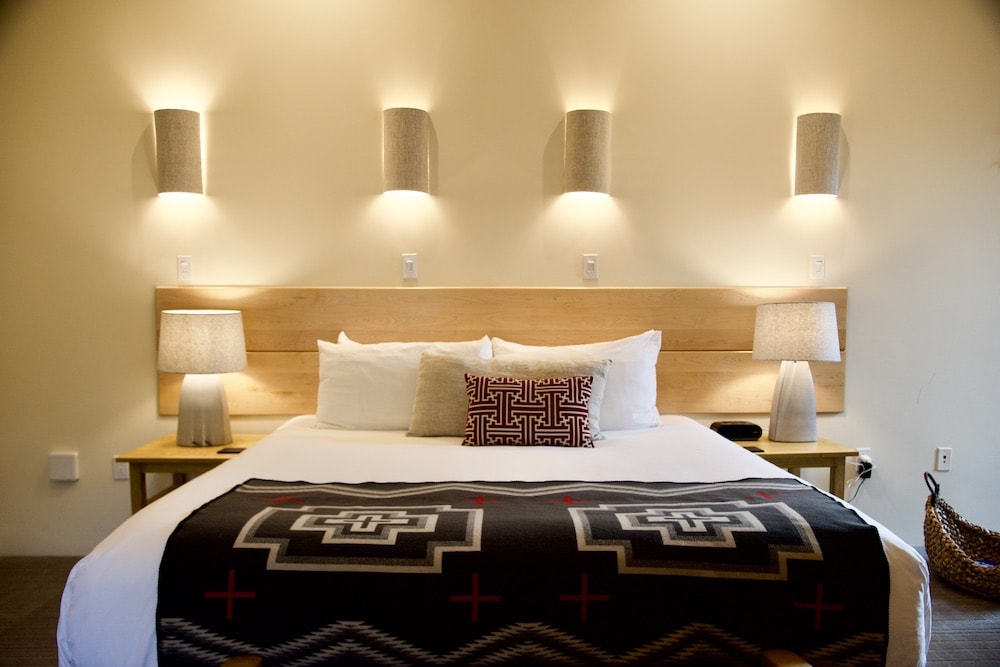 Accommodation with a Distinctly Local Vibe
There are 20 spacious private casitas on the property, as well as 32 resort-style guest rooms overlooking the gardens. All accommodations feature local artisan touches like southern Pendleton wool blankets, woven baskets, full baths, and sunken fireplaces. Each also features Ojo Sante Fe's signature personal care products (made with local plants and herbs), as well as tea from the on-site garden. Complimentary wireless Internet, 24/7 front desk support, and blackout shades for optimal sleep support are also available.
(In order to encourage optimal relaxation, there are no TVs in the bedrooms, which are simple and luxurious, featuring design elements native to the Southwest. They do, however, have direct-dial phones, and both local and long-distance calls are complimentary.)
Overall, it's a great place to stay if you want a comfortable, quintessential dessert experience that isn't too far from Downtown Santa Fe. (The resort is just a 10-minute drive away from the endearingly tiny Santa Fe Airport.)
They also offer one-day wellness escapes where you can experience the spa, fitness classes, and on-site activities with animals, plants, and healers. Then, end with a delicious dinner at the highly-regarded Blue Heron Restaurant.
Whether you're looking to simply relax or immerse yourself in a deeply transformative experience, the resort has something for everyone. Get the details in our behind-the-scenes look, below.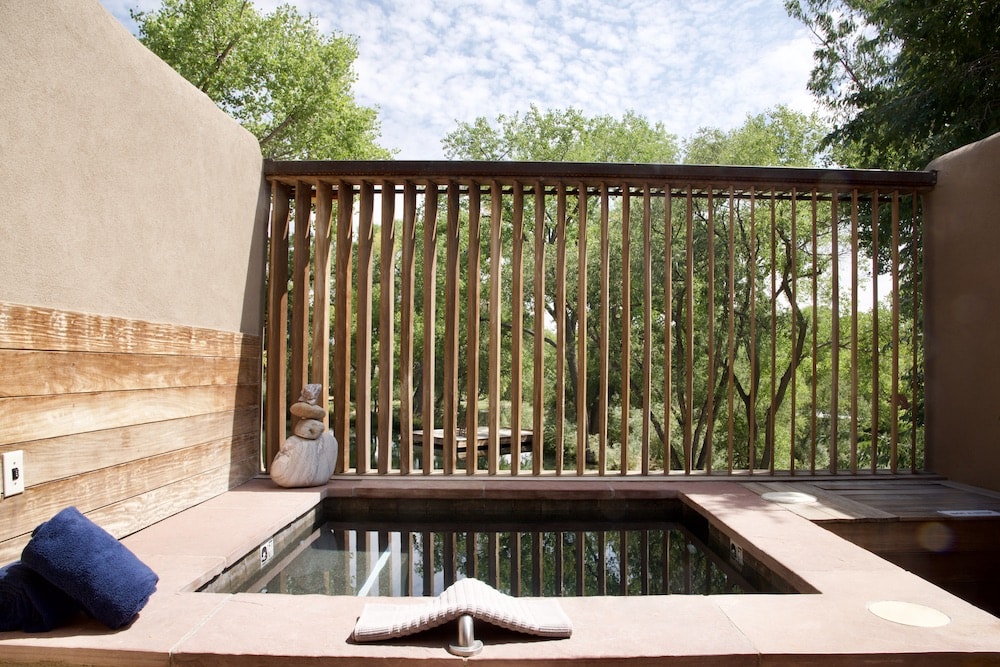 A Transporting Desert Spa That Honors Local Tradition
Begin your visit to the fabulous integrative wellness spa with a cup of handcrafted "Paraje" tea– a relaxing blend of lemon balm, lemon verbena, and spearmint grown in Ojo Sante Fe's own garden. This will also be waiting for you in your room if you stay on site.
Ideally, book a treatment like the "Ancient Echoes"– a stress-relieving upper head and neck massage based on East Indian Head Massage techniques. (This massage focuses extensively on the upper shoulders, neck, and scalp. It ends with a luxe foot massage.)
The spa showcases the best of Eastern and Western therapies, and features Round Barn Apothecary organic skincare. In addition to massage, they also offer facials, body work, energy healing, and acupuncture.
They also include unique treatments inspired by local healing traditions, like the Native American Blue Corn & Prickly Pear Salt Scrub, which improves circulation, nourishes the skin, and relaxes body and mind.
Before or after your spa treatment, bask in a private "Ojitos" soak, a mineral-infused bath that takes place in a private pool or soaking tub overlooking a spring-fed pond. This magnesium-based 104-degree soak helps relieve stress and body aches. It's also one of the more unique offerings at the spa.
From your perch under the cottonwood trees, relax beneath blue skies by day, or under starlit skies at night. (You can soak for 25 minutes before your spa treatment for just $30. Or, soak as a stand-alone experience and enjoy the sun of the private outdoor shower. Either way, be sure to reserve your tub in advance.)
Ojo Santa Fe's Spa also offers complimentary eucalyptus steam rooms and private steam showers.
"Water quiets all the noise, all the distractions, and connects you to your own thoughts." — Wallace J. Nichols
Along with their nearby historic sister resort, Ojo Caliente Mineral Springs, the spa's focus on these legendary waters honors the wisdom of Santa Fe's sacred land. It also cultivates a wellness tradition that has existed here for centuries, providing a source of life to multiple generations of Native Americans and Spanish families that settled in the La Cienega Valley.
These waters, moreover, are healing on a physical, emotional, mental, and spiritual level. When visiting Santa Fe, New Mexico, experiencing at least one hot soak is a must.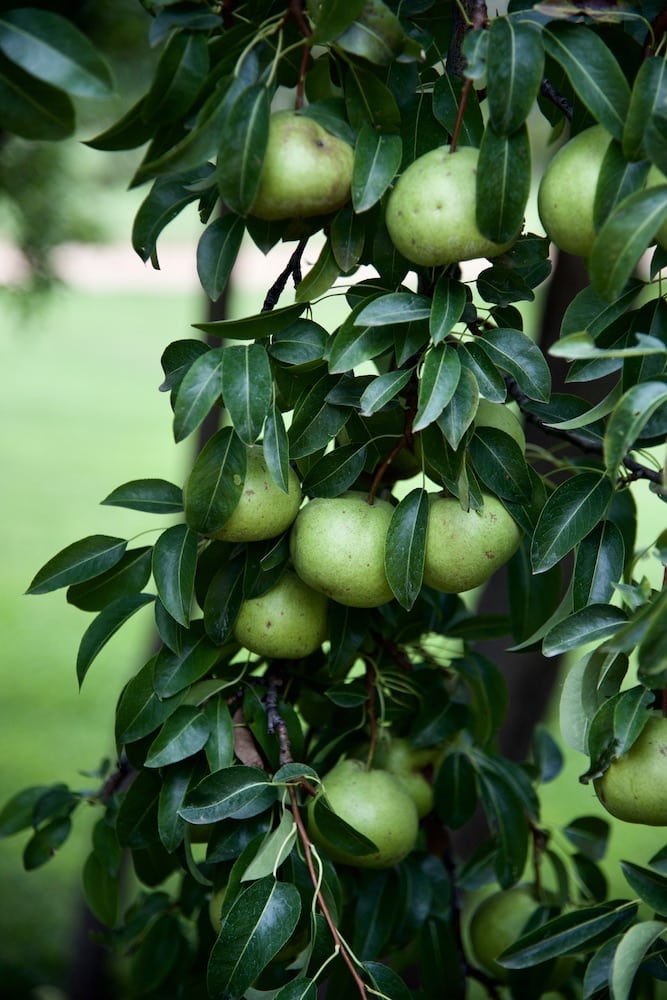 Southwest Inspired Farm-to-Table Dining at Blue Heron Restaurant
At night, dine at the vibrant on-site Blue Heron Restaurant, which has fabulous ambiance and delicious farm-fresh cuisine. Helmed by Chef Rocky Durham, the menu celebrates New American cuisine crafted from an abundance of local southwestern ingredients.
Diners can expect items like the iconic Green Chile Cheeseburger– winner of the 2017 Edible Magazine Smackdown– and Duck Salad "Lyonnaise" with confit duck leg, curly endive, warm mustard dressing, and poached egg. So good!
The salads and local poultry dishes are particularly amazing. In keeping with the resort ethos, everything on the menu is as nourishing as it is delicious. From local chokecherry sauce to the homemade bread, the menu also features lots of playful twists on local culinary staples. (Look for the Poblano Relleno and the Three Sisters Tamales, two popular examples.)
The restaurant also has delicious vegetarian options like Goat Brie en Croute and Quinoa Cakes. Also be sure to save room for dessert, too. Durham's signature item is chocolate cake, peanut butter gelato, and banana brûlée– aka the "Elvis" dessert.
The restaurant dining room has floor-to-ceiling windows overlooking the central pond, and reclaimed wood plank walls and ceilings. There's also an outdoor patio with water views where guests can enjoy dinner al fresco under a shaded canopy. When the weather permits, it's absolutely serene.
After dinner, those staying on site can retire to their rooms to shower and lounge by a desert fireplace. (Curling up under your pendleton wool blanket at the end of the night is super satisfying. Enjoy the quiet!)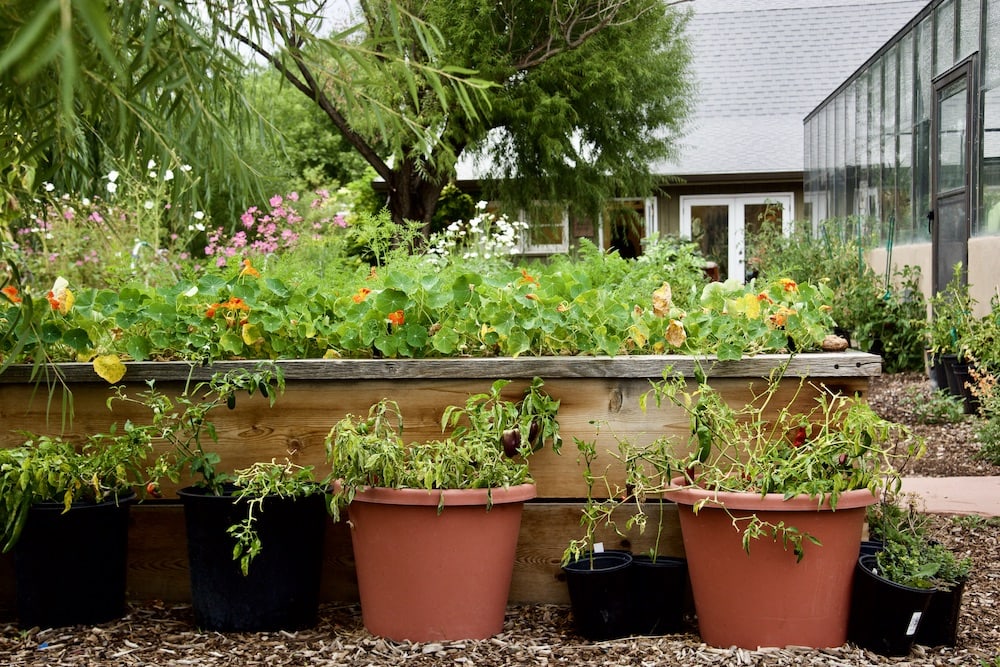 Super Unique On-Site Activities Featuring Cute Animals, Native Botanics, and Certified Healers
The resort's whimsical grounds feature a gorgeous native garden and herbalism center, as well as adorable puppies, silkie chickens, romantic desert wildflowers, and peaceful, picturesque sanctuaries for quiet reflection around every corner.
Transformative Medicine Wheel Experience
Those staying at Ojo Sante Fe can participate in a private medicine wheel experience with Michael Schroeder, MA, LMFT.
Here, Schroeder combines Depth Psychology, Solution-Focused Brief Therapy, and principles of mindfulness to help his clients gain new insight for proactively managing stress, navigating relationships and life transitions, and contemplating their purpose through intention and goal setting.
With his signature approach, Schroeder also combines art, mindfulness, psychology, and elements of zen buddhism. He has a background as a yoga instructor at New York's Integral Yoga.
Best of all, the service is free and deeply transformative. (The ceremony takes place in the garden's central medicine wheel, a landscaped quadrant surrounded by fruit and cottonwood trees. It's basically like a luxurious therapy session for addressing personal challenges and goals.)
The Medicine Wheel Experience is based on the tradition and insight of the Native American Medicine Wheel, which helps people gain awareness of areas of potential growth in the realms of emotional, spiritual, and mental health. (Guests can also book one-on-one sessions with Michael for $119 for a 50-minute session.)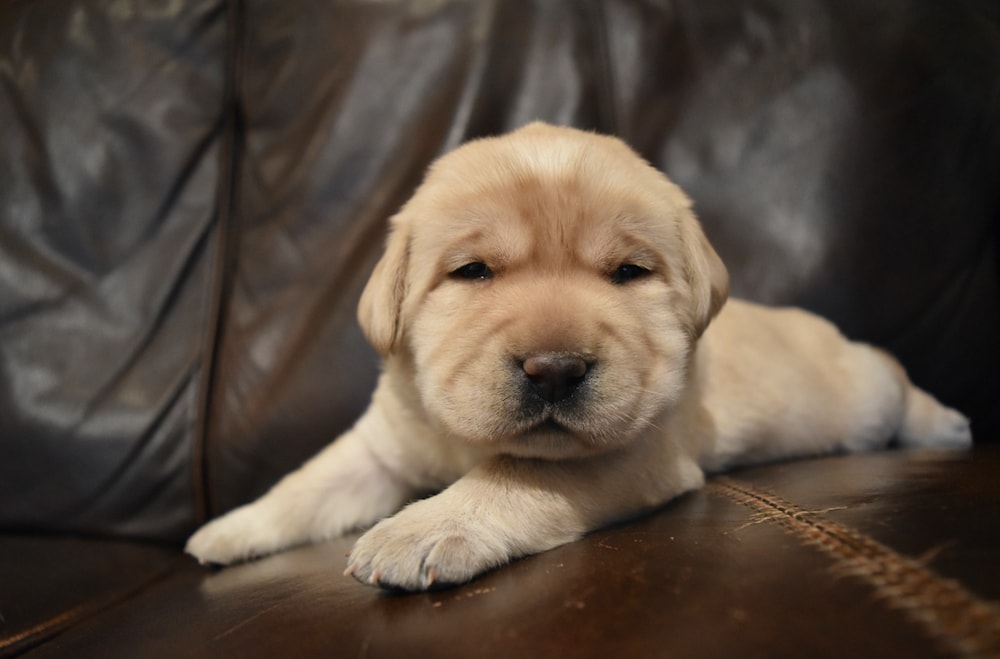 Private Puppy Training with Assistance Dogs of the West
Guests can enjoy private on-site puppy training guided by professional trainers from Assistance Dogs of the West, a local non-profit that has helped train seeing eye dogs for vulnerable people and comfort dogs for use in traumatic court settings for over 20 years.
In Sages Puppy Studio, guests play with puppies while learning how to train them. This helps create physically, mentally, and emotionally-balanced puppies who can help people in need.
Past graduates from this "Puppy Enrichment Program" have gone on to work in the FBI and in Judicial Districts throughout America, where they provide emotional support to victims and first responders. It's a wonderful mission and a moving process to be a part of. Don't miss out!
Using positive reinforcement and lots of loving pets, guests experience the "joys of puppyhood" and "wonder of emerging intelligence" while also supporting the emotional stability and physical development of future service dogs. Choose from a range of dynamic classes including "Upbeat Canine Play", "Puppy Preschool", and "Puppies: Heart Opener".
For more information about Assistance Dogs of the West, visit their website.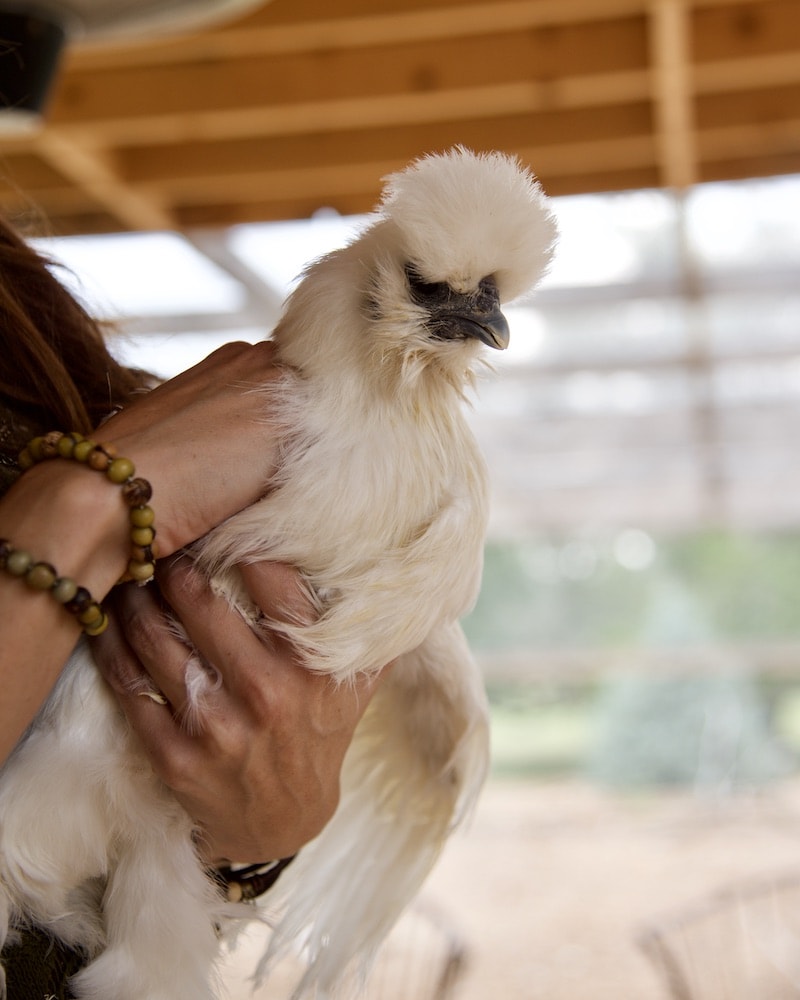 The "Silkie Chicken Experience"
Silkie chickens are an Internet phenomenon, and the unique silkie chicken experience at Ojo Sante Fe is equally amazing. In the resort's interactive "Silkie Chicken Play" classes, guests can interact with this unique chicken breed directly.
Experience the gift of slowing down and playing with, petting, holding, and feeding a flock of Silkie chickens. Their feathers are as soft as fur! Plus, Ojo Sante Fe has rare breeds in different colors and feather patterns. These fowl are seriously adorable!
With the help of an experienced professional, guests can hold a Silkie if they feel comfortable. But it's also fun just to feed them and observe. We love watching the small chicks dance around the coop. So cute!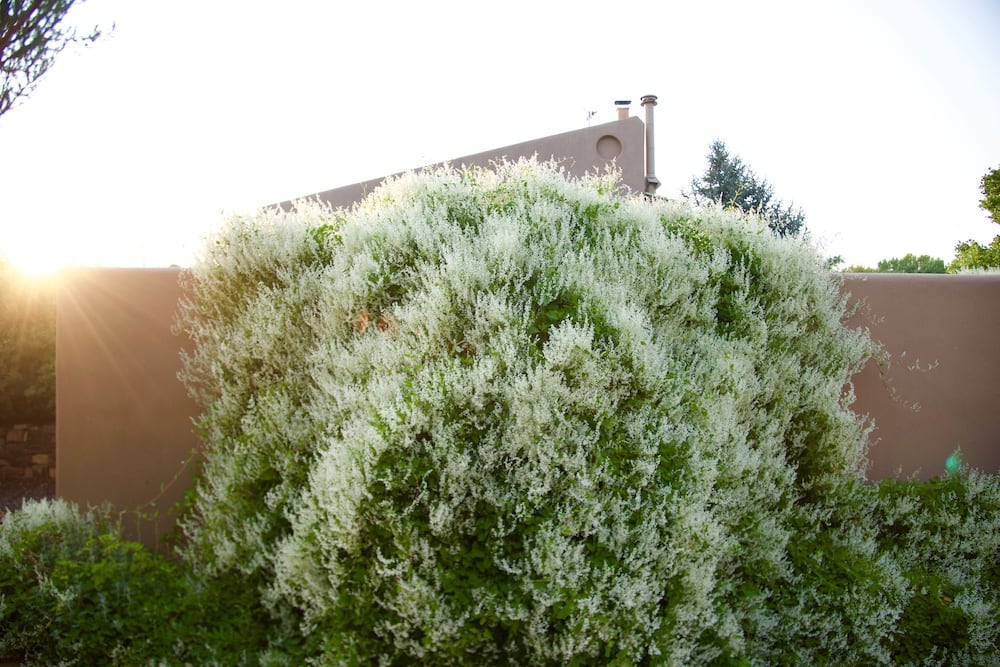 Native American Sweat Lodge + Four Directions Ceremonies
Concha Garcia Allen is a native Curandera, body trauma counselor, and revered local healer who has been practicing for more than 30 years. At Ojo Santa Fe, the Aztec Dancer (who is originally from Oaxaca, Mexico) facilitates two special Native American Ceremonies. Guests who wish to participate in this unique aspect of regional culture are in good hands.
The first offering is a traditional Sweat Lodge— said to be the first sacred ceremony given to Native People. It symbolizes going into the "womb of Mother Earth" to renew oneself and engage with the four elements: water, fire, earth, and air.
Accordingly, guests experience four rounds of "sweat" to symbolize the four seasons. Participants come away with blessings of introspection, cleansing, gratitude, and renewal.
The Four Directions Ceremony, meanwhile, has roots among the Native American dancers of Mexico. Here, Garcia guides guests through the steps known as Nahui Ollin (or "four movements"). These "promote harmony with the Universe." It's lovely.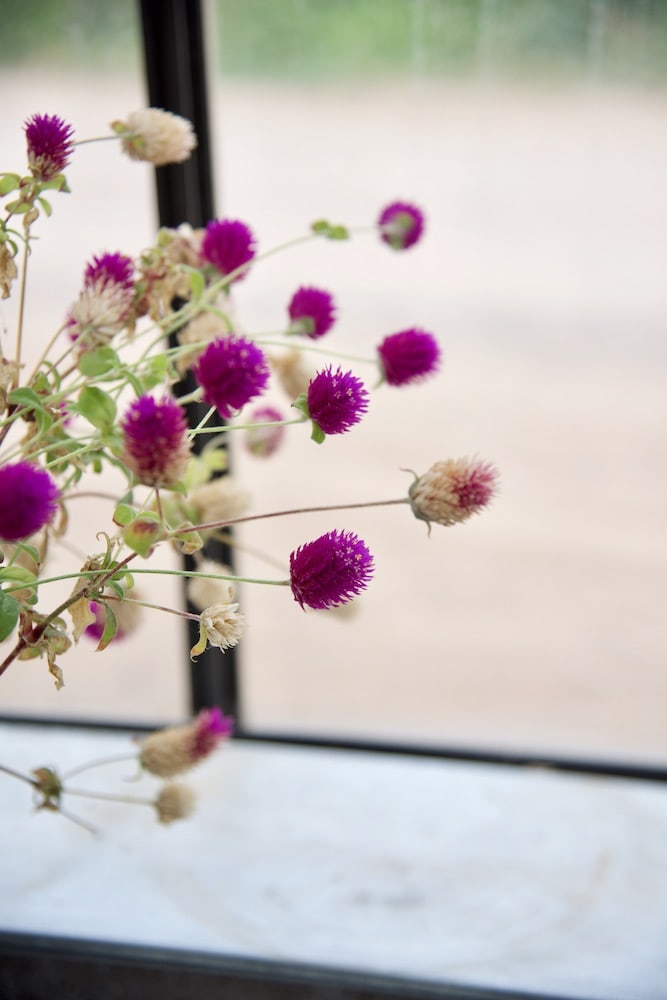 Private Integrative Medicine Consultations
Samta Fe is something of a holistic medicine hub. In that spirit, the resort offers Integrative Medicine Consultations with Board Certified Preventative and Holistic Medicine doctor, Sally Fisher, M.D..
In addition to teaching at the University of New Mexico School of Medicine, Fisher specializes in creating lifestyle plans for brain health, digestive health, and autoimmunity. She also focuses on weight concerns, sleep, and relaxation.
Guests can meet with Dr. Sally on-site for informal, personal, and confidential consultations. Together, she can discuss whatever areas of mind/body well-being are concerning you at the moment.
Appointments range from $79 for a 25-minute consultation to $329 for an hour and 50 minutes. The latter is suggested for longstanding issues.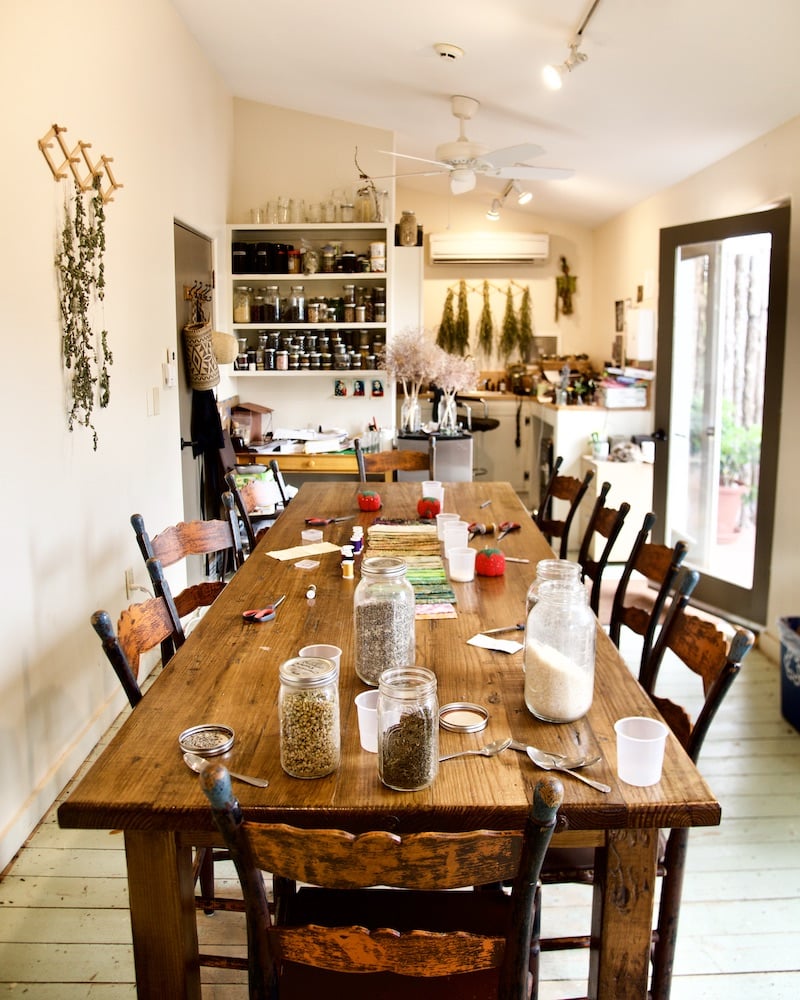 Yoga, Horticultural Learning, and Art Classes
In addition to boutique treatments, guests can participate in a number of fitness and skills-based classes free of charge. Enjoy a Gentle Morning Yoga class or nighttime candlelit yoga in the zen-like Yoga Studio at the Sages Center (which overlooks the gardens and the Koi pond).
Or, try hiking, archery, Qigong mindful movement, a healing crystal bowl sound meditation, or circuit training led by experienced professionals.
Willows Horticultural Center features an herbal kitchen next to the greenhouse and bountiful raised-bed gardens.
Here, guests can take a number of cool, botanically-inspired cooking and horticultural classes including "Kombucha to Pickles: A Fermentation Feast" (in which guests learn the basics of lacto-fermentation while making homemade pickles, sauerkraut, and relish), and "Fast Flavor: Sauces, Spices, and Dressings" (which teaches guests how to enliven everyday foods with seasonal herbs and spices that have tremendous healing and medicinal properties).
They also have fun classes like how to make Raw Cashew Cheesecake, and "Ancestral Health & Wisdom" (which breaks down how ancient cultures used easy hacks to make their food more delicious, digestible, and nutrient-dense).
Class schedule varies by season and demand, so check with the resort for the latest offerings.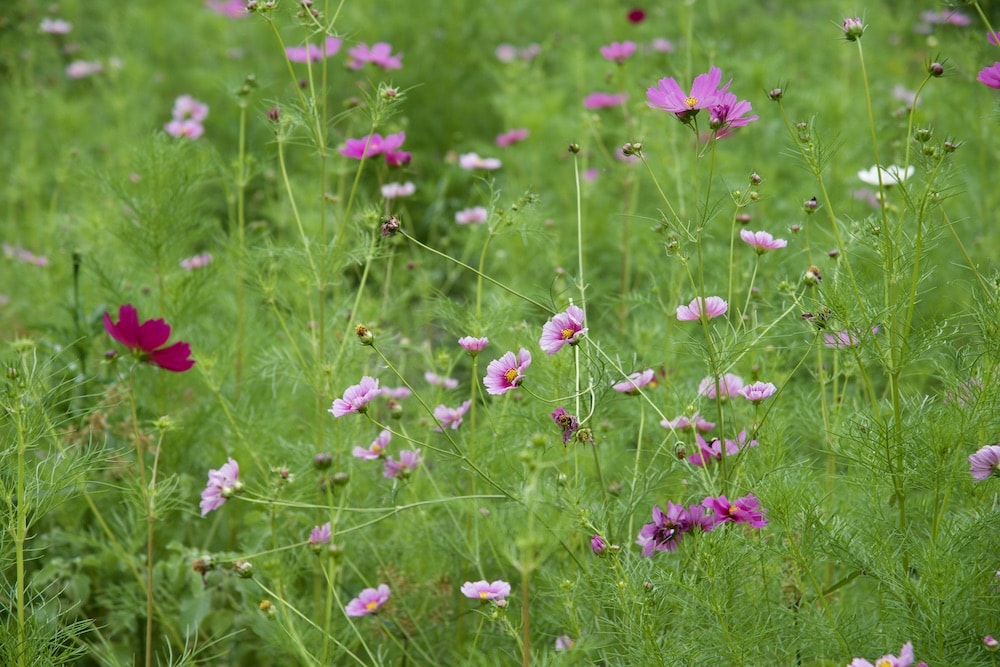 Those interested in herbalism can also learn how to make flower essences, herbal salves, herbal incense and smudge sticks. There are also classes about making herbal first aid kids, flower arrangements from the resort's own garden, and herbal lotions and lip balms from organic and wildcrafted herbs.
In the adjacent Expressive Arts Studio, guests can take classes in Brushless Painting and other Eastern-inspired traditions. These include Clay Shaping, "Chakras Speak", Photo-ku, Silk Hoop Painting, and Expressive Painting in Sumi-e Ink.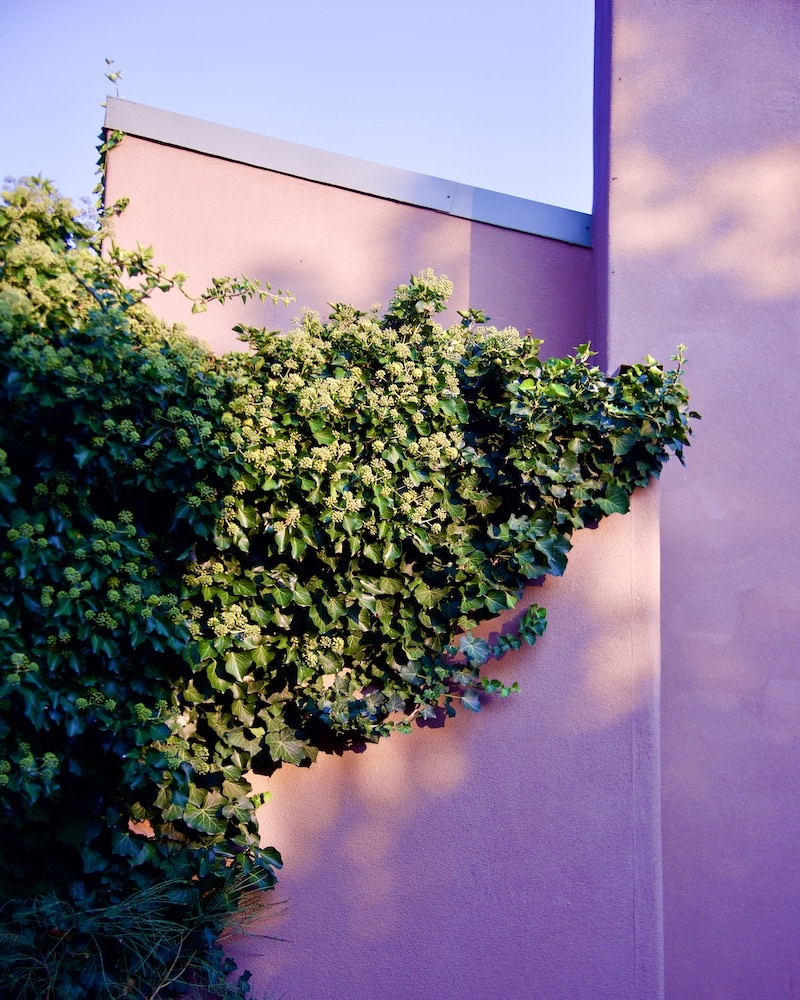 Local artisan touches include sandy paths, wildflower meadows, grassy knolls, and contemplative rockers, swings, and hammocks.
We adore the "Peace" swing and "Truth" swing (below shown). These subtle details the make the property feel like a whimsical playground. We also love how the wildflowers blanket the sacred medicine wheel, the axis around which the property is built. The sweat lodge and animal experiences are also super unique experiences, even for a luxury resort.
And ultimately, these small touches of wonder are what makes a stay at Ojo Santa Fe so incredible. Because of it's location away from Downtown Santa Fe, it also feels miles apart from civilization. All who enter here quickly drop their concerns about the outside world.
The Pool + Deck at Ojo Sante Fe features shaded fabric hammocks and chaise loungers for reading, sunbathing, and contemplation. They're likely one of the resort's least-used amenities– if only because there's so much else to do!
The seasonal saltwater pool and soothing hot tub are tiled in the local style. It's a nice spot to meditate and soak in the healing essence of this beautiful property.
Closer to the restaurant, the Moon House– a cozy 735 square foot living room space with comfortable couches and a wrap-around porch with historic, adobe-plastered walls– can be rented out for indoor-outdoor receptions.
Here, you can enjoy dinners under the New Mexico sky. And when not reserved, the lounge serves global wines and craft beers every day. On Friday and Saturday nights, they have live music.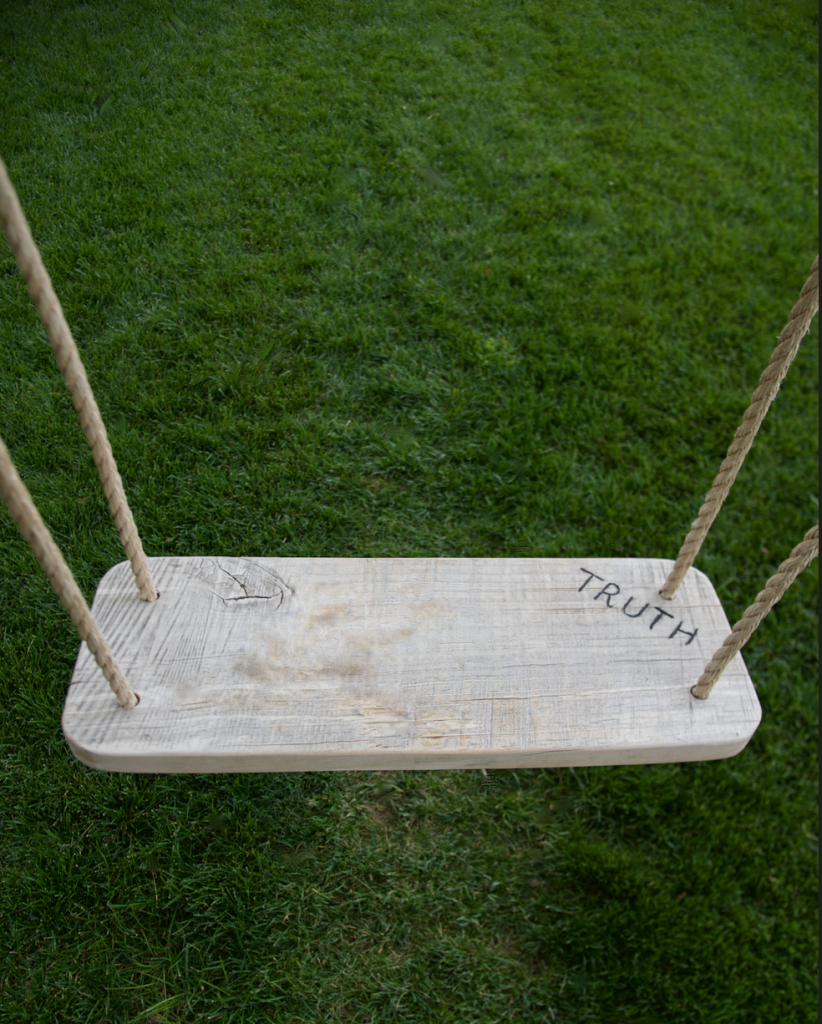 Thoughtful Extras
We appreciate that the resort stocks humidifiers, charming pendleton wools, and gorgeous fireplaces in every casita. When it rains, the sound of the drops hitting the rooftop is absolutely magical.
Between the secluded garden, unique healing opportunities, ancient spring and lush wildflowers, the resort feels like a private little oasis. And it is!
The architecture honors local heritage, harkening to the Southwest's iconic adobe aesthetic– but the landscaping is the real showstopper. The property is blanketed in lovely native cottonwoods, and there are gorgeous fruit trees whose fruit guests can pick and eat at their whim. If that isn't a romantic vision of paradise, we don't know what is.
All told, the property is almost like a mirage in the desert. It has everything one might need to relax and restore the senses, so much so that it almost seems too good to be true. If you're seeking total mind-body relaxation that will leave you feeling free from concern, this is the vacation spot for you.
Moreover, at a time when many people increasingly feel like it's impossible to truly "disconnect" and take time for themselves, wellness retreats like this one are becoming all the more essential. In the healing desert of Santa Fe, Ojo Santa Fe Resort & Spa makes that impossible notion possible.
***
Related: The 12 Best Restaurants in Santa Fe for Unforgettable Meals.