At the time of this writing, Australia's crippling wildfires have scorched millions of acres of land in the wake of a massive, nation-wide conflagration that has been raging since October. According to the New York Times, at least 24 people have died and thousands of homes have been destroyed. Additionally, more than 450 million animals have reportedly perished as a result of the destruction. (Vox recently reported that experts now estimate that number could be over 1 Billion.)
The worst effected state is New South Wales, where local officials are having so much difficulty containing the blaze that they have enlisted firefighting assistance from the United States.
Since that the fires started, social media and various news programs have broadcast sobering images of torched landscapes and baby koalas in rescue blankets. In the wake of these shocking images, many people are wondering how they can support Australia's Herculean wildfire relief efforts. Below, we spotlight a few organizations that could desperately use your money and time.
If you live locally, consider volunteering with the Red Cross, which we've linked to below.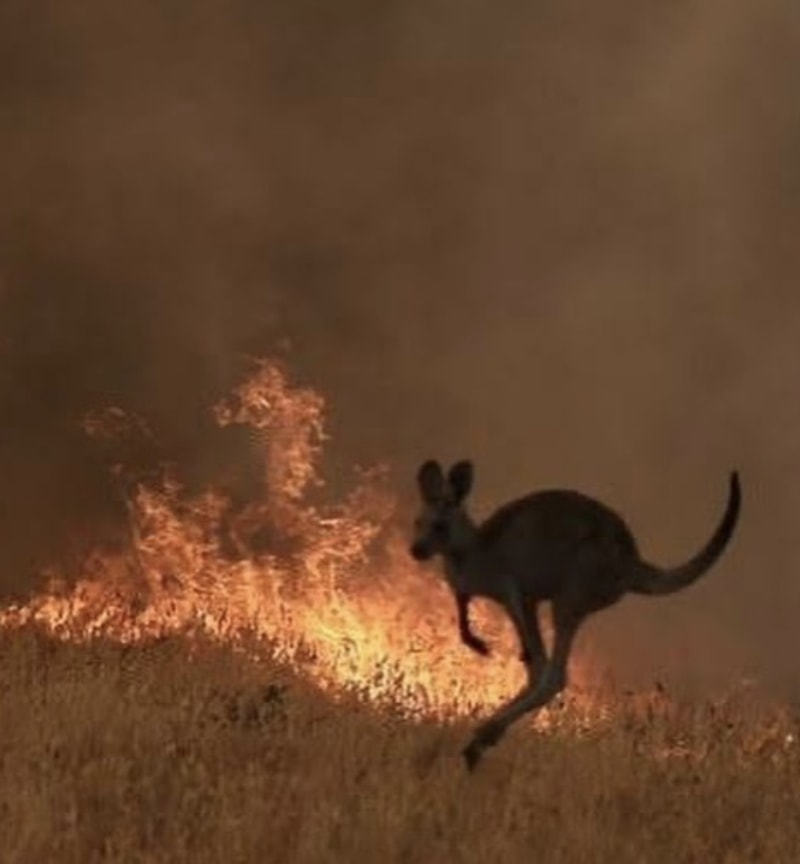 Australian Red Cross
The Australian Red Cross is one of the biggest organizations involved in Australia's wildfire relief efforts, both historically and now. They provide support to displaced people in over 69 displacement shelters across Australia's six states. They're also always looking for local volunteers.
This Go Fund Me Supports First Nations Communities
In order to support relief for First Nations communities, consider donating to Go Fund Me campaigns like this one, which has raised over half a million dollars so far. Importantly, this Go Fund Me was developed in "direct consultation with and upon the request of Fire affected First Nations Communities across Eastern parts of Australia." Donate here.
First Nations communities (aka Australia's indigenous population) often suffer the most in rural wildfires, which are an expected phenomenon during the dry season. This year, however, marks one of the craziest wildfire epidemics that Australia has ever seen.
Much like the recent wildfires in California, much of the reason for these fires getting so bad has to do with Climate Change. The fire initially started after lightening struck the extremely dry rural landscape.
Givit
Givit is an organization that accepts goods and redistributes goods that displaced peoples specifically request. This may include items like tools, dog food, water, and car batteries. Conveniently, the organization has a clear list of exactly what has been requested, which you can access here.
This is a good option for people with limited funding who would be willing to donate something that might already be in their pantry or garage. Givit also accepts monetary donations that will support Australian wildfire relief, as well. Click here to donate items or to donate money.
NSW Rural Fire Service
Nicole Kidman and Keith Urban have already donated $500,000 to the New South Wales Rural Fire Service, who are doing everything they can to contain the conflagration. Even though this is a government organization, they accept donations. You can make secure online donations here.
***
Visit our Advocacy column here.