If you've landed on this post you've most likely just become the victim of a car break-in in San Francisco. My condolences. Scroll the list below to follow the steps for what you should do next.
***
(Unfortunately, car break-ins are not at all uncommon in SF; in fact, experiencing a "smash and grab" is practically a rite of passage in the city. Supposedly, thieves will even break tinted windows just to see what is inside a car. They'll also smash regular windows just to steal clothes or change from the cupholder. Accordingly, every San Francisco resident knowns not to leave anything in their cars when they park on the street– or even in parking garages.)
Keep in mind as you read below that filing a police report is also a prerequisite for filing an insurance claim. (This is assuming you have insurance; hopefully you do!) If you file an insurance claim after a car robbery in San Francisco, you should be able to reclaim the cost of the items stolen, or at least a portion of those costs. You also want to protect your identity and your bank accounts.
Follow the steps below to make sure you cover all the bases. Good luck!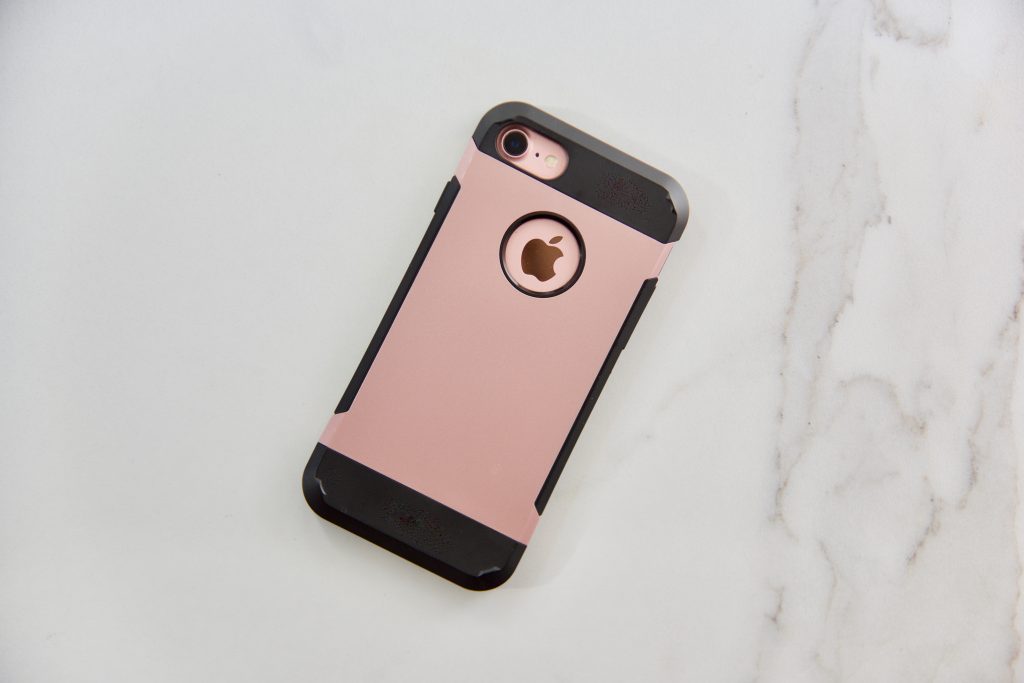 1. Wipe Your Devices & Get The Serial Numbers
If an Apple device was stolen, you can sign in to iCloud to remotely lock and erase your devices. (Go to "Find My"… Here you can find a list of all your Apple devices as well as the serial numbers. Take down the serial numbers of stolen devices so you have them when you file a police report. More on that later.)
Alternately, you can visit Apple's website to read more about what happens with stolen devices. For Apple products, remote wiping only happens once the device connects to the Internet. You will get a notification in your iCloud account when this happens. (For example, you can remotely wipe all of the information from a laptop that was stolen. When the laptop connects to the Internet, it will delete everything on the hard drive automatically, at which point you can breathe easy.)
It's important to remotely wipe all stolen devices because it's extremely unlikely that you will get these devices back, as the police will tell you. This way, the person who stole your stuff cannot get access to any of your accounts, pictures, banking information, logins, identifying information, or saved passwords. If you report the device as stolen, they cannot resell it, either. (At least not legally.)
If you have a Windows device that was stolen, follow the instructions on their website to find and lock your stolen device remotely.
For stolen Kindles, be sure to unregister the device and report it stolen to Amazon.
Part of the reason why you should look up the serial numbers of stolen devices is because it's helpful to list these items specifically in the police report and in any insurance claims. The more info you have, the better.
2. Cancel Your Credit Cards
If credit cards were stolen in the break-in, call your credit card company to cancel the cards immediately.
You'll also want to be on alert for any potential identity theft. If you don't already have suspicious activity alerts set up, now's a good time to tell your provider to set them up so that you can be notified of any fraudulent or uncharacteristic activity. This is an important step, especially if the perpetrators stole other identifying documents (like a passport).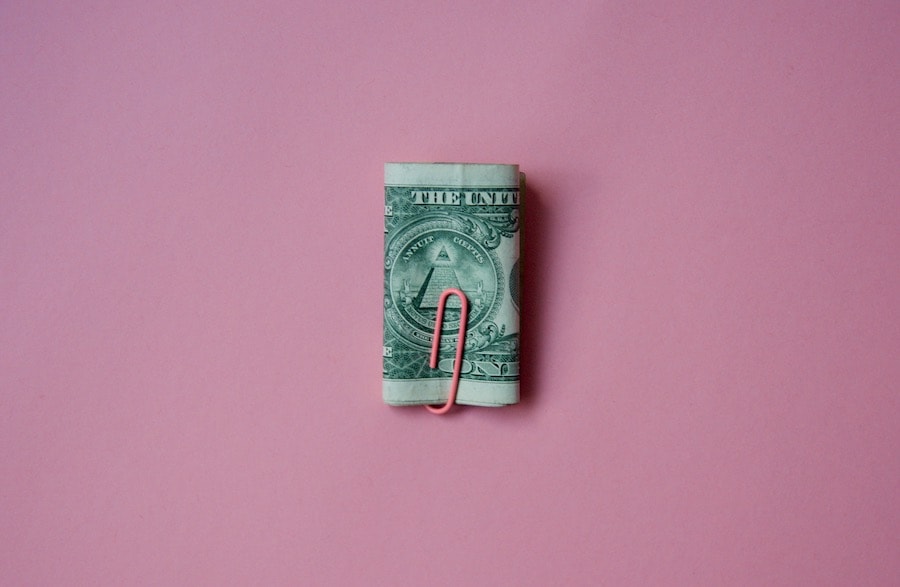 3. Call Your Bank to Freeze Your Account(s)
If checks, debit cards, or any other identifying bank information was stolen from your vehicle, call your bank and let them know. They will give you further instruction on how to cancel debit cards, remotely void blank checks, and/or freeze your accounts as necessary.
You should also ask the bank to set up monitoring of suspicious purchases. This way, you can prevent any unauthorized activity going forward. Once the dust settles, the bank will send you new credit and debit cards. Be sure to update any subscription accounts where the old card information might be saved.
4. Report Stolen Passports
If your passport was stolen in the break-in, you need to report it. To report a passport that is lost or stolen, United States citizens should follow the instructions on the State Department website.
If you are traveling in the U.S. from another country, call your local embassy. They will give you further instruction on how to get a temporary replacement.
5. Call The Police
Unfortunately, the SF Police department doesn't have the manpower to investigate every auto break-in. It's extremely unlike that they will be able to get you your stuff back. This can be extremely frustrating– and trust me, I've been there.
However, you should still alert the police so that they can instruct you on how to file a police report. You will likely need to submit this to your insurance if you decide to file a claim. (More on that below.) Call 9-1-1 to report the incident and they will direct you. Or, the phone number directory for the San Francisco Police Department can be found here.
6. Call Rental Car Company to Get The Car Towed/Replaced
If you're driving a rental car, call the rental company and tell them what happened. They will most likely tell you that this kind of break-in is common, and give further instruction on how to return the car and get a replacement. Either way, before to take pictures of the vehicle before you return it, so you have pictures of the damage for your records.
In some cases, depending on the extent of damage to the vehicle, the rental car company will send a tow truck to pick up the car. Once the tow truck arrives, you will sign off on the car– just be sure to get a copy of the receipt as proof that the tower picked up the vehicle.
Then, take an Uber back to the rental car company and they will get you a replacement vehicle. They will also inform you of what you need to do, insurance-wise, to cover the cost of the damage. [For example, when our car was broken into in San Francisco, we didn't have rental car insurance; as a result, the coverage that came with our travel credit card ended up paying for the window that was broken. The rental car company gave us the details that we needed to tell our credit card company in this situation.]
7. Make a Detailed List of Stolen Items (For Police Report and Insurance)
Start making a list of stolen items as soon as you can. You will need to list every single stolen item in the police report and the insurance claim. If you plan on trying to recoup the cost of your stolen goods, this info is essential.
However, it might take a couple days to remember every single item that was in, say, a stolen suitcase. So, try to start this process as soon as possible.
8. File a Police Report
If you drive or Uber to the San Francisco Police station closest to you, they will most likely tell you to file a police report online. (They might offer a paper form option, but most people do it online.) You can file a police report with the San Francisco Police Department by clicking here. Follow the instructions on the page. They will email you a copy of the page once you submit it.
Because everything you need is online, you might not even have to go to a police station in person. Sometimes, though, insurance requires it. (Call them to find out.) Either way, it's important to file a police report because you will likely need a copy of it for insurance claims.
9. Call Your Insurance Company to Begin Filing a Claim As Soon As You Can
As mentioned above, you will need a copy of your police report for the insurance claims process. Fortunately, the SF Police Department has everything digitized. You should be able to download a copy of your police report if they don't automatically email you a copy when you fill it out online.
When you call your insurance provider(s), be sure to ask these three questions:
What do I need to include in the police report?
What is the claims process?
How much time do I have to submit my claim and the police report? (Be cognizant of this deadline and be sure to file in time.)
They should be able to give you further instruction from there. Insurance might cover the cost of what was stolen, the replacement value of these items, or merely a percentage of these values. You will find out what your policy covers when you call your insurance company.
10. Consider Alerting The General Public
After you've wiped your devices, canceled any stolen credit cards, filed a police report, and initiated the insurance claims process, you might consider reporting your car break-in.
The San Francisco Chronicle keeps a live tracker of car break-ins by neighborhood. <—- As you can see from the map, car break-ins are a huge problem in pretty much every corner of the city. Reportedly, there is a car break-in in San Francisco every 22 minutes! It's awful. Sadly, the local police are not large enough to get control of the problem at this point, and most tourists visiting San Francisco find that out the hard way.
11. Manage Your Expectations
Sadly, once you've experienced a car break-in in San Francisco, you shouldn't count on getting any of your stuff back. (I know, it stings.) The police will tell you this when you speak to them; and you should still at least speak to them even if you think it's a lost cause.
(FYI: When I experienced a car break-in in San Francisco, I lost a one-of-a-kind dress that a friend made me for my wedding. My husband, meanwhile, lost his passport, his work computer, his personal iPad, a Kindle, and more. They also stole clothing that I was supposed to mail back to a company I was doing a collaboration with at the time. The list goes on.
As a journalist who constantly travels, this was very painful and messy. I'd traveled to San Francisco many times before this incident, yet somehow I'd never heard about the rampant culture of car break-ins that plagues the city. As it turns out, they are very common. I was embarrassed, frustrated, and angry– but the theft made me realize how resilient I can be in moments of crisis. For that, ultimately, I am weirdly grateful. It probably doesn't help to hear that now, but it's sometime to keep in mind.)
12. Realize You Are Not Alone
San Francisco is a city famous for its ignominious car break-ins. It's actually shameful how rampant the problem is. And tourists and outsiders usually get stuck with the tab in the form of stolen merchandise and car payments. It literally happens all the time, every day, to unsuspecting visitors. It's sad, but now you know what to do and what to avoid for next time. (Never leave anything in your car, not even clothes or pocket change!)
Car robberies in San Francisco are especially common among tourists since the perpetrators target rental cars. Cars with tinted windows are also at risk, as thieves will apparently break the windows just to see what's inside. Apparently, some locals even leave signs on the dashboard that say "the car is unlocked and there's nothing inside" just to keep people from breaking their windows. The perpetrators don't steal the car, because that is traceable and also a felony. However, petty robbery of the stuff inside a car is not.
Sadly, as a result, car break-ins continue to happen every day in San Francisco, even in broad daylight. If you take nothing else away from this experience, at least consider that you are not alone. Going forward, do not leave anything in your car, ever.