Everyone loves a good poolside or weekend read– and nothing says comfort quite like curling up with an inspiring book before bed. The art of this simply luxury is merely in choosing which books to read– an act that has become increasingly daunting when books are expensive, there are so many options, and not all of them are good.
Either way, whether you are reading or listening via something like an audible subscription, inspiring books should make you feel engaged, happy, and emotionally restored.
Reading, moreover, is a great way to step back from the Internet and get lost in a good story. It's an escape. But you already know this. When you have down time, what could be better?
For those seeking a good, immersive read, all of the below books provide both inspiration and escape– something that we all seem to need more of these days. Herewith, we present nine inspiring books that will restore your faith in humanity. Now grab one and dive in.
Happy reading!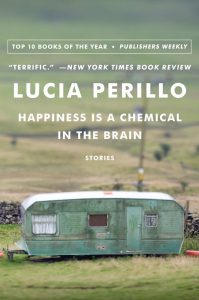 Happiness is a Chemical in the Brain by Lucia Perillo
Happiness is a Chemical in the Brain by Lucia Perillo is a collection of 14 beautiful short stories that take place in the Pacific Northwest. Perillo, an award-winning poet, draws praise for this stunning debut.
Most compelling are the life-affirming ways her characters defy other people's expectations of them. As a result, Happiness is a Chemical in the Brain addresses the myriad cruelties and charms that life may reveal at any given time– sometimes in succession, sometimes all at once. The results are both heartfelt and earnest, if a bit sardonic.
Perillo spins big, bold, beautiful stories out of the unusual, mundane lives of her characters. We meet an addict obsessed with vacuum cleaners. We also meet a women with Down Syndrome who becomes an awkward accomplice to her sister's intimate relationships. As a result of these and other quirks, all writers seem to love this book.
Somehow, the stories in this inspiring work weave a dazzling tapestry of comedy, tragedy, and heartbreak. Ultimately, Happiness is a Chemical in the Brain is a brilliantly touching book for short story lovers who want to feel something larger than themselves.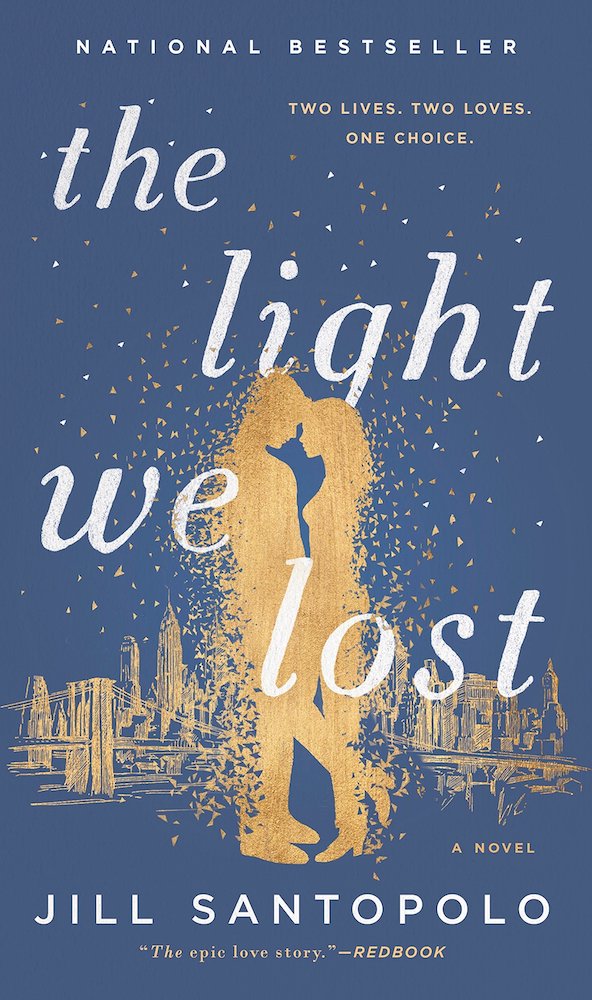 The Light We Lost by Jill Santopolo
Jill Santopolo's The Light We Lost became a National Bestseller and a signature pick in Reese Witherspoon's Book Club for a reason. The epic love story between Lucy and Gabe hits all the right Hollywood nostalgia points. Not long after the two meet as seniors at Columbia University, Gabe becomes a photojournalist assigned to the Middle East. (This was shortly after the terror attacks of September 11, 2001.)
For the next 13 years, Lucy pursues a career in NYC as Gabe lives out his days across the pond. But both of them have already decided that they want their lives to mean something.
A deeply satisfying read on "the enduring power of love", The Light We Lost ultimately explores the kind of wonder that can only come with first romance, and its ability to survive across time and space. It's a love story, for sure, but readers who enjoy a good surprise ending will not be disappointed.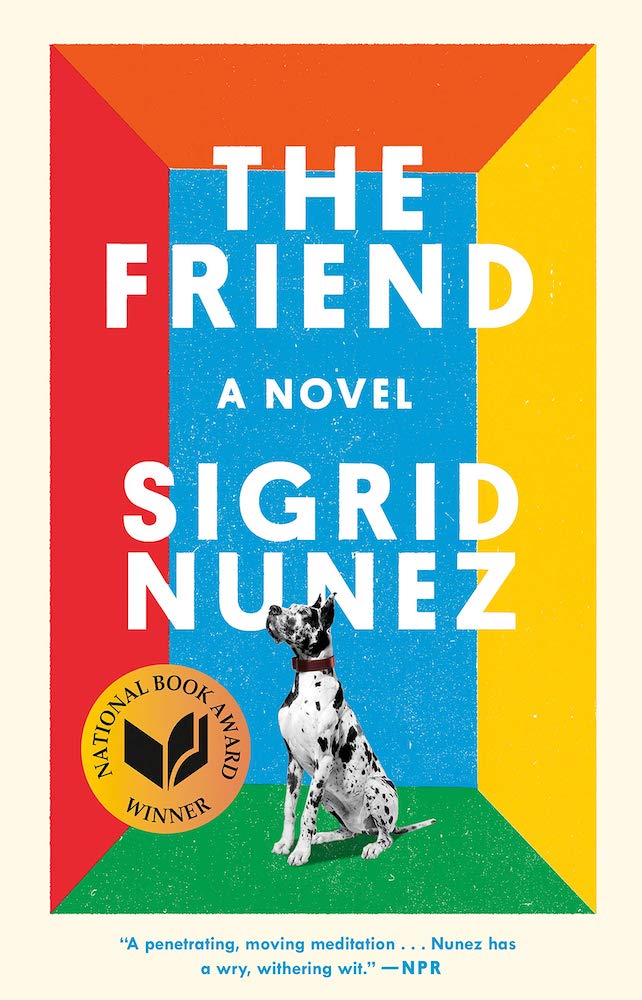 The Friend by Sigrid Nunez
The Friend by Sigrid Nunez is a great inspiring book for dog lovers!
When a woman losses her lifelong best friend, she inherits the Great Dane he left behind (and her apartment building prohibits dogs). Shortly thereafter, a moving treatise on grief, loss, and human-canine companionship unfolds. Nunez' dry wit renders what NPR describes as "a penetrating, moving meditation" on death, art, and love.
Still, the best passages are about the dog. While The Friend is a testament to the kind of myriad thinking loss inspires, it also– directly and indirectly– pays homage to the psychological role that a good dog can play in the life of its owner. (And the new caretakers who can become their owners when life intervenes.)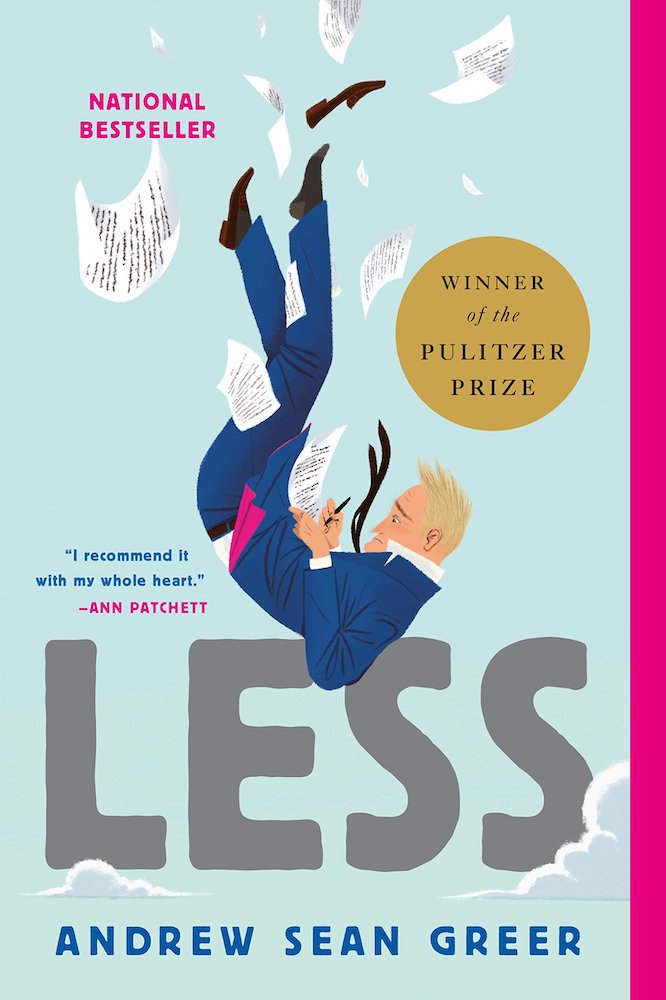 Less by Andrew Sean Greer
A winner of the Pulitzer Prize, Andrew Sean Greer's Less tells the story of an aging gay man whose younger lover leaves him for someone new– and then invites him to the wedding.
Rather than face the awkwardness of going to the wedding, Arthur Less decides to cobble together various professional engagements. His plan is to travel the world in order to avoid the event.
What begins as a meditation on why people run from heartbreak soon becomes a loving, comedic ode to travel. It's also a meditation on what it means to truly run from your problems.
Each chapter of this perfect-for-travel read reveals a new country, a new cast of characters, and a new set of problems that illuminate the protagonist's unique perspective on love. Fortunately, Less contains few philosophical nadirs.
Instead, it reads as a series of ridiculous events whose cumulative effect is to give the reader the sense that a person's capacity to change and triumph, however improbable, can happen at any age.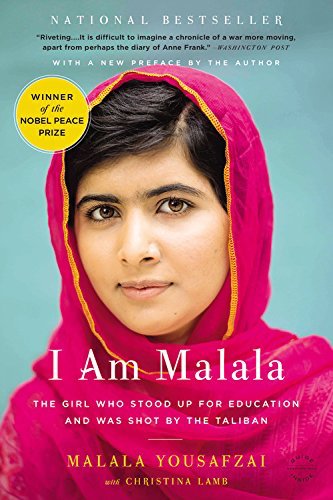 I Am Malala by Malala Yousafzai
I Am Malala tells the incredible true story of how Malala Yousafzai came to deserve a Nobel Peace Prize, which she won in 2014. While not typically regarded as a "light" read, the book became a National Bestseller almost instantly in 2013.
"To all the girls who have faced injustice and been silenced," reads the dedication on the first page of I Am Malala, "Together we will be heard."
I Am Malala is a tome to the power of young girls that will inspire your rebellious spirit. In 2012, the Taliban shot Malala Yousafzai in the head. This happened in Pakistan, where she was a vocal advocate for girls' education. Miraculously, she survived what was thought to be a fatal injury and continued to campaign for girl's education. At the time, it was culturally toxic and outright dangerous to do, which is part of what makes the book so inspiring.
And yet: Malala's campaign for a girl's right to an education continues to this day. Five years ago, she became the youngest-ever person to receive the Nobel Peace Prize. It may sound cliché, but I Am Malala is an inspirational, real-life reminder that one person's voice really can change the world.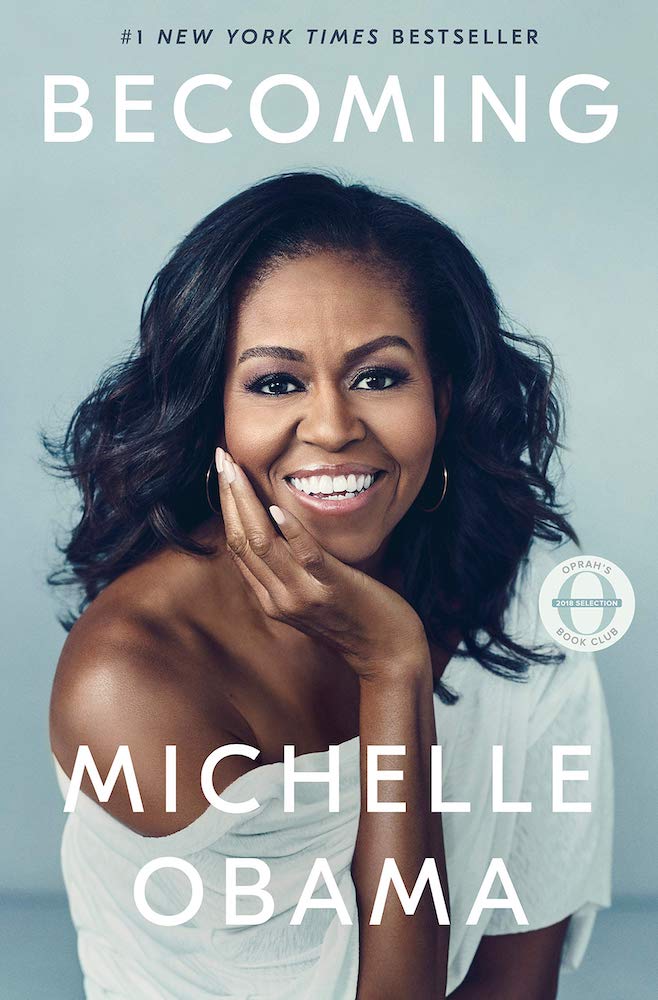 Becoming Michelle Obama by Michelle Obama
Becoming by Michelle Obama is the firmer First Lady's debut memoir about her life and the lessons she learned navigating childhood in an increasingly gentrified neighborhood of Chicago up through her life in the White House.
The real stars of the book, however, are Michelle's anecdotes on life. The book details everything from her most intimate relationships to her love of Stevie Wonder. It also addresses her emergence as a star pupil at a time when society expected less of black girls.
As far as true stories go, the book never fails to compel. Becoming is all about how Michelle discovered who she was meant to be. And it is also a loving homage to the family that raised her to do exactly that.
As we reference in our 5-Step Guide to Identifying Misplaced Emotions, Becoming also functions as a practical guide for navigating life and finding passion when the road isn't always an obvious one. Within its pages are lessons about love, family, healing relationships, choosing a job, discovering purpose, and more.
[Editor's Note: For those of you who love the first lady and cooking: you'll love Michelle Obama's classic Shrimp Linguini recipe. It's a keeper!]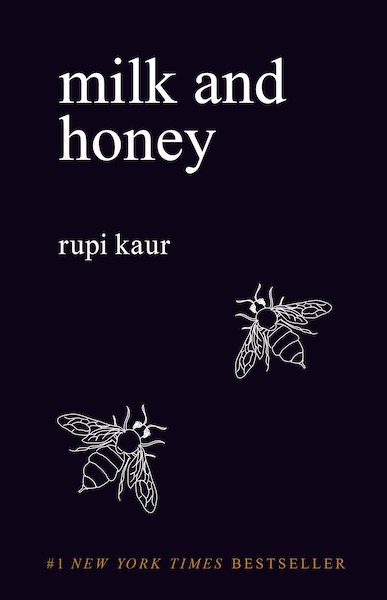 Milk and Honey by Rupi Kaur
Man, people love Rupi Kaur. Milk and Honey is a highly awarded collection of short poems that took the Internet by storm when it was released in 2014. In it, IG poet sensation Rupi Kaur deftly combines poetry and prose to craft moving vignettes about identity, femininity, abuse, loss, love, and, ultimately, survival.
Divided into four chapters that each address a different theme, Milk and Honey is an opus to our human capacity to endure. As the publisher writes of this endearing New York Times bestseller, the book "takes listeners [on] a journey through the most bitter moments in life and finds sweetness in them."
If you want some quick jolts of inspiration at the beginning or end of your day, this is the book for you. It also makes an amazing gift.
Readers came away with the unmistakable sense that there is always sweetness to found in any experience, if you just know where to look. salt. by Nayyirah Waheed
Nayyirah Waheed's salt is a beloved collection of short, aphoristic poetry that addresses everything from love, loss, and loneliness to motherhood, loyalty, and identity. While Waheed's poems– much like Rupi Kaur's– are endlessly shared on social media, salt. tells a grander, more comprehensive story about the African poet herself.
We love Waheed's stylistic choices in this inspiring minimalist book, like the lack of traditional punctuation and stanza structure. Fans also love the seemingly omniscient voice her poetry has come to embody. Here is one example of a poem in its entirety:
she asked,
'you are in love
what does it look like'
to which i replied
'like everything i've ever lost
came back to me.'
Accordingly, salt. is a must-read for anyone who has ever found meaning in short form poetry.
Waheed's command of language mirrors the lonely thoughts that most people eventually contemplate, in all of their abstract and beautiful forms. Her work is lovely. But what makes Waheed exceptional and particularly unique is the success she's had in translating these feelings onto the page.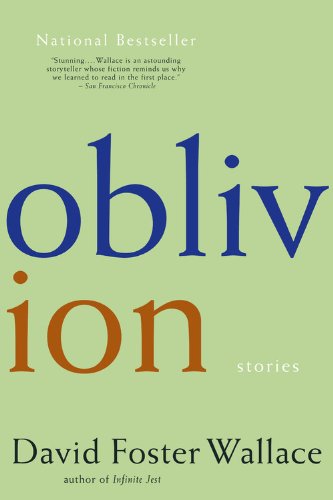 Oblivion by David Foster Wallace
Oblivion is very different from David Foster Wallace's other iconic works, in that's it's a compilation of essays rather than one long, meandering narrative. Still, this achingly gorgeous collection of short stories showcases DFW at his finest. No one argues about this writer's ability to churn out beautiful, moving prose.
At one point, Wallace describes a heartbreaking moment in the life of a parent in such poignant detail that the essay reads like a novel. However, the book is great for traveling or reading at night, because it's broken up into short, digestible vignettes. Each chapter is its own unique story.
And these stories are, in a word, masterful. Throughout Oblivion, Wallace's meditations on even the most mundane aspects of life– like product testing or the wind– read like compelling existential narratives. In a way, that's what they are.
Ultimately, despite the abstract loneliness its title suggests, Oblivion will make any reader feel a little less alone– which is really, in the end, what reading a good book is all about.
***
Related: Self Care vs. Self Comfort (And Why You Need Both).